Welcome to another great Tbilisi restaurant review - today I will write about restaurant Shengen located on Sioni street in the heart of Tbilisi Old Town.
The reason I was intrigued to visit this place was simple - I really enjoyed their name - I mean Shengen from Schengen area - it made me smile.
To get here - as usual using local Georgian groupon clone sites - vovovo.ge this time - be bought a coupon here for a steak and glass of wine.
This offer was as low as 12GEL ($5.50 / EUR 5.00) per person. 
Those of you have seen a comedy EuroTrip (2004) - probably will find some similarities after American youngsters got lost in Slovakia :)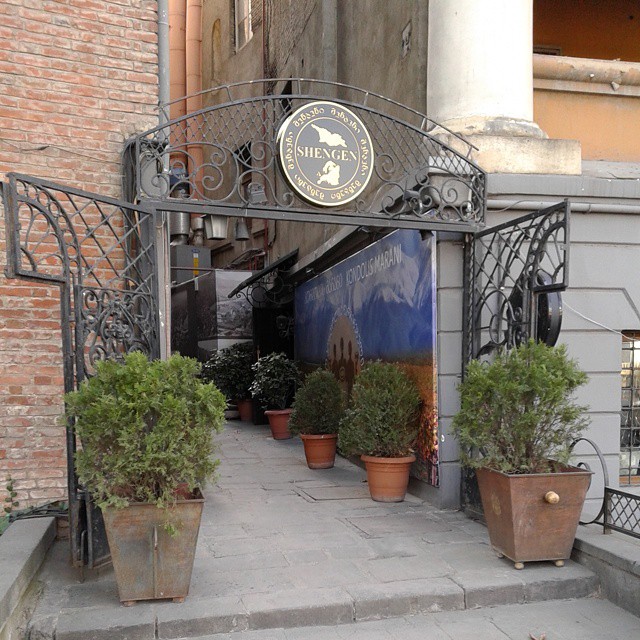 Entrance corridor at restaurant Shengen 
Though this restaurant is located in Tbilisi Old Town on Sioni street, we entered here from river Mtkvari embankment side (but you can get to this place from Sioni street if you will enter this corridor right next to Konka station)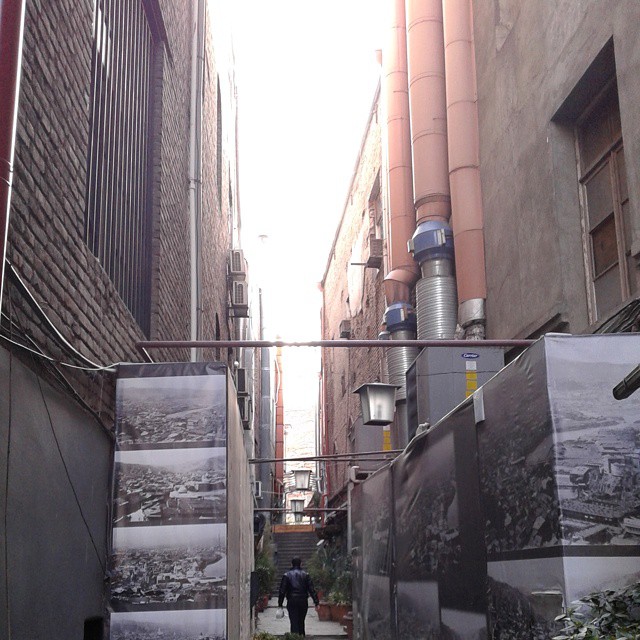 Corridor connecting with Sioni street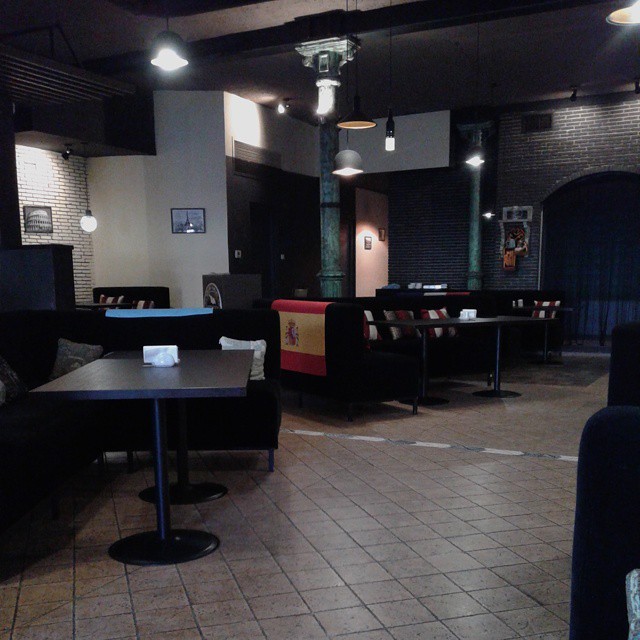 Inside interior at Shengen Restaurant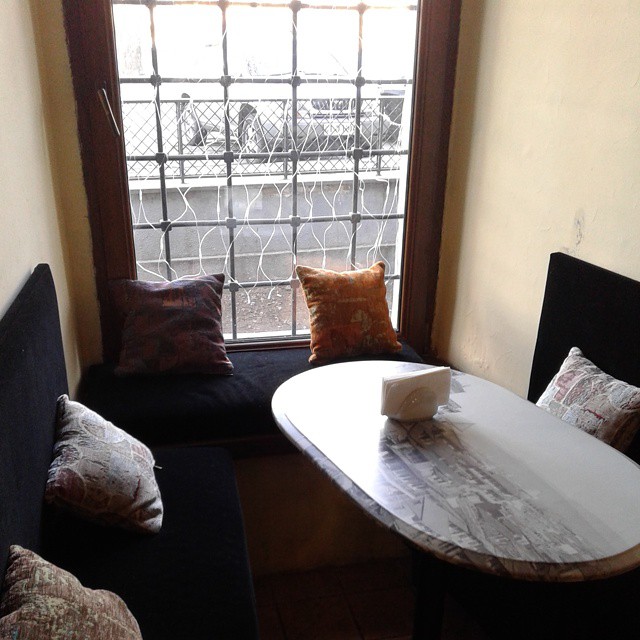 Probably a cozy sitting place next to the window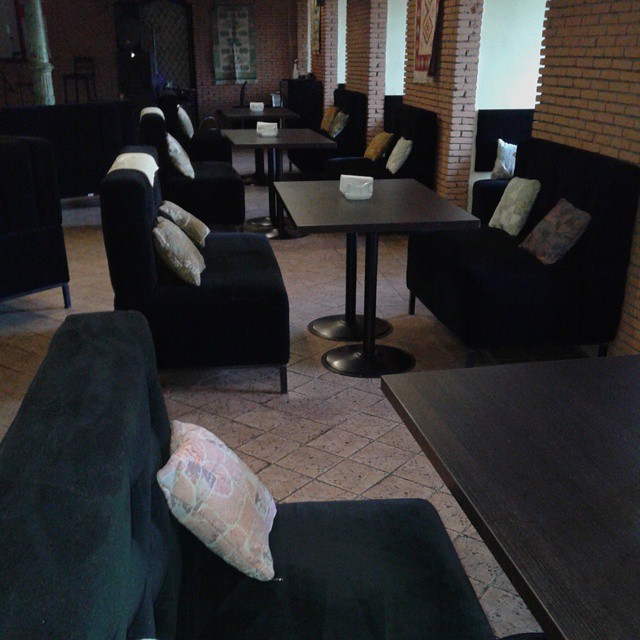 Comfortable sitting chairs and tables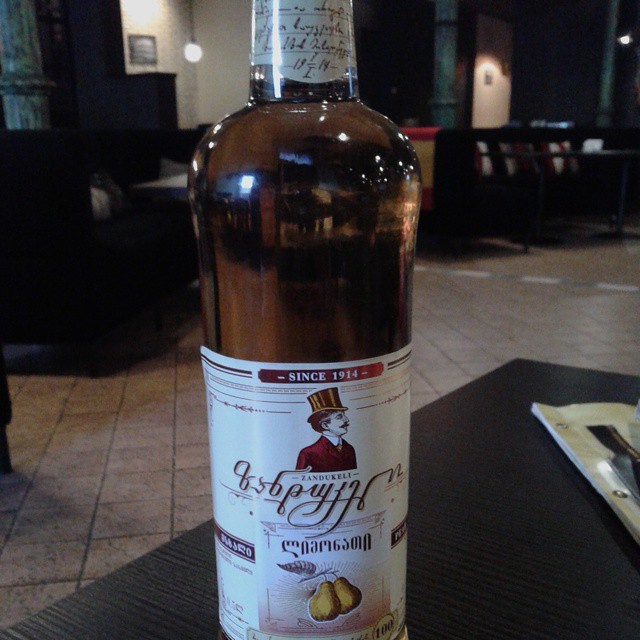 Georgian lemonade for a starter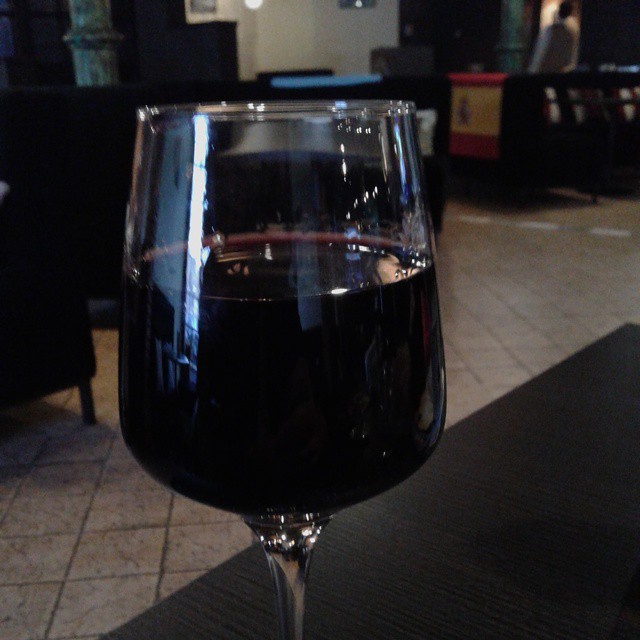 Glass of a Georgian Red Wine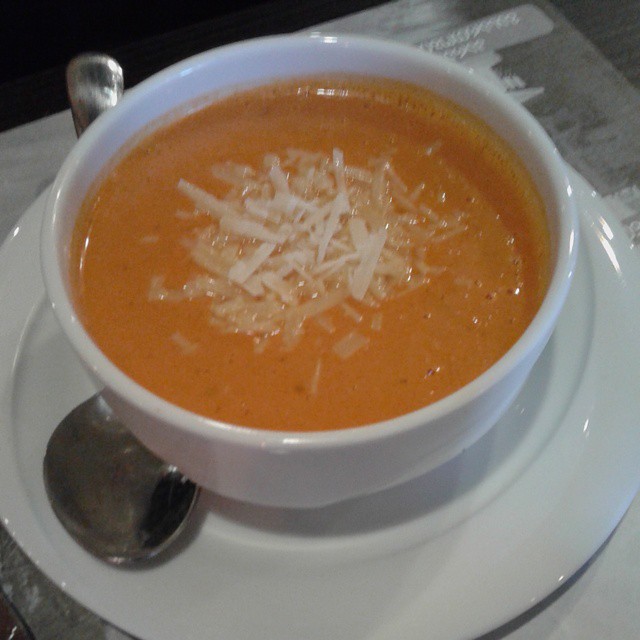 Tomato cream soup with parmesan crisps
This delicious soup cost around additional 7 or 8 Lari at restaurant Shengen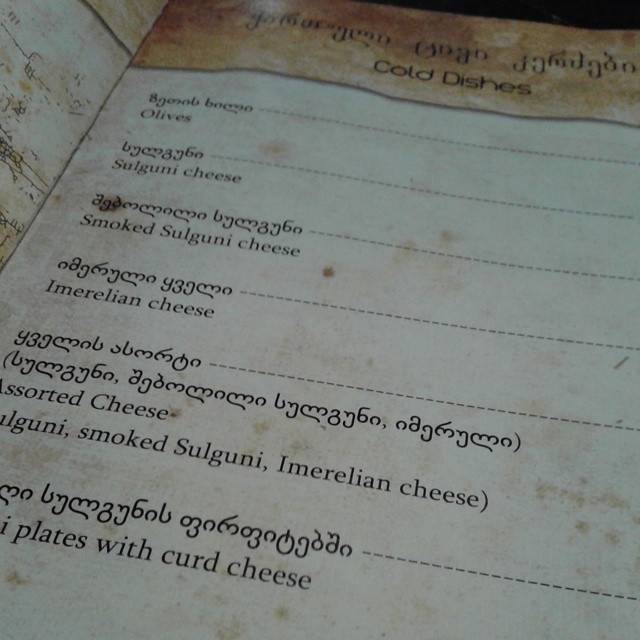 Menu at restaurant Shengen in Georgian and English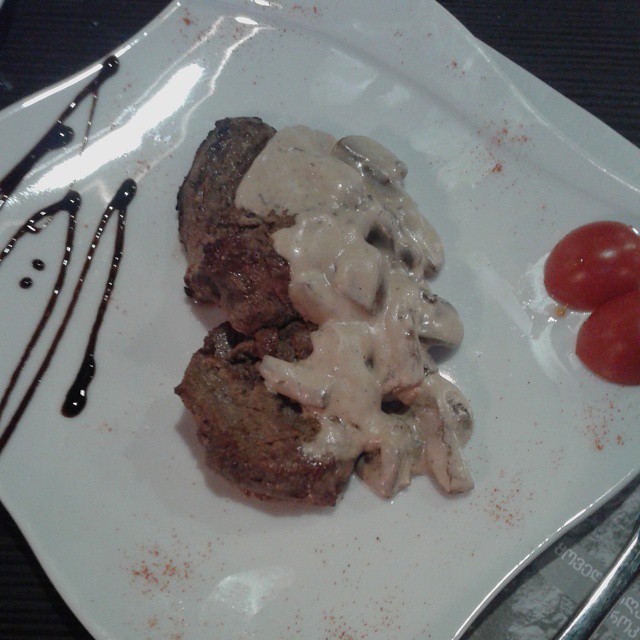 Steak with mushroom sauce
I must admit the steaks were prepared almost perfect though nobody asked how would we like our steak to be prepared, it was prepared medium well done.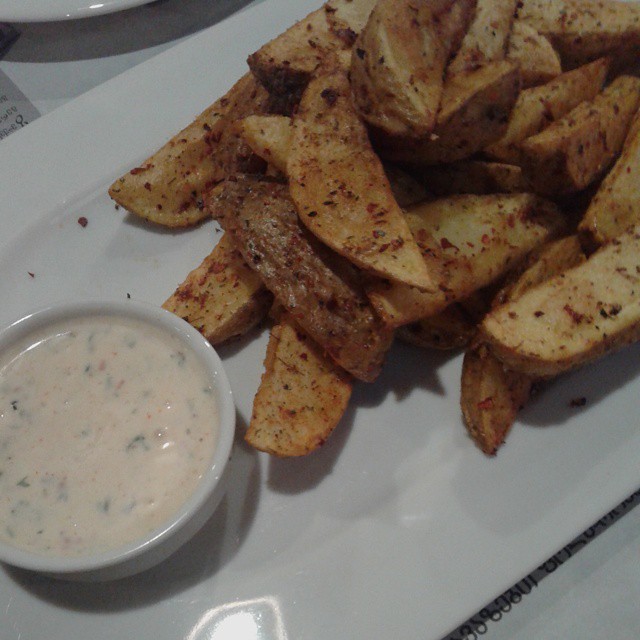 Mexican potatoes with garlic dressing
In overall
Though we bought 2 discount coupons for steaks and wine, be bought some additional lemonades, tomato cream soup and a few Turkish coffees. In total we paid around 50GEL ($23.00 / EUR 21.00)
The atmosphere at restaurant Shengen is great and staff is friendly (though didn't seem they speak much English - use your fingers and point to the menu items if no other option is available for you)
I was sceptic when first hear the name of restaurant - but after visiting this restaurant - I can truly assure - it's a great restaurant in the heart of Tbilisi Old Town.