Tbilisi aerial tram is just in recent years built cable cars in Tbilisi connecting Rike Park (or more precisely Europe Square) to the fortress of Narikala. It eases your travel up to the  Narikala fortress in huge. Prior to this cable car the one and only way to get to Narikala fortress was just by climbing up in the hill. For some that climb can make a lot of troubles.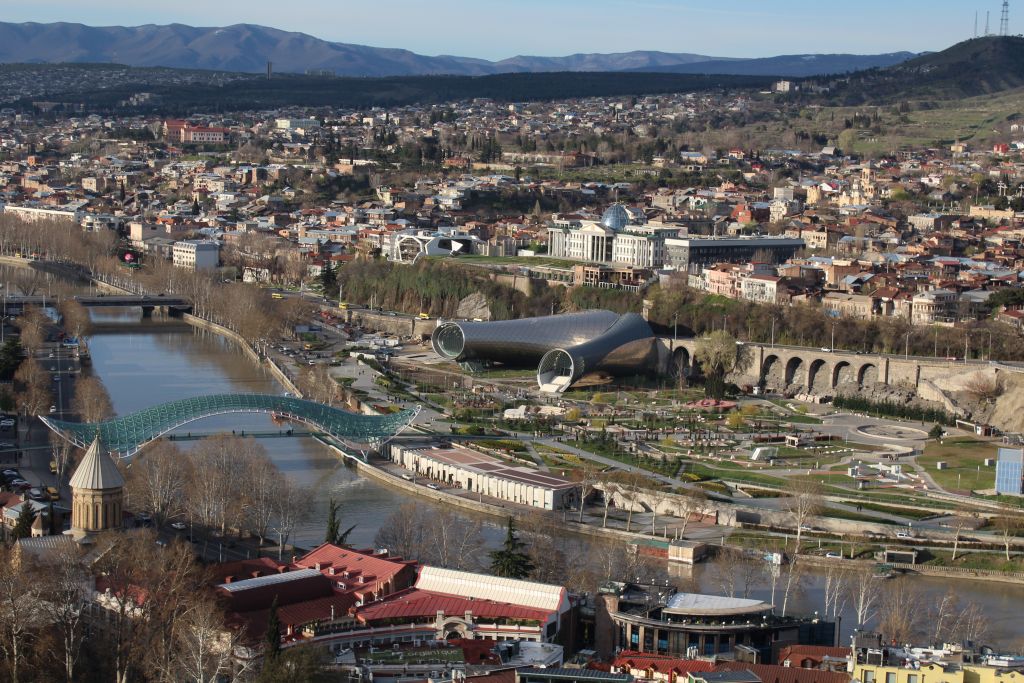 View from Narikala footsteps to Tbilisi city
You can get a nice and lovely access for views like in above picture taking aerial tram up to the Narikala Fortress. In above image: The Bridge of Peace, Rike Park and Presidential Office.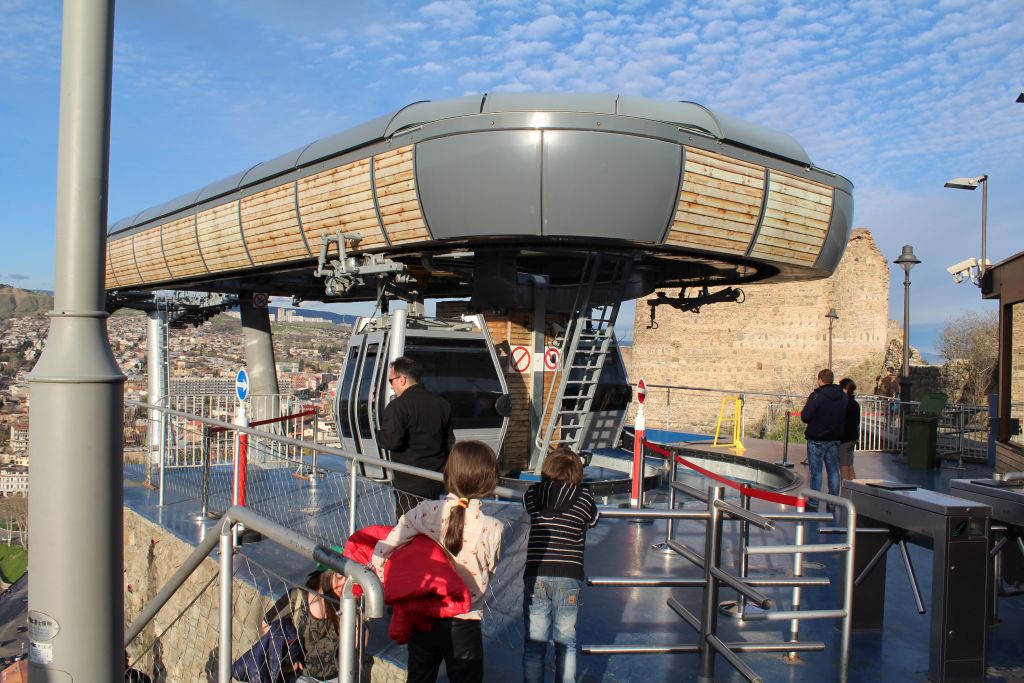 Cable car station at Narikala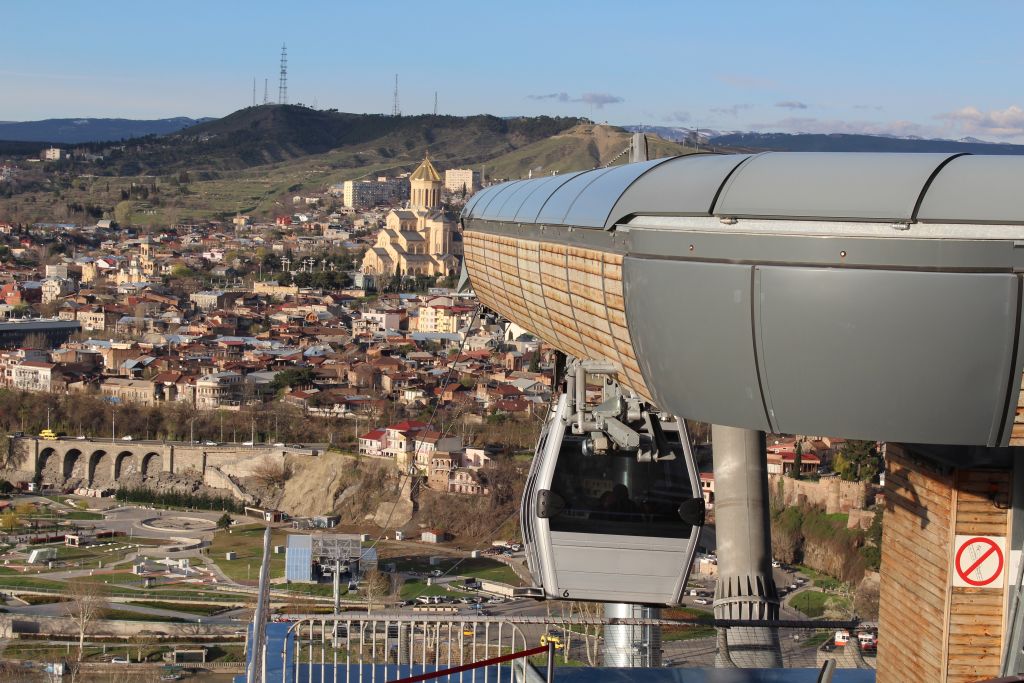 Tbilisi aerial tram
You can see the church of Sameba in background.
The cost for a drive is relatively cheap: 2GEL ($0.89/ EUR 0.83) for a single ride - you should have to buy a Tbilisi Metro Card before you can use this cable car. It's not a problem to get one on site at cable car station. The price for metro card is again around GEL 2.00. You can deposit on your metro card some more money and you can use it for as many passengers you wish for (just make sure there is money on it). Using this metro card you can use Tbilisi Public transport, like Metro, Bus and even marshrutka as well.
The bottom line:
Tbilisi Aerial tram is a nice alternative for tired ones how cheap and effectively get up to the Narikala fortress and start your exploration of Tbilisi city from up there. You are not obligated to visit Narikala fortress,you can go around mountainous hikes as far as you wish. I would highly recommend to use hikes to climb down from the Narikala instead of using Aerial tram, but that's up to you.