On April 23, 2023, we run our first adventure race in Tbilisi through the spectacular mountains close to Mtstasminda Park.
The run turned out a bit harder than I expected, but the result still was awesome and everyone from the team finished.
I come up with the idea to have custom print T-shirts for every team member at Caucasus Translations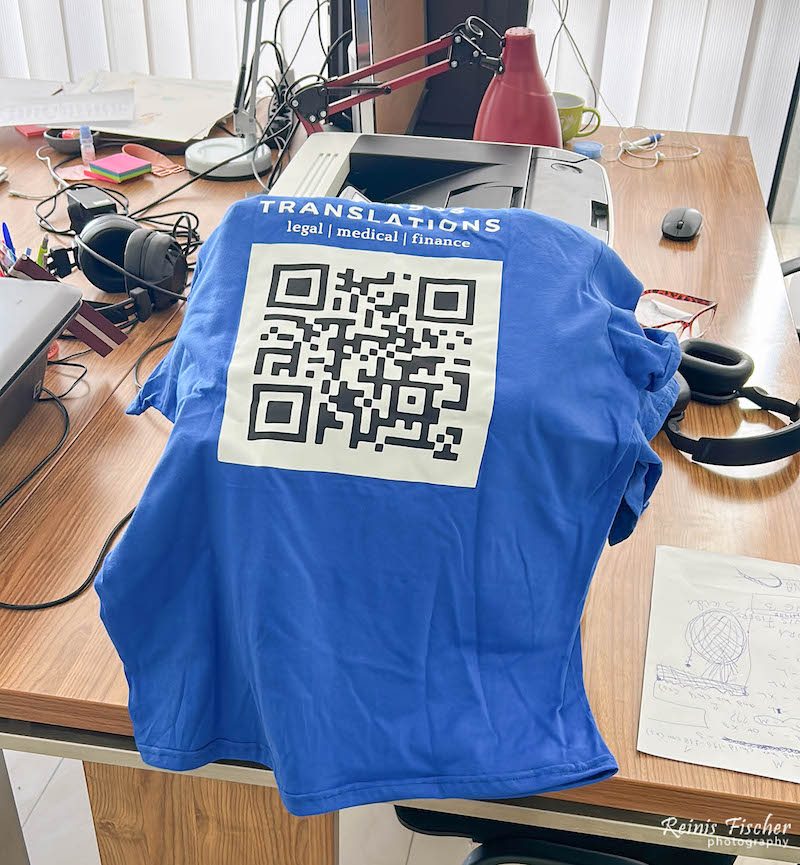 I made this design in Canva, the idea was to raise awareness of the brand name via QR code. We didn't raise much awareness in the end, but still looks awesome!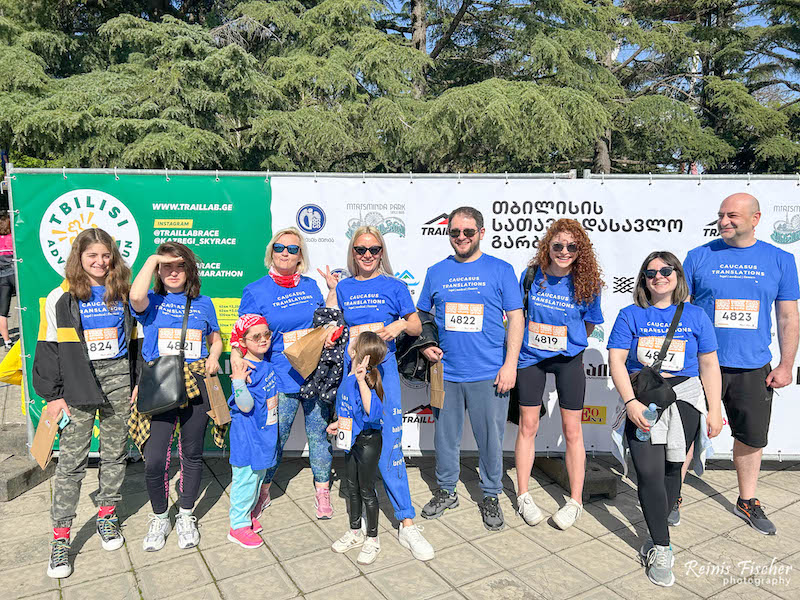 In total there 11 runners (9 grownups, 2 kids) for the 7km fun run distance.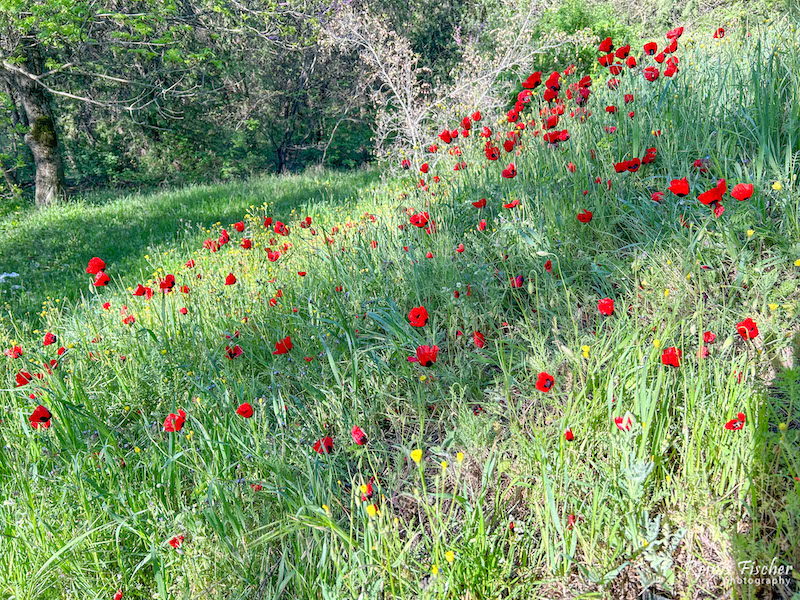 Later that day we went searching poppy fields to Marneuli, and Bolnis, unfortunately, we didn't find them. Just when post-processing the photos I realized, the most poppies that day were at Mtatsminda Park.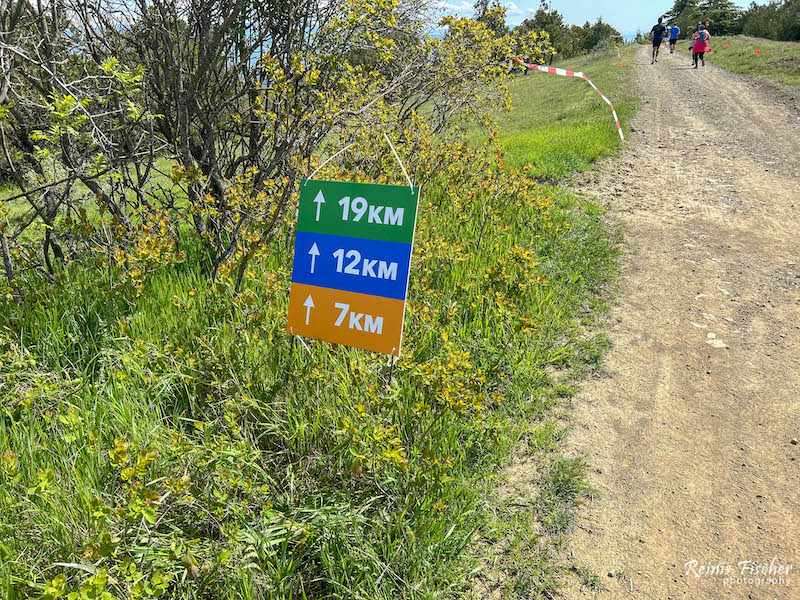 The route of all the distances started and finished in Mtatsminda Park. The route was marked, participants had BIB numbers and water, and snacks were offered during the race.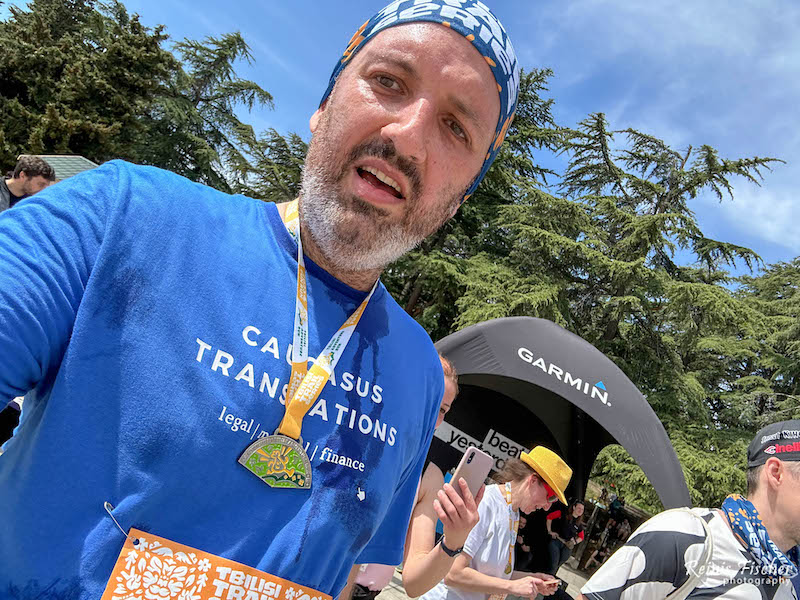 My time for the 7km adventure run was 1.03:23 which gave me 98th place among 129 participants. The best time was 31.52. Wow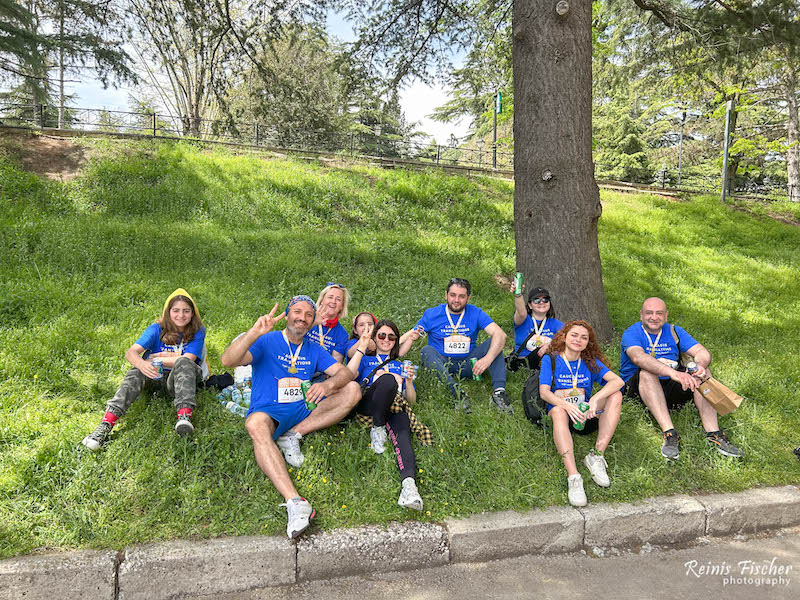 Every participant finished, also our 4-year-old daughter did.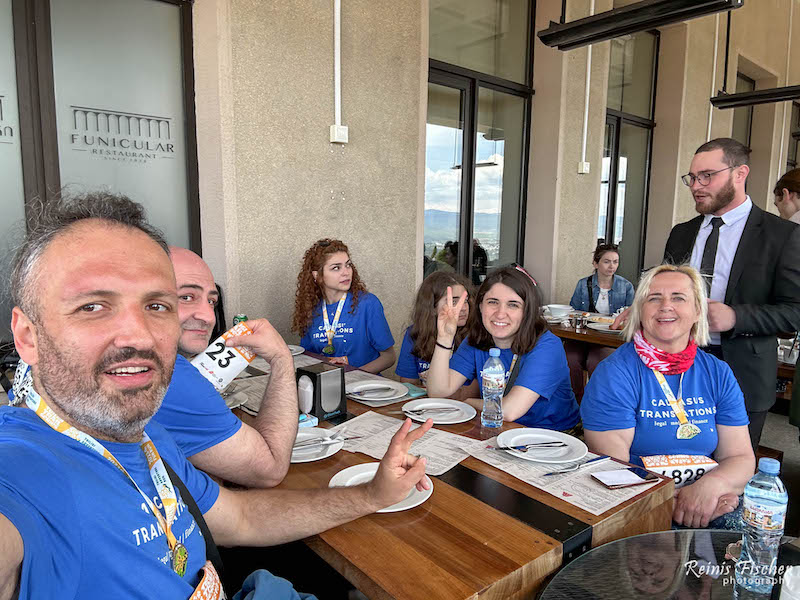 Besides dinner at the Funicular restaurant, every participant also got a free beer from the organizers.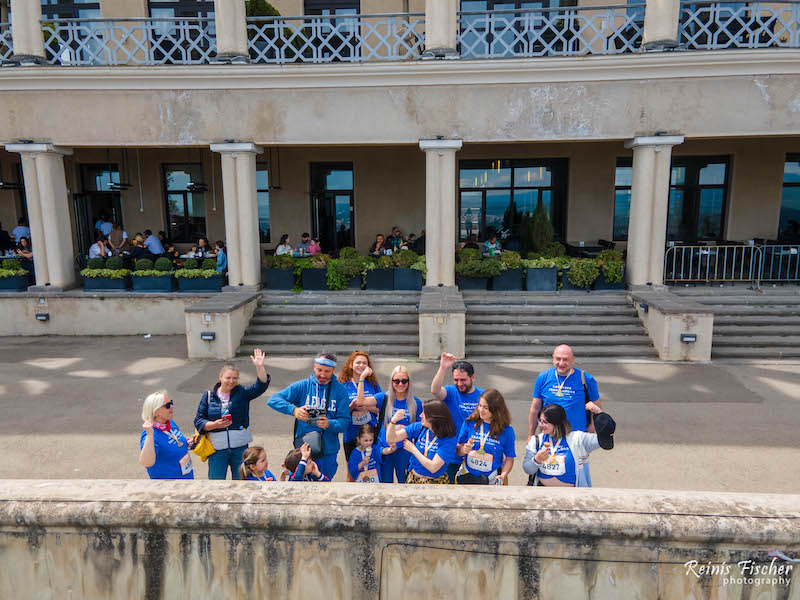 Now, that was fun! Hope more such events will come!