One of the most interesting attractions in Georgian resort town of Borjomi is a cable car leaving from Mineral Water Park and heading uphill offering lovely and scenery views of Mineral Water park. Sometimes it's just enough to take that ride here to enjoy those scenery and beautiful views of Borjomi.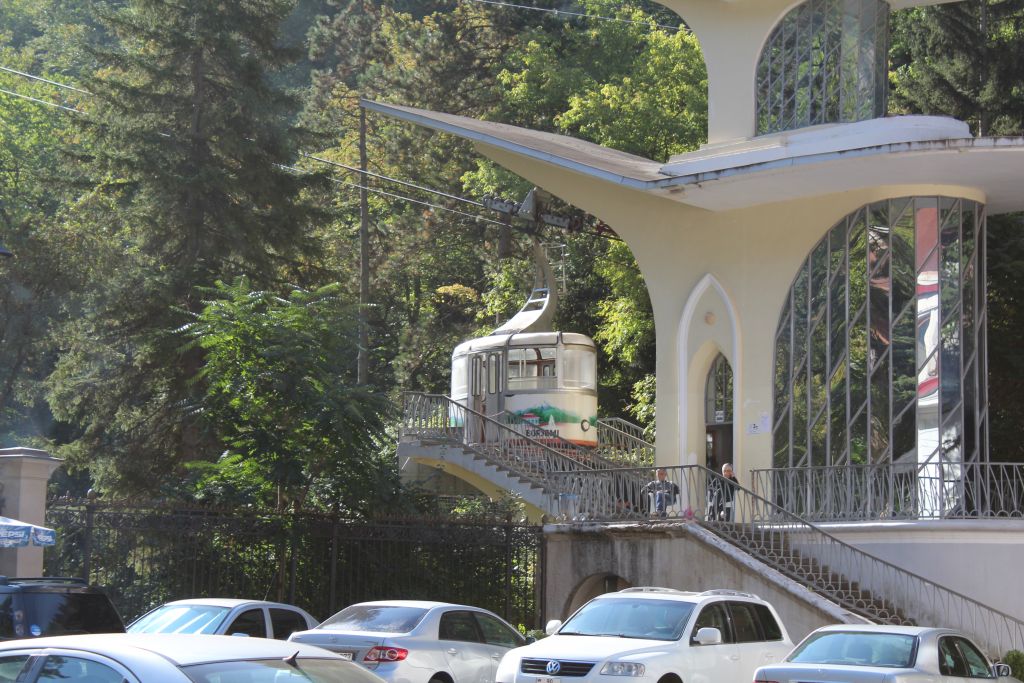 Cable car station in Borjomi
There is actually just one cable car available at this station. Price for a ride per person 3 GEL (as on September 2015)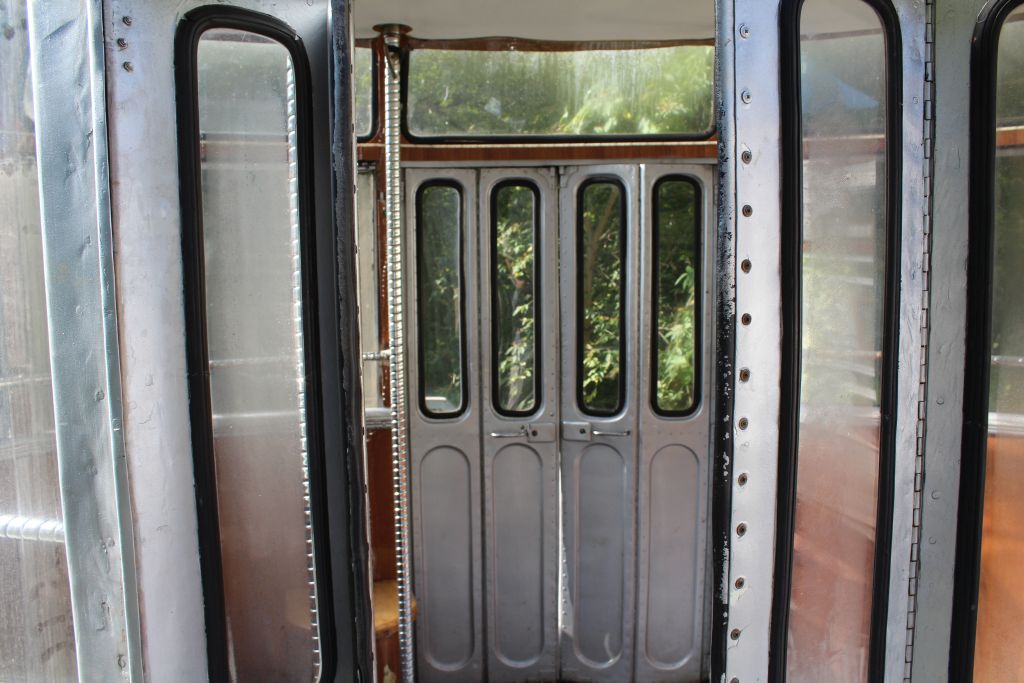 Cable car interior
For me it looks this cable car stays here back from Soviet era days, but it has been at least once totally renovated back in 2005.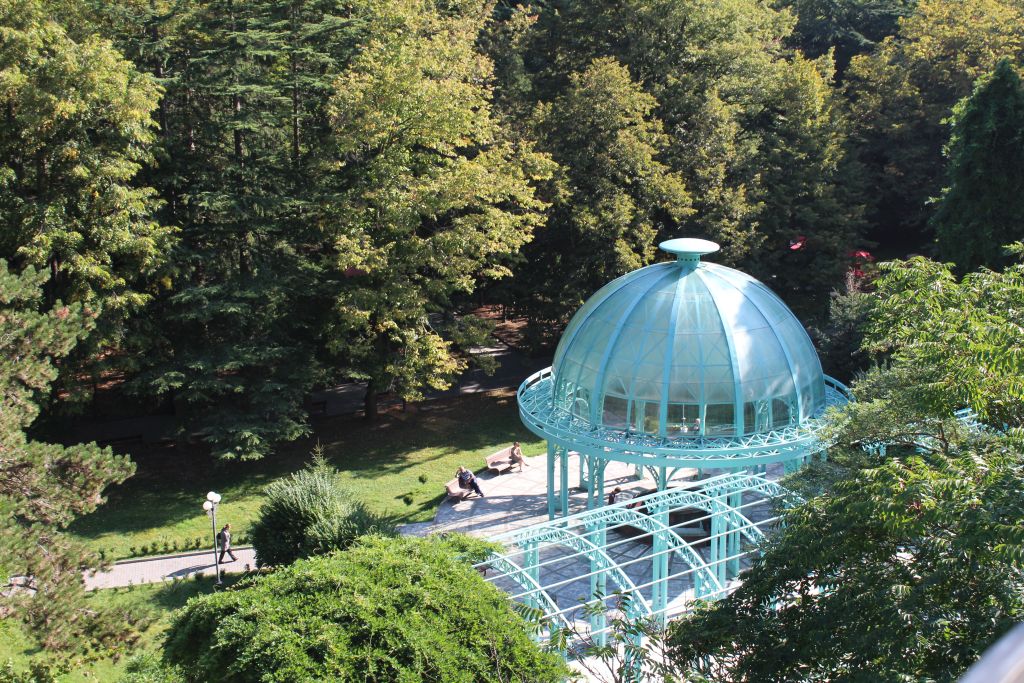 Glass dome house in Borjomi Mineral water park
Actually, that's a place where you can have a free Borjomi coming just out from underground spring.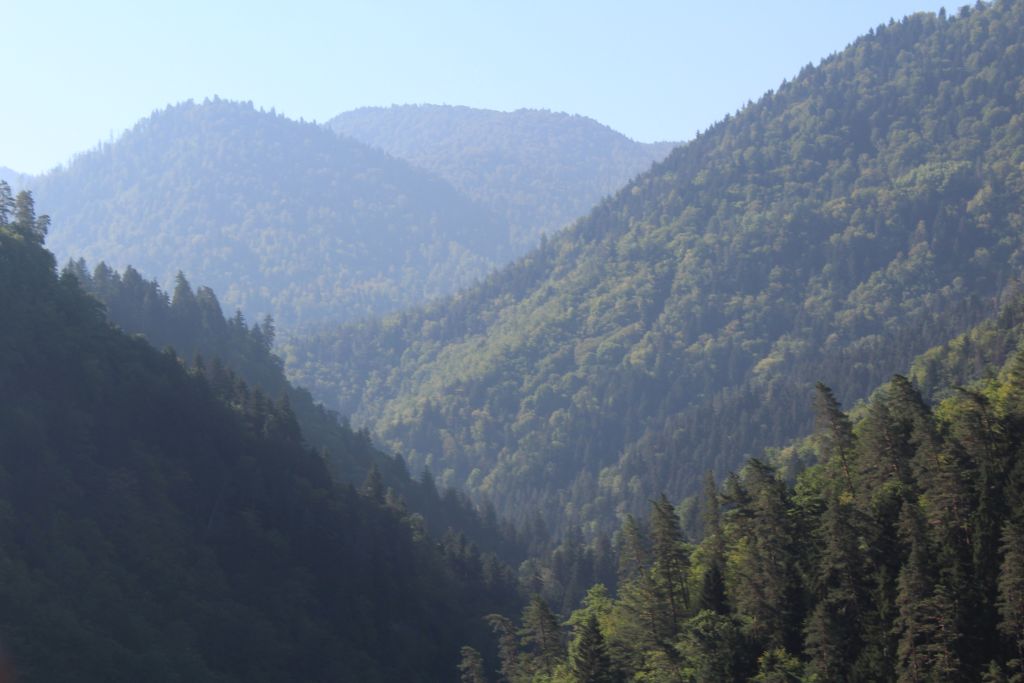 Aerial view to Borjomi gorge from cable car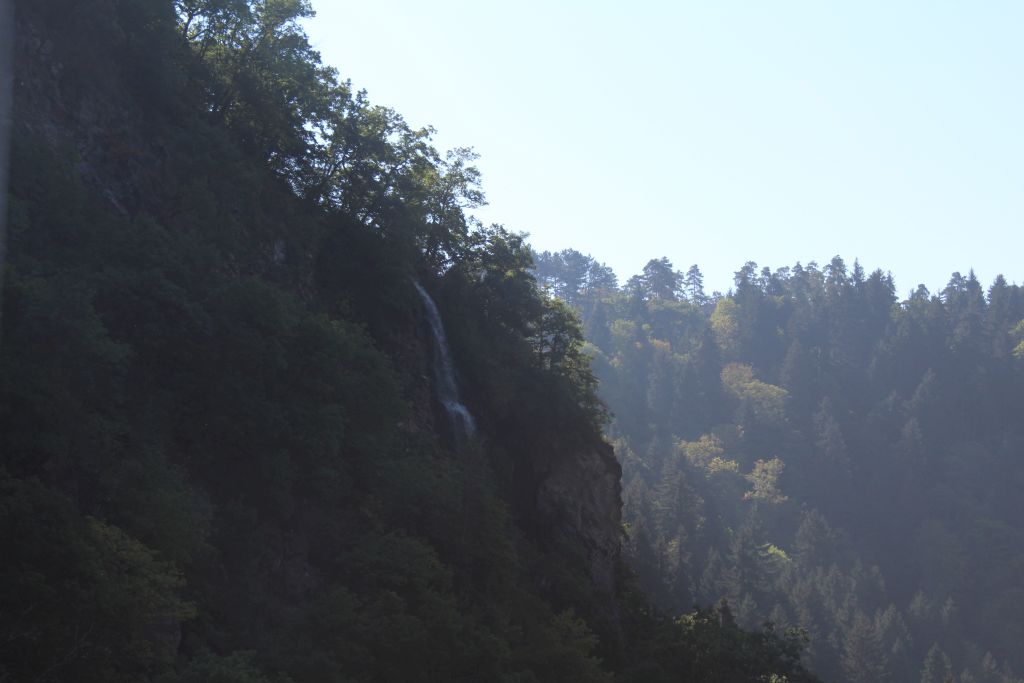 Waterfall in Borjomi gorge 
If you will take a closer look through the opened cable car windows you will notice there is a lovely waterfall.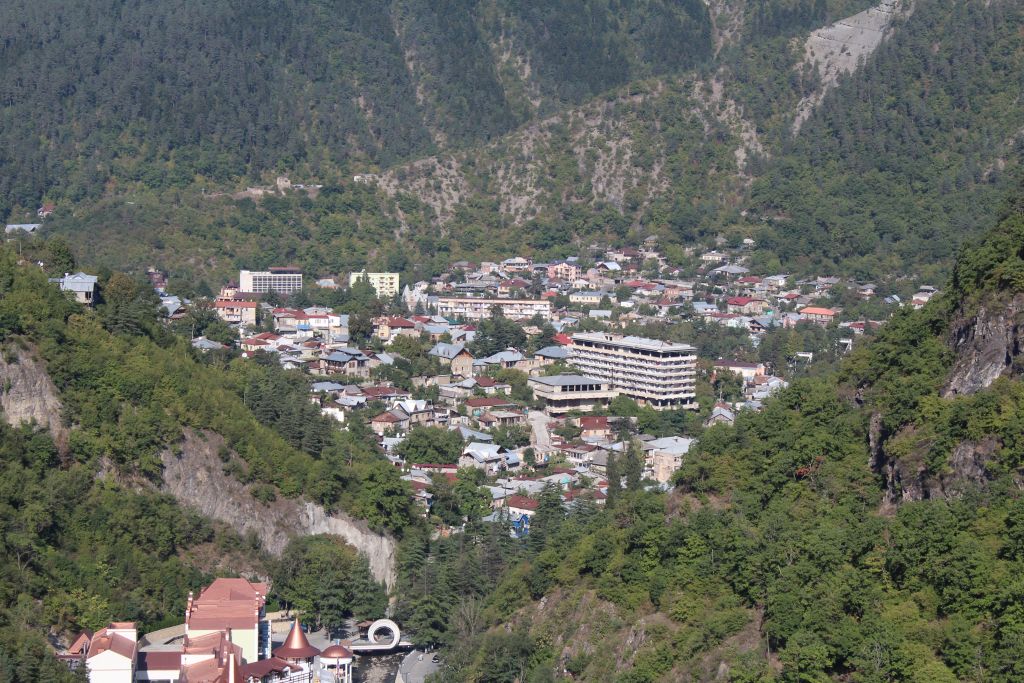 View to Borjomi valley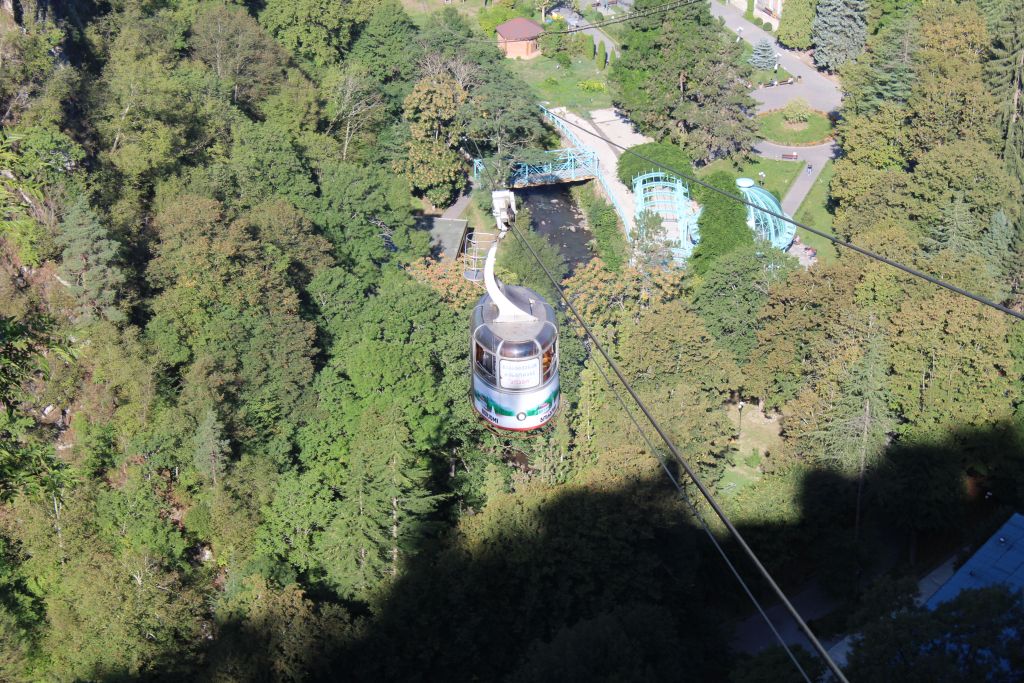 Borjomi cable car leaving station
Now it's up to you, should you take a ride back down (Again 3 GEL) to the park's territory or you can take a little hike up there and climb down by your own.