The Aglona Roman Catholic Basilica of the Assumption of the Blessed Virgin Mary in Aglona is one of the most important Catholic spiritual centers in Latvia.
I have visited Aglona cathedral several times and always have left quite inspired. If there is a reason to visit Latgale,then Aglona Catholoc cathedral is atop of them.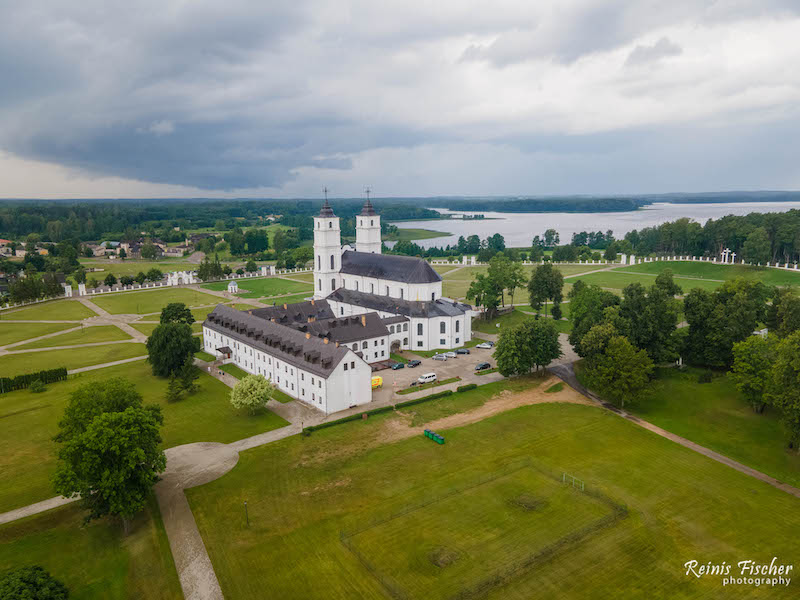 Construction of the present church, which is in the Italian Baroque style, began in 1768 and was completed in 1780. Dedicated to the Assumption of the Virgin Mary, it was consecrated in 1800 by Bishop J. Benislavski.
The church was the seat of the bishop of Riga from 1920 to 1924, when the newly promoted archbishop Antonijs Springovičs moved to the Cathedral of St. James in Riga. Springovičs was consecrated bishop there on 22 August 1920 by Kaunas auxiliary bishop Juozapas Skvireckas.
Every year thousands of pilgrims flock to the Basilica on 15 August, the feast day of the Assumption of the Blessed Virgin Mary. It is one of the eight international shrines recognized by the Holy See[6] and its religious events were attended by around 300,000 pilgrims.
In 1980 the Basilica of the Assumption celebrated its 200th anniversary, and Pope John Paul II granted it the title of "Basilica minoris". In September 1993 the same pope visited the basilica.