We ended our first day in Germany at hotel Bastion located in a small town called Neuss close to a larger Dusseldorf. I must admit we had a problems to find this location, but it was my fault not hotels. I didn't know how to enter address on our rental cars navigation system, so we did have a drive "on blind".
After a several stops at gas stations and asking for a correct directions to Jagenbergstraße we find this hotel. We lost around 3 hours, but it was even a bit fun.
Anyway back to the subject - Bastion Hotel - in short it's a typical American standard motel, located close to highway, so it's better you have a car, before you book it. I like these motel places, they are comfortable and cheap. During my stay at this hotel they had a free Wi-Fi available.
I created a few pictures to better illustrate this hotel, please see them bellow: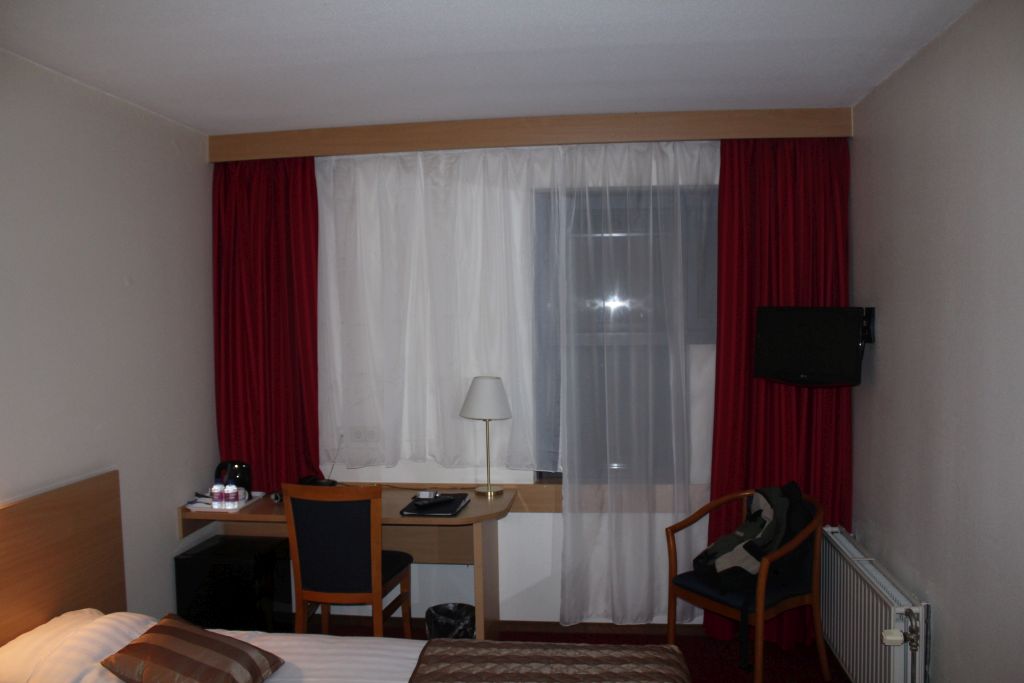 Room at Hotel Bastion Neuss
Pretty much the basics. A bed, table and char, some free tea and coffee and a TV. All rooms at this Bastion Hotel are non-smoking only.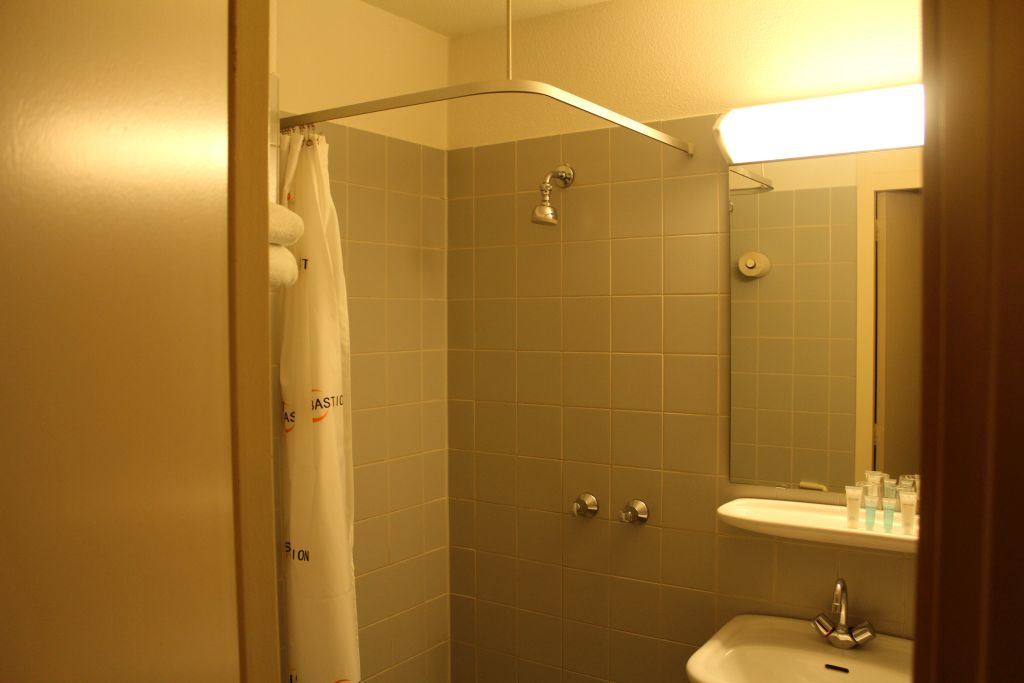 Shower room at Bastion hotel
Simple and clean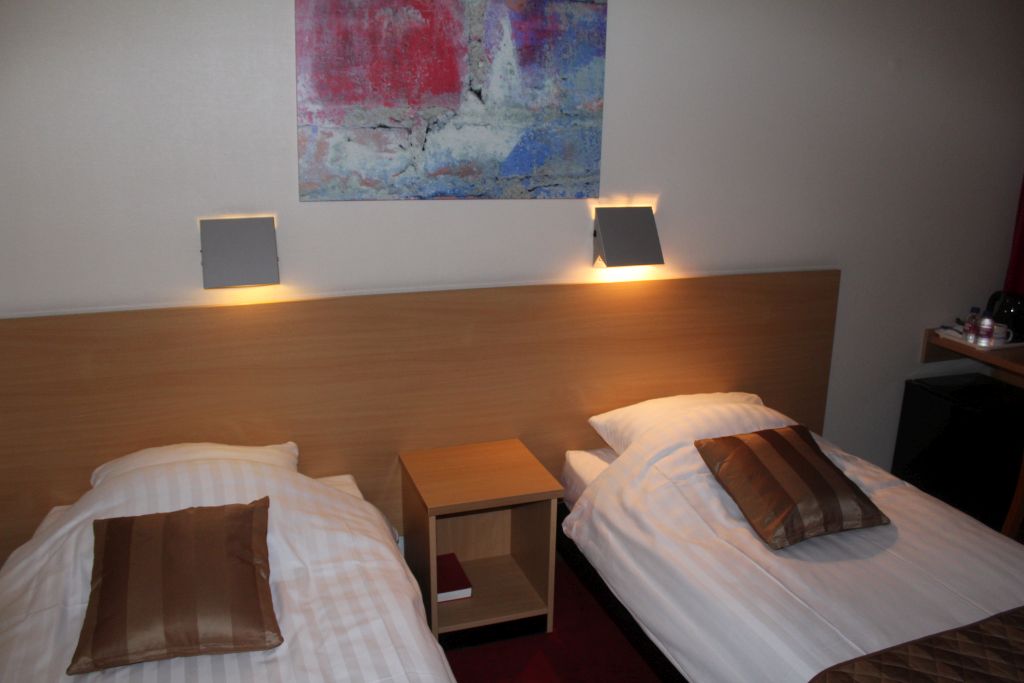 Room at Bastion hotel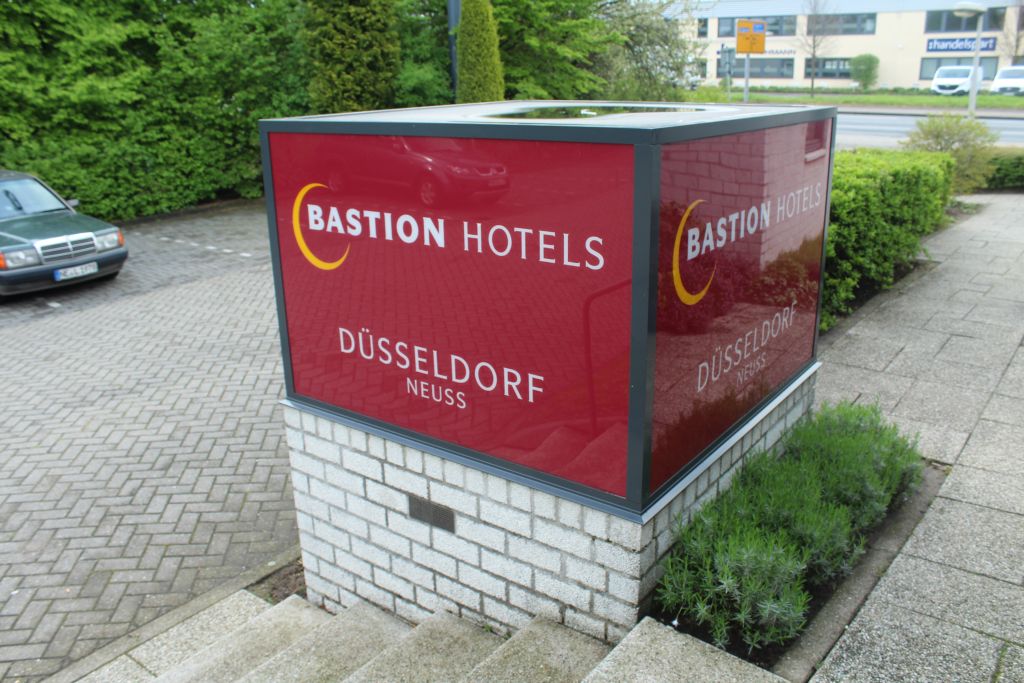 Bastion hotels Düsseldorf Neuss
As seen on daylight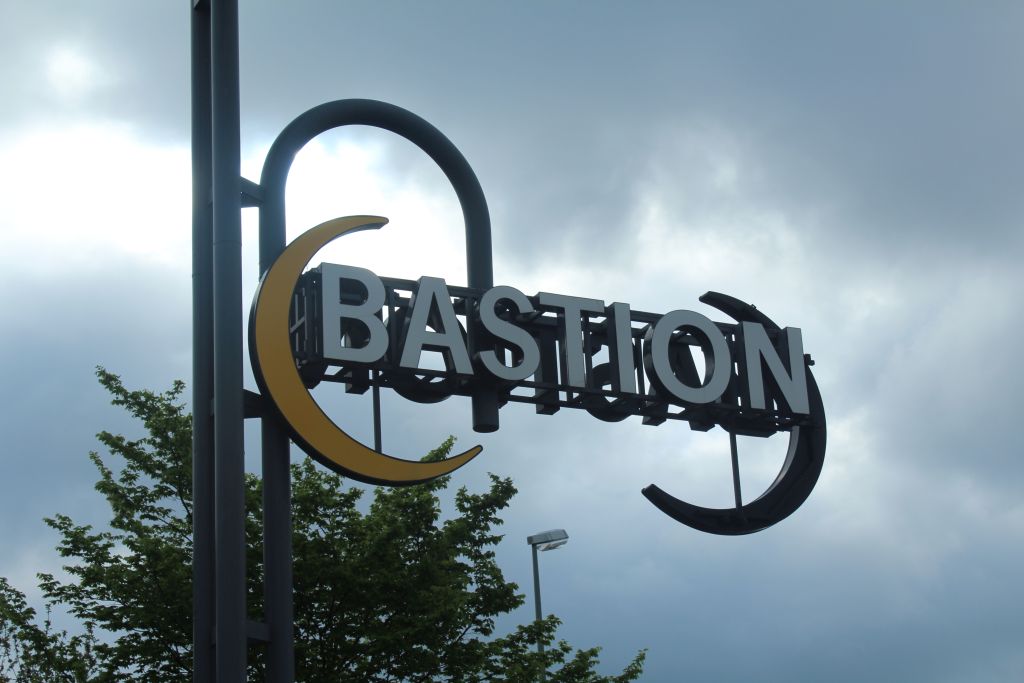 Bastion signboard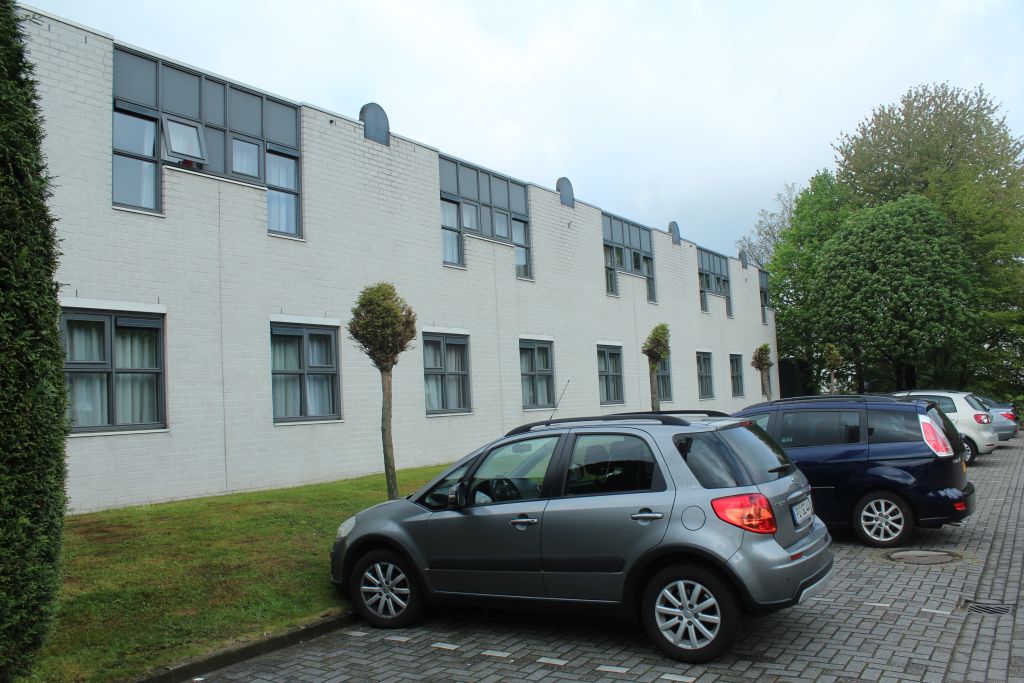 Free parking at Bastion hotels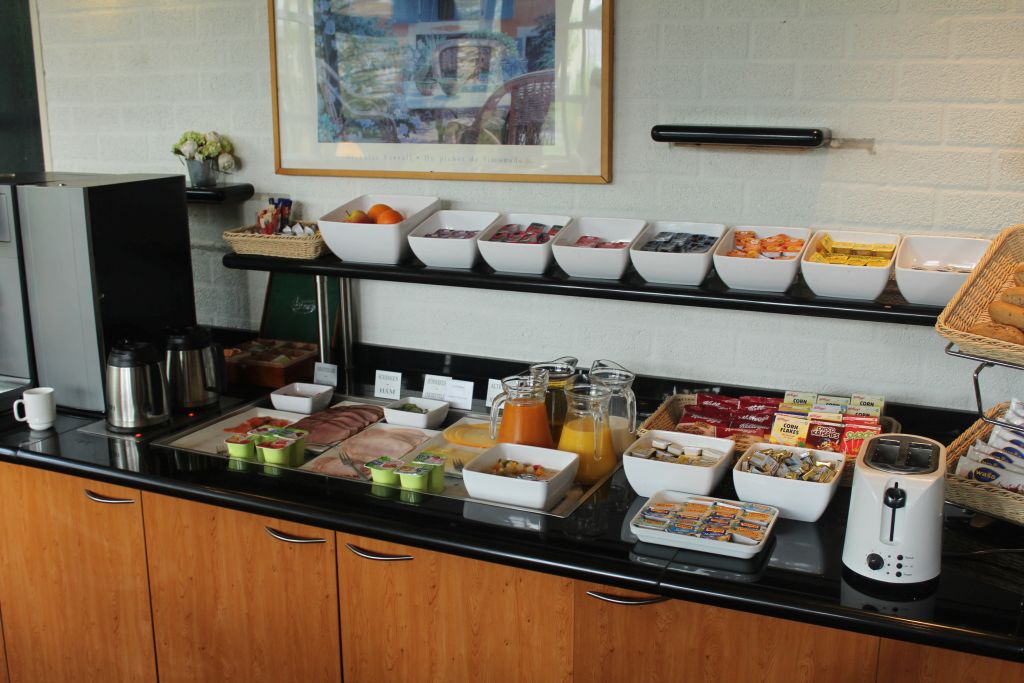 Breakfast at Bastion Hotel
Well those need to be booked separate, price per person EUR 12.00 - pretty standard Continental breakfast - scramble, coffee/tea, juice, ham e.t.c.
After breakfast I used a free computer available at Bastion's lounge and searched for a navigation manual so we could continue our drive to Netherlands. I did find what I was looking for and we left this hotel. If I will be in this area I will definitely choose this hotel again.
About Bastion Hotel
This hotel offers modern accommodation on the quiet outskirts of Neuss, just a 30-minute drive from Düsseldorf's historic Altstadt district and the Messe Düsseldorf trade fair.
All of the Bastion Hotel Düsseldorf Neuss's tastefully furnished rooms feature an en suite bathroom, comfortable twin beds, hot drink-making facilities and free Wi-Fi internet access.
A comprehensive breakfast buffet is served every morning in the Bastion Hotel's restaurant, ensuring an energetic start to your day. You can also enjoy a large selection of lunch and dinner options here.
After a busy day, the Bastion's cosy hotel bar is an ideal place to relax and socialise. Alternatively, enjoy a game of pool in the delightful games room.
Smokers will appreciate the smoker's lounge, which features a large flat-screen TV.