Some might think what's so special with those poppy fields in some place called near P104 road in Latvia, and I might reply - probably there is nothing special, but since we used this bypass road to get to Riga all the Summer along, we just noticed them every time we drove past this district.
Now I took those images on June 26th and today being back in Tbilisi I tried to locate this place on map, unfortunately I couldn't find an easy task to do this (that's why I love cameras with built in GPS), but after some 30 minutes of using Google Street view I finally found the same bus stop I captured here and here you go - this place is located on my travel map as well.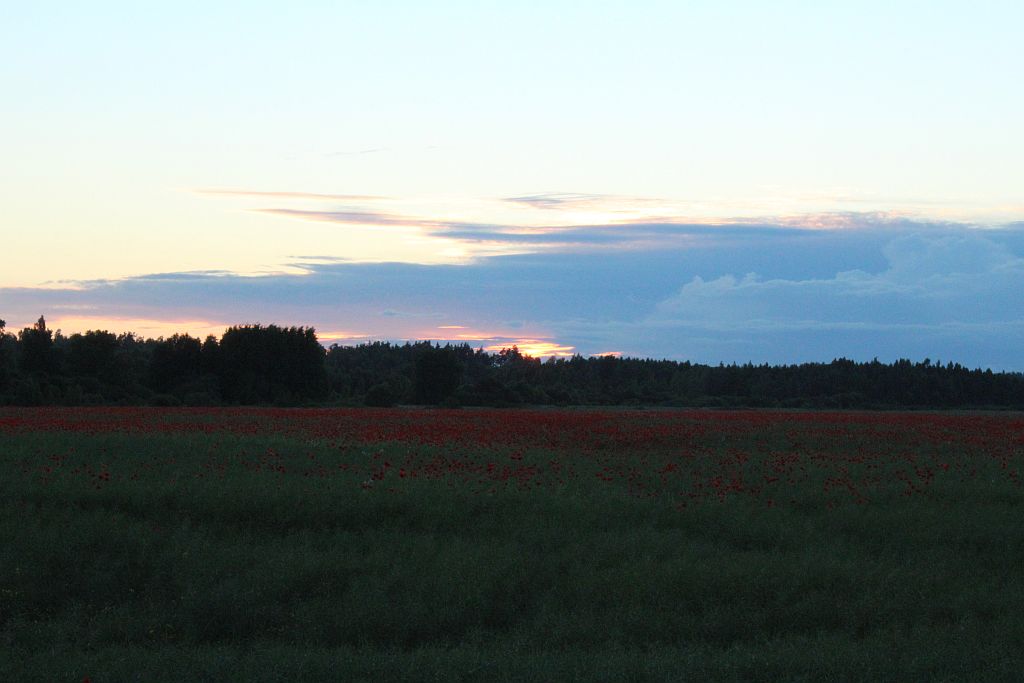 Poppy field near Viesāti
Lovely sunset, lovely field of poppies. Could spend hours here for taking better landscape photography and most probably will repeat photography here.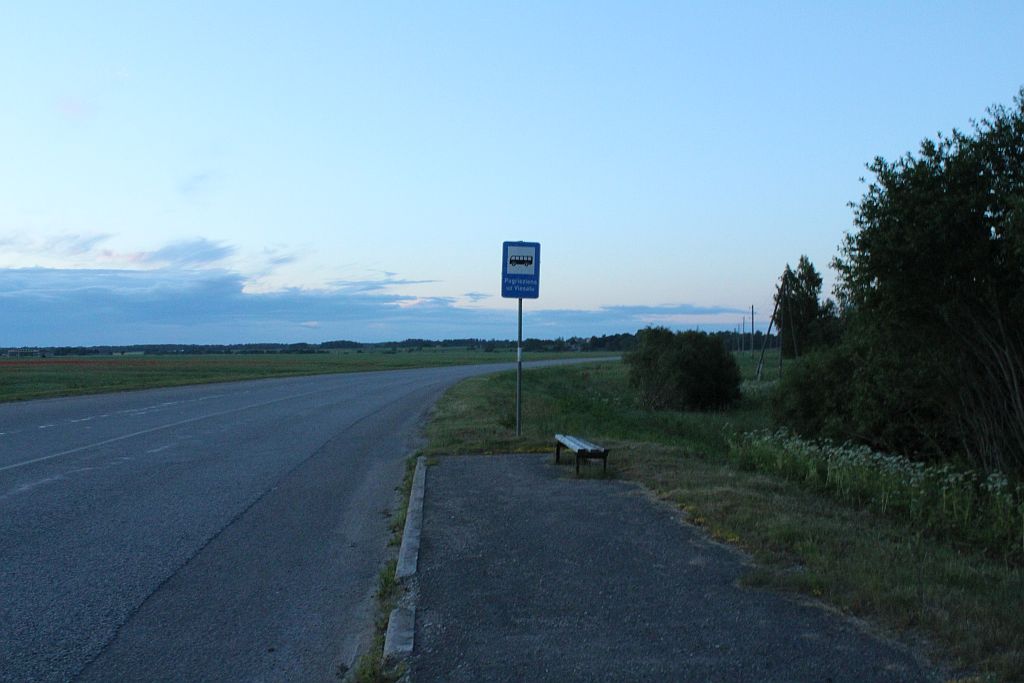 Turn to Viesāti
This poppy field is located near P104 road connecting Jaunpils to Tukums. 
There is another interesting place hidden in these poppy field - some abandoned airfield - I will publish photos of it anytime soon.
The bottom line
Sometimes taking some bypass road can take you to amazing places you didn't know before.