Sweet Home apartment is located on Rustaveli street 51, Borjomi. What really makes this place stand out - this is a kind of garage apartment or more precisely apartment built a top of a garage.
We booked this place for a one-night stay at the end of August 2023 and paid GEL 80, in cash. At the start, I was a bit skeptical about this place, but once I saw the inside interior I was truly fascinated.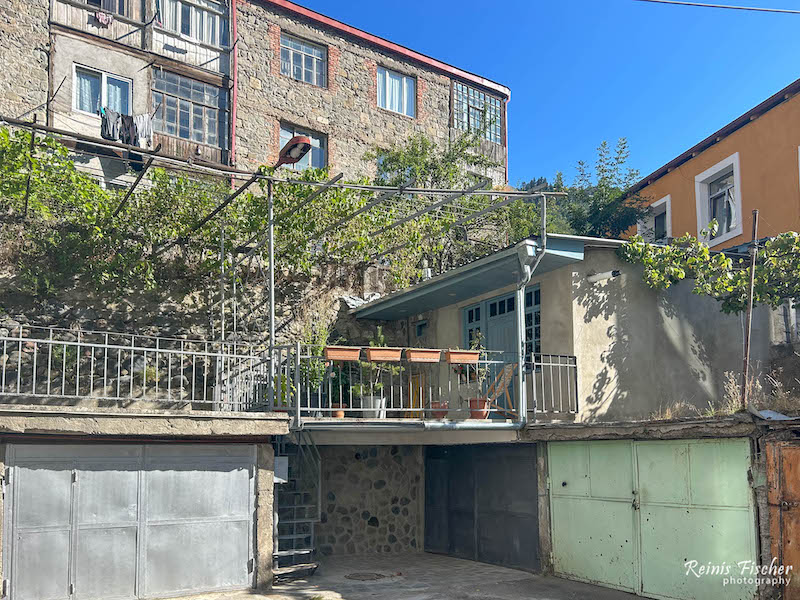 Kind owner even offered as a free parking inside the garage. Besides a free garage, lovely apartment with Wi-FI, TV, hot shower and even gas heating (good if you come here in Winter) we also got a huge terrace.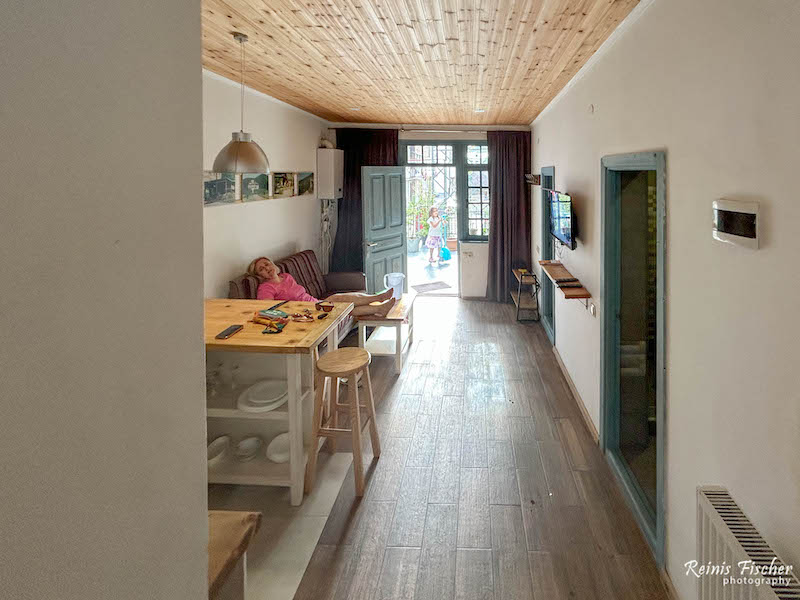 This apartment offers free private parking and free WiFi. The apartment is fitted with 1 bedroom, 1 bathroom, bed linen, towels, a flat-screen TV with cable channels, a dining area, a fully equipped kitchen, and a terrace with mountain views. A bicycle rental service is available at the apartment.
The best is yet to come, the bedroom was qeuipoed with bunk bed, which gave a trully amazing feeling during our short, but memorable stay in Borjomi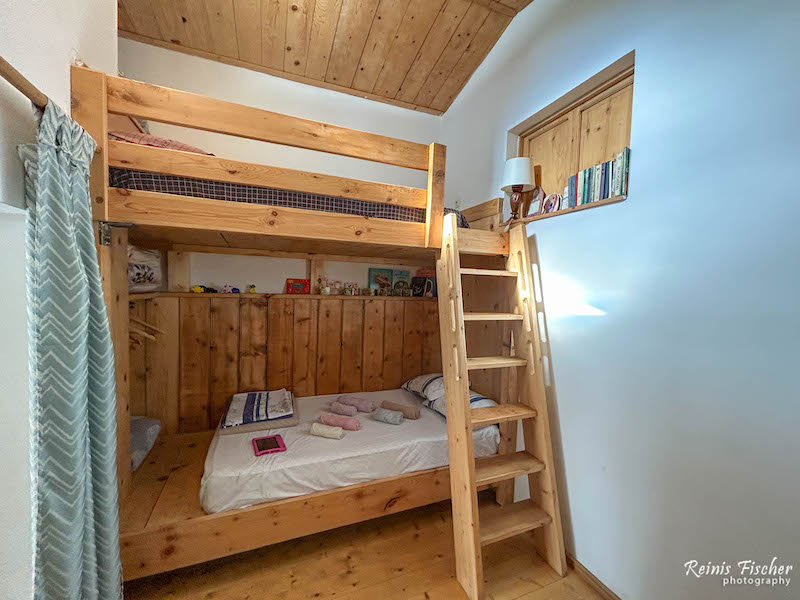 I did finf a lot of inspiration at this place for our frame house. 
Highly recoemnded place - book now on Booking.com