Racha is a highland area in western Georgia, located in the upper Rioni river valley and hemmed in by the Greater Caucasus mountains. 
Ambrolauri serves as the seat of the Racha-Lechkhumi and Kvemo Svaneti regional administration and of the Ambrolauri Municipality and had a population of 2,015 in 2021. The city is served by a small, but very convenient Ambrolauri airport, with a few weekly flights to Natakhtari (Tbilisi), thus making the city and the whole region of Racha - attractive for real estate investment. 
At least, these are my thoughts after my first trip to the Region on Racha, and visiting the cities of Ambrolauri, Nikortsminda, and Agora at the end of 2022.
Despite being mountainous and with cold winters, Racha is home to some of the best Georgian wines (Khvachkara), there are many small family-run chateaus and a booming tourism industry with guest houses. camping, gleaming, and hotels developing in Racha. I agree, Racha has some great potential.
While sipping Kakhetian Wine from Alazani valley in Racha, and staying at a cozy cottage I come up with a quick idea - how about we buy some property here, not even for investment? just for ourselves, like a summer house. The selling point for me - is the airport and 30 minutes flight + beautiful scenery. 
So I decided to check what's in the offer and headed straight to ss.ge website, to look for deals in Racha's Abmrolauri district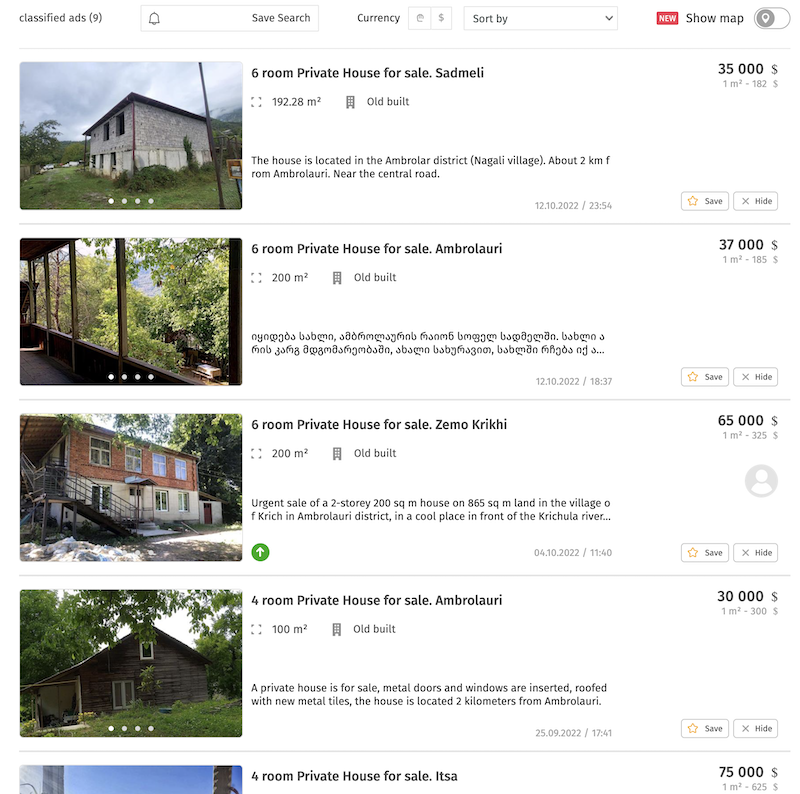 There was not many deals available when browsing (October 2022), but from what i saw - I noticed, it seems premium is already priced in. And the cheapest property I was able to find for sale was for $20,000 some worn out house in Ambrolauri with little land. A few listing with uncompleted houses for $30,000 - $45,000. And something "decent" priced already $65,000 - $75,000. Calling them decent is a big honour for these houses.
So indeed it seems that the premium ifrom the potential is already priced in. 
Alterantilvey we could look on buying some plot of land.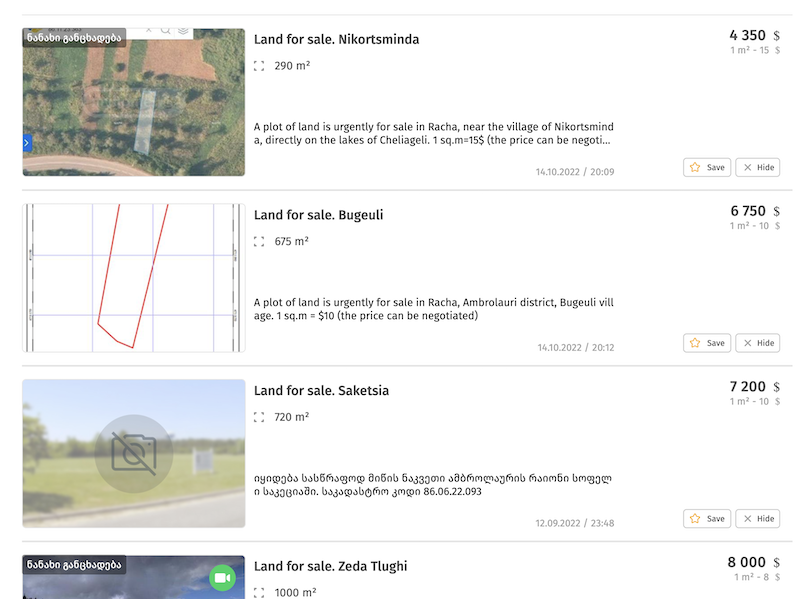 Now, the situation with land for sale is much better and closer to the actual market, but a few things should be taken into consideration. - is it agricultural land (foreigners cannot buy), communications (electricity, water, gas)? But in general, the selling price is starting just $5/m2 and some good deals can be found starting from $5,000 - $15,000
For example, I liked the following offer: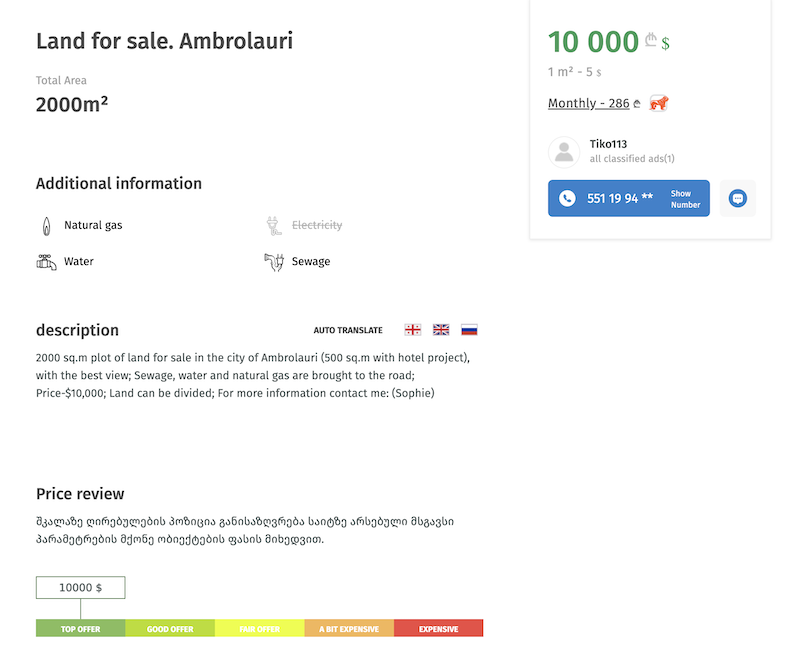 All communications are available and seem it's not a problem to buy for a foreigner. 
I'm serious now considering buying some small plot of land in Racha to put up a little cabin and come here once in a while via the Ambrolauri airport. Could keep as an investment and sell after few years.
Feel free to contact me via blog or Linkedin if you are interested in buying real estate in Racha or anywhere else in Georgia