The Church of the Nativity, or Basilica of the Nativity, is a basilica located in Bethlehem, the State of Palestine.
The grotto it contains holds a prominent religious significance to Christians of various denominations as the birthplace of Jesus.
I first visited this church back in 2009 and revisited it again at then end of 2022.
To get here I caught a street taxi near the Western Wall in Jerusalem and the driver agreed to take us here and back to Jerusalem for 350 New Israeli Shekels (about $100). The driver was keen enough and organized us a tour guide on site, with whom we skipped the lines on the site. I was not asked for any additional payment but I gave about 40 shekels (about $10) to the tour guide.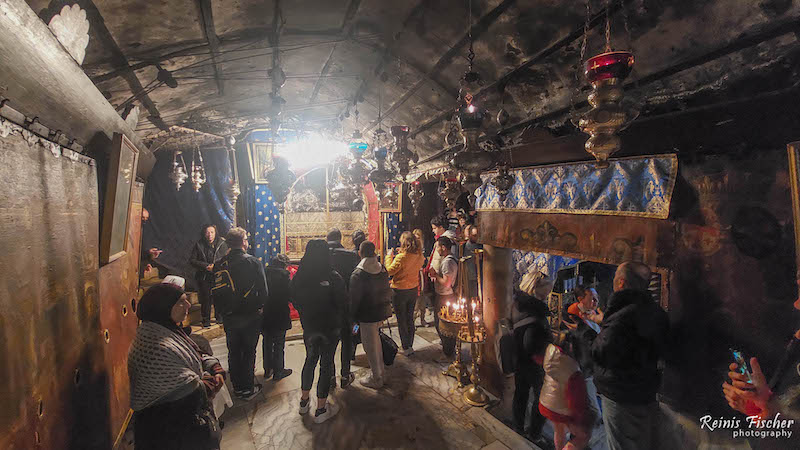 The Grotto is the oldest site continuously used as a place of worship in Christianity, and the basilica is the oldest major church in the Holy Land.
The church was originally commissioned by Constantine the Great a short time after his mother Helena's visit to Jerusalem and Bethlehem in 325–326, on the site that was traditionally considered to be the birthplace of Jesus.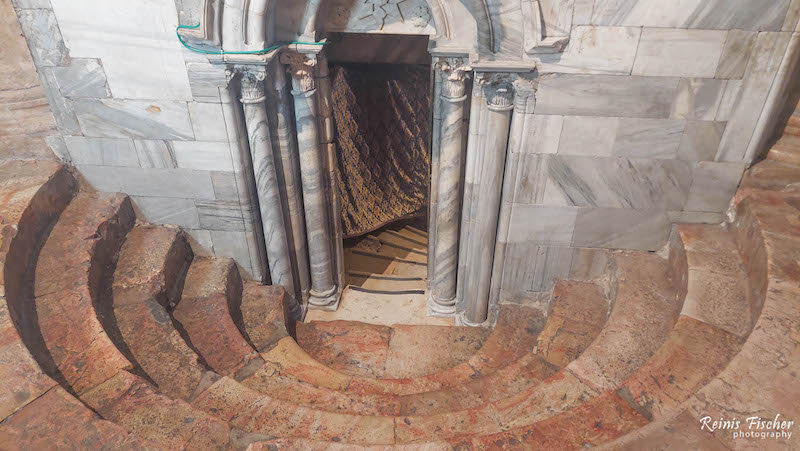 That original basilica was likely built between 330 and 333, being already mentioned in 333, and was dedicated on 31 May 339.
It was probably destroyed by fire during the Samaritan revolts of the sixth century, possibly in 529, and a new basilica was built a number of years later by Byzantine Emperor Justinian (r. 527–565), who added a porch or narthex, and replaced the octagonal sanctuary with a cruciform transept complete with three apses, but largely preserved the original character of the building, with an atrium and a basilica consisting of a nave with four side aisles.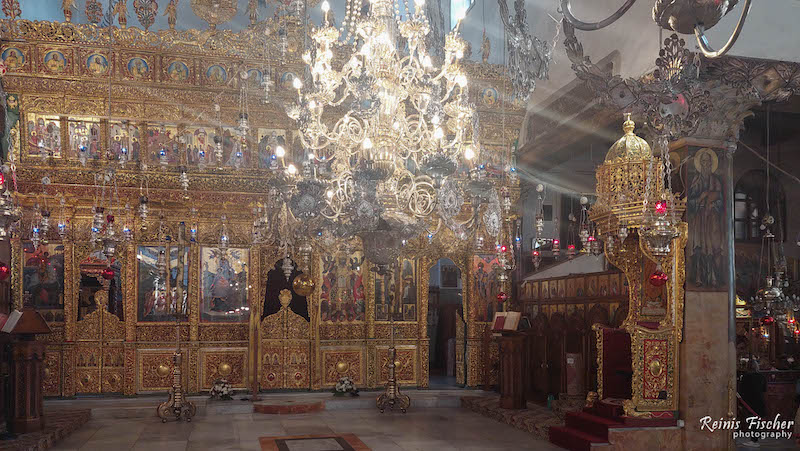 The Church of the Nativity, while remaining basically unchanged since the Justinianic reconstruction, has seen numerous repairs and additions, especially from the Crusader period, such as two bell towers (now gone), wall mosaics and paintings (partially preserved).
Over the centuries, the surrounding compound has been expanded, and today it covers approximately 12,000 square meters, comprising three different monasteries: one Roman Catholic, one Armenian Apostolic, and one Greek Orthodox, of which the first two contain bell towers built during the modern era.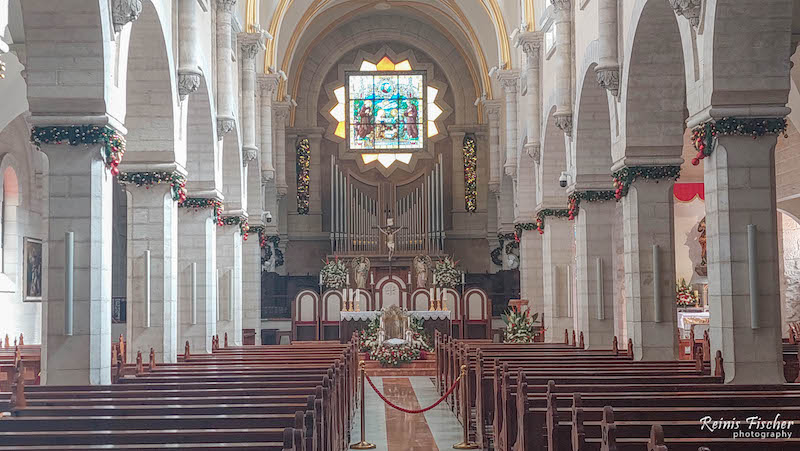 Since 2012, the Church of the Nativity is a World Heritage Site and was the first to be listed by UNESCO under 'Palestine'.
Since 1852 the rights of the three religious communities are ruled by Status Quo.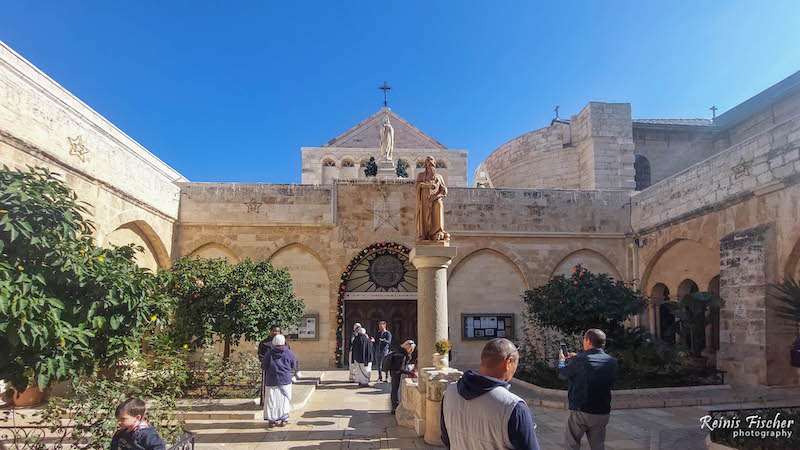 Of the four canonical gospels, Matthew and Luke mention the birth of Jesus, both placing it in Bethlehem. Luke mentions the manger: "and she gave birth to her firstborn, a son. She wrapped him in cloths and placed him in a manger, because there was no guest room available for them."