Let me introduce you with a really interesting fungus (mushroom) you can find across deep forests in  Europe and North America - Common Stinkhorn, also known by its Latin name - Phallus impudicus.
At the end of this post you will learn how you can prepare a medicine out of this fungus!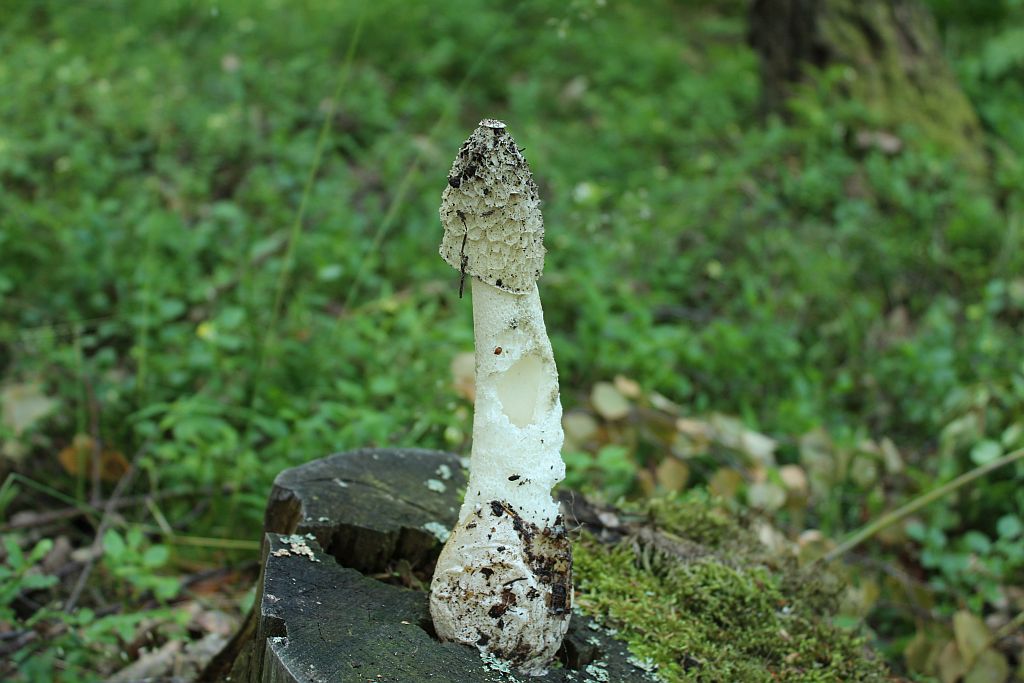 Phallus impudicus
Phallus impudicus, known colloquially as the common stinkhorn, is a widespread fungus recognizable for its foul odor and itsphallic shape when mature, the latter feature giving rise to several names in 17th-century England. It is a common mushroom in Europe and western North America, where it occurs in habitats rich in wood debris such as forests and mulched gardens. It appears from summer to late autumn. The fruiting structure is tall and white with a slimy, dark olive colored conical head. Known as the gleba, this material contains the spores, and is transported by insects which are attracted by the odor—described as resembling carrion. Despite its foul smell, it is not poisonous and immature mushrooms are consumed in parts of France and Germany.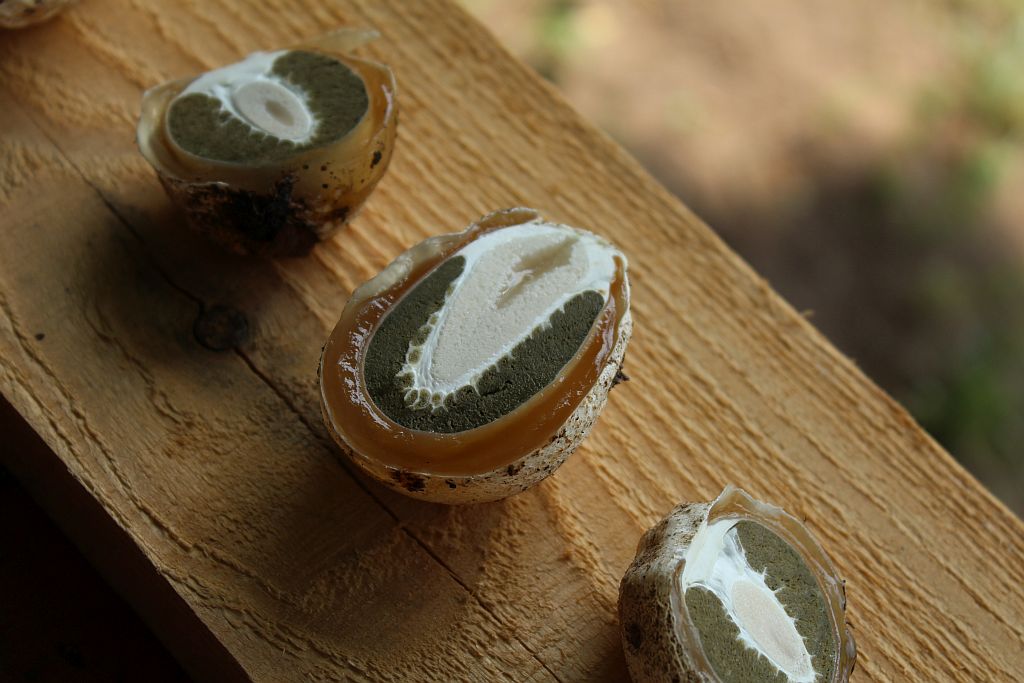 Phallus impudicus sliced by half
Botanist John Gerard called it the "pricke mushroom" or "fungus virilis penis effigie" in his General Historie of Plants of 1597, and John Parkinson referred to it as "Hollanders workingtoole" or "phallus hollandicus" in his Theatrum botanicum of 1640. Linnaeusdescribed it in his 1753 Species Plantarum, and it still bears its original binomial name. Its specific epithet, impudicus, is derived from the Latin for "shameless" or "immodest".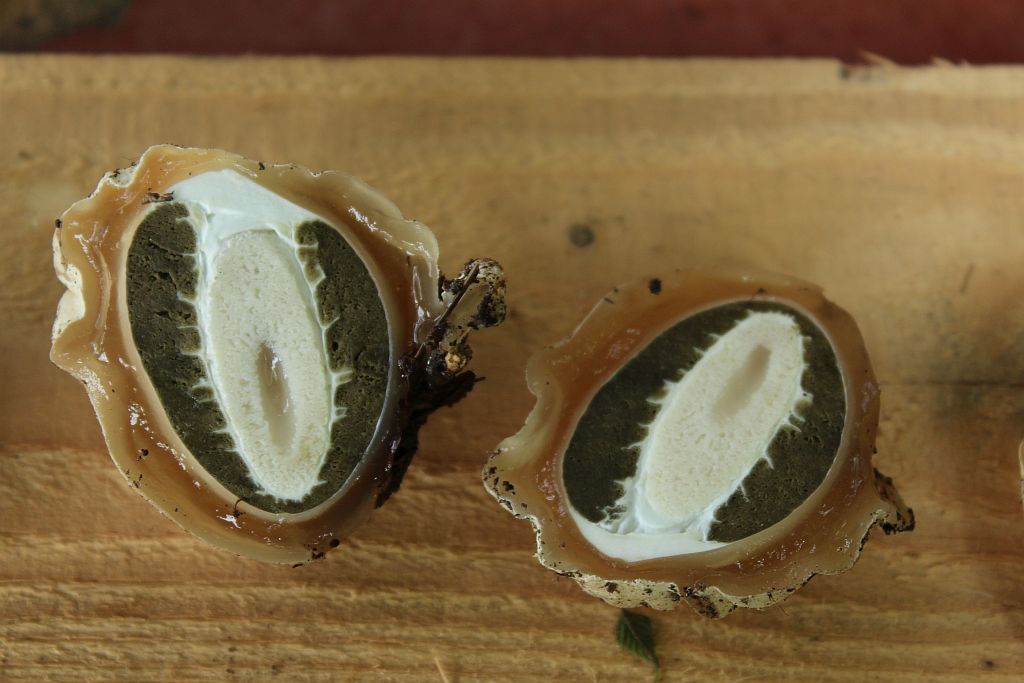 Phallus impudicus
Great for macro photography. 
This strange fungus is good for medical purposes - Venous thrombosis, the formation of a blood clot in a vein, is a common cause of death in breast cancer patients; patients with recurrent disease are typically maintained onanticoagulants for their lifetimes. A research study has suggested that extracts from P. impudicus can reduce the risk of this condition by reducing the incidence of plateletaggregation, and may have potential as a supportive preventative nutrition. It was used in medieval times as a cure for gout and as a love potion.
One of the medical recipes I know  - to put those eggs in a pot and douse with spirit or vodka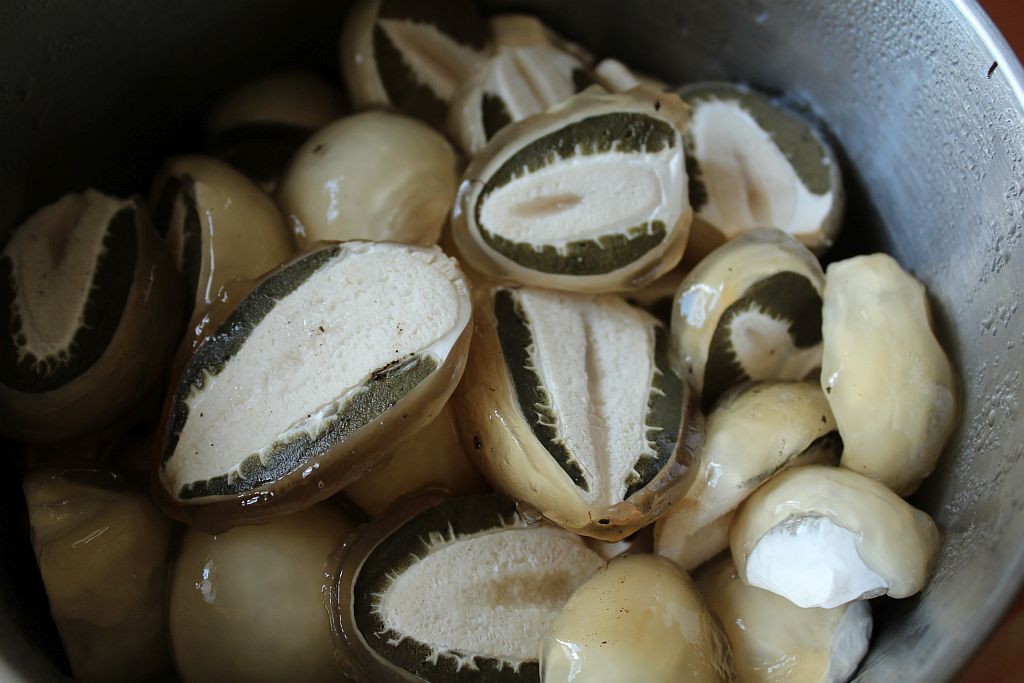 In the pot
Now douse some vodka over it and you have your home made medicine ready - you can use it as the gel or you can even drink it.
In Northern Montenegro, peasants rub Phallus impudicus on the necks of bulls before bull fighting contests in an attempt to make them stronger. They are also fed to young bulls as they are thought to be a potent aphrodisiac.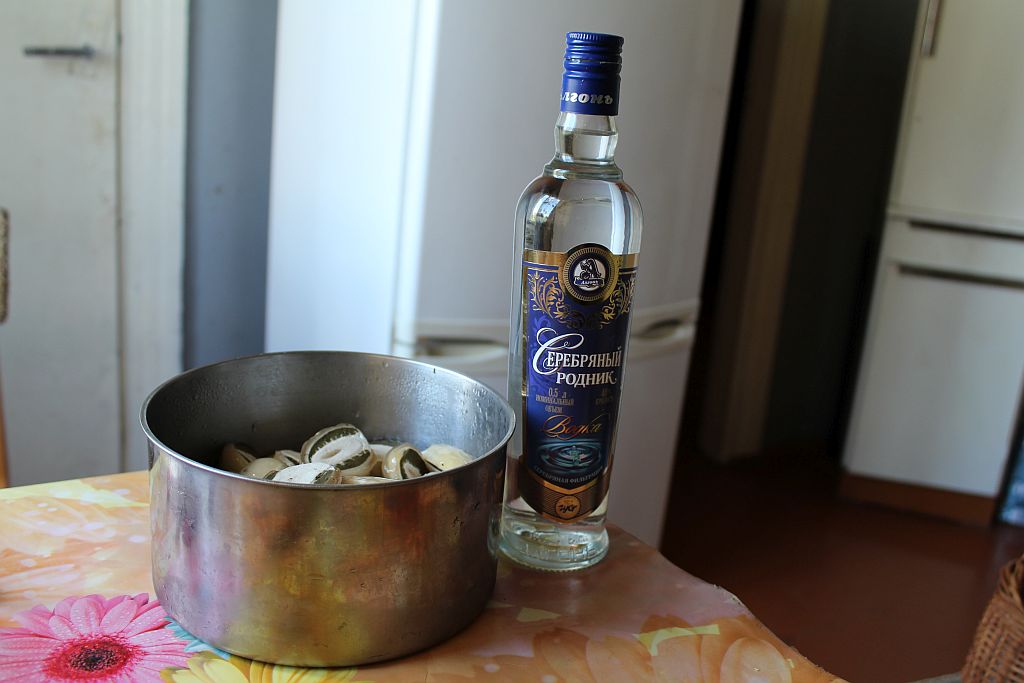 Phallus impudicus and Standard Russian Vodka
Stay healthy!