Kutaisi airport or David the Builder Kutaisi International airport is a major hub for entering (or leaving) Georgia for cheap. It's mainly served by low-cost airlines Wizzair and connects Kutaisi with Vilnius (Lithuania), Warsaw, Katowice (Poland), Budapest (Hungary) and some other airlines offering flight to - Kiev, Minsk, Moscow and I believe to Istanbul as well. 
Kutaisi airport, sometimes referred also as Kopitnari airport is actually not located in Kutaisi but in distance of some 20 km from Kutaisi, the best option to get to Kutaisi city from this airport is by taxi (such drive should cost some 20-30 lari / $9-$13/ EUR 8 - EUR 12) or you can catch a Batumi - Tbilisi marshrutka just opposite from the terminal on the highway, marshrukta should cost some 3-5 GEL to Kutaisi.
If you are planing to head either to Tbilisi or Batumi from Kutaisi airport - you can use Georgian bus services, price for Tbilisi ride, which is some 4 hours long will cost you some 20 Lari. Read: Georgian Bus - Great way to travel from Kutaisi to Batumi or Tbilisi
There are an ATM's inside Kutaisi airport terminal. 
As well you can buy a local Georgian SIM card (it's Beeline) inside the terminal building.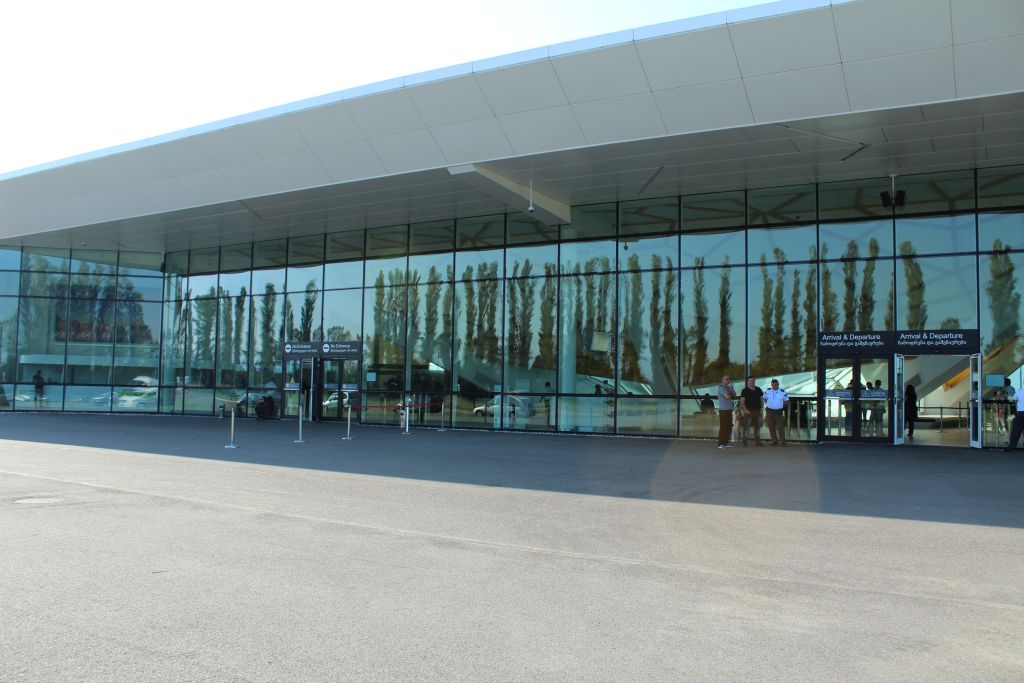 Kutaisi airport Terminal building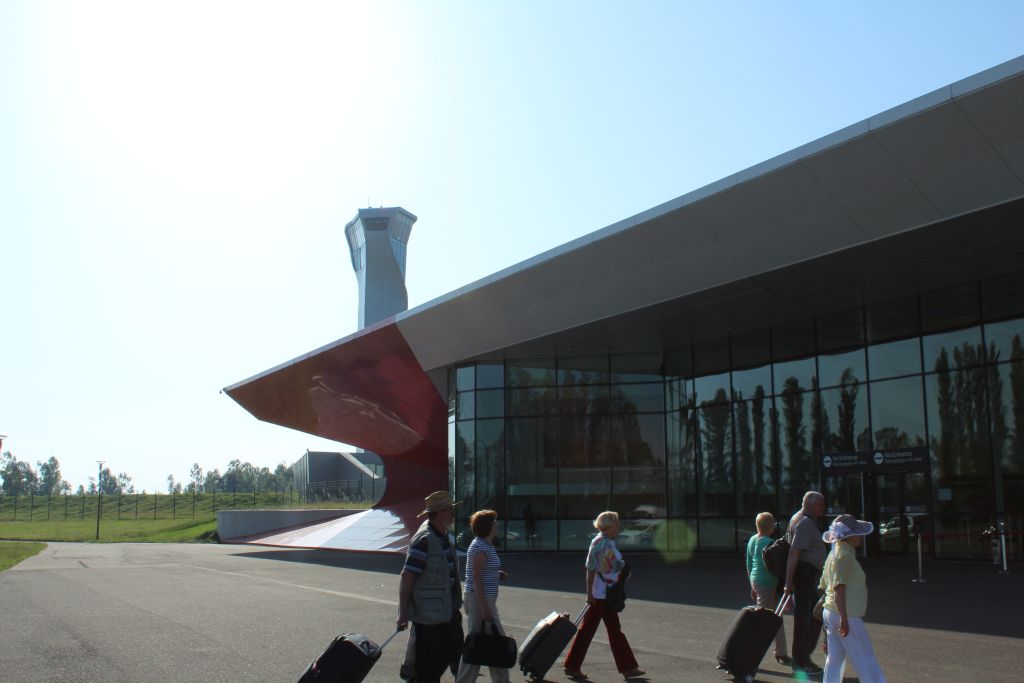 Passengers heading to terminal building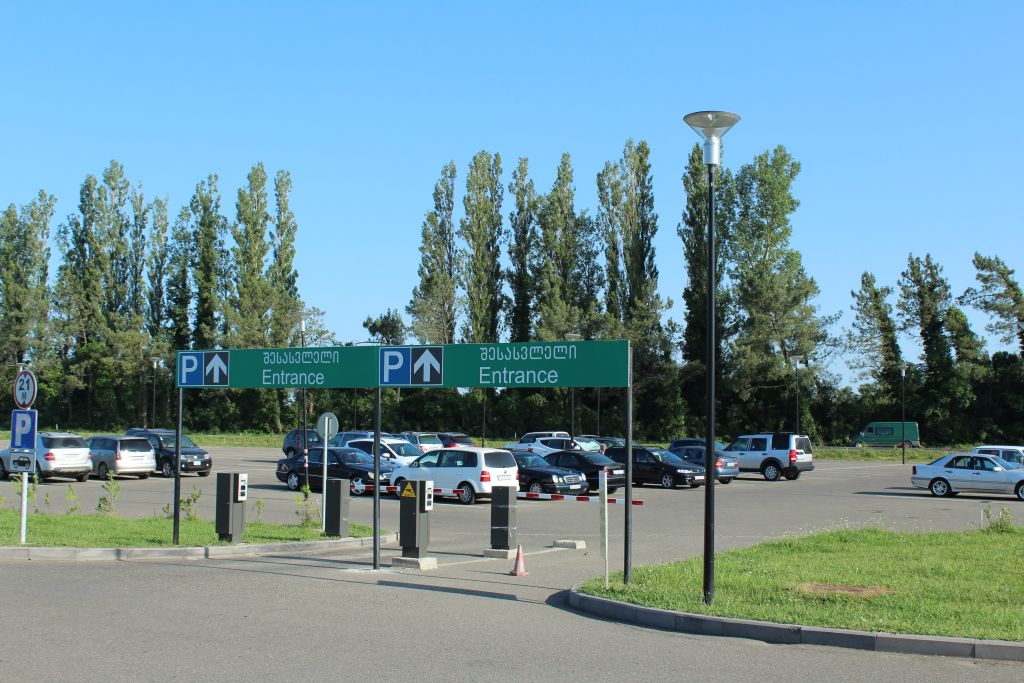 Parking lot at Kutaisi airport
I have used Kutaisi airport several times and had flight to Warsaw (and then JFK in United States) and Vilnius both routes served by Wizz Air.
Although Kutaisi might seem as cheap alternative I personally still prefer Tbilisi airport, well I'm living in Tbilisi, and I find those Tbilisi - Kutaisi transfers very exhausting. 
About David the Builder Kutaisi International Airport
Kutaisi Airport  also known as David the Builder Kutaisi International Airport is an airport located 14 km (8.7 mi) west of Kutaisi, the second largest city in Georgia and capital of the western region of Imereti. It is one of three international airports currently in operation in Georgia, along with Tbilisi International Airport serving the Georgian capital and Batumi International Airport near the Adjara Black Sea resort. The airport is operated by United Airports of Georgia, a state-owned company.
The airport was closed for renovation in November 2011. Its reopening ceremony was held on 27 September 2012. It was attended by President of Georgia Mikheil Saakashvili, Prime Minister of Hungary, Viktor Orbán and Wizz Air CEOJózsef Váradi.
For preparation works for the commissioning of the airport and training of staff, the French company Vinci Airports was contracted. Some construction work around the airport continues. There are one duty-free shop and two coffee shops operating at the airport. The airport is currently connected to scheduled public transportation to Kutaisi, Tbilisi and Batumi after each arrival.The airport terminal is located next to the main road between Kutaisi and Batumi, so it is possible to transfer to those cities also by marshrutkas
The priority of the Kutaisi airport is to attract low tariff airlines and create a special environment between airlines and airports. It will be equipped with the highest quality navigation and weather systems. A significant growth in the number of passenger has been noted soon after the reopening of the airport in 2012, mainly due to Wizz Air operations linkingKutaisi with Polish and Ukrainian airports. For 2013 the operator reported 187,939 passengers.