Kinchkha Waterfall is located in Georgia near the village of Kinchkha, some 300km away or 4h 30m drive from Tbilisi / or about 55km 1h20m drive from Kutaisi.
The waterfall is located in the river gorge of Okatse (Satsikvilo) at 843 meters above sea level.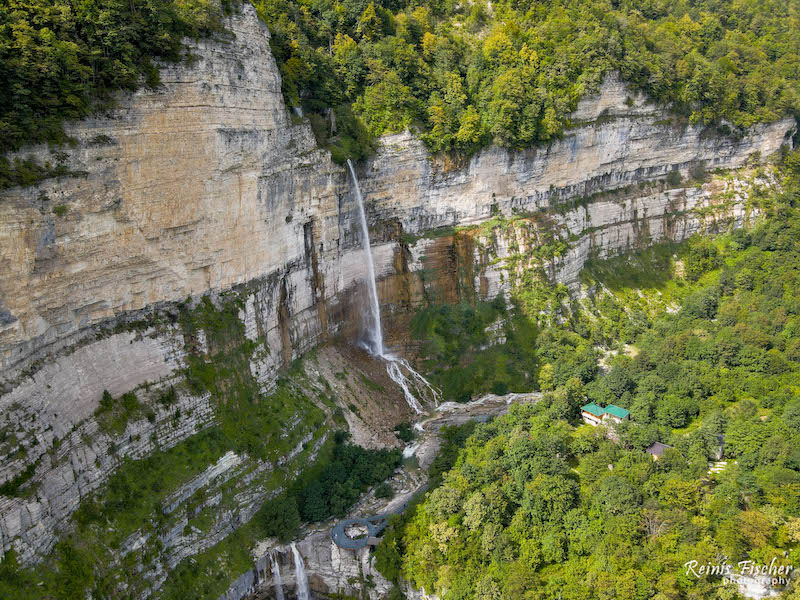 We first visited Kinchkha waterfall at the start of September 2021, despite I had heard about this magnificent place many many times before. 
The waterfall is clearly visible from the roadside, but if you want actually get down to it, there is a visitor's center and the entry price was about GEL 18 per adult (foreigners) in 2021
Kinchkha Waterfall has three steps in the chalkstone slopes: the upper step with 25m height drop, the main waterfall with 70 meter height drop and the third one with 20 meters high drop, which has an additional water supply from the small streams.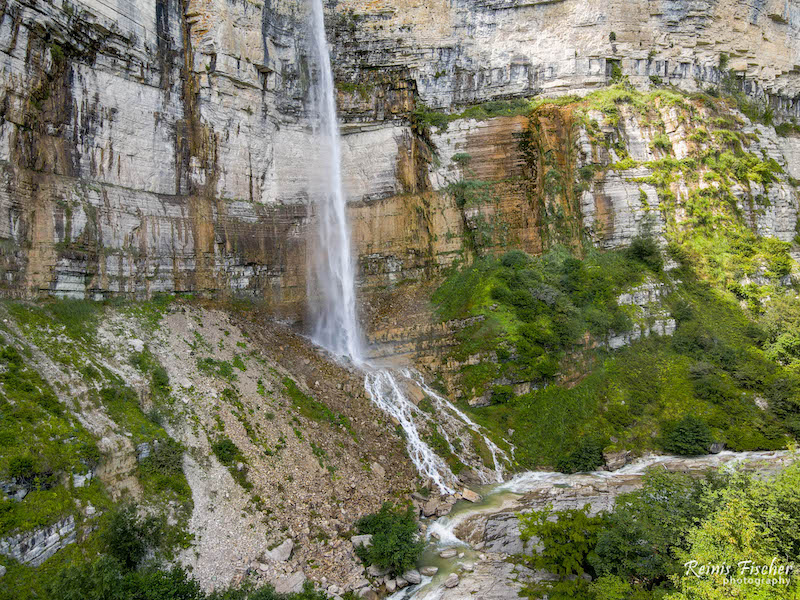 The main waterfall created huge siphons in a flatland. It is possible to visit Kinchka waterfall and nearby Lomina waterfall by marked trails, however typical tourist infrastructure is not arranged.