Ērģeme castle is located in the parish of Ērģeme, Valka county, some 170 km north from the capital of Riga.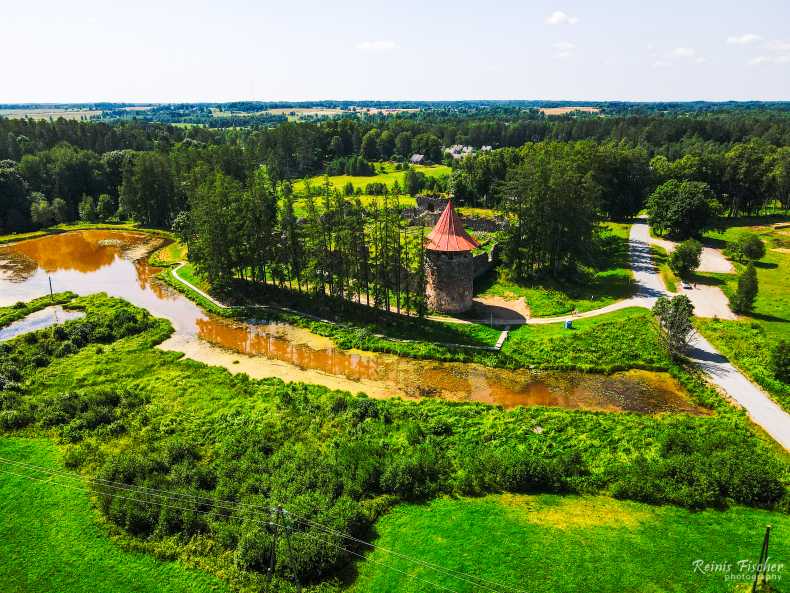 Ērģeme castle served as a powerful fortress for the protection of the Livonian Holy Order eastern border and as a castle-front for the Cēsis castle of the Livonian Holy Order master. The castle was mentioned in 1422 but it was built already around year 1320 under the ordinance of the Order master Gerhard von Jocke. Masters used castle as a storehouse, point of support and shelter for the night. Planning of the castle is clearly legible. Nowadays still quite impressive castle ruins with the round corner tower in the height of five stories can be viewed.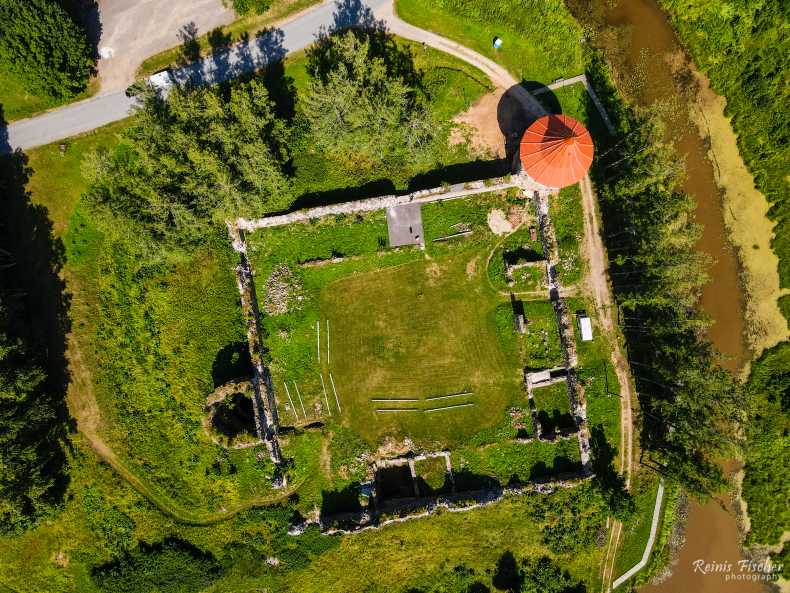 Outside stone wall of the castle forms a regular quadrangle (it is so-called convent type castle) with two big fortification towers. Moats filled with water were around the castle. Drawbridge united the castle-front with the central part. Castle of Ērģeme was in the district of the master of Holy Order, ancillary castle of the Komturei of Cēsis. In 15th century castle was significantly rebuilt. In 1575 Ērģeme was conquered by the Livonian duke Magnuss who sold the castle to Polish in 1578. In 1621 Swedish king Gustav Adolph occupied the castle and in 1625 it was loaned to the major-general de la Barre whose family owned the castle till 1795. In 1658 again castle was conquered by Polish. In 1670 fire started in the castle of Ērģeme and there are no data that afterwards castle was inhabited.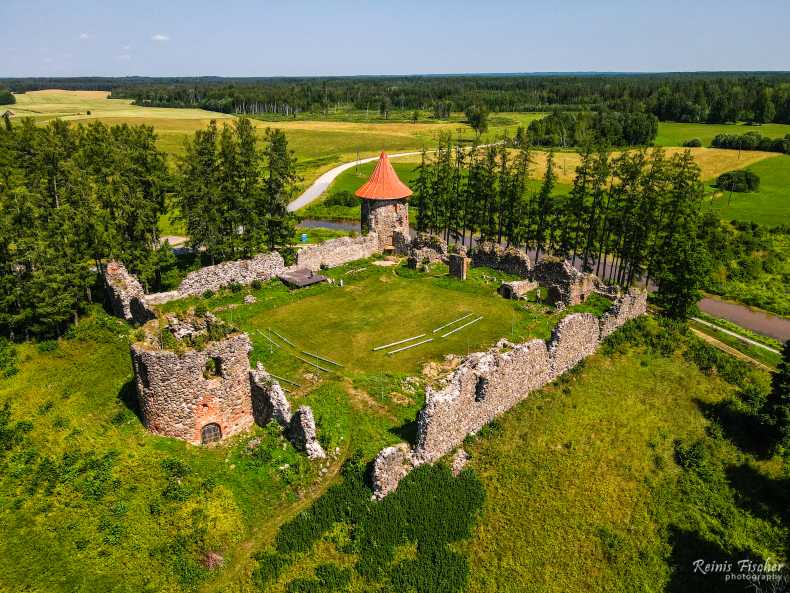 In the 5th of July 1702 during the Livonian war castle was blown up. Up to the 1853 castle was used as a grain storehouse of the parish. In 1986 castle ruins were conserved but works were not finalized, therefore castle ruins gradually are perishing. During the summer period cultural events take place in the open-air stage of the castle ruins.