On our second day on Catalonian trip, we left Girona and headed to Roses (Girona municipality) and after a short 5 minute stay at Roses we headed to Cadaques (Girona municipality).
I decided to stick with motto: one picture can say more than 1000 words, and here you have - 30 pictures I took during our trip Roses, Girona - Cadaques, Girona.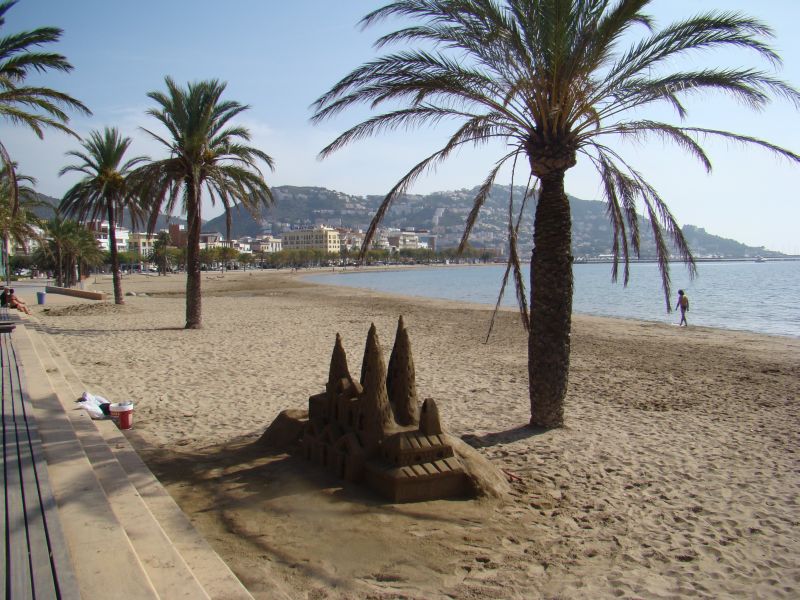 Beach at Roses, Girona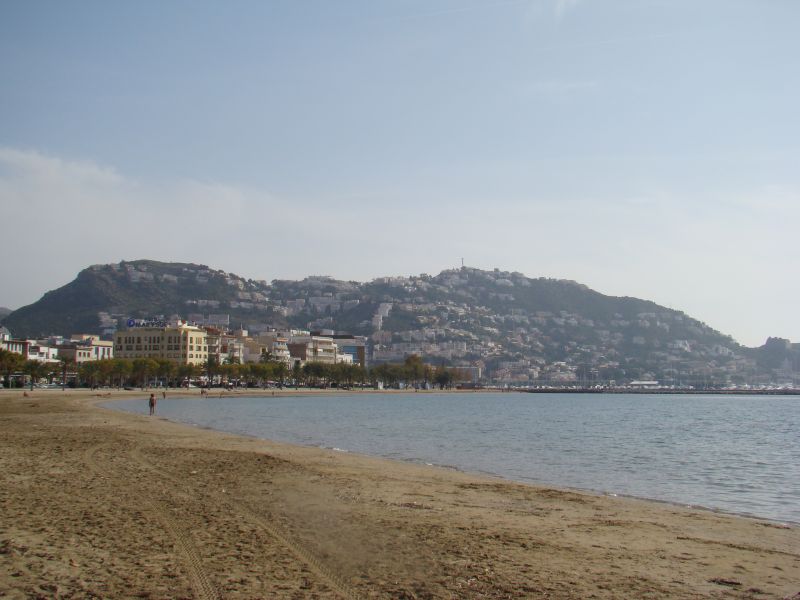 Roses, Girona
Literraly after 5 minutes here at Roses beach we decided - there is no need to dig deeper in this beautiful Spanish/Catalonian seaside town, and we turned our car around to head to Cadaques. I guess it's all about spontaneity. Sorry Roses in Girona - I will come back some other day.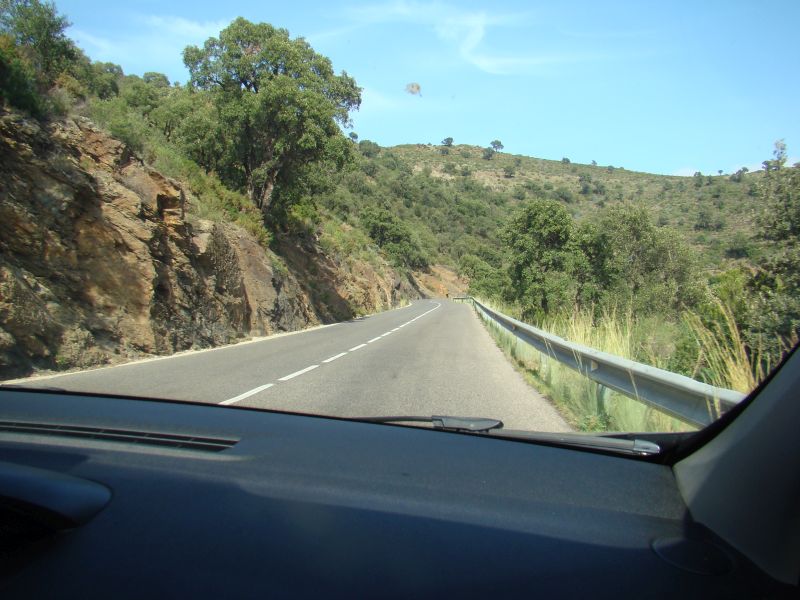 On the road to Cadaques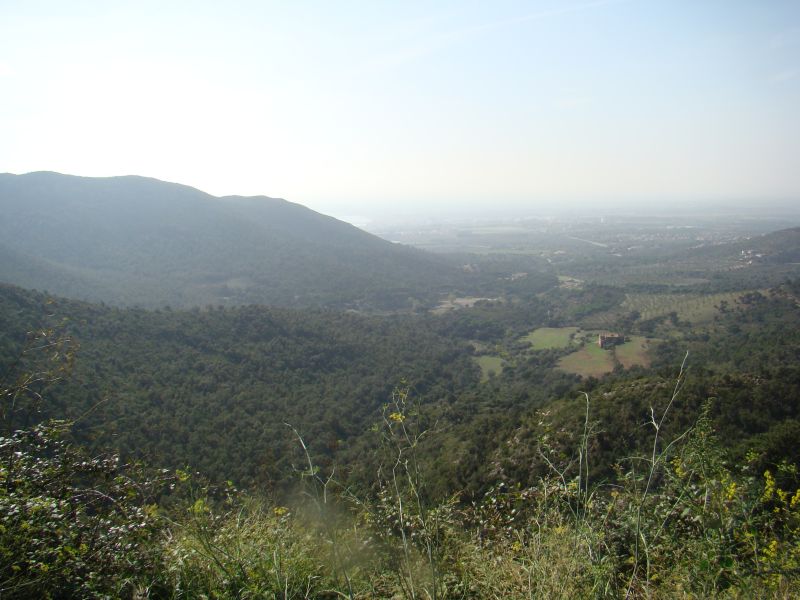 Scenic views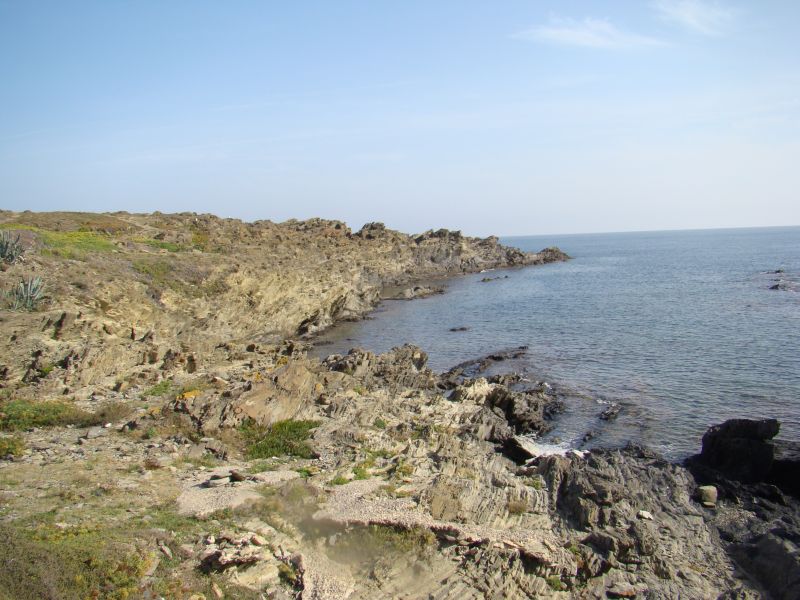 Rocks at Cadaques
Turns out - somewhere near these rocks were Salvador Dali house museum - well, it was hard to find it among those rocks...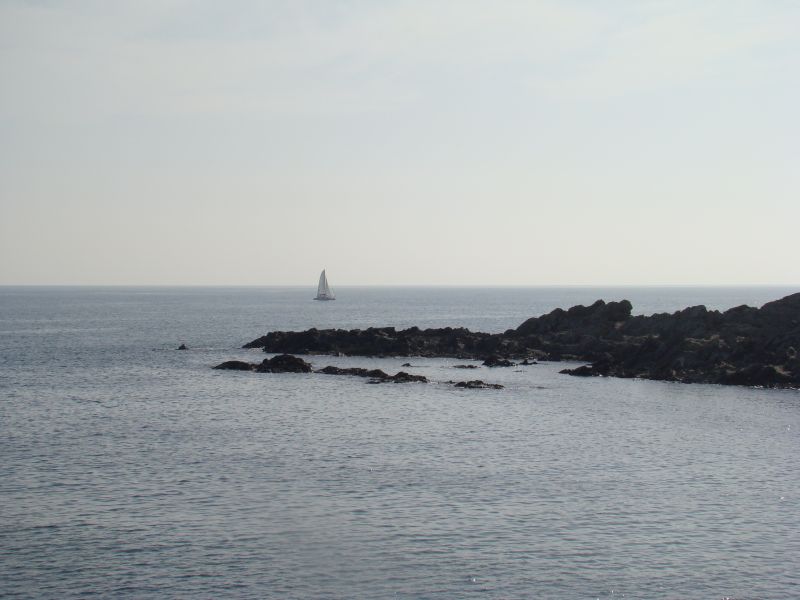 Cadaques bay
Instead of Salvador Dali house museum we got nice seaside views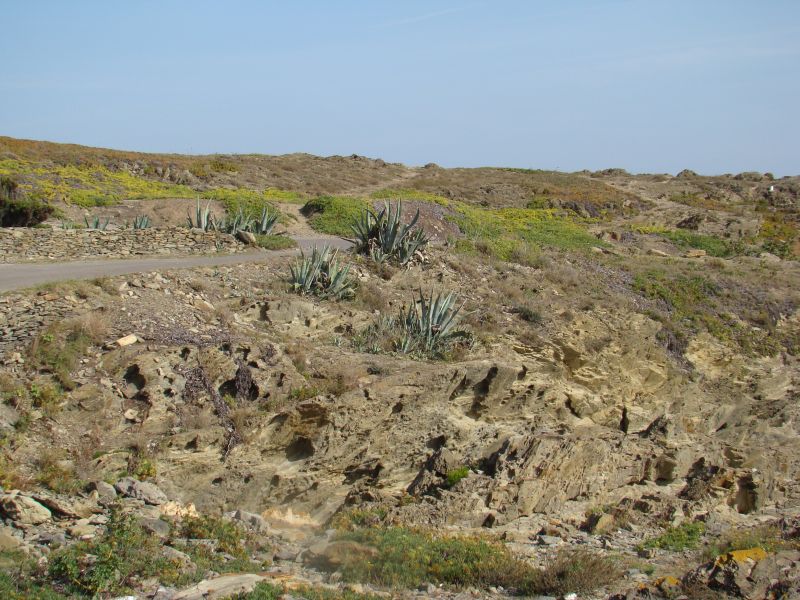 Cactuses on cliffs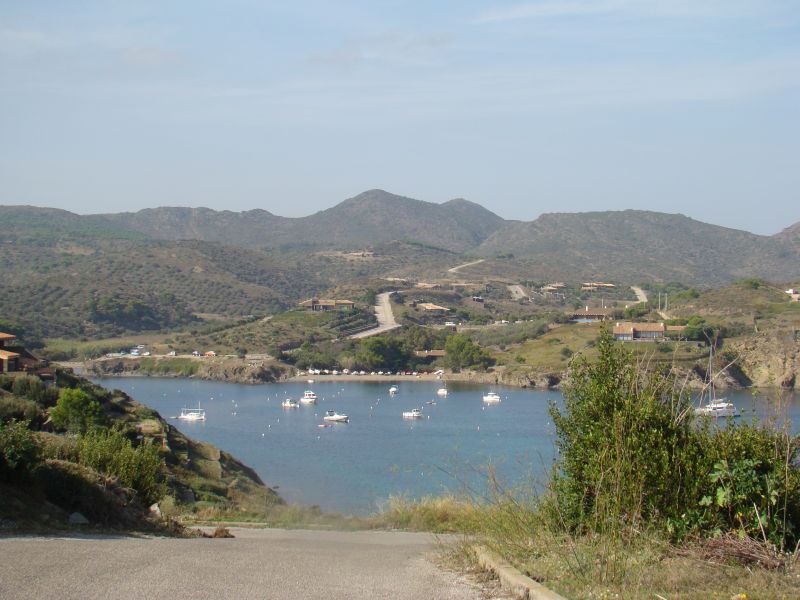 Cadaques bay with boats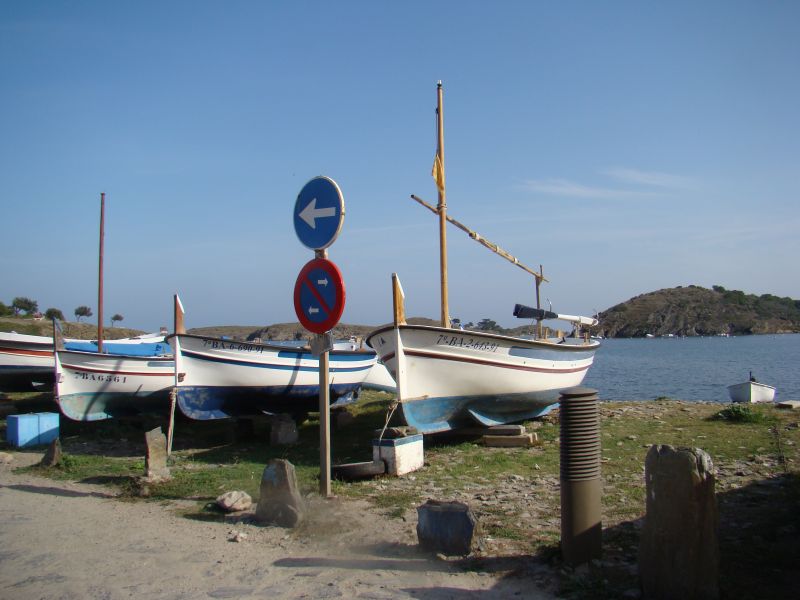 Boats at Cadaques bay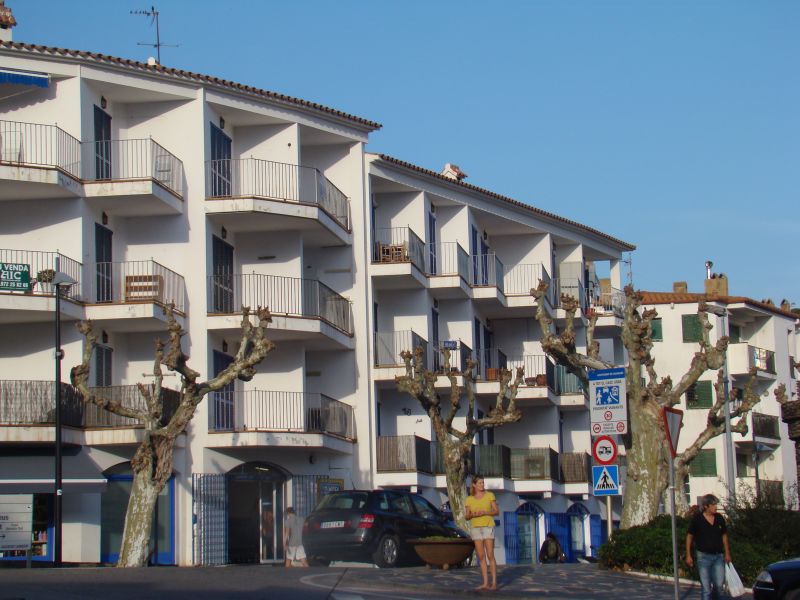 Streets of Cadaques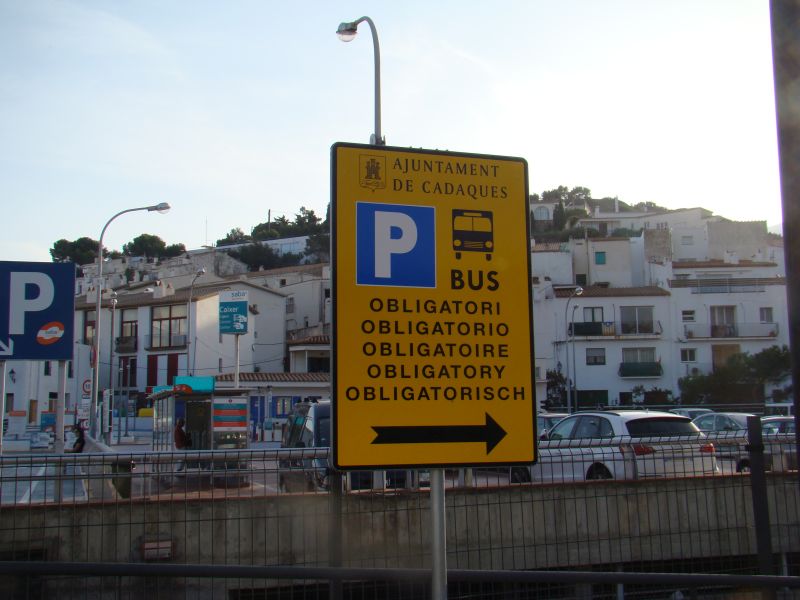 Multilingual Road sign at Cadaques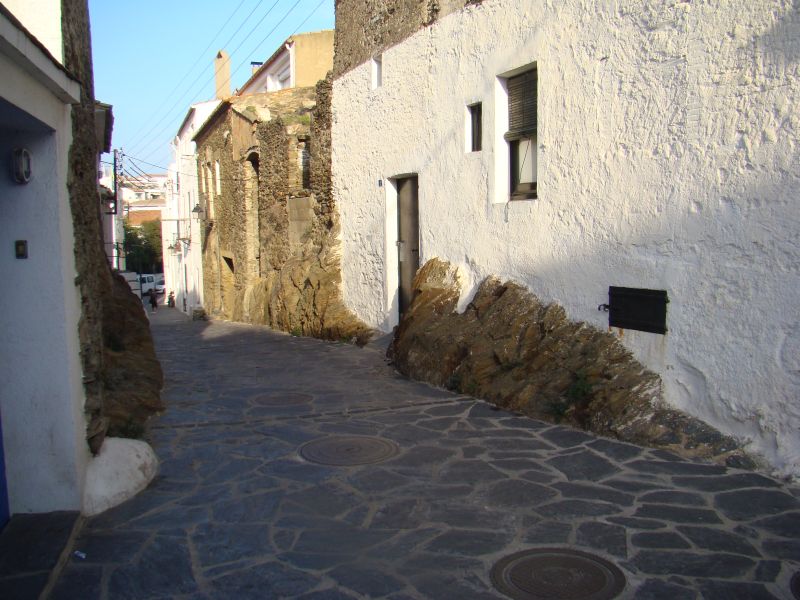 Cadaques Town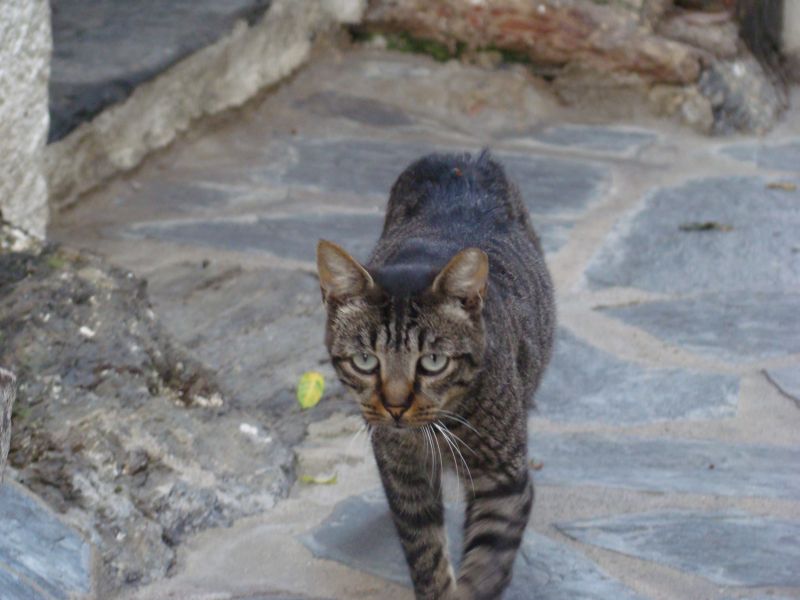 Spanish cat
One of the things I like to photograph while abroad - cats. Doesn't this kitty looks like real Spaniard? Or perhaps Catalonian?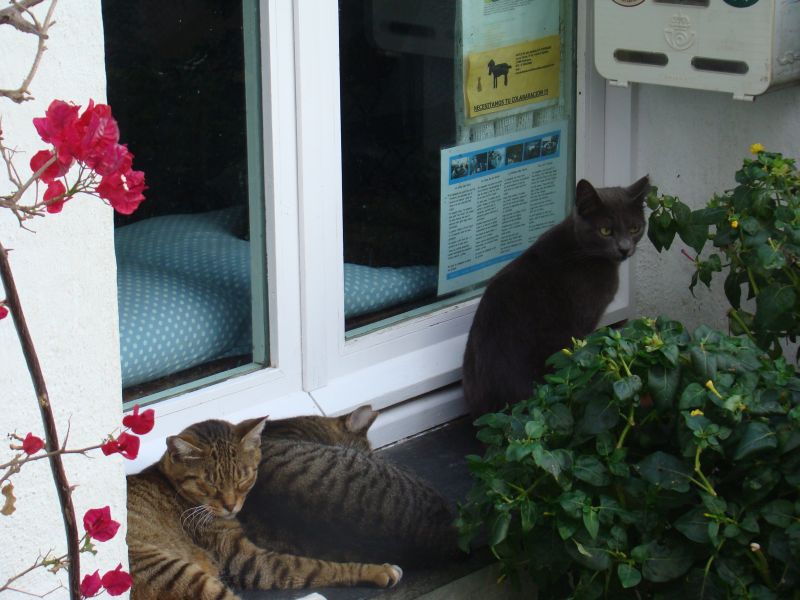 Spanish cats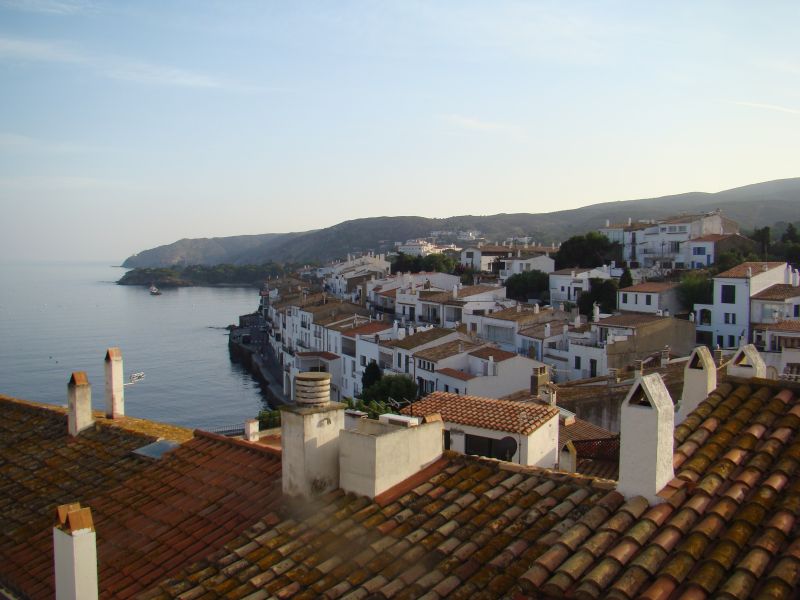 View from Cadaques cathedral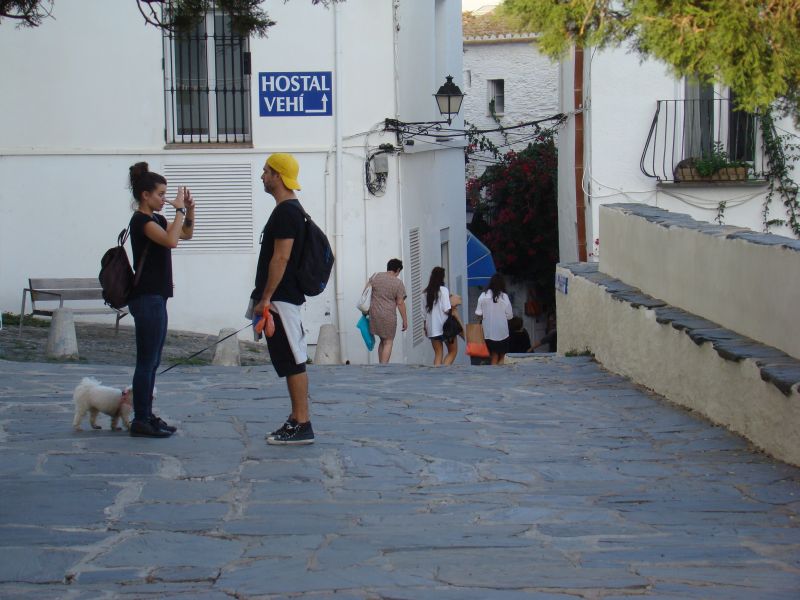 People on streets of Cadaques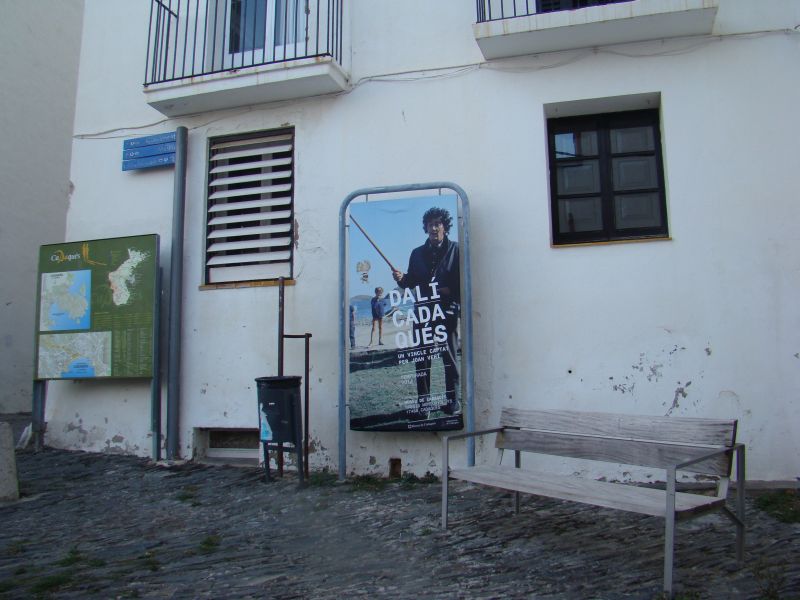 Salvador Dali billboard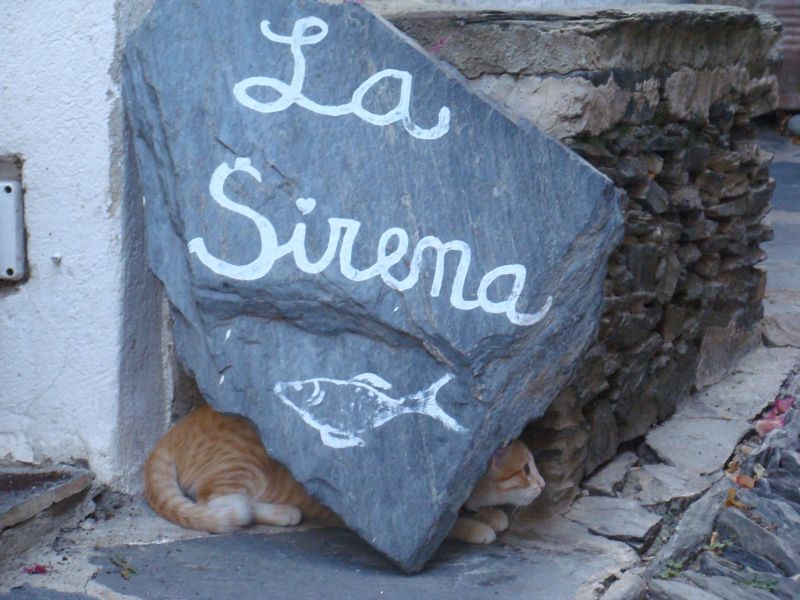 Another cat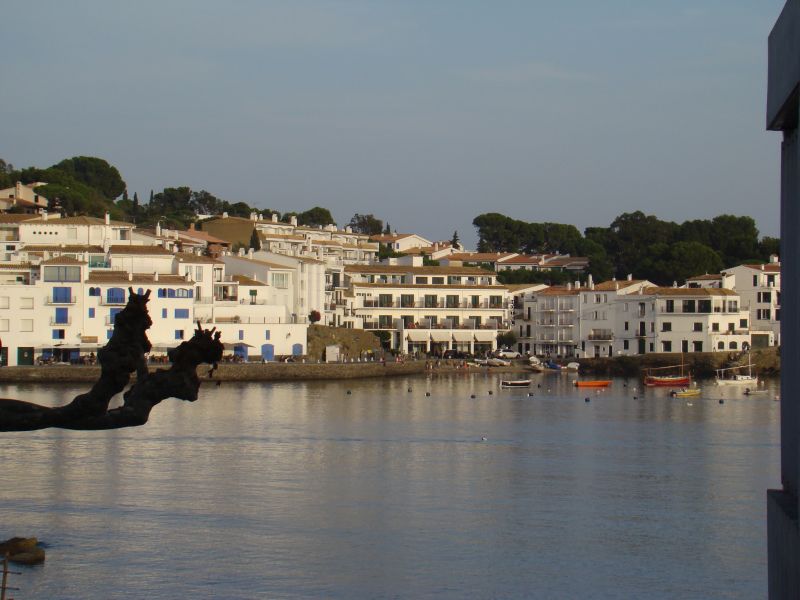 Cadaques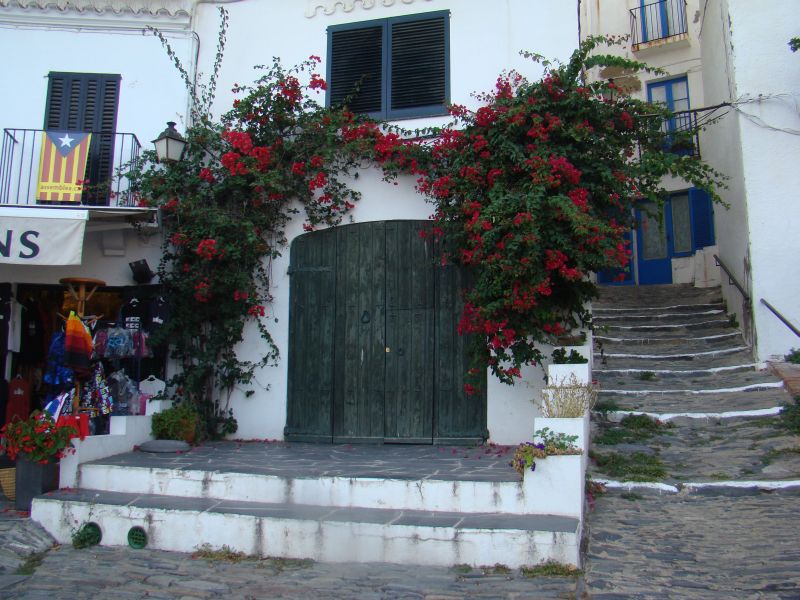 Beautiful house decorations at Cadaques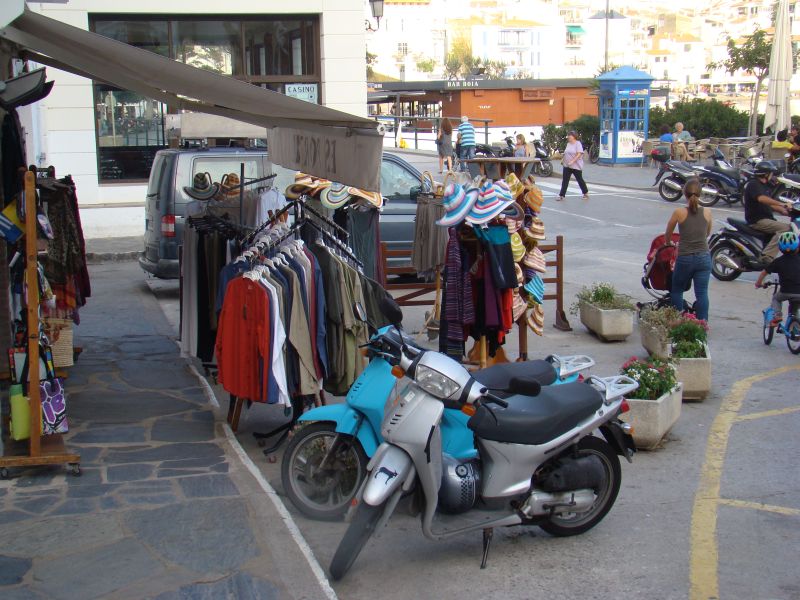 Arts and Crafts at Cadaques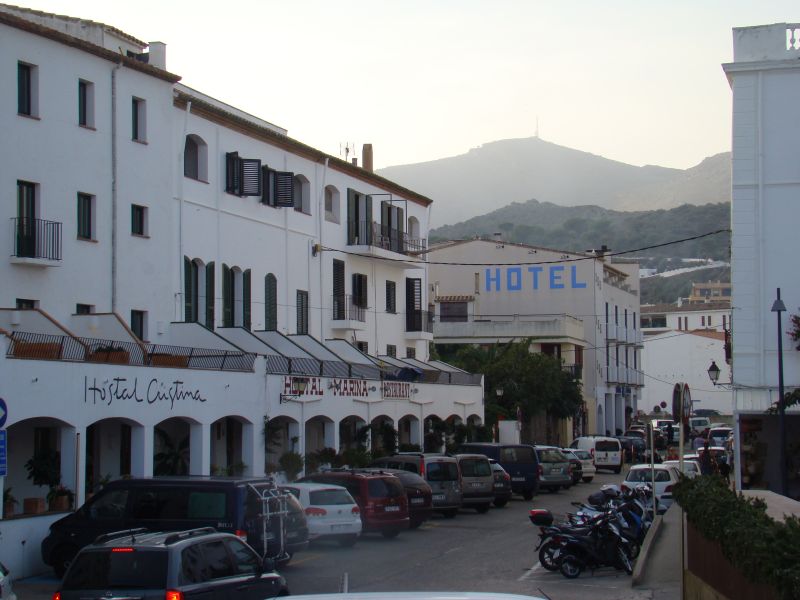 Streets of Cadaques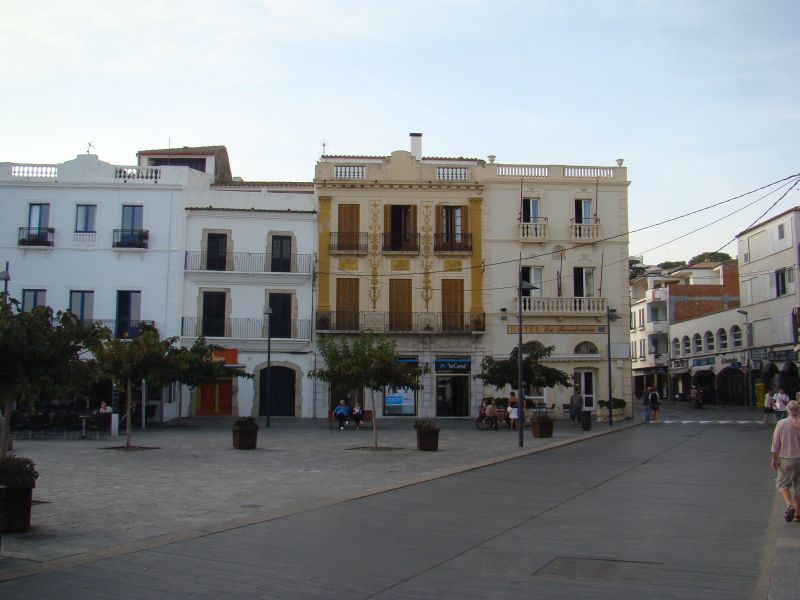 Streets of Cadaques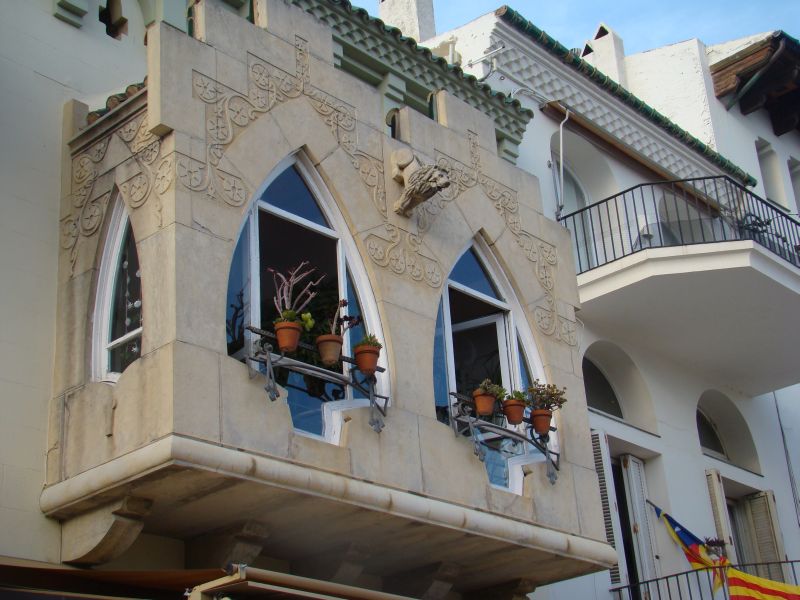 Balcony at Cadaques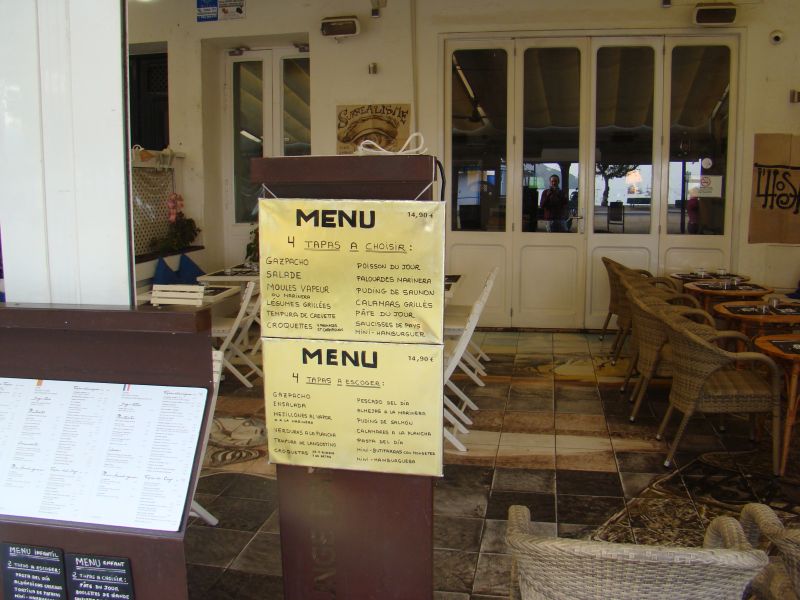 Restaurant at Cadaques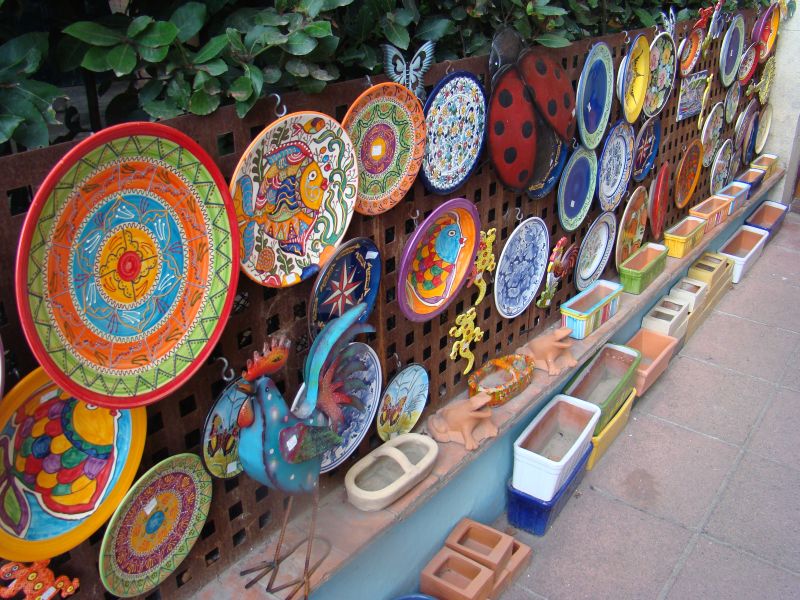 Ceramics at Cadaques
Bought an ashtray here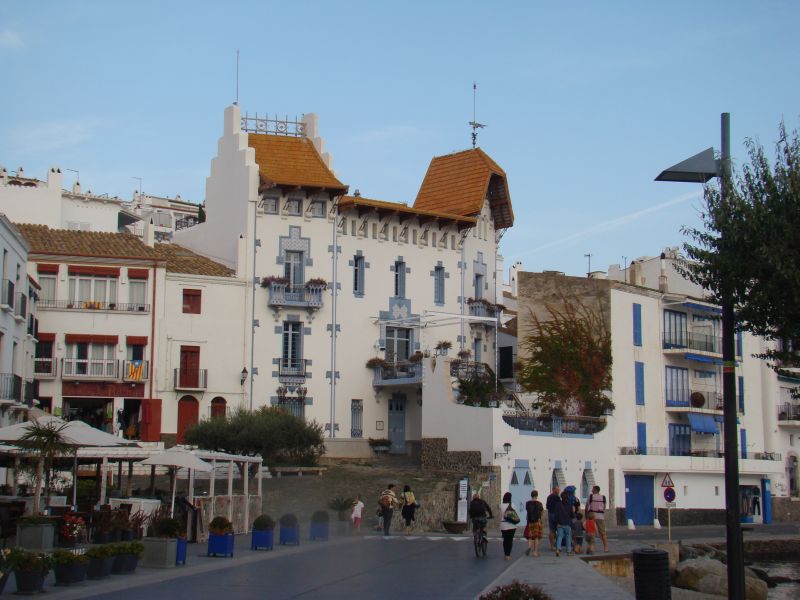 Architecture of Cadaques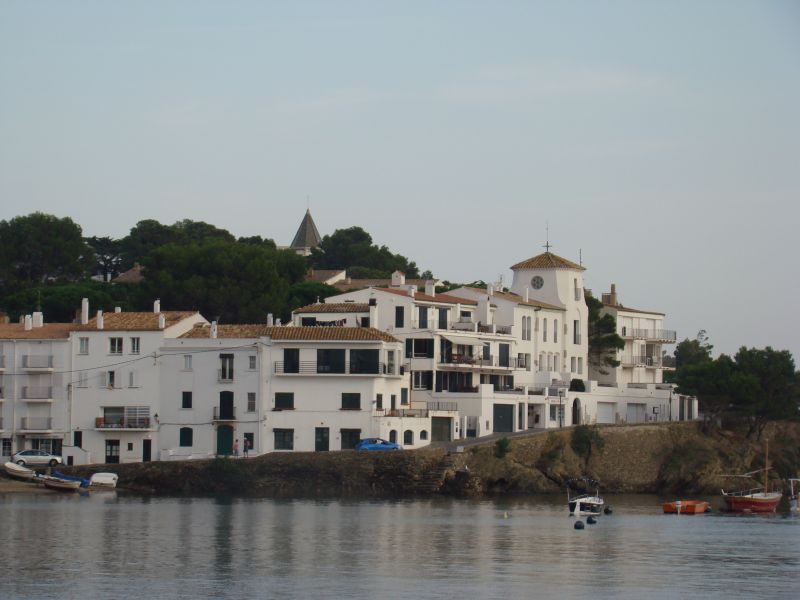 More seaside views to Cadaques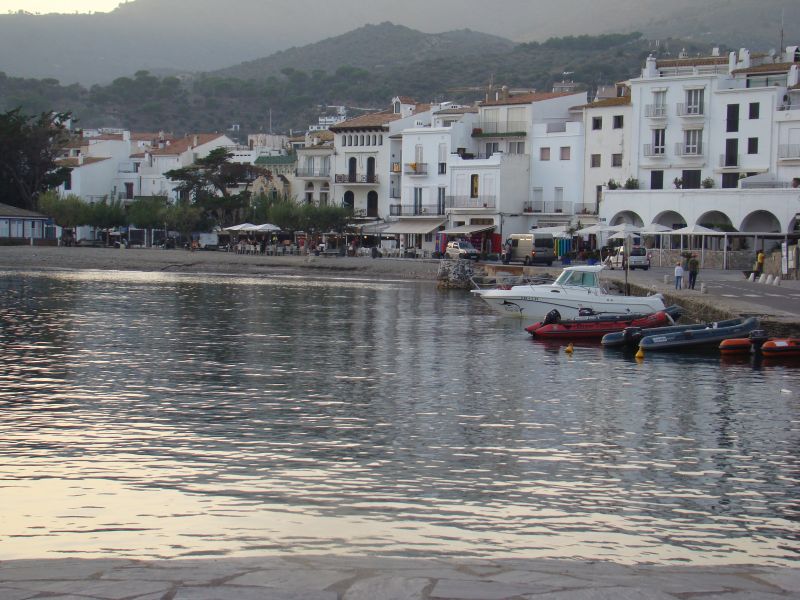 Almost postcard of Cadaques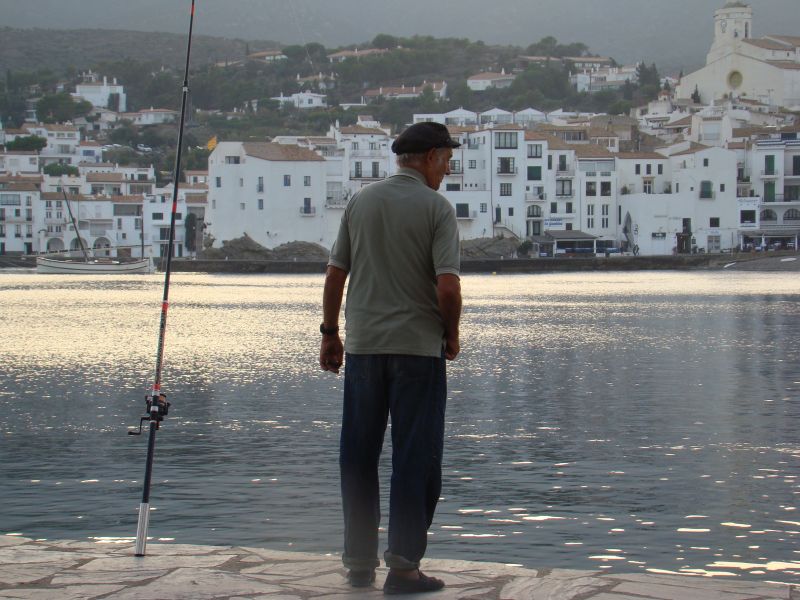 Fisherman with cigar
At Cadaques we stayed overnight - and I must admit - Cadaques is really charming town - were I would like to return.
Now is's time to open Wikipedia and learn more about those charming towns of Roses and Cadaques.
About Roses, Girona
Roses is a municipality in the comarca of the Alt Empordà, located on the Costa Brava, in Catalonia, Spain. It is situated on the coast at the northern end of the Gulf of Roses, and is an important fishing port and tourist centre. The C-260 road links the town with Figueres.
 http://en.wikipedia.org/wiki/Roses,_Girona
About Cadaques
Cadaqués  is a town in the Alt Empordà comarca, in the province of Girona, Catalonia, Spain. It is on a bay in the middle of the Cap de Creus peninsula, near Cap de Creus cape, on the Costa Brava of the Mediterranean.
It is only a two-and-a-quarter hour drive from Barcelona, and thus it is very accessible and not only attracts tourists but people who want a second home for weekends and summers.
In 2002, Cadaqués had an official population of 2,612, but up to ten times as many people can live in the town during the peak of the summer tourism season. Cadaqués has a special place in art history. Commanding charcoals, by local artist Meifrén, of the 19th century Cadaqués beleaguered by a winter tramontane, can be seen at the Cadaqués museum.
Fren was the first modern artist to live in Cadaqués and gave the town many of his works and a marble top table on which he sketched many of its turn-of-the-century fishermen.
Salvador Dalí often visited Cadaqués in his childhood, and later kept a home in Port Lligat, a small village on a bay next to the town. A summer holiday here in 1916, spent with the family of Ramon Pichot is seen as especially important to Dalí's artistic career.
Other notable artists, including Pablo Picasso, Joan Miró, Marcel Duchamp, Richard Hamilton, Albert Ràfols-Casamada, Antoni Pitxot, Henri-François Rey, Melina Mercouri and Maurice Boitel also spent time here.
Cadaqués is mentioned in the story "Tramontana" by Gabriel García Márquez. The interesting submarine life of this sleepy fishing village was studied for several years by phycologist Françoise Ardré, long before Cadaqués was discovered and transformed into a tourism destination. On Mondays there is a travelling market in Cadaqués, located near the parking lot. This market has a wide variety of products.