When we left a charming hotel in Begur, we straight headed to a little and charming medieval town of Peratallada, which is located some 22 km east of Girona, and some 15 km west of Begur.
Here are 22 pictures I made at this lovely town: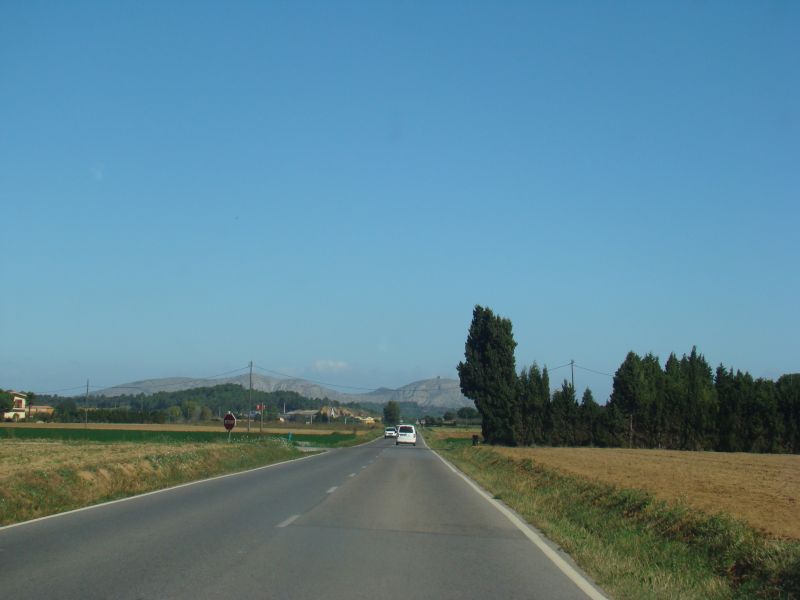 Road to Peratallada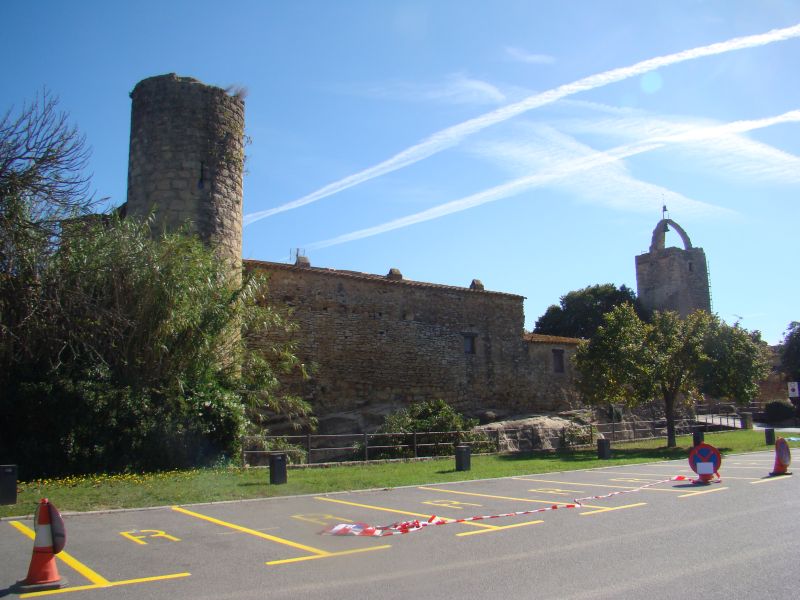 Peratallada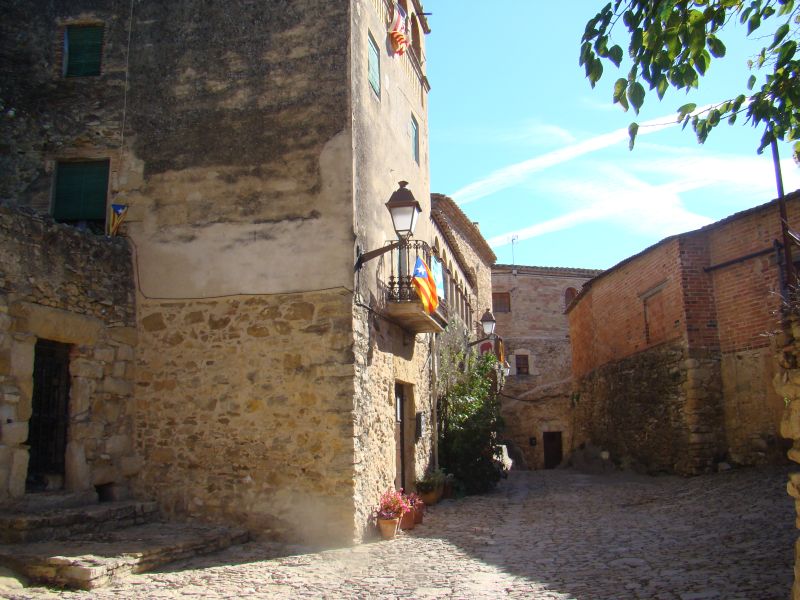 Medieval streets of Peratallada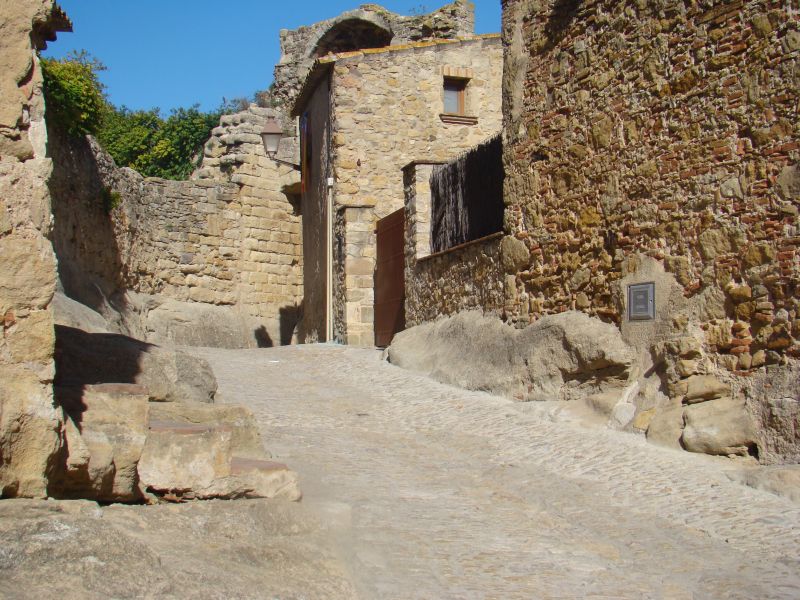 Medieval streets of Peratallada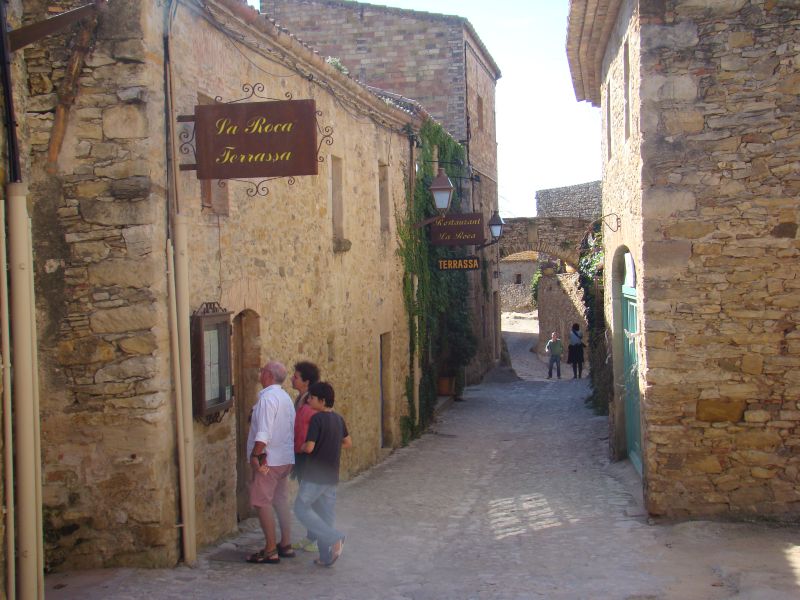 Medieval streets of Peratallada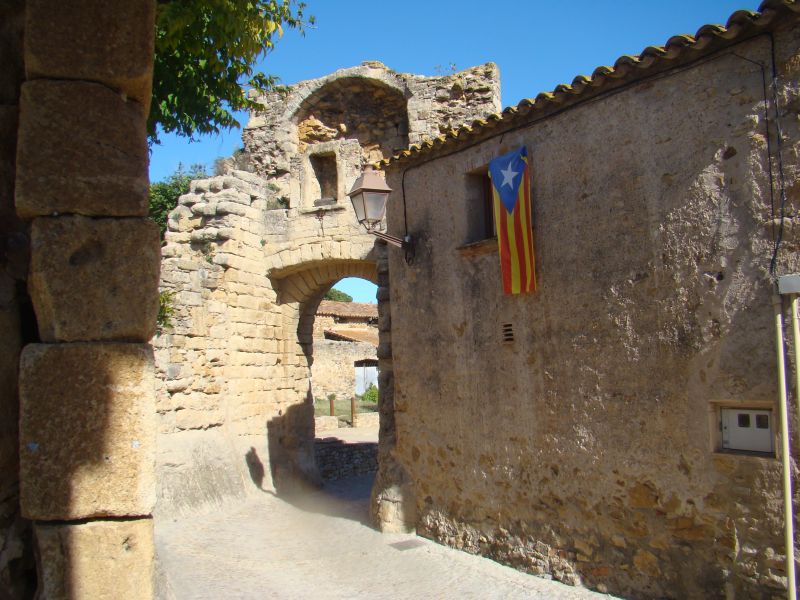 Catalan flag on streets of  Peratallada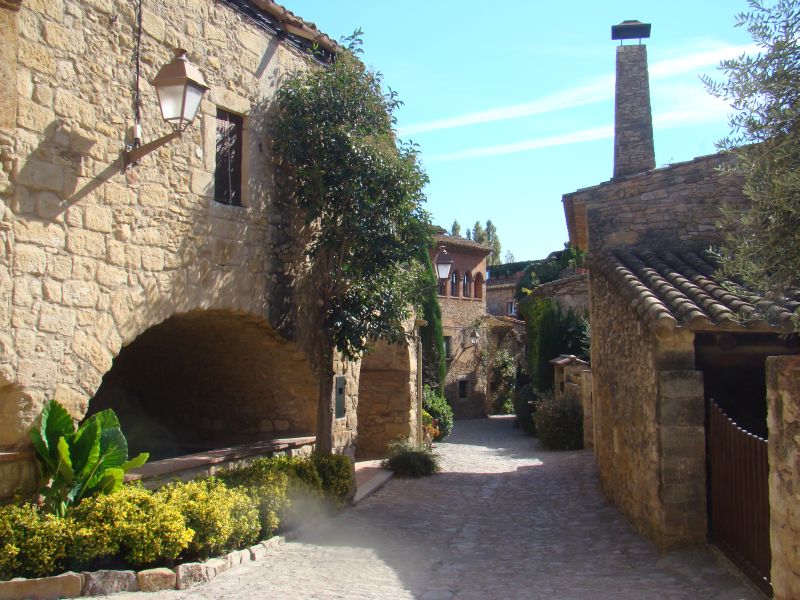 Peratallada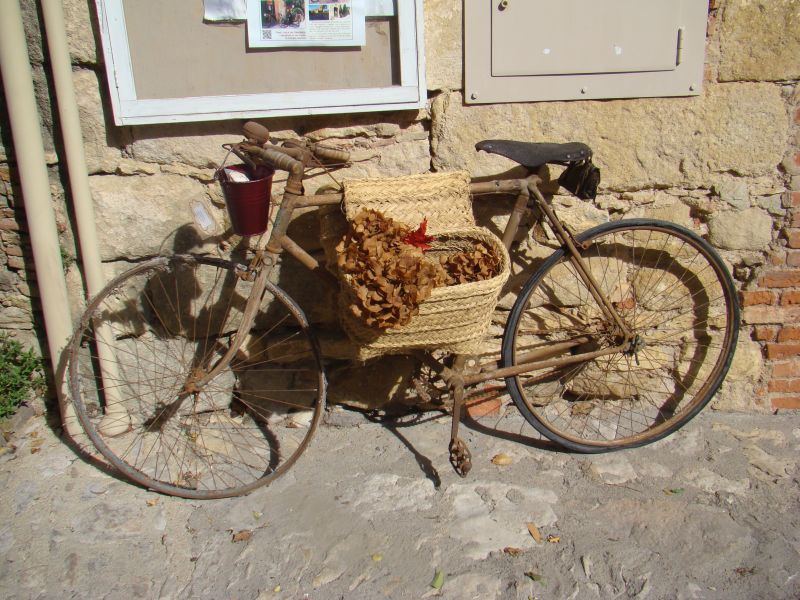 Bicycle on streets of Peratallada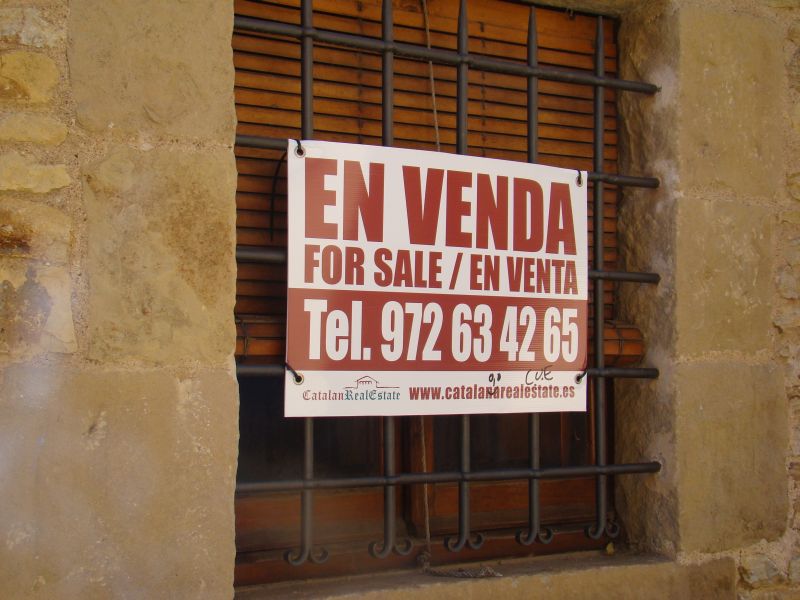 Property for sale on Peratallada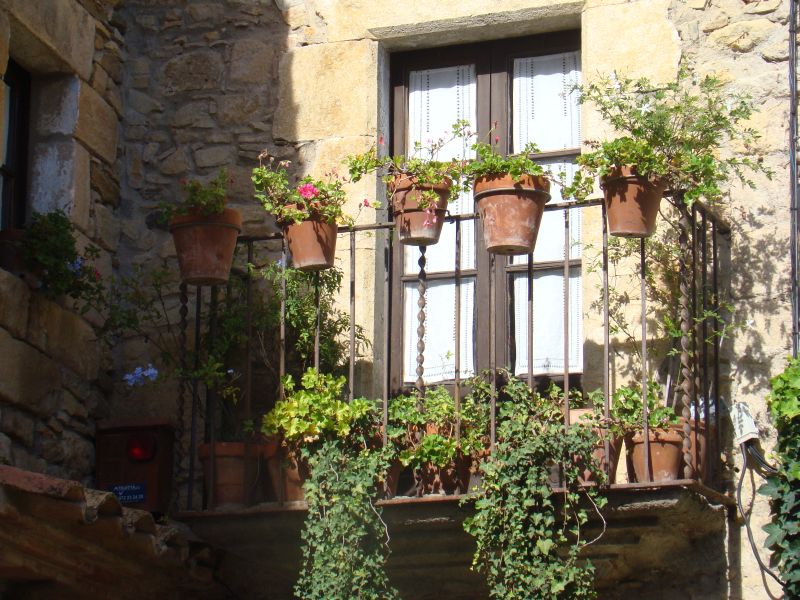 Peratallada streets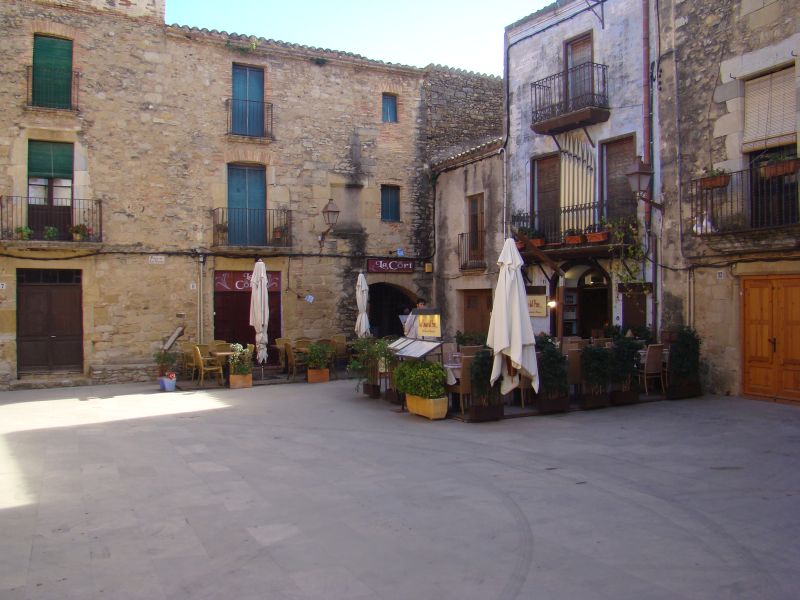 Peratallada Town square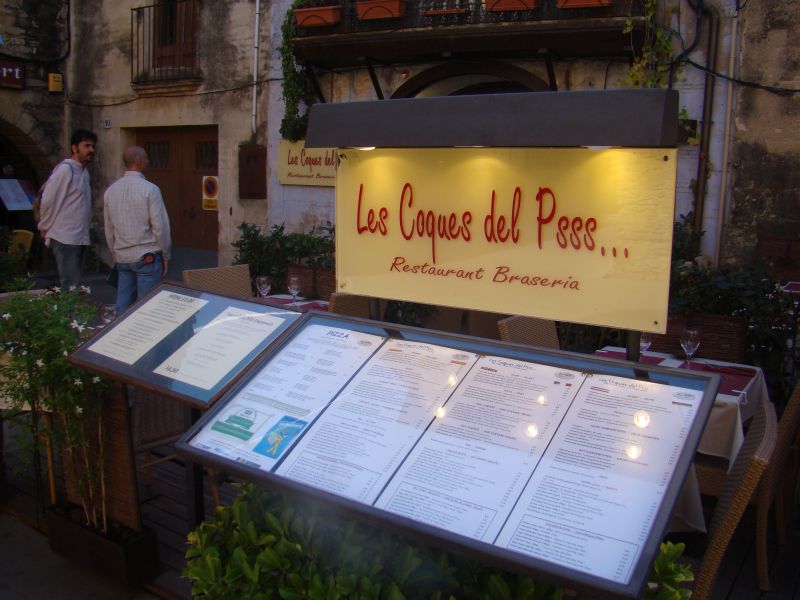 Restaurant at Peratallada Town square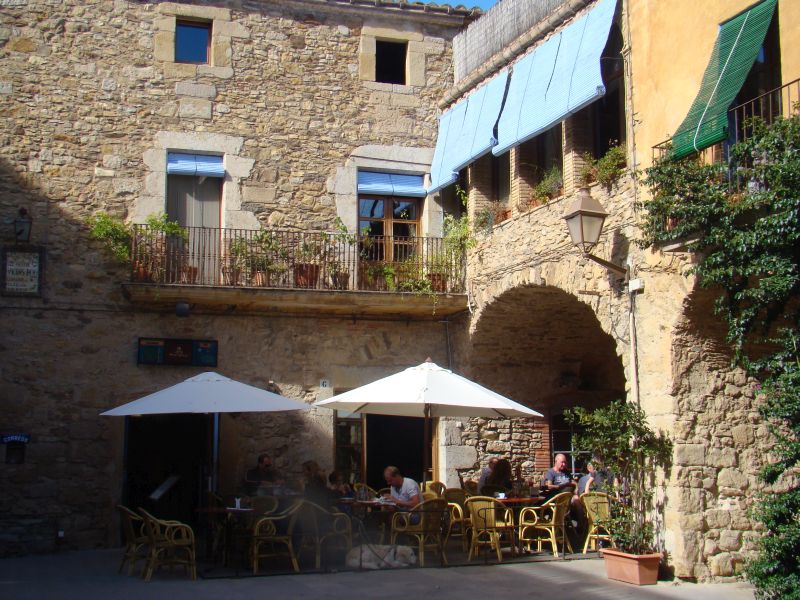 Restaurant at Peratallada Town square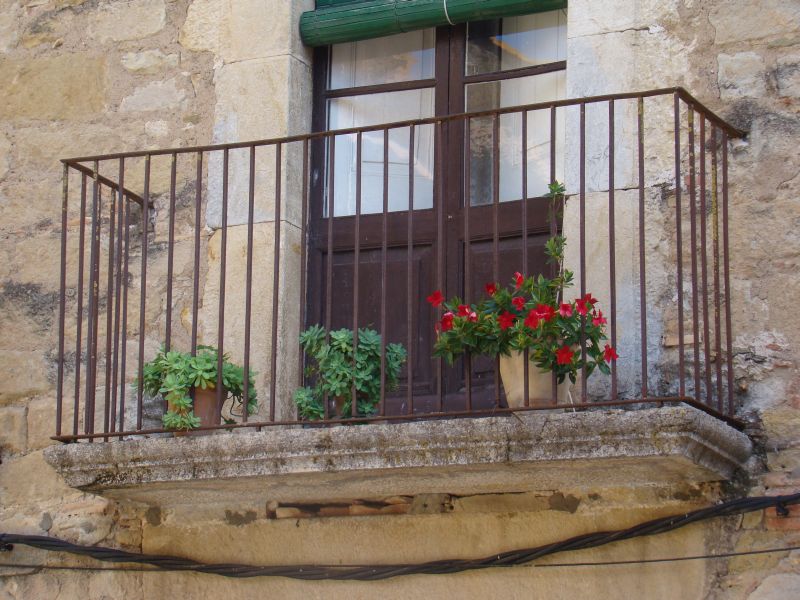 Balconies at  Peratallada Town square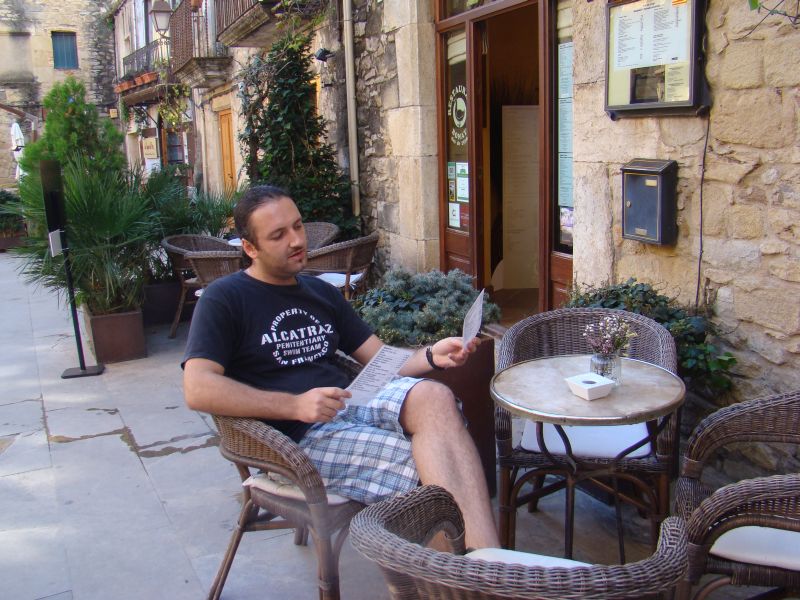 Waiting for coffee con Leche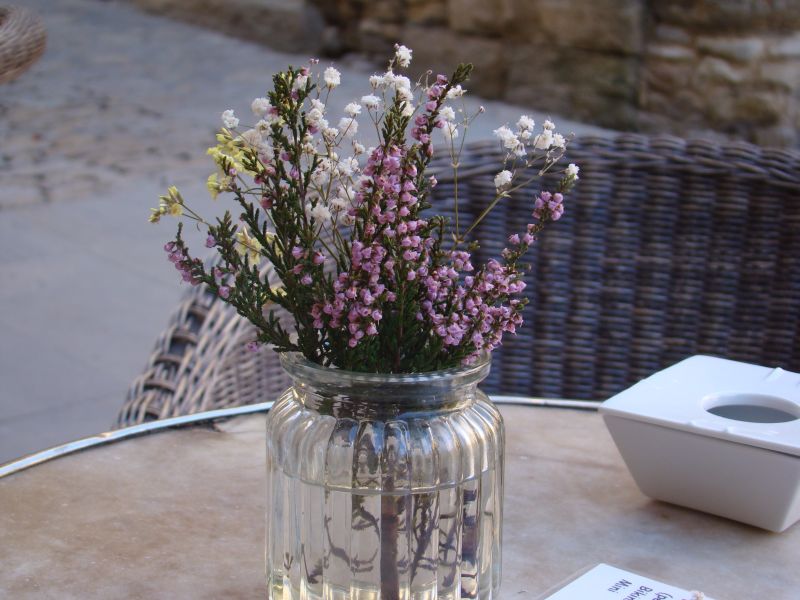 Lavender on table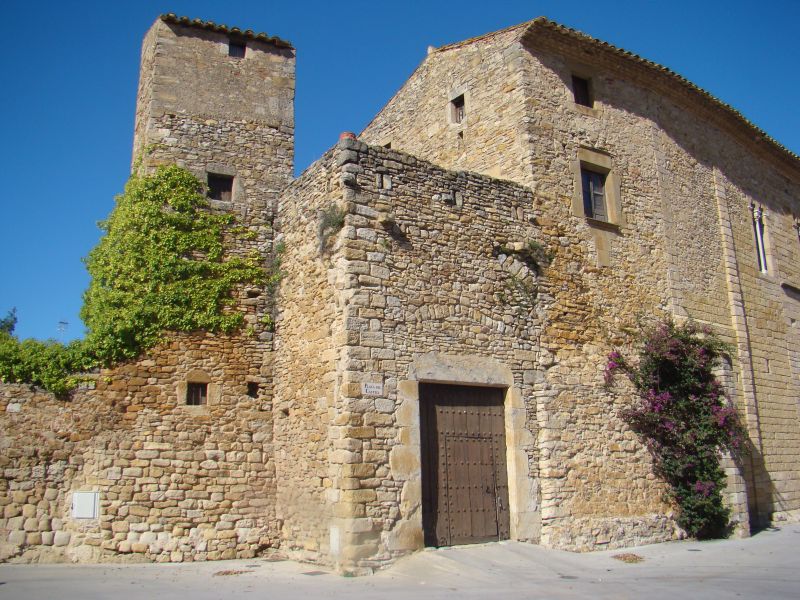 Peratallada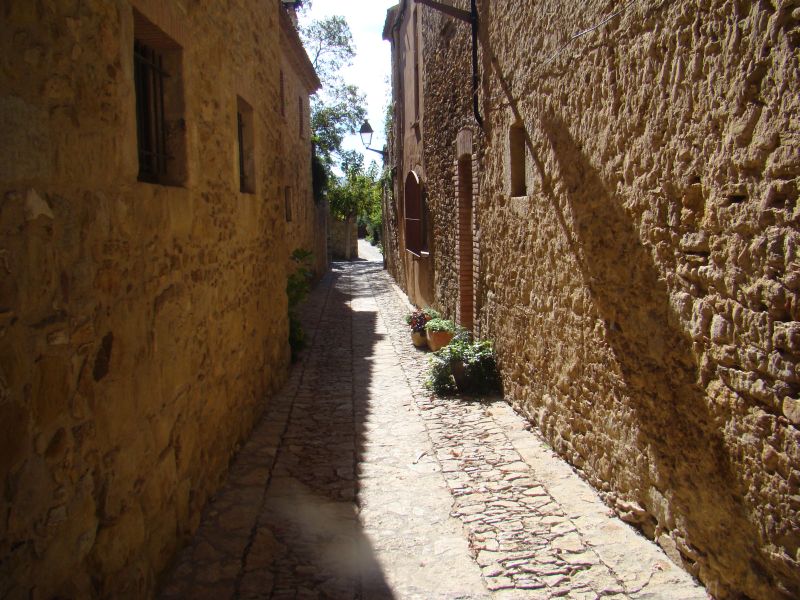 Peratallada streets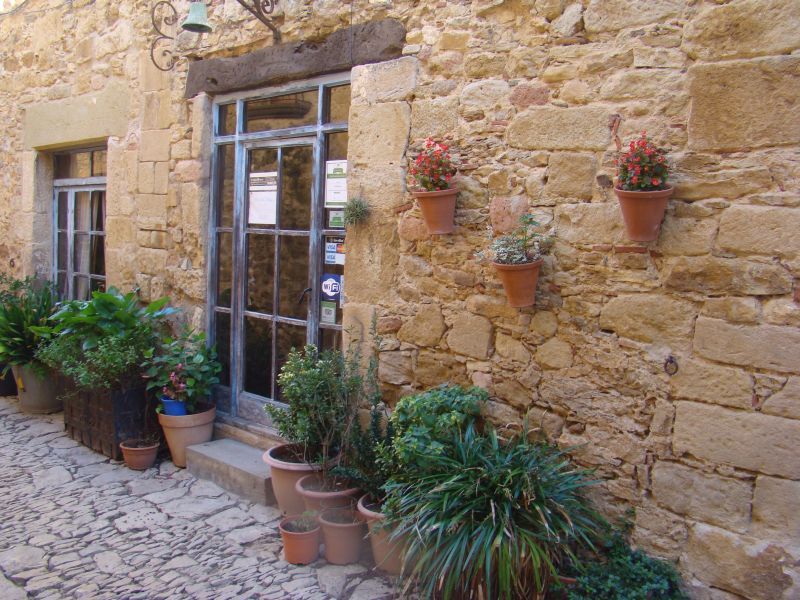 Peratallada streets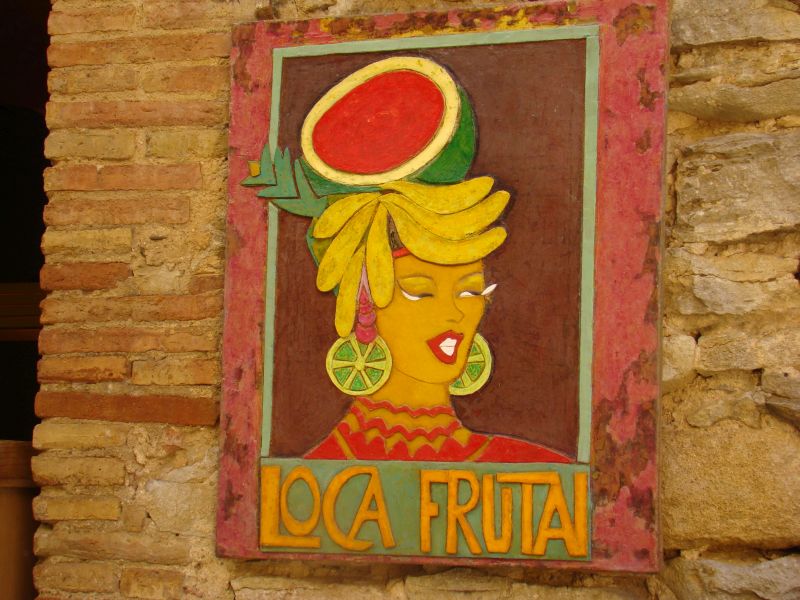 Loca Fruta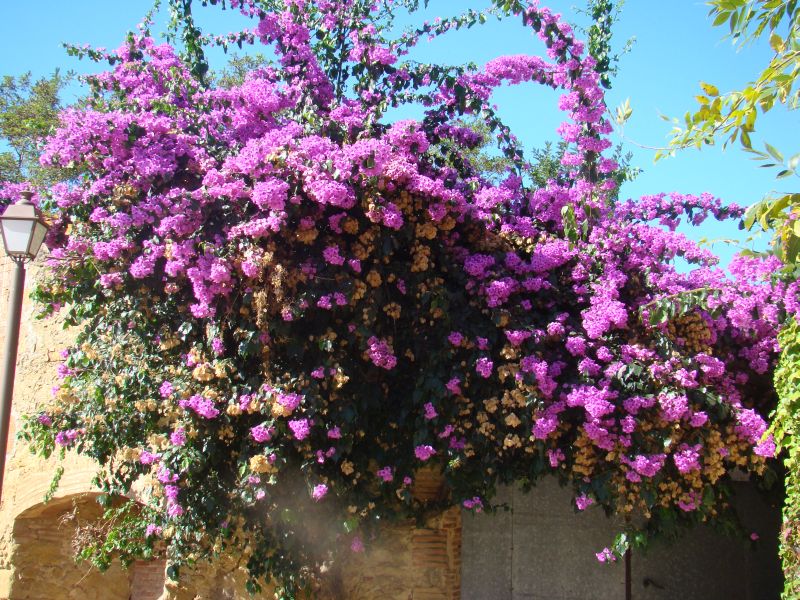 Peretallada
Tourist sign
About Peratallada:
Peratallada is a town in the municipality of Forallac, in the county of Baix Empordà, in Catalonia, Spain.
It is located 22 km east of Girona. Its name is derived from pedra tallada, meaning 'carved stone'.
Declared a historic-artistic monument, most of the buildings are built from stone carved from the fosse or moat which still encircles parts of this small fortified medieval town.
The privately owned Castle of Peratallada is the dominant structure in the center of the town, with a 13th-century Romanesque church dedicated to Sant Esteve (Saint Stephen) outside the town walls. The castle has been documented as early as 1065 AD and it was restored as a luxury hotel in the 1960s. During restoration, traces of settlement were found that date back to the Bronze Age.
Today, Peratallada is known for its beautiful old stone buildings, rutted stone streets and passageways. Its proximity to the beaches of the Costa Brava and its numerous restaurants, small boutique hotels and artists' galleries make it a popular destination. The 1991 film Robin Hood: Prince of Thieves was partly filmed on location here. A festival – the Festa Major, is held every year in early August with concerts and activities and there is a medieval festival in the autumn.
About Costa Brava
The Costa Brava "Wild" or "Rough Coast"is a coastal region of northeastern Spain, consisting of Alt Empordà, Baix Empordà and Selva, in the province of Girona.
The Costa Brava stretches from Blanes, 60 km (37 mi) northeast of Barcelona, to the French border. In the 1950s, the Costa Brava was identified by the Spanish government and local entrepreneurs as being suitable for substantial development as a holiday destination, mainly for package holiday tourists from Northern Europe and especially the United Kingdom and France.
The combination of a very good summer climate, nature, excellent beaches and a favourable foreign exchange rate, which made Spain a relatively inexpensive tourist destination, was exploited by the construction of large numbers of hotels and apartments in such seaside resorts as Blanes, Tossa de Mar and Lloret de Mar.
Tourism rapidly took over from fishing as the principal business of the area.
The province of Girona is within Catalonia, it covers an area of 5,885 square kilometres and is situated in the extreme northeast part of the Iberian Peninsula, between 41º40' and 42º30' latitude and 5º27' and 7º longitude east. The western border is a broken line that separates it from the province of Barcelona. The coastal strip is its eastern border, which extends along 158 linear kilometres (85 nautical miles) or 256 kilometres of the intricate profile of the Costa Brava.