Fire wok Tbilisi is a small, I would call it a boutique Wok place located on Shalva Dadiani street (close to Liberty square).
Here you can have noodles or rice woks for a really democratic prices.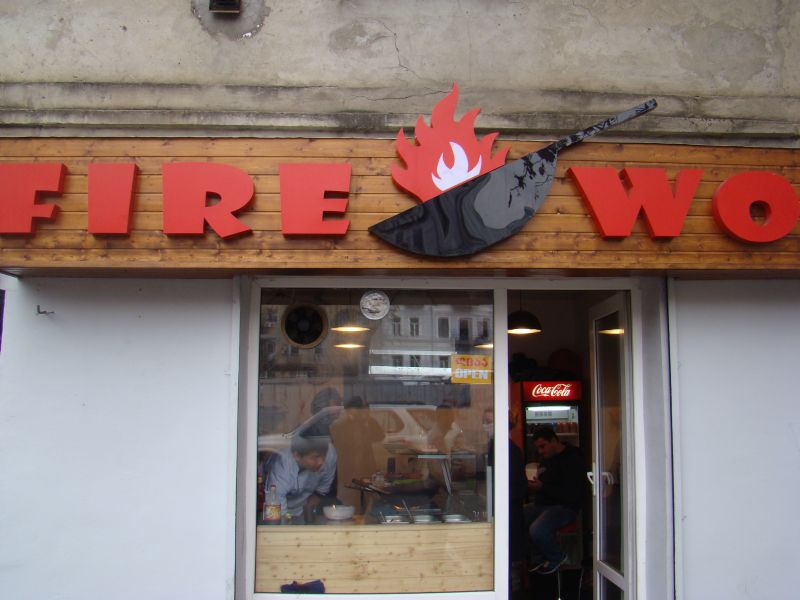 Fire Wok Tbilisi
There is not much place inside - so if you are planing to take you loved ones to Fire Wok  - it won't be best place to sit around a table and talk about your impressions of Tbilisi. Instead you can order food for takeaway and have it at your hotel/hostel.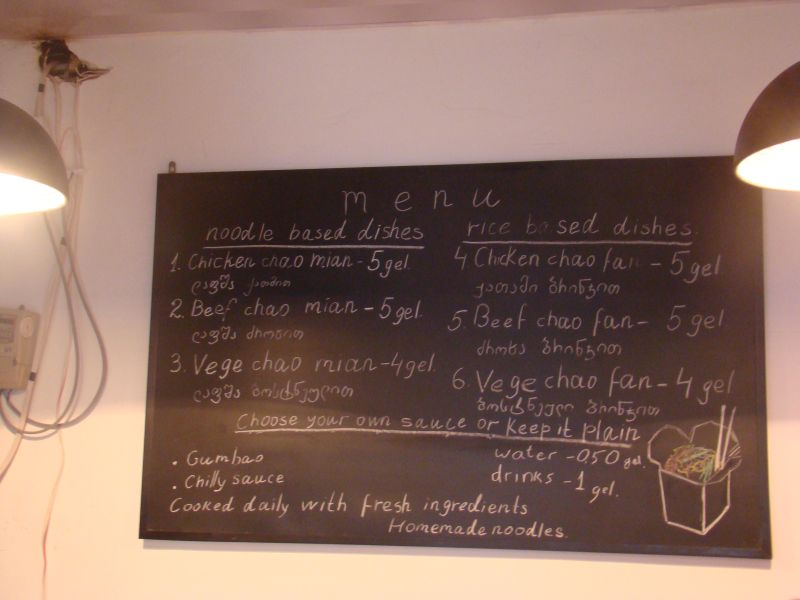 Menu at Fire Wok Tbilisi
Menu offer a Fire Wok is simple - you can have either noodle or rice based dishes. Chicken, Beef and Veggie are pretty straightforward terms - what is chao mian you should ask on place.
Prices are really democratic - 5 Gel for a wok. 
Unfortunately  I hadn't chance to try how it actually tastes, because of I didn't have enough cash with myself - debt cards are not accepted at Fire Wok.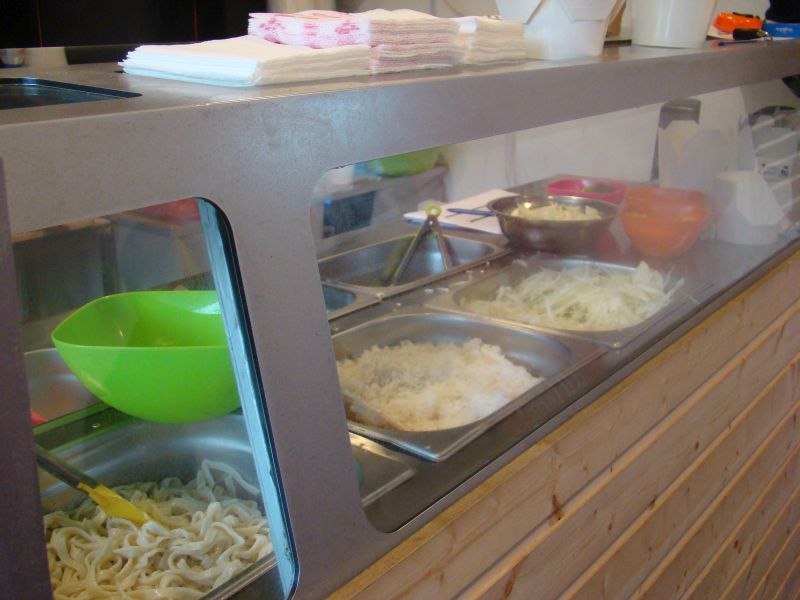 Noodles and Rice at Fire Wok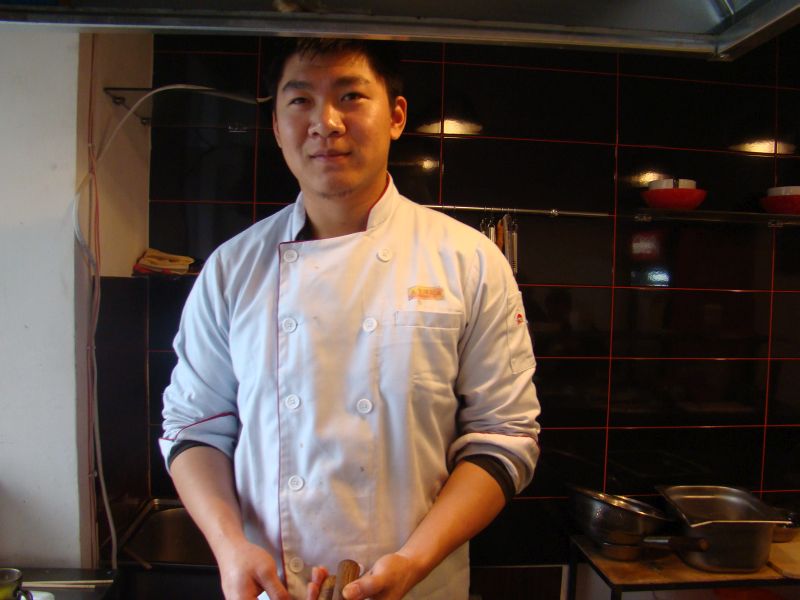 Chef at Fire Wok
Though this place is more grab and go - I'm glad such place exists in Tbilisi.
If you are walking around Tbilisi Old Town or Liberty square and are looking for some woks - go visit this place, and don't forget to leave me a comment, and yeah don't forget to take cash with yourself, because they don't accept debt/credit cards here.