Welcome back to the home remodeling series, in today's article I'll show how I patched a holes in a hard wood floor using ... a plaster mixture.
But before that, please take a look on More Paint Job - Base layer for Kitchen's Floor and How to Patch and Plaster in your old Rural house
After I painted first base layer of paint I noticed that wooden floor is in really bad condition and it has a huge holes on it, since we were not into a complete renovation, rather into a quick paint job to look this place more livable, I decided to go with the same plaster mixture I applied on walls.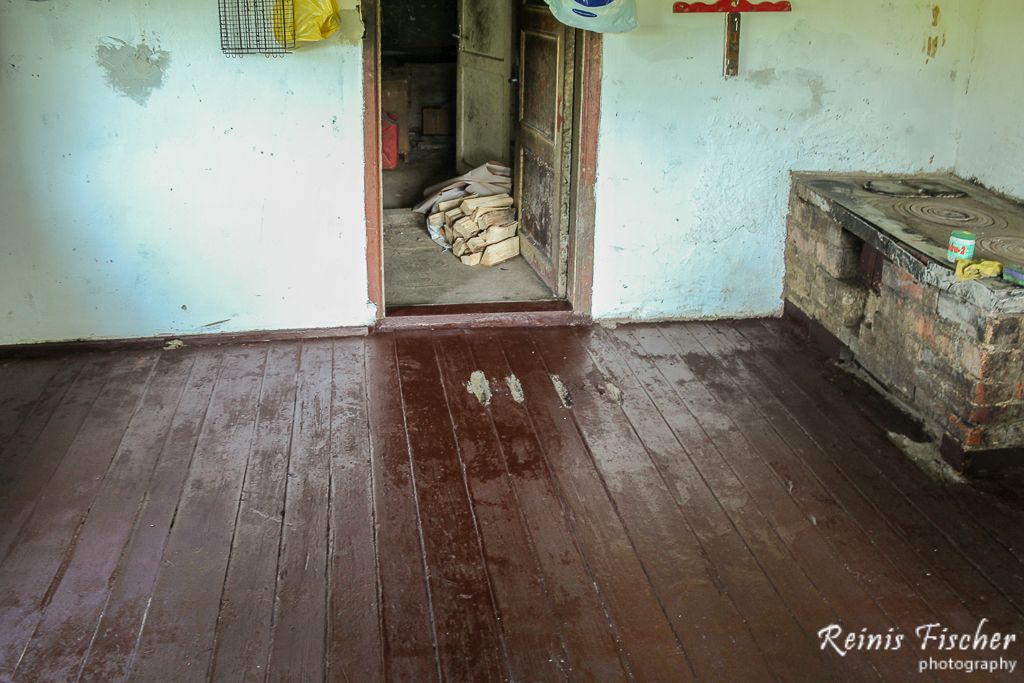 Fresh paint and huge holes in the floor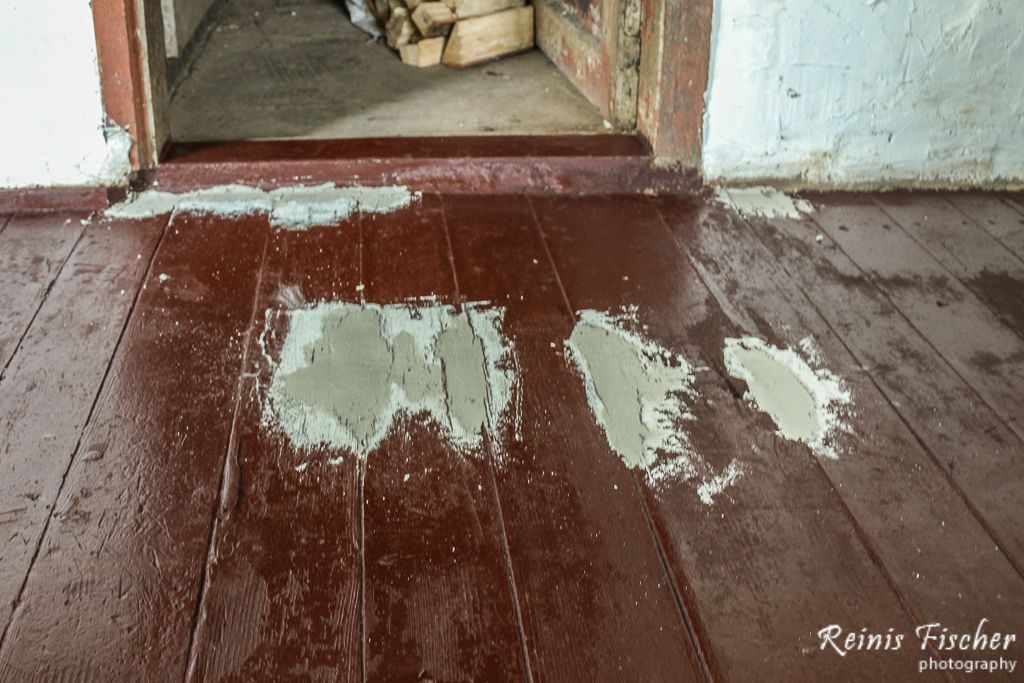 Plaster mixture applied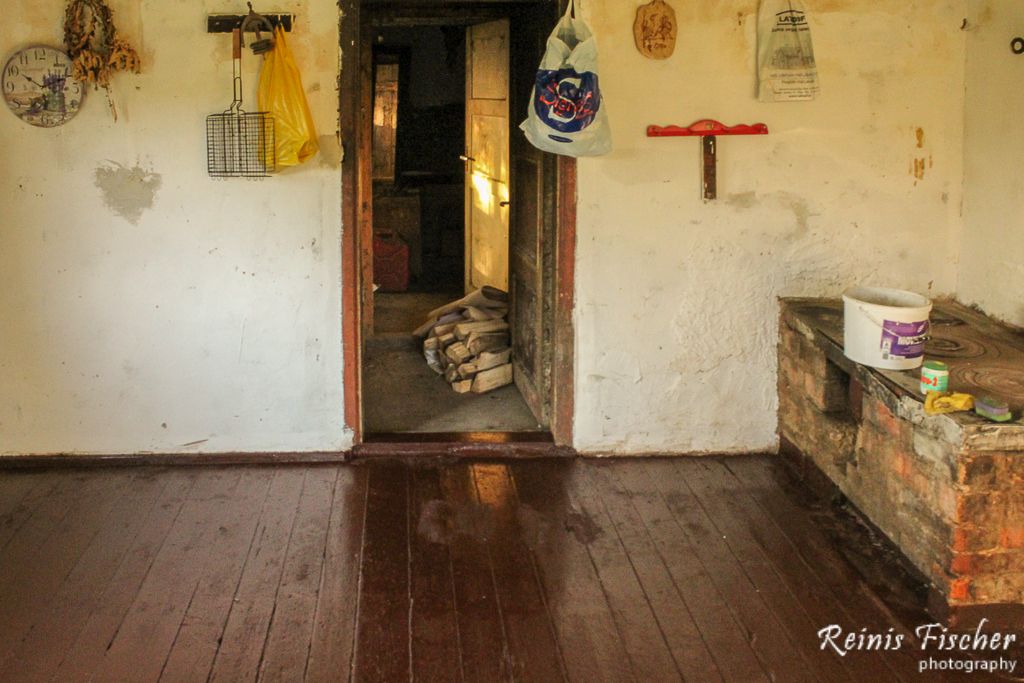 Another layer of paint applied (on second day)
If you are new to my home remodeling series - take a look how it all started.