Located in the village Vabole, the region of Latgale in Latvia, some 20 km from Daugavpils, guest house Laimes taure offers accommodation with a garden, water sports facilities, a terrace, and free WiFi.
We booked this place for a one night stay, during our trip to the region of Latgale at the start of August 2022. As it was also my birthday, I was turning 37, my better part surprised me, by booking a stay inside a glamping tent and hot pool in the eveining. 
The hosts prepared grilled fish and other local delicasies for us. In total we paid about EUR 250 for a stay here.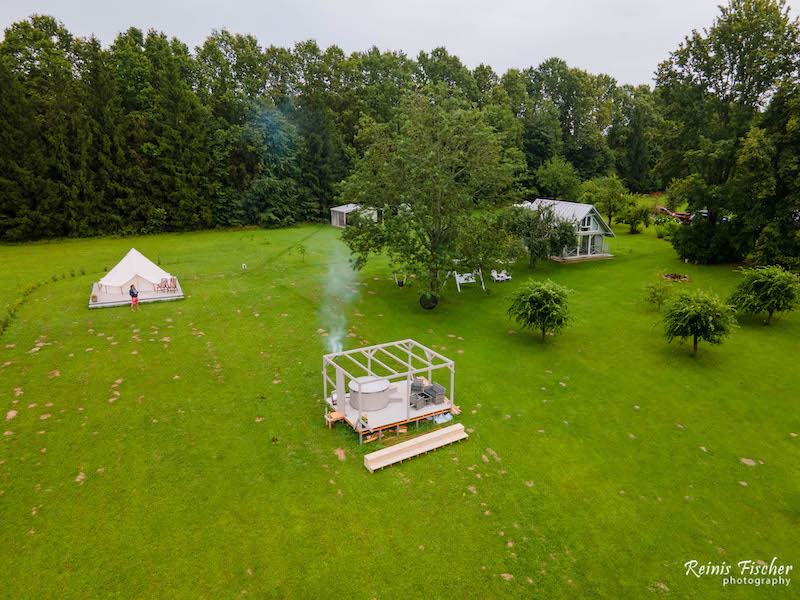 Our glamping tent in the background and hot pool in foreground. The tent had a comfortable bed. It was quite an interesting expierience.
in front of our glamping site we had a nice Vabole lake, where we had a nice boat ride among the swans.
Boasting free private parking, the holiday home is in an area where guests can engage in activities such as hiking and fishing.
The stay was quite awesome, food was delicious, hot pool was superb. Higly recommend.