Haghpat monastery, together with Sanahin monastery, are placed on UNESCO's World Heritage List since 1996.
At the start of September we booked a one day tour from Tbilisi to Armenia, and I had chance to visit both Haghpat and Sanahin monasteries. Since this time I was less into history, more into photography, that's what I exactly did - I photographed both places. Today I will start with photography of Haghpat Monastery in Lori province.
Landscape at Haghpat monastery
Look at the fog! I really enjoy days like this - it's green, there are mountains covered in lovely fog.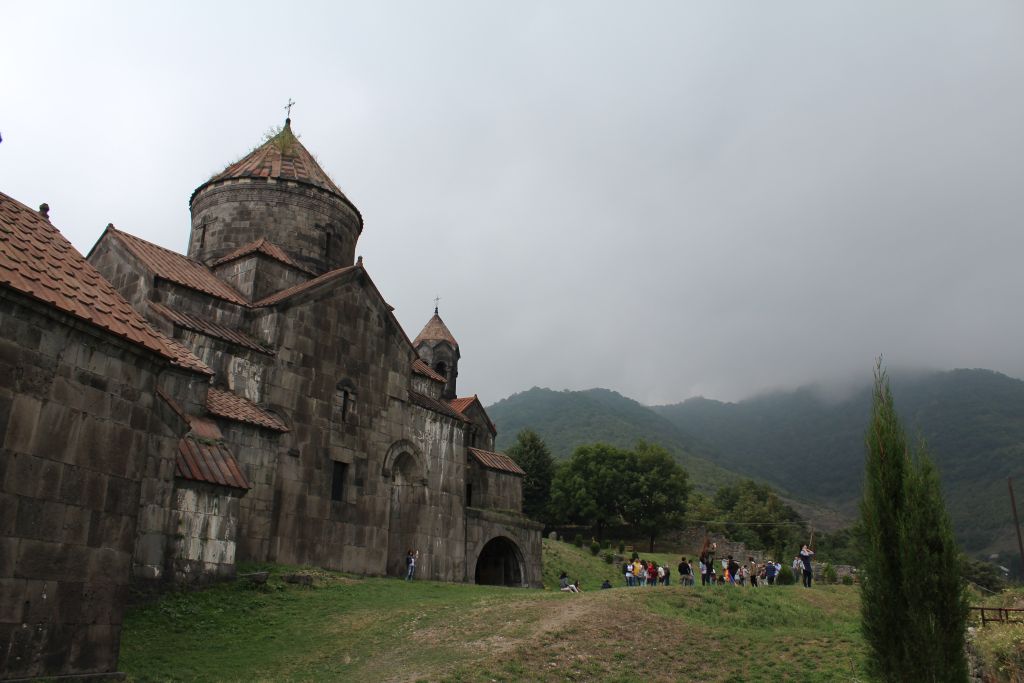 Haghpat Monastery complex
The location of Haghpat Monastery was chosen so that it overlooks the Debed River in northern Armenia's Lori region. It was built, not on a peak, but halfway up a hillside on a site chosen to afford protection and concealment from prying eyes and also in response to a kind of monastic humility.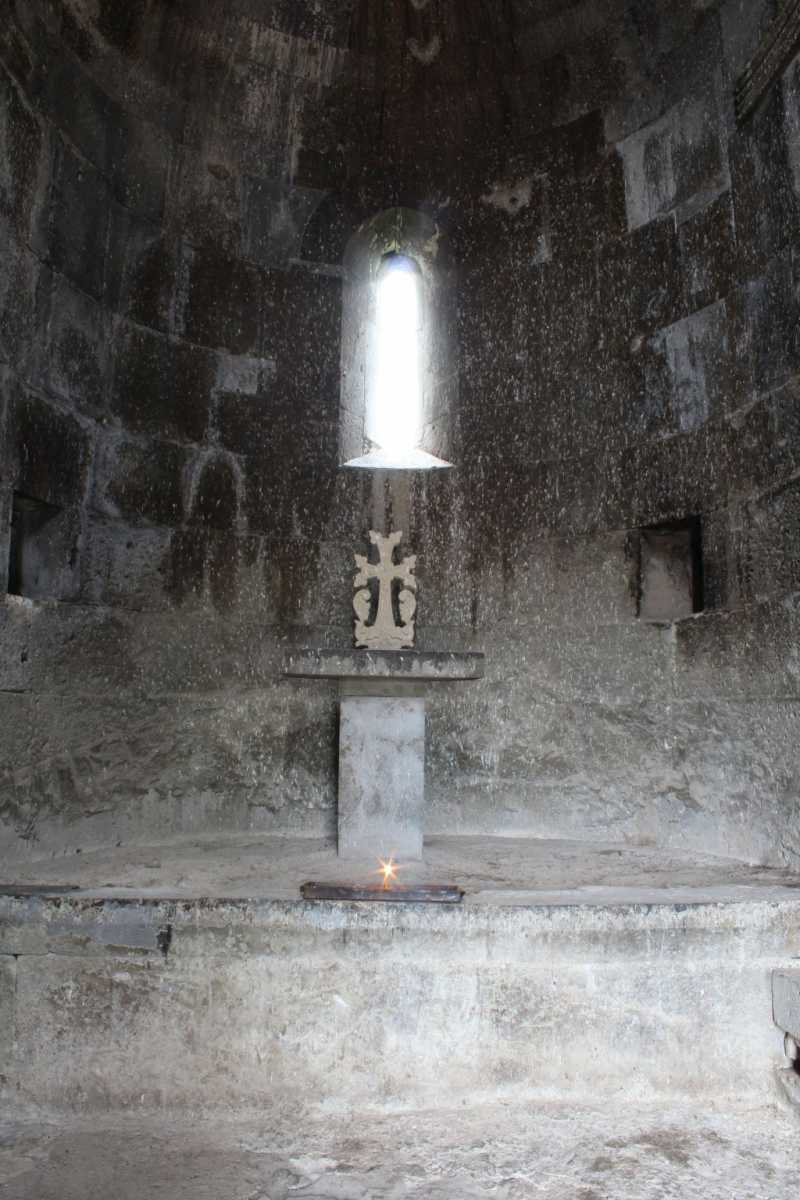 Chapel inside Haghpat monastery
Our group had only 30 minutes to do sightseeing at this place, so it was damned hard to set up a tripod, find that excellent shooting angle, focus and do some exposure. But I'm proud with result above.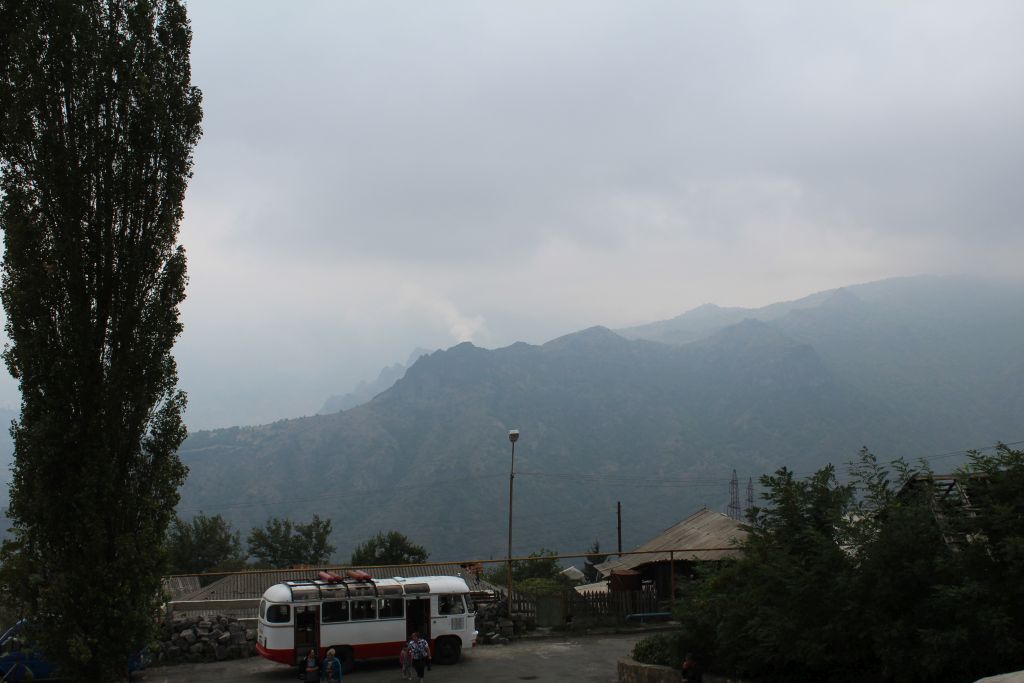 Local Armenian bus near Haghpat monastery
Look, it has some additional gas tanks installed on its roof.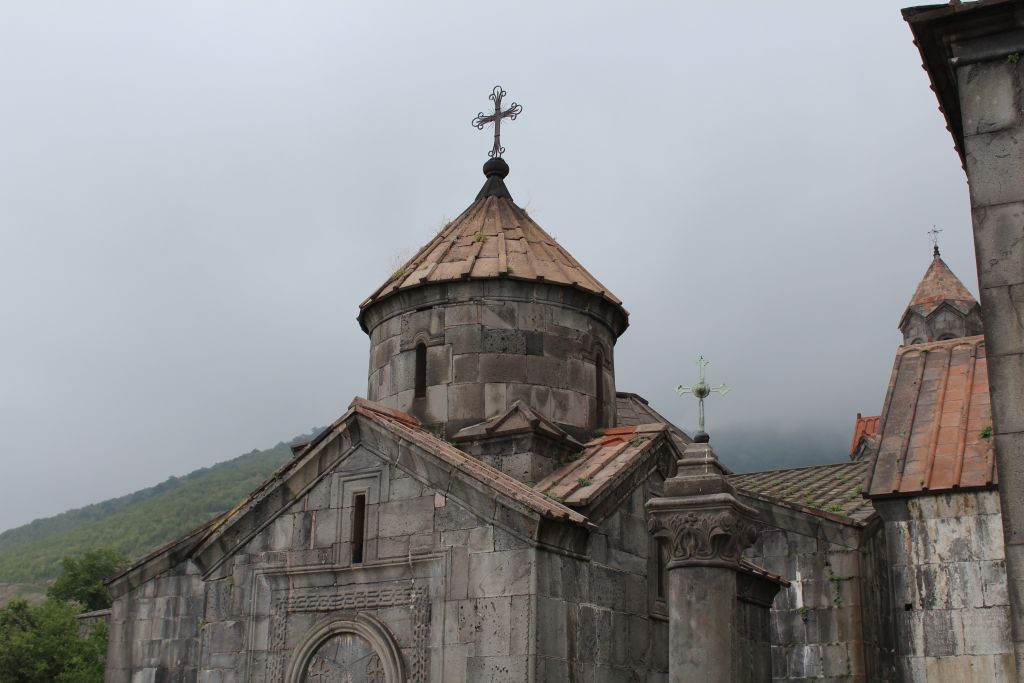 Haghpat monastery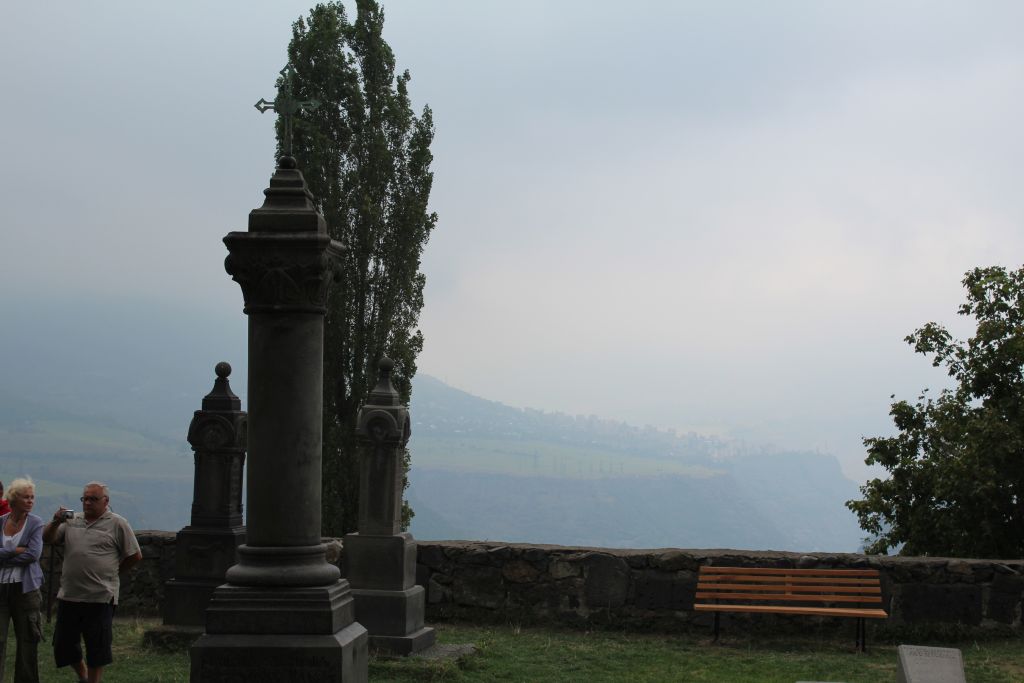 Khachkars (cross-stones)
At Haghpat monastery complex here are a number of splendid khachkars (cross-stones) of the 11th-13th centuries standing on the territory of the monastery, the best known among them is the "Amenaprkich" (All-Savior) khachkar which has been standing since 1273.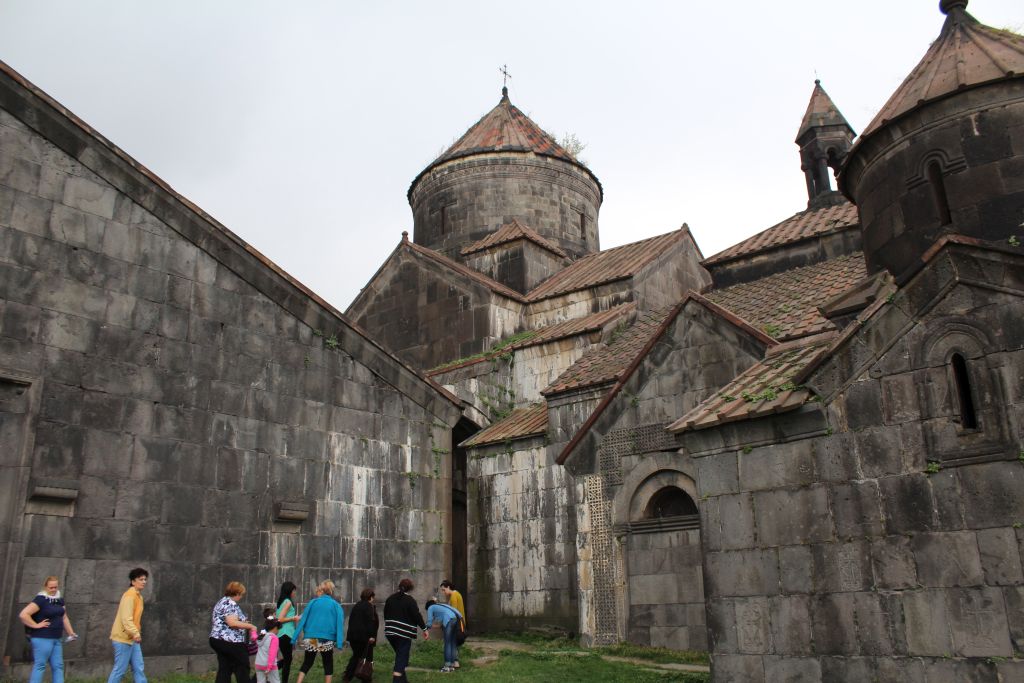 Entrance at Haghpat monastery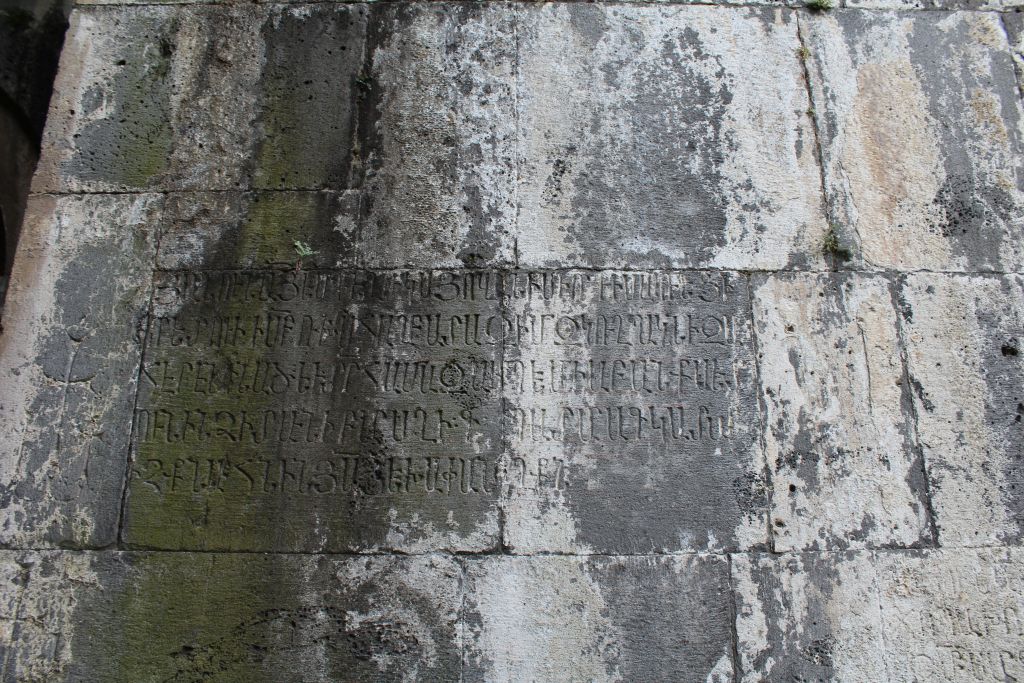 Armenian script
I can't read it, sorry. But i can suggest you a local company doing Armenian translation.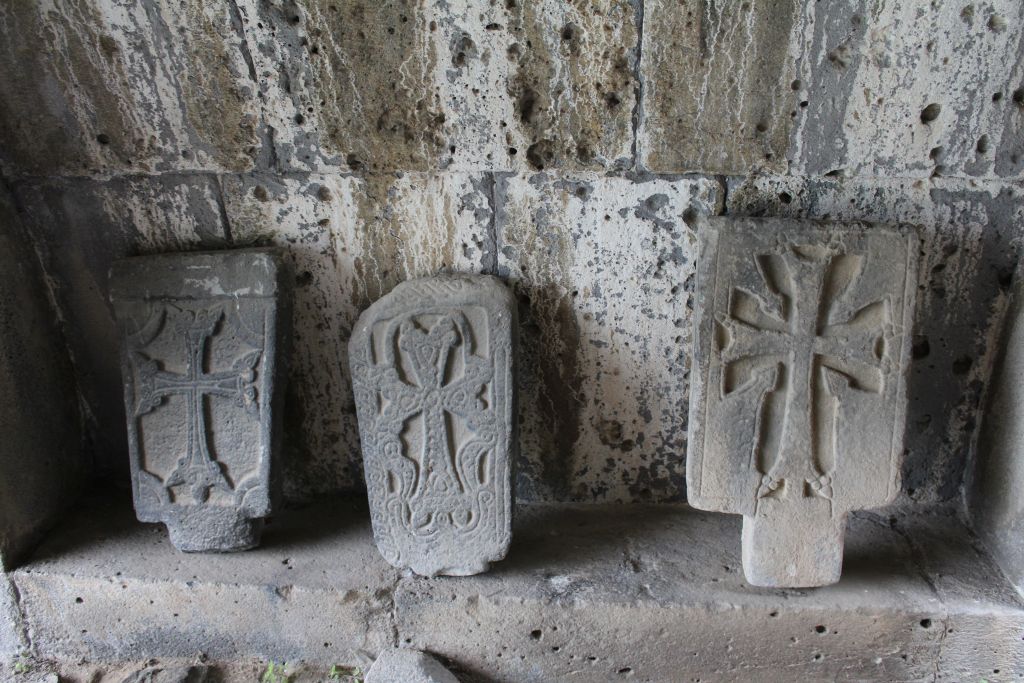 Armenian crosses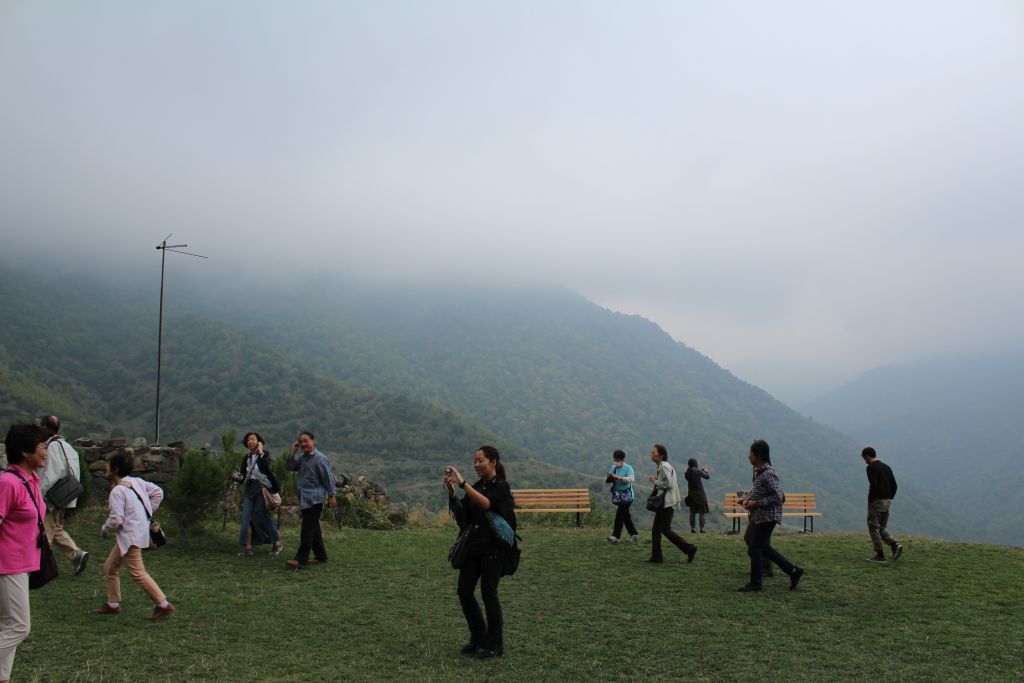 Tourists at Haghpat monastery
There was literally zillions of tourists that day, and there is no surprise for that, as it turns out Haghpat monastery area is an increasingly popular tourist site.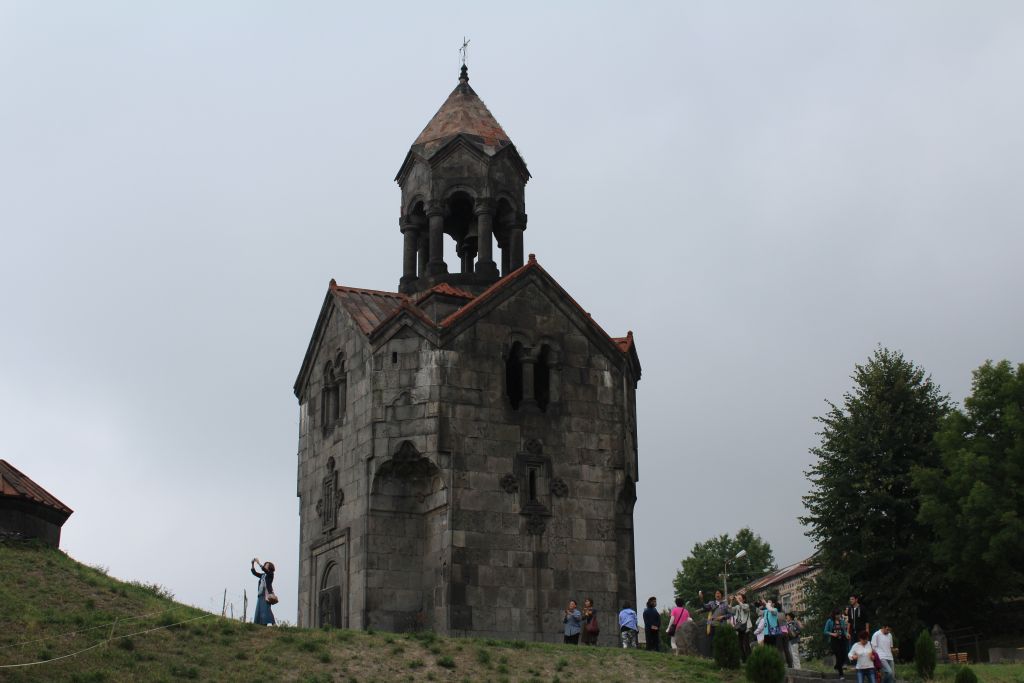 The belltower at Haghpat Monastery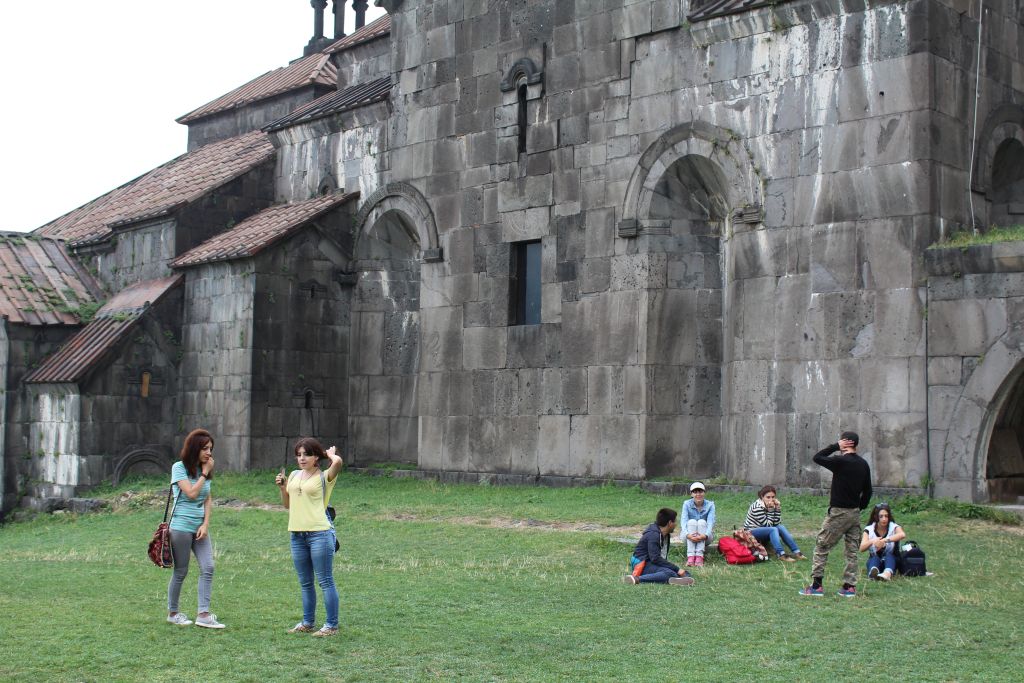 Tourists in rest at Haghpat monastery
The Bottom Line
If you have a chance to visit Lori province in Armenia, you should definitely visit this place. Haghpat monastery offers not only rich history but also very scenic views, and if you are into a photography, take your tripod, plan a few hours there, and share your results with me in comment section.
About Haghpat monastery
Haghpat Monastery, also known as Haghpatavank , is a medieval Armenian monasterycomplex in Haghpat, Armenia.The monastery was founded by Queen Khosrovanuysh, wife of the Bagratid king Ashot III, probably in 976. The nearby monastery at Sanahin was built around the same time.
The largest church in the complex, the Cathedral of Surb Nishan, probably begun in 976, was completed in 991 by king Smbat. It is a typical example of tenth century Armenian architecture, its central dome rests on the four imposing pillars of the lateral walls. The outside walls are dotted with triangular recesses. A fresco in the apse depicts Christ Pantocrator. Its donor, the Armenian Prince Khutulukhaga, is depicted in the south transept (a transversal nave intersecting the main nave). The sons of the church's founder, Princes Smbat and Kurike, are shown with Queen Khosravanuysh in a bas-relief on the east gable. Apart from one or two minor restorations carried out in the eleventh and twelfth centuries, the church has retained its original character.