Hamad International Airport is the sole international airport in the state of Qatar, and the home of Qatar's flag carrier airline, Qatar Airways. Located south of its capital, Doha, it replaced the nearby Doha International Airport as Qatar's principal airport.
The airport is named after the previous Emir of Qatar, Hamad bin Khalifa Al Thani. 
I first visited Hamad International airport at the start of 2022 while traveling in transit from Tbilisi (Georgia) to Colombo (Sri Lanka).
Our connecting flight was some 8 hours long, to make our stay more comfortable in transit we booked lounge access with a chance to take a nap and have refreshments. Plenty of food, drinks and even a shower. Nice.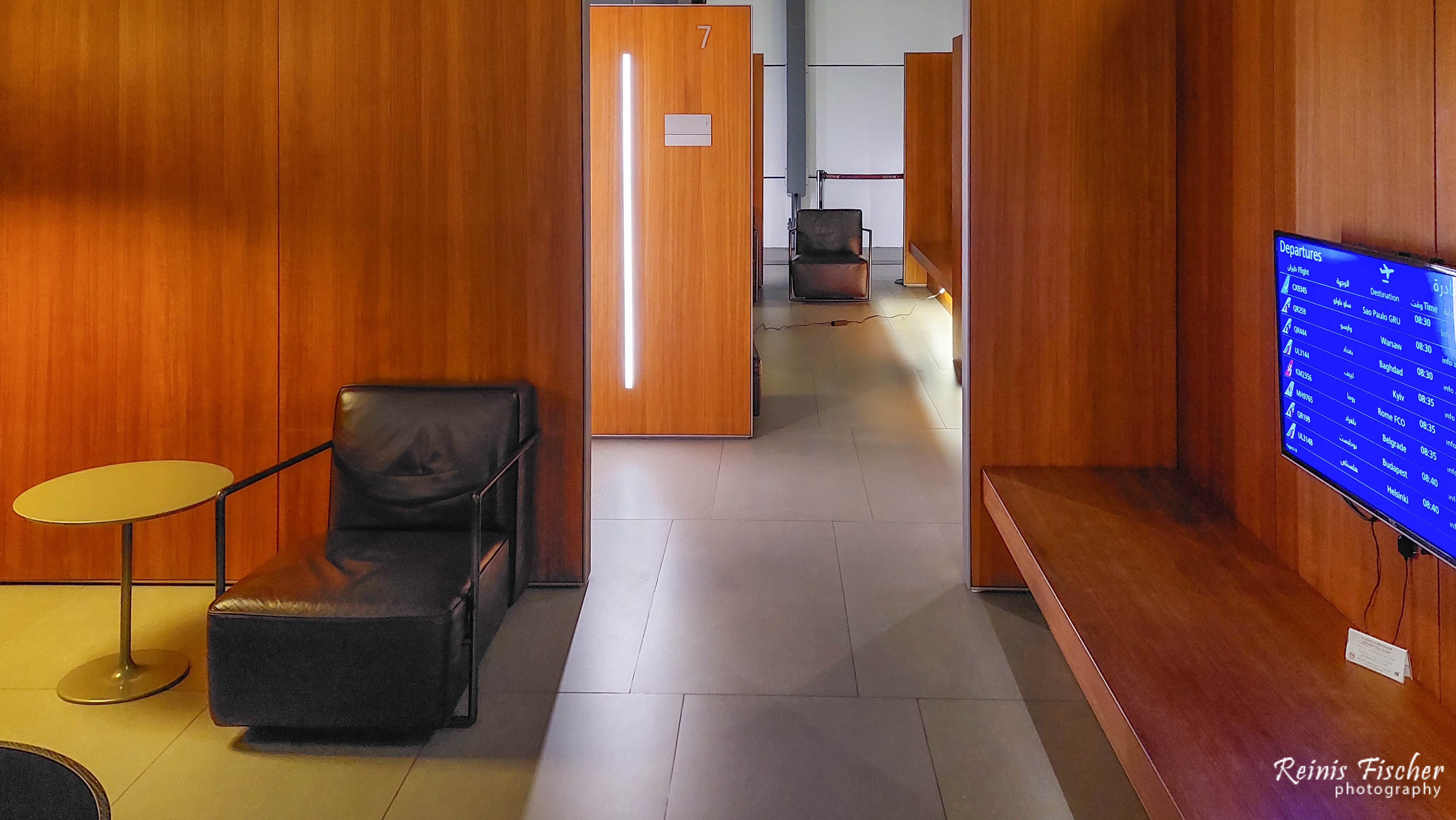 Here we took an access to kind of quiet area with a chance to take a nap on sofa. 
Al Mourjan Business Lounge offers a variety of dining areas to suit your taste.
Spread over 10,000 square metres, Al Mourjan Business Lounge is around 10 times the size of an Olympic-size swimming pool. A rich variety of spaces have been designed around your needs.

You can enjoy a refreshing drink in our garden resort area, catch a quick nap in one of the quiet rooms, relax in one of the family rooms or simply kick back and enjoy a moment of tranquillity.. 
More than 38.8 million passengers arrived at the airport in 2019, up from 34.5 million in 2018