House Of Food is a place to eat good, quick international food from all corners of the world. Louie Fontaine, the owner and rock musician, has designed the place with a feel similar to a 50's American diner, with an open kitchen and restaurant booths so high you'll sit cosy and private in your own restaurant.
Located at the canal front downtown in an old factory building - this place absolutely rocks!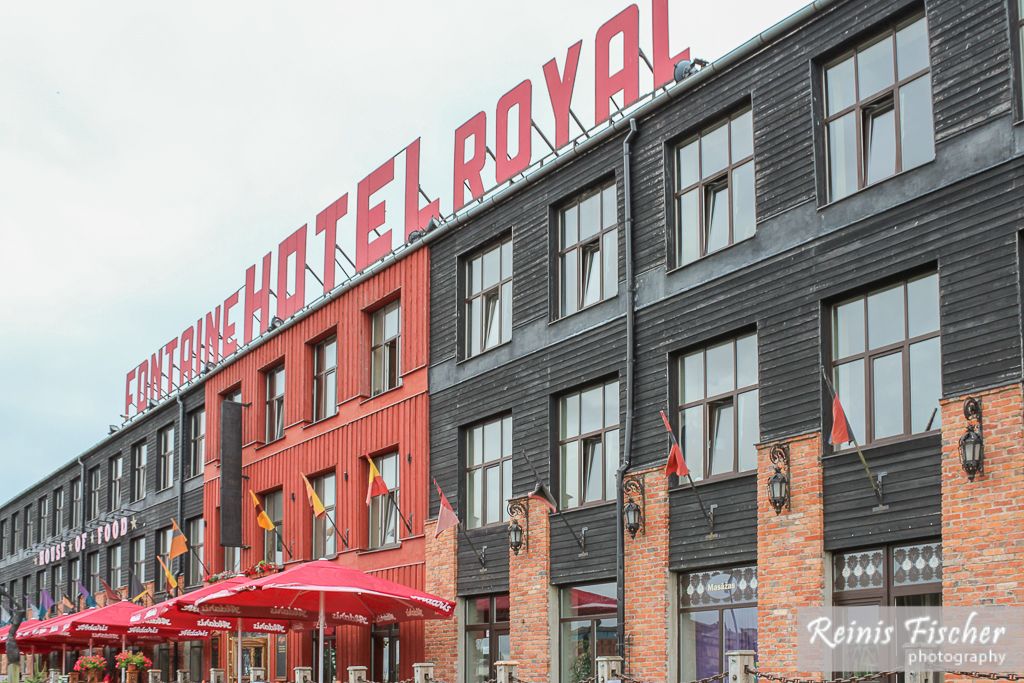 Hotel Fontaine Royal in Liepāja
Fontaine Royal offers a swimming pool, health centre, conference hall, restaurant, bar and various shops. The hotel design is out of this world, full of royal furniture, all gold plated standing in contrast with the old factory spirit, you will feel like a king staying at the Fontaine Royal. The hotel offers the biggest conference & banquet facilities in Kurland with 300 seats. The hotel has a music club in an old warehouse, (Fontaine Palace, capacity 600 people), offering live bands from around the globe. If visiting Liepaja's outstanding beaches and charming town feeling Fontaine Royal is the right choice for living in luxury for a cheap rate.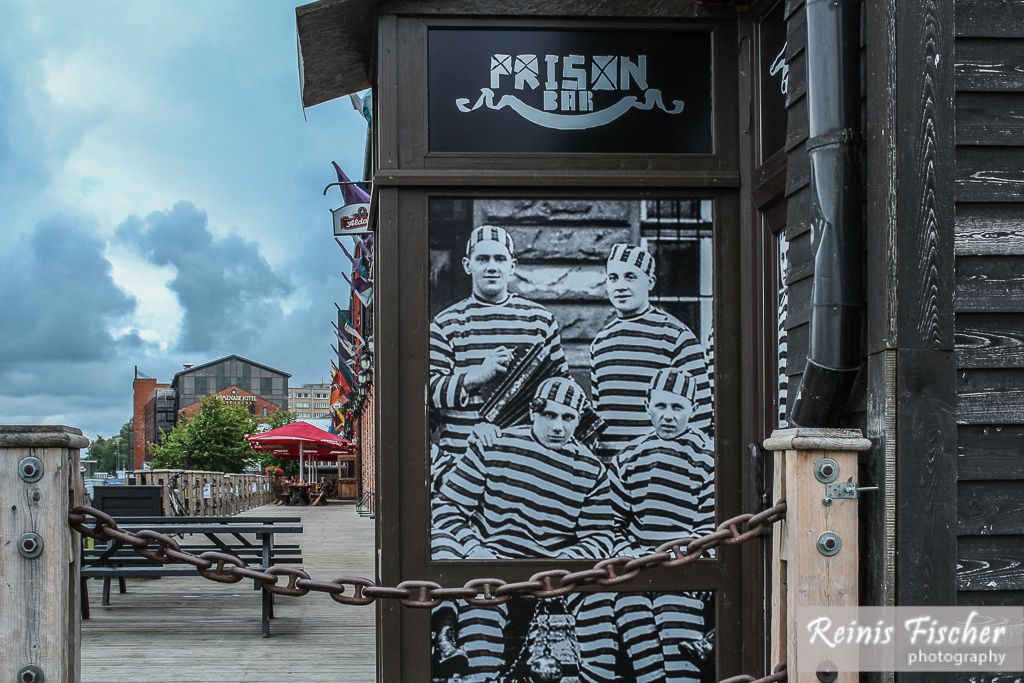 Prison bar at Fontaine's Palace
The Prison Bar is decorated like a real prison, with bars on its windows and on the bar counter, The Prison Bar offers various DJ performances every Friday or Saturday. There's even a cage for "go-go" dancers.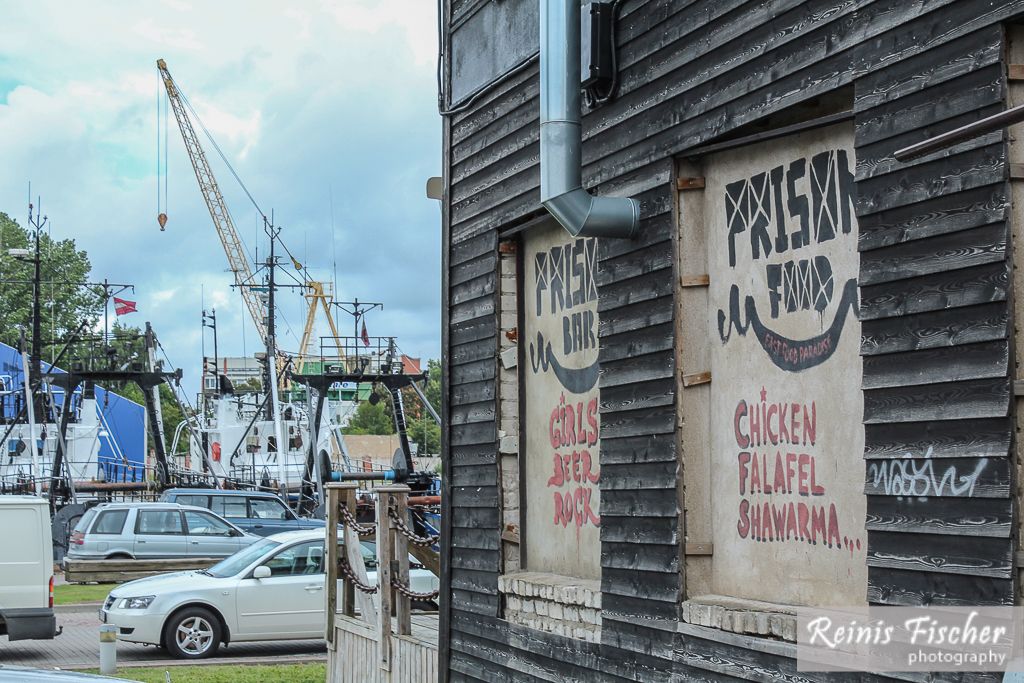 Liepaja city canal and Fontaine's Palace Prison bar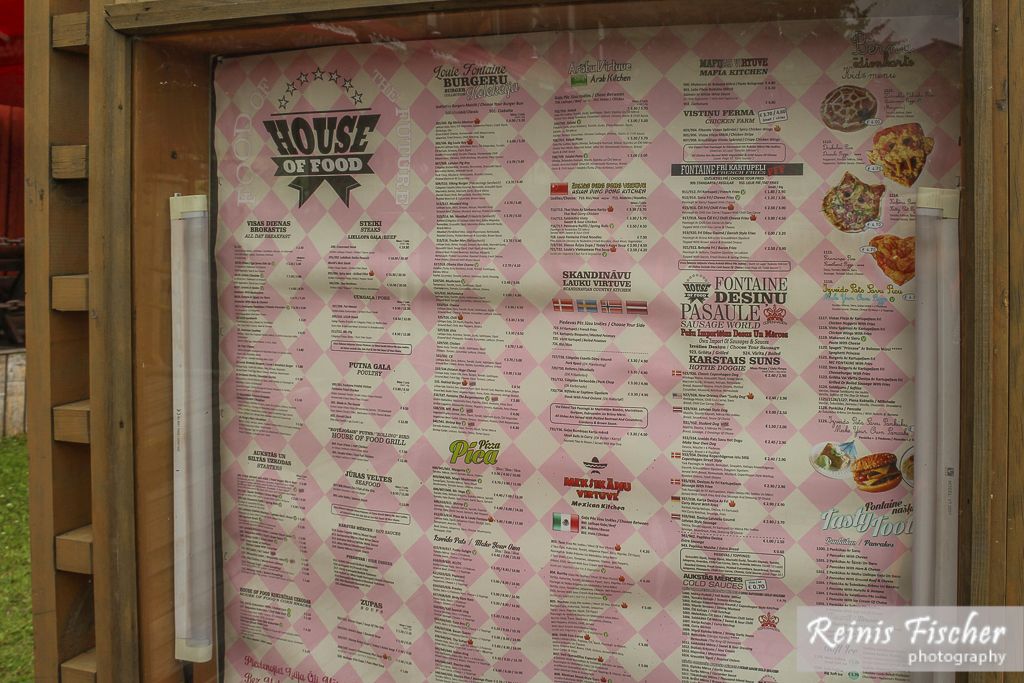 Menu at House of Food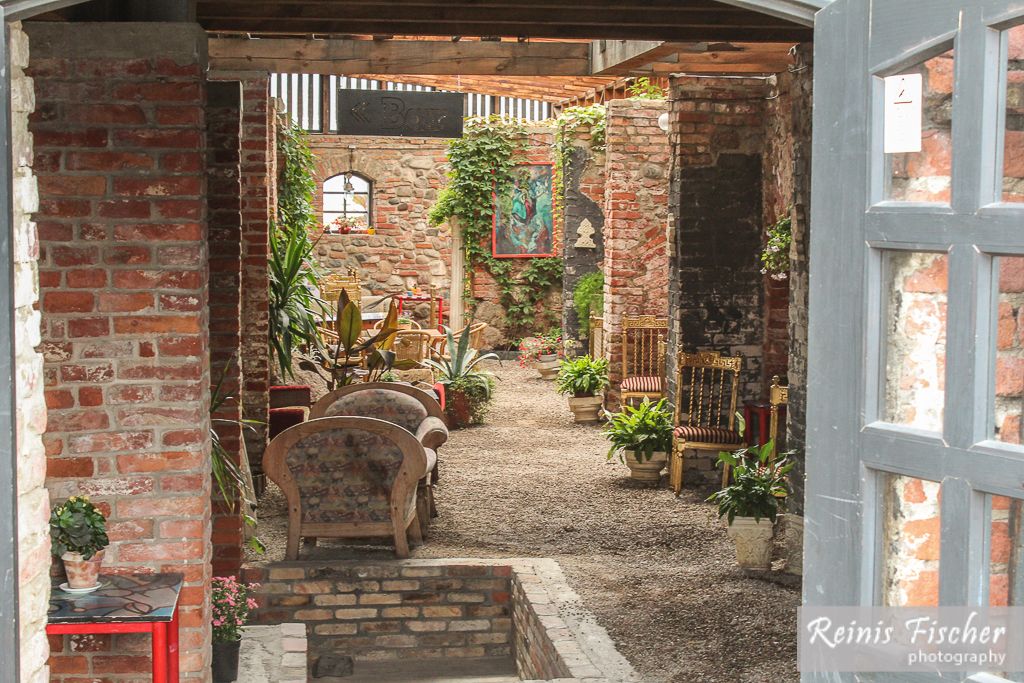 Inside yard at Fontaine Palace
Visit www.fontainroyal.lv or check out Facebook page to learn more.