I have been at Sabiha Gokcen Airport several times already, I have made flights via Sabiha Gokcen to and from Trabzon/Izmir. And today I made a route Tbilisi - Istanbul - Barcelona.
I have never documented how does Sabiha Gocken looks like, and I decided to change that.
N.B. There are no smoking facilities in Sabiha Gokcen airport - and here is my recommendations for those travelling though this airport and waiting hours for next flight. Don't go to transit zone - instead go through out to the borders, get a stamp - go out of the airport - smoke as much as you wish, and when you are done - go back into airport.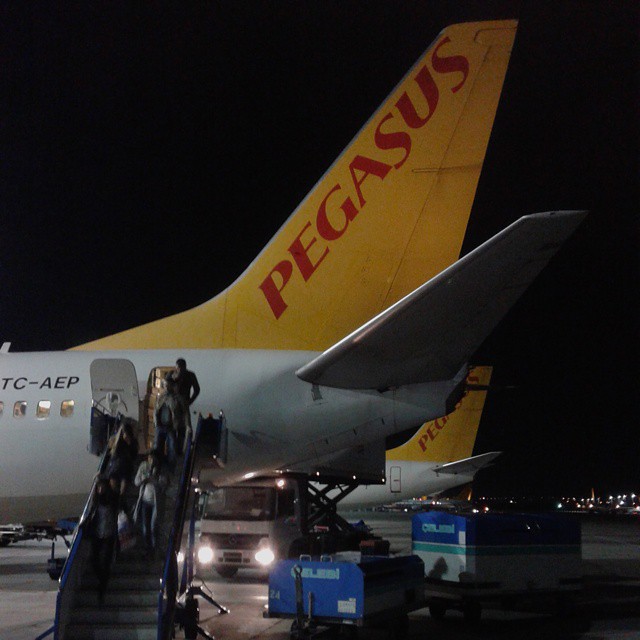 Arrival at Sabiha Gokcen Airport by Pegassus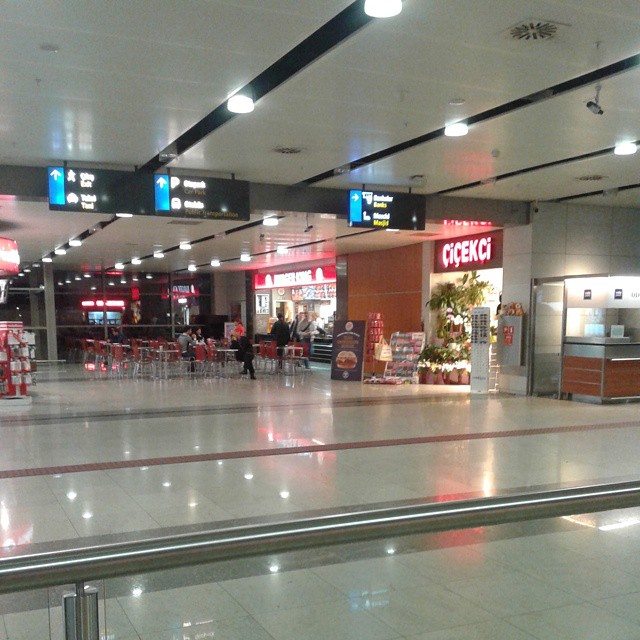 Arrival Hall at Sabiha Gokcen airport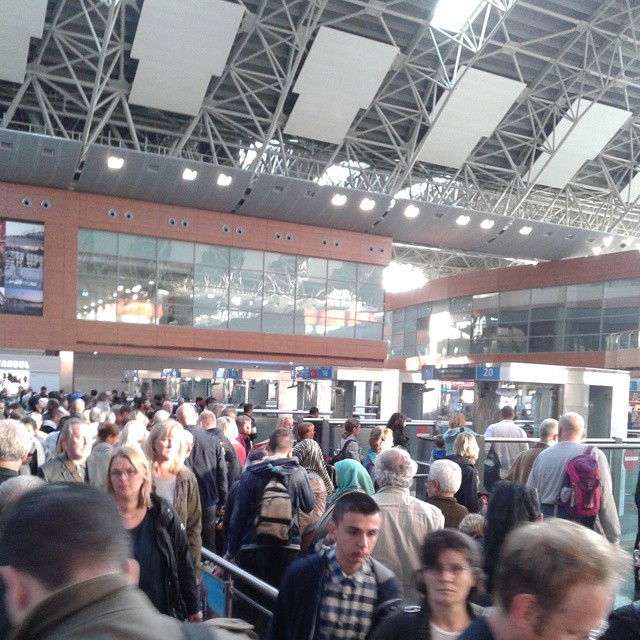 "Snake" of passengers heading to border crossing point
Vodafone Russian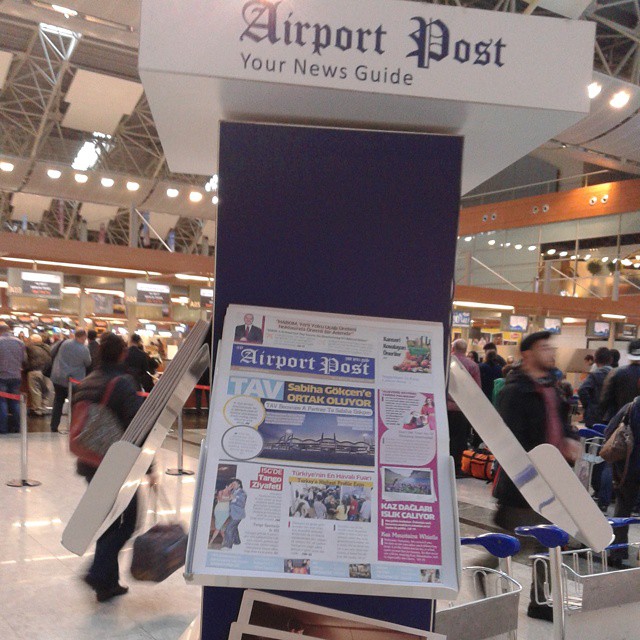 Newspapers stand in English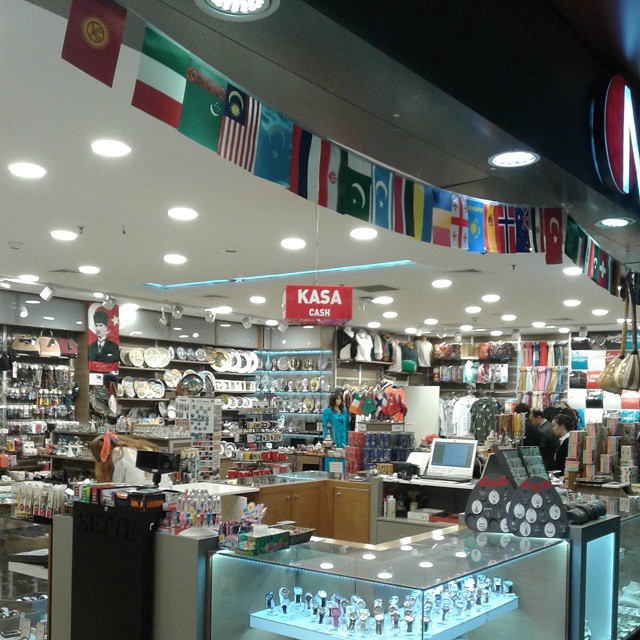 Duty free at Sabiha Gokcen airport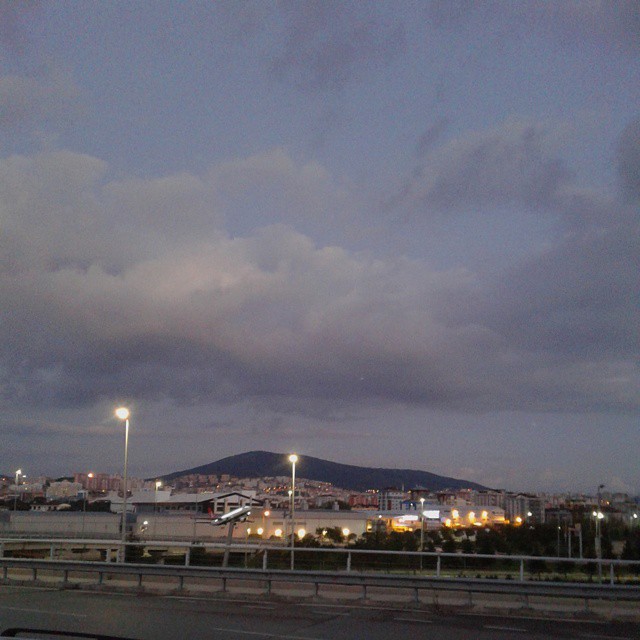 A view to Istanbul city from Sabiha Gokcen Airport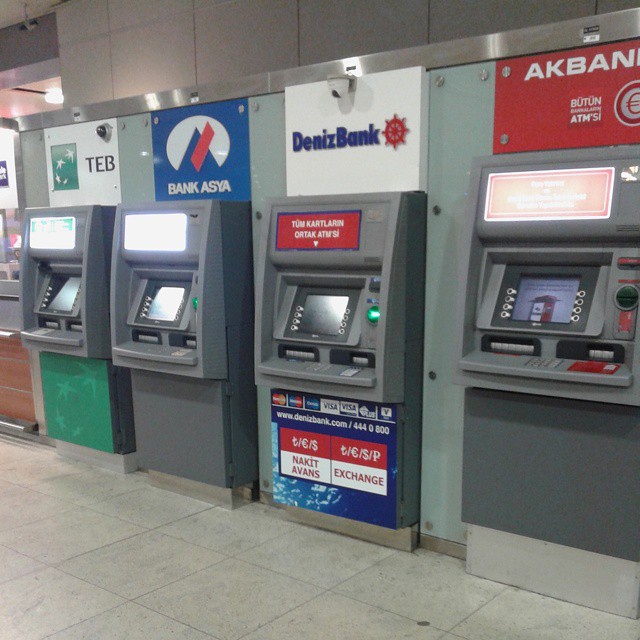 A plenty of ATM's at Sabiha Gokcen airport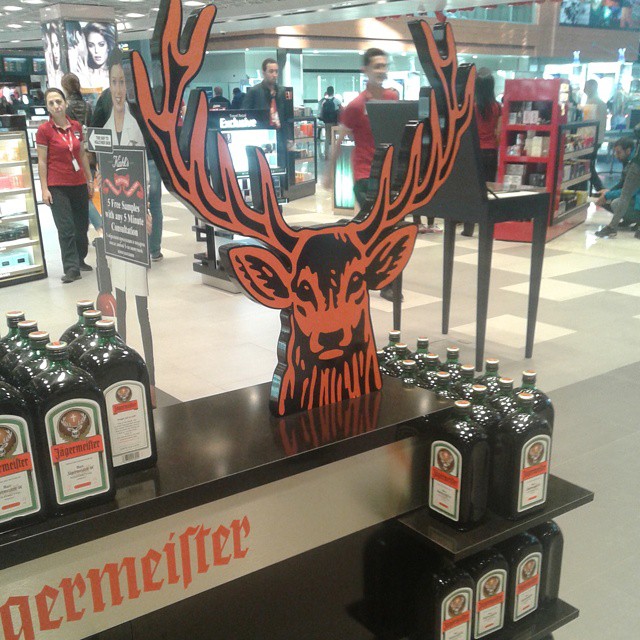 Duty free shopping at Sabiha Gokcen airport
Founding father of Turkey - Attaturk
About Sabiha Gokcen airport
Sabiha Gökçen International Airport (IATA: SAW, ICAO: LTFJ) is one of the two international airports serving İstanbul, Turkey. The facility is named after Sabiha Gökçen, the first female combat pilot in Turkey. Located 35 km (22 mi) southeast of central İstanbul, it is on the Asian side of the bi-continental city.
It was built because Atatürk International Airport (on the European side) was not large enough to meet the booming passenger demands (both domestic and international). SAW's international terminal capacity was 3 million passengers per year and the domestic terminal capacity was 0.5 million passengers per year.
In June 2007, Turkish conglomerate Limak Holding, India's GMR Group and Malaysia Airport Holding Berhad (MAHB) consortium gained the contract for upgrading and maintaining the airport. In mid-2008, ground was broken to upgrade the international terminal to handle 25 million passengers annually. The new terminal was inaugurated on 31 October 2009. In 2010, Sabiha Gökçen airport handled 11,129,472 passengers, a 71% increase compared to 2009.
The airport is planning to host 25 million passengers by 2023.
In September 2010, the airport was voted the World's Best Airport at the World Low Cost Airlines Congress in London and received the award.
The other awards received by the airport in 2010 were: Turkey's Most Successful Tourism Investment 2010, the highly commended award from Routes Europe and the airport is honored with Airport Traffic Growth Award by Airline News & Network Analysis web site anna.aero.
Sabiha Gökçen International is connected to the city of Istanbul and that city's wider metropolitan area through a number of transport corridors. The main airport complex is easily reachable by car from the E80 (Trans-European Motorway) which passes through the Istanbul Metropolitan Area, and is served by the following public bus lines:
KM22 – ISG International Airport – Kartal Metro Station (transfer for Istanbul Metro line M4). The quickest way to reach Istanbul Metro.
E3 – ISG International Airport – 4.Levent (transfer for Istanbul Metro)
E9 – ISG International Airport – Bostancı
E10,E11 – ISG International Airport – Kurtköy – Kadıköy (transfer for Haydarpaşa Station and İDO ferry services to Eminönü and Karaköy)
16S – ISG International Airport – Yenişehir – Kozyatağı- Metrobüs Uzunçayır (transfer to Metrobüs)
18H - ISG International Airport-Sultanbeyli
132 – Kartal – Tepeören
HAVAŞ shuttle services have been stopped in Greater Istanbul Metropolitan Area.
However, it is still possible to use this service from the city of İzmit. The shuttle services are operated by HAVATAŞ after stopped HAVAŞ operation. The busses go to Taksim and Kadikoy from Airport.
AKMIS SEYAHAT Agency City Busses have schedule services nearly cities which are Bursa, Kocaeli and Sakarya. The Agency have an agreement with Pegasus Airlines which is to use Airline Logo their Vehicle Covering.
The bus lines listed above are often much more comfortable option than using Metrobüs. Metrobüs vehicles are almost always overcrowded and have very limited space to host one's luggage. Regardless, if one really would like to use Metrobüs, then there are transfer options from bus line E-10/E-11 in Uzunçayır stop or using M4 metro line to the Kartal station and from there, using KM22 buses to the airport.
In addition to this, the airport is located just 14 km from the town of Pendik's railway and sea-taxi stations. Moreover plans to extend the Istanbul LRT to the airport as part of the ongoing Marmaray project are currently under consideration.
Taxis are also a common means of transport at the airport and there is a large rental-car facility.
http://en.wikipedia.org/wiki/Sabiha_G%C3%B6k%C3%A7en_International_Airport