Although this monument in Liepaja (in seaside park) is dedicated to the sailors and fishermen perished in the sea I decided to add this place in military heritage category, because for me it kinda reminds something from Soviet military. Well actually this is a great example of Latvian architecture, as it turns out it's designed by local Latvian designers Alberts Terpilovskis and Gunārs Asaris.
Anyway - once in Liepaja, this place is a worth of visit.in case you are heading for a lazy walk on seaside park you will definitely notice this monument and hopefully enjoy views from its stairs.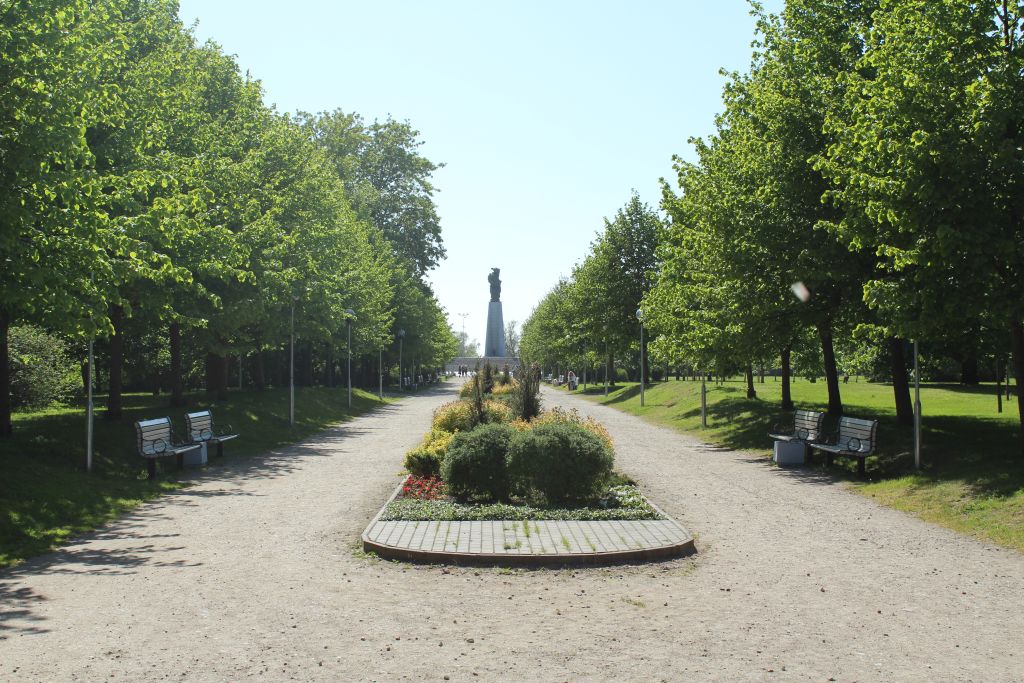 View to the monument form park
Not the best picture I managed to capture here, too much light.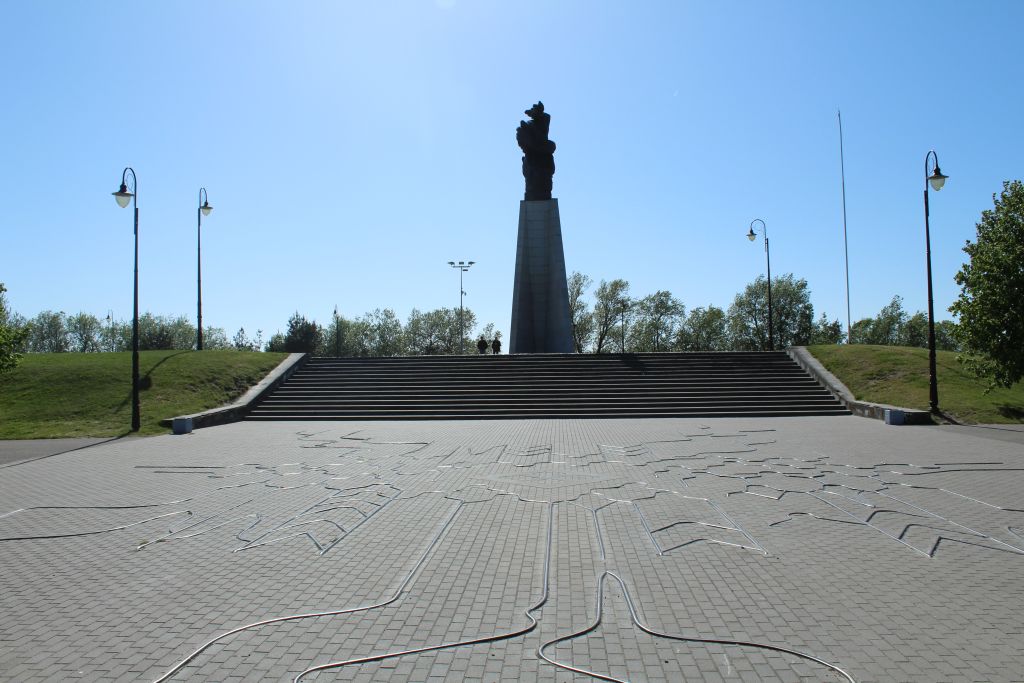 Monument to the sailors and fishermen perished in the sea
Pretty interesting installations on the pavement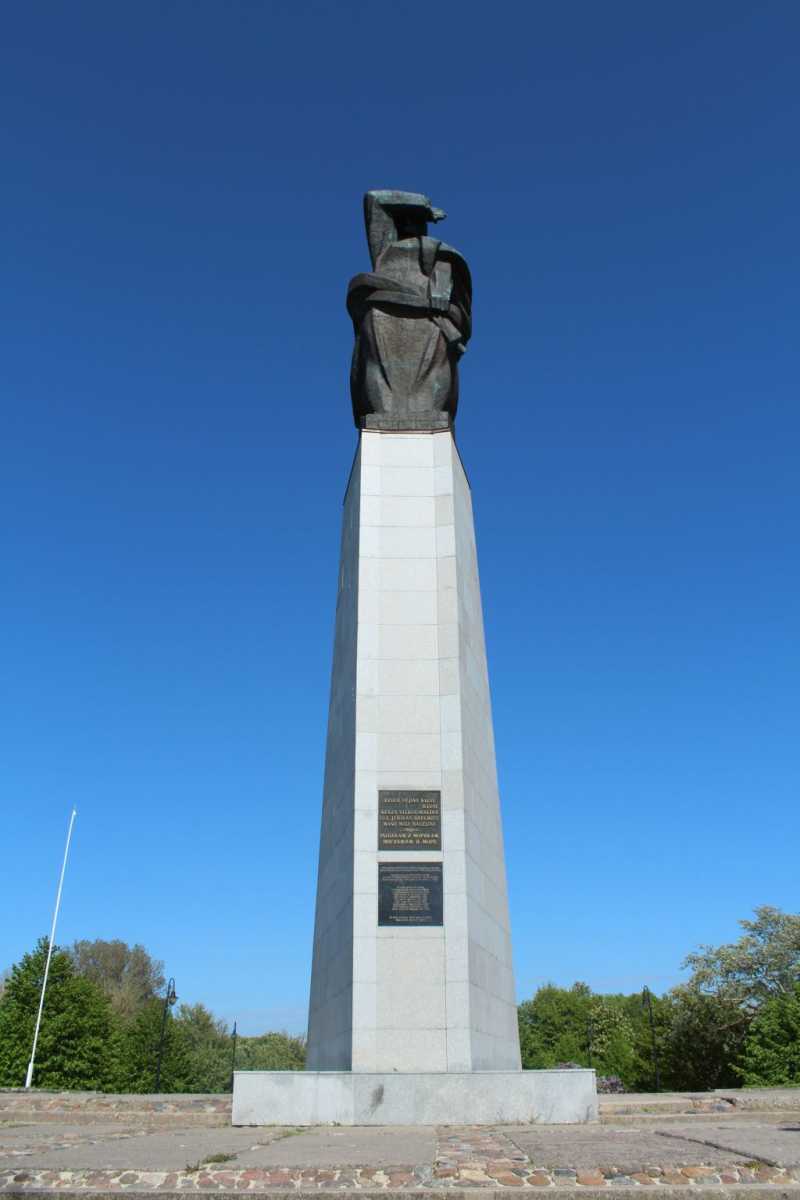 Monument to the sailors and fishermen perished in the sea
There is an inscription on plate saying: 
Sing, sweet zephyr, gently, gently,
Carry not the waves ashore;
In the sea's tender depths slumber
My dear, beloved, brothers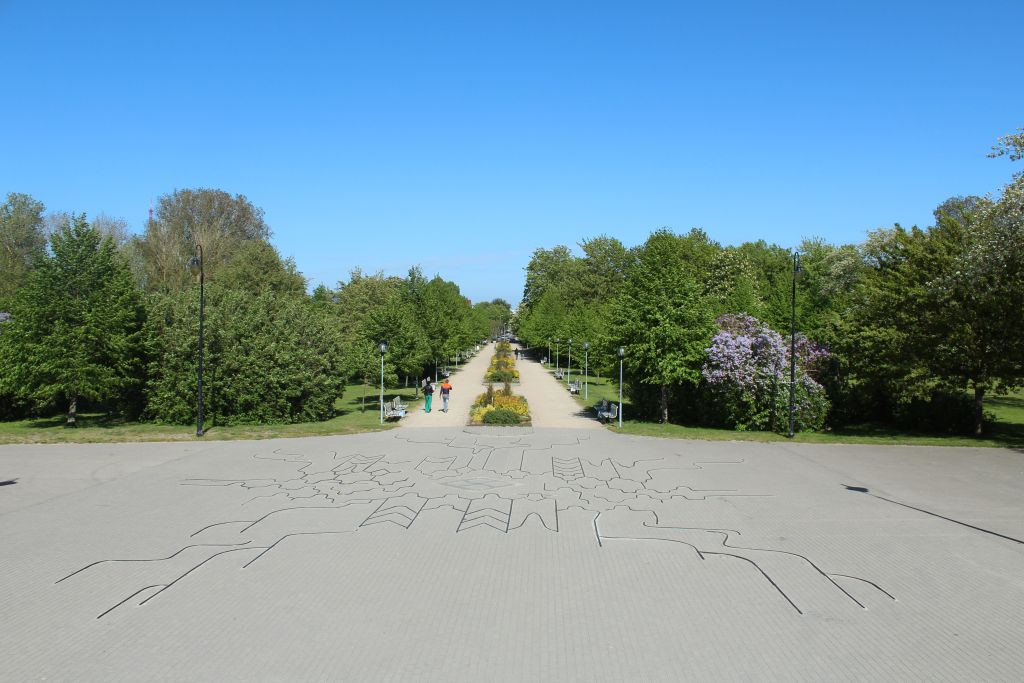 View to the park