Navtlugi farmers market is located in the Samgori metro area, Tbilisi.
It seems it is possible to buy here fresh veggies from local farmers, kitchen sinks, electric lamps, bicycles, and many more.
Navtlugi market seems is like a mix of a Dezerteer bazaar, Kidobani market, and Dry Bridge flea market.
I had heard about this market from friends, but I first time discovered it just at the end of 2022, during a scouting tour for buying an apartment in Samgori. A German friend Ralph, happily assisted me and took me on a small guided tour to the Navtlugi market.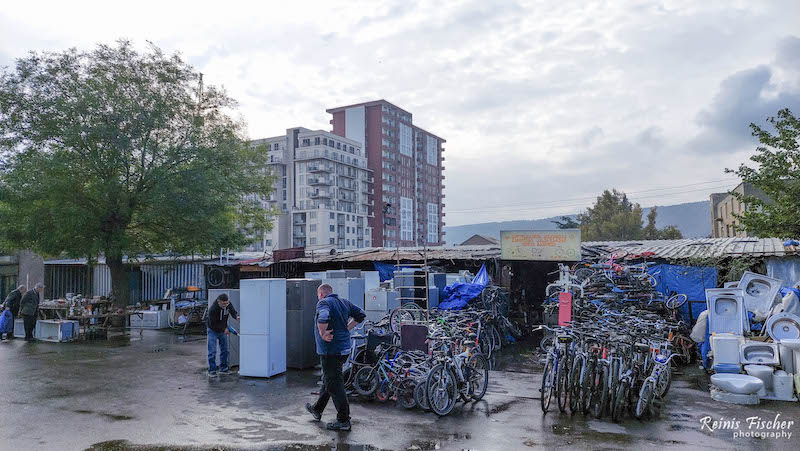 Our potential investment project actually is located just behind the Navtlugi market. Property prices in Samgori are among the lowest in Tbilisi.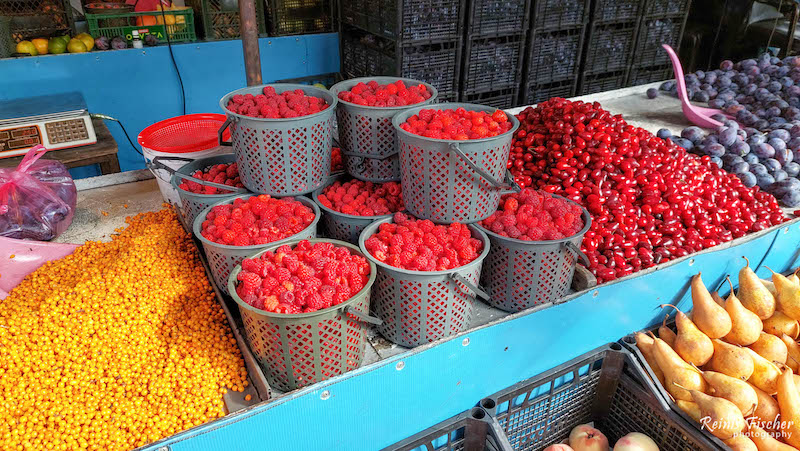 It's said that the open-air bazaars of Tbilisi began with the collapse of the Soviet Union in the early 1990s, as newly-independent Georgia experienced political and economic turmoil. Having lost their jobs and homes, newly-destitute citizens began selling their possessions as hyperinflation decimated pensions and savings.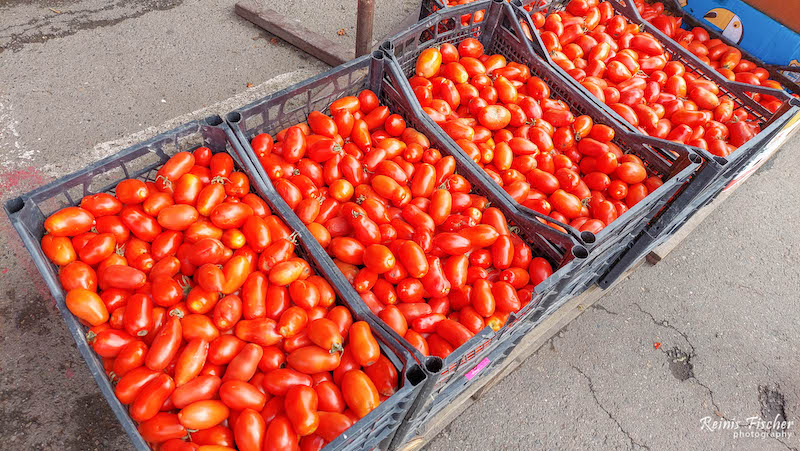 It's possible to find almost anything you can imagine in the market.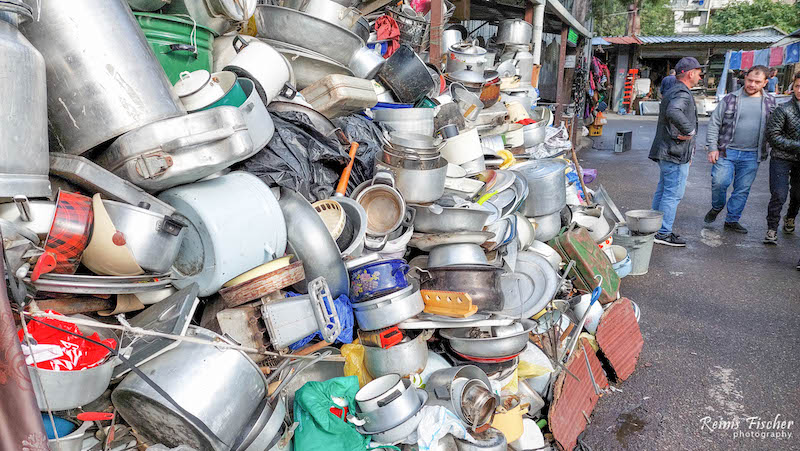 The place is quite interesting just to wonder arround. In the market you can enjoy freshly brewed Turkish coffee.