I have been lately a lot in church photography. Perhaps Georgia as an Orthodox country has learned me this lesson. Churches are interesting for photography, I believe it's pretty hard to take a decent image of a church by not using some good lenses and a tripod. Churches looks great from a distance, they are majestic and impressive.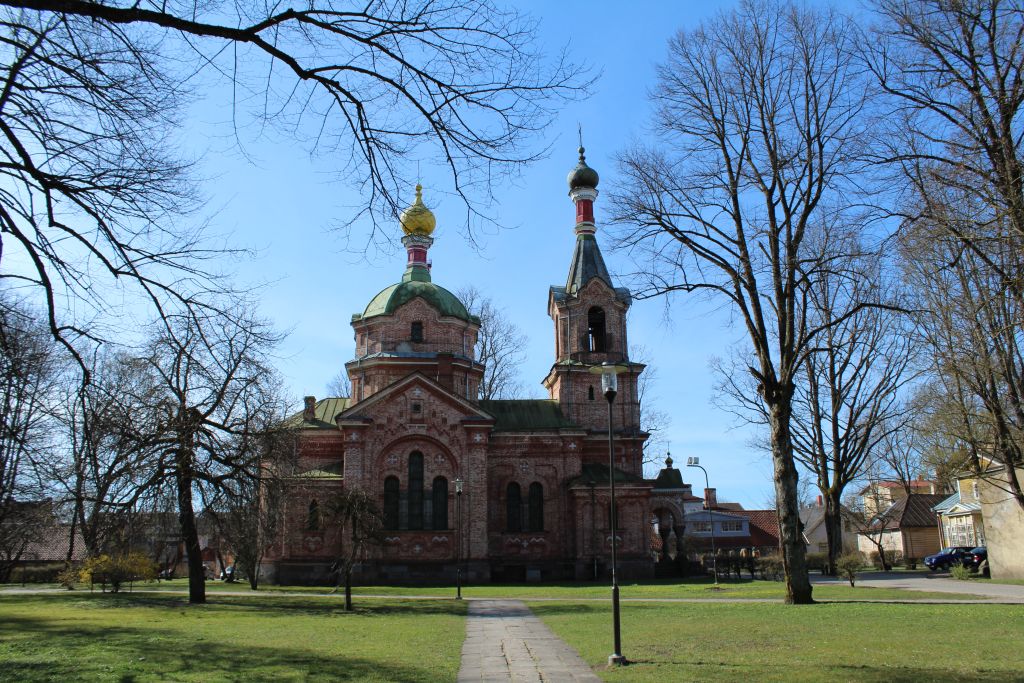 Kuldiga Orthodox Church
As I have been taught and have find many times - a tripod is a must have for the landscape photography, unfortunately I haven't yet get a decent one, so this is a shot I made by hand. Actually I made some 20 other,but just this picture survived till the end.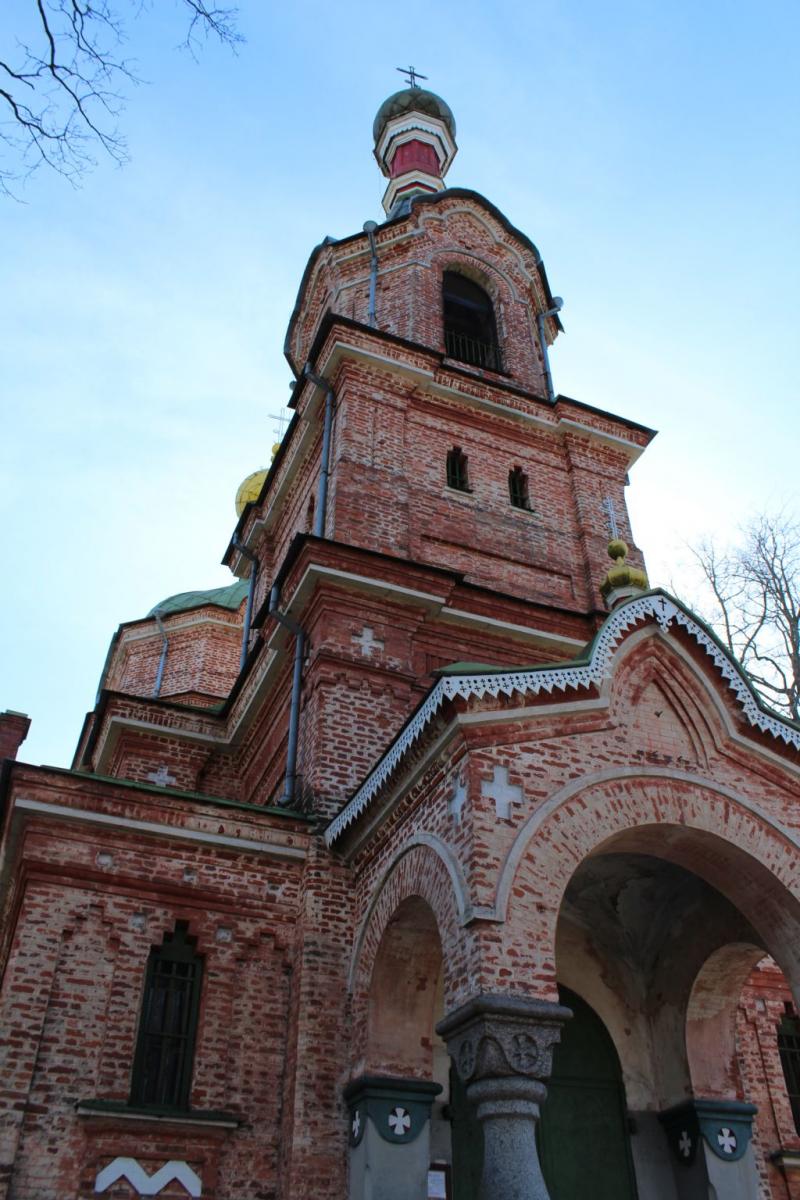 Kuldiga Orthodox Church Tower
Some nice perspective. Those crosses on brick wall looks amazing, right?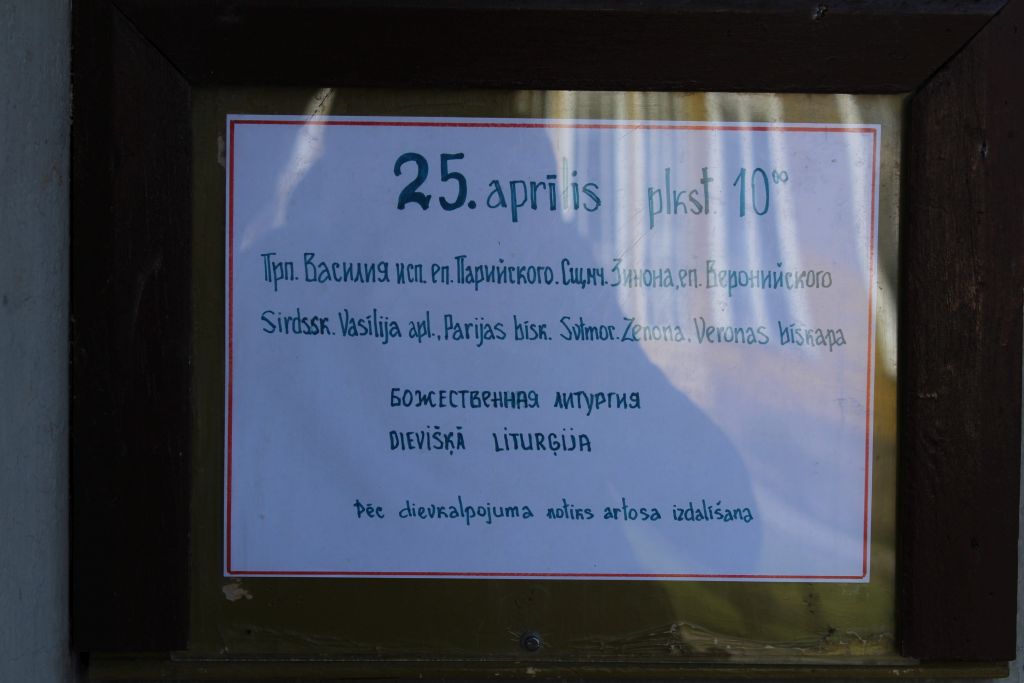 Servings at Kuldiga Orthodox Church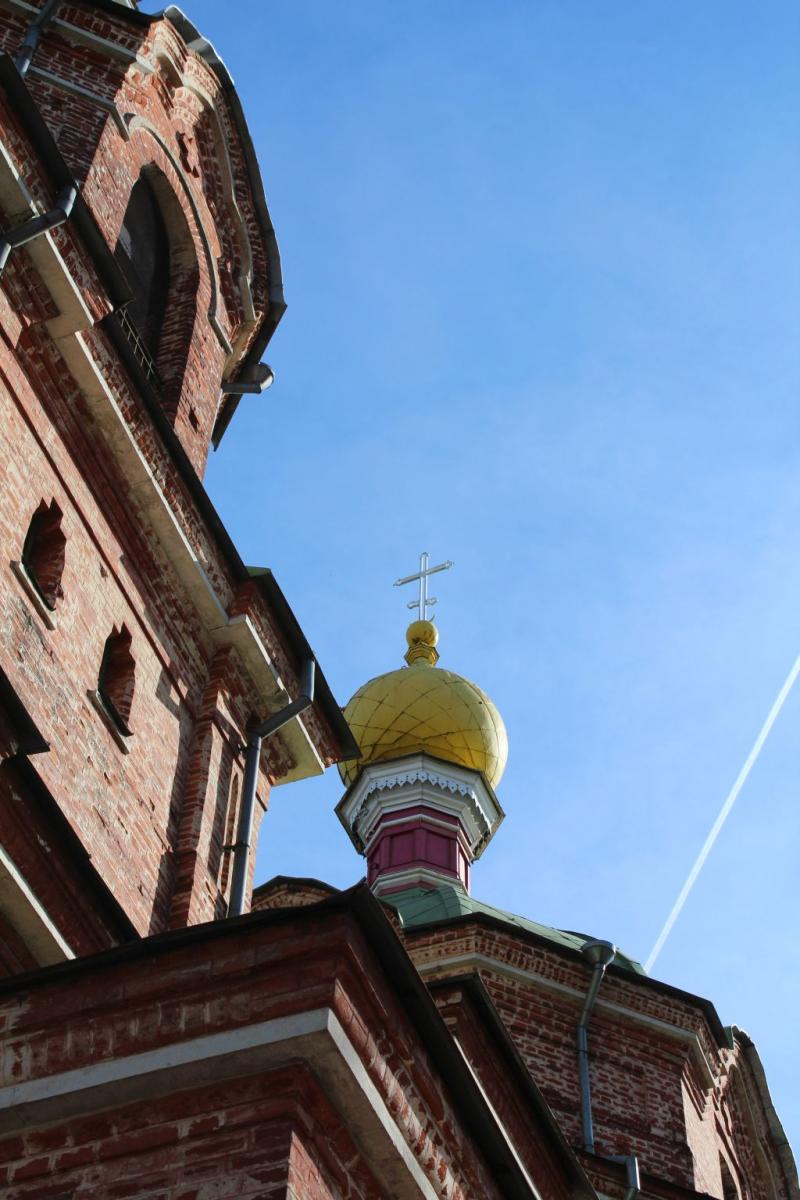 Yellow church cupola 
Ahh, just another attempt of creating art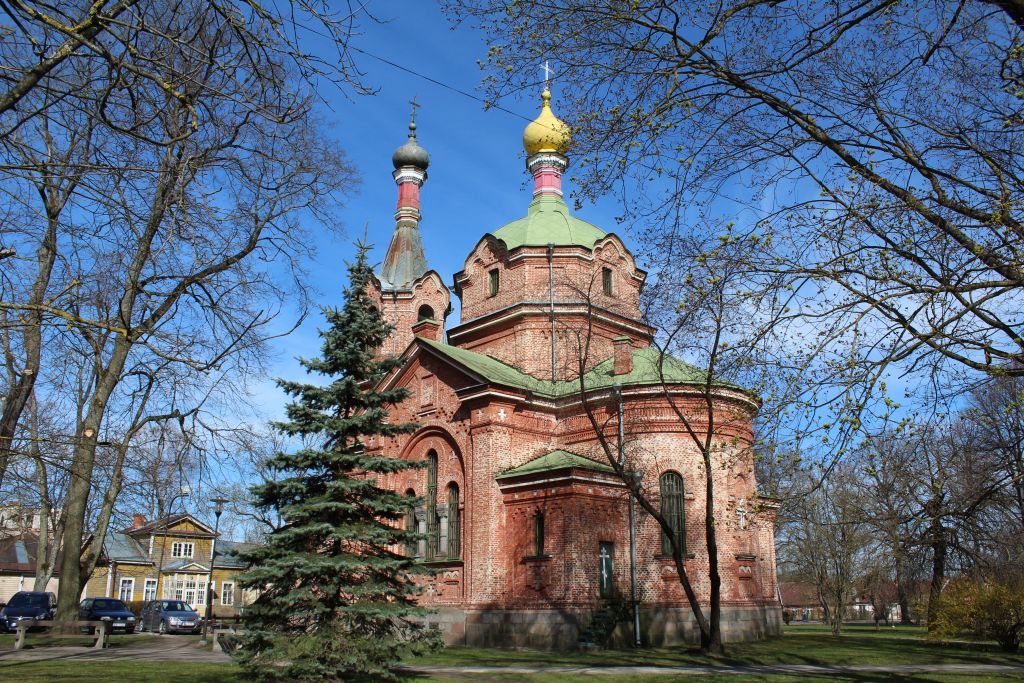 Kuldīga Orthodox Church and park
Doesn't it looks like a mini Kremlin for you? I believe in wintertime around Christmas this park around orthodox church is decorated and a real Christmas atmosphere is created here. Maybe I'm wrong - but looking from this perspective it looks like an amazing place.
Unfortunately this church were closed, what I found a bit strange - as I have always thought - there should always been open door to worship our Good. I was not able to get into, so I cannot show you as I believe fantastic icons they have inside. Maybe that's for good - I should get that tripod next time.
About Kuldīga Orthodox Church
The Church of the Holy Virgin Sanctuary was built in year 1871 and it is the smallest parish in the city. The dome frescoes, as well as the gates forged by Tsar depicting the Holy Mary, the Archangel Gabriel and evangelists are worth seeing.