Florence is a destination to head for if you are looking for renaissance art. 
Florence is famous for its history: a centre of medieval European trade and finance and one of the wealthiest cities of the time, it is considered the birthplace of the Renaissance, and has been called "the Athens of the Middle Ages"
In today's Piece of Life photo series - Postcards from Florence, taken at the end of 2015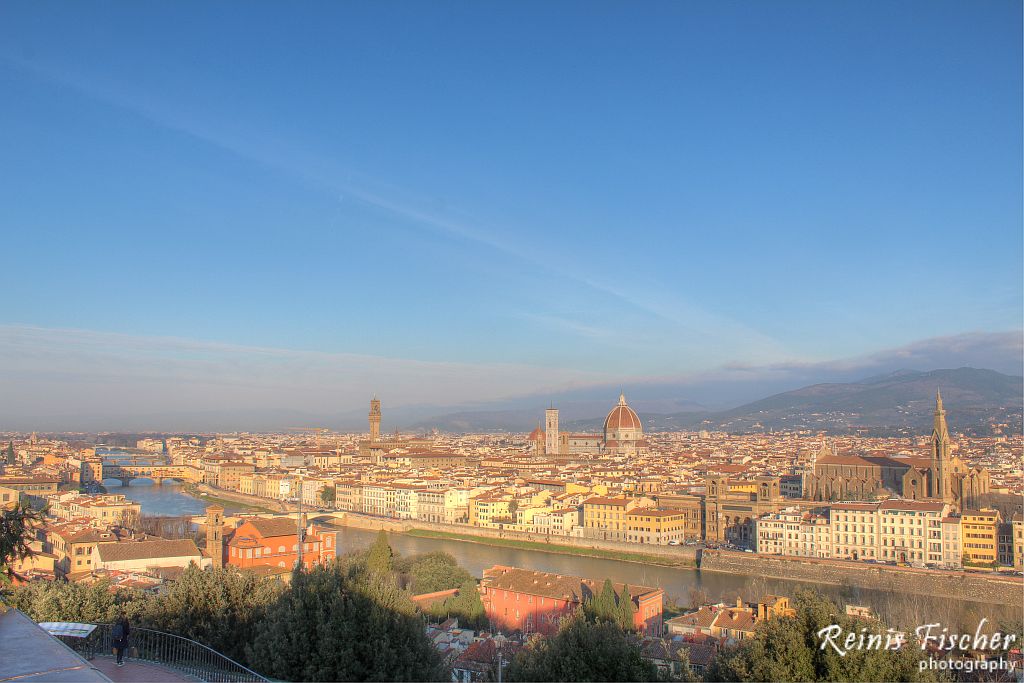 View towards Florence
If you are new to Florence and might wonder where are the best points to photography the city, get to the Michelangelo Square, from this place all Florence is on your palm. I installed a tripod here and played a bit with camera here - above image is final HDR I rendered using Photomatix.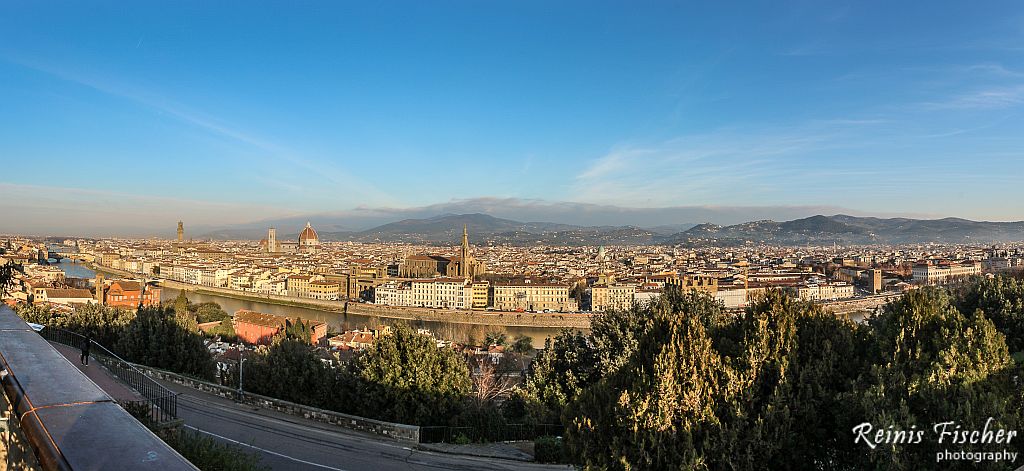 Panoramic view towards Florence
Some magic with photo stitching and in result - lovely panoramic view of Florence.
Next we headed by our rental car straight into the heart a city, parked our car near a cathedral and went in a few hour wandering tour around Florence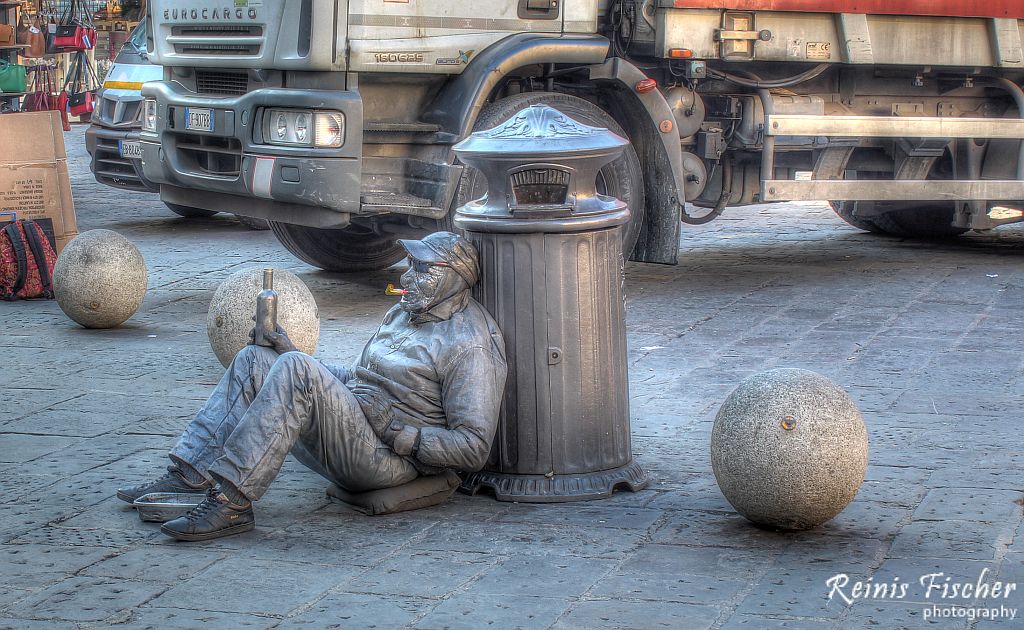 Mime in the streets of Florence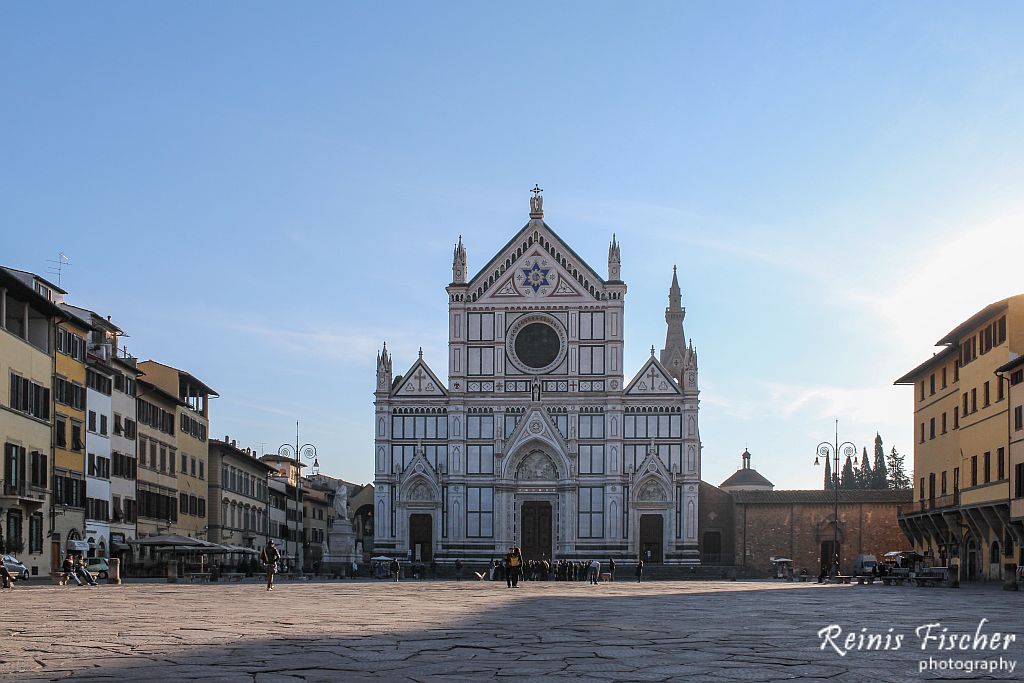 Basilica of Santa Croce, Florence
Turns out the Michelangelo is buried in Santa Croce, and also the Rossini, Machiavelli, Galileo Galilei and who was tried by the Inquisition and was not allowed Christian burial until 1737, after 95 years of thanaato. There is also a monument to Dante, but the sarcophagus is empty. 
The Basilica di Santa Croce (Basilica of the Holy Cross) is the principal Franciscan church in Florence, Italy, and a minor basilica of the Roman Catholic Church. It is situated on the Piazza di Santa Croce, about 800 metres south-east of the Duomo. The site, when first chosen, was in marshland outside the city walls.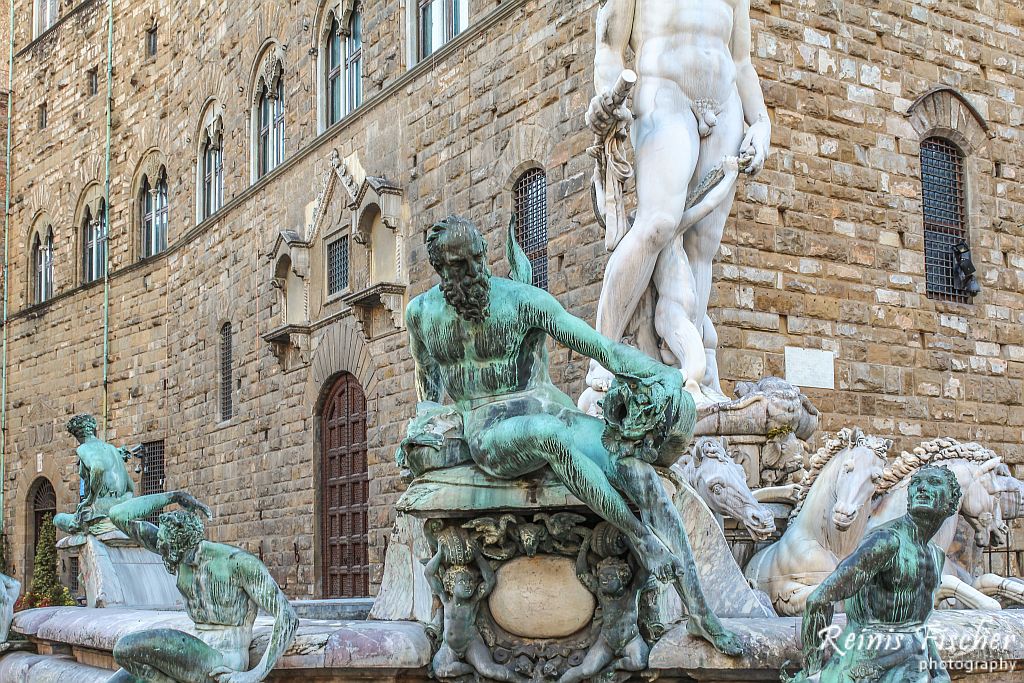 Renaissance sculptures in Florence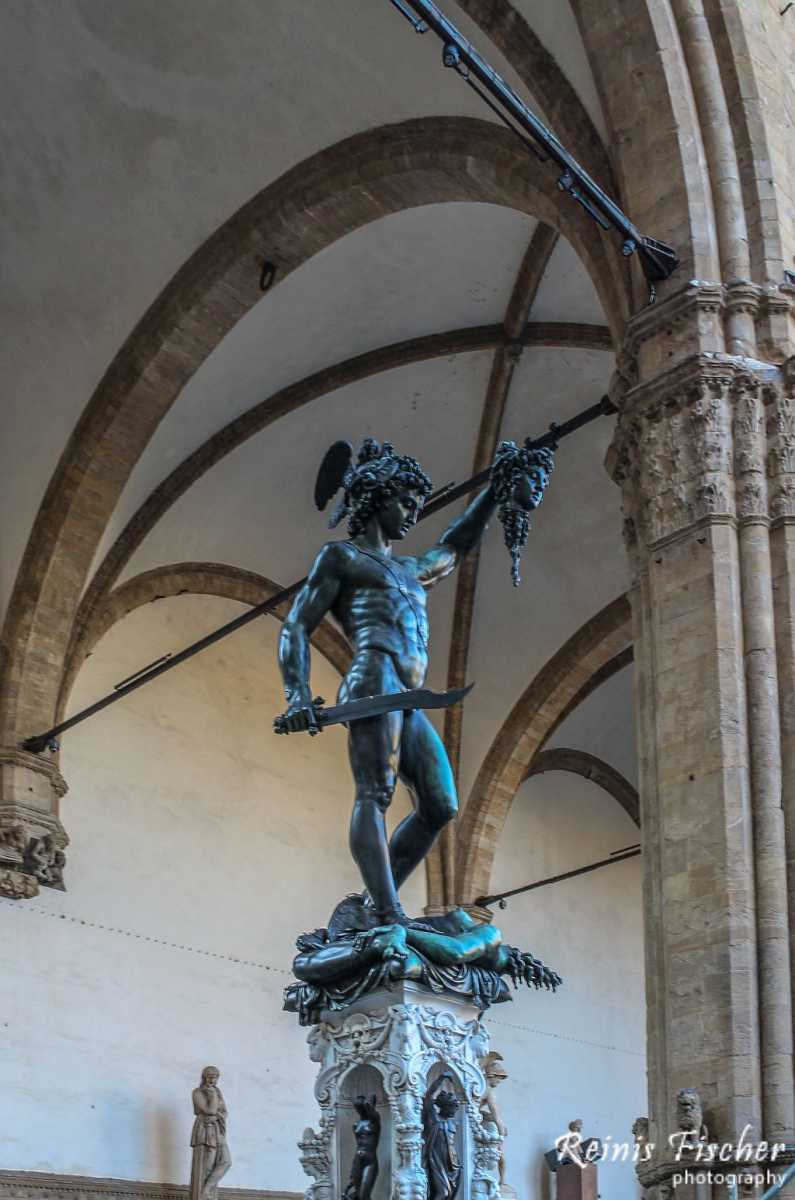 Renaissance sculptures in Florence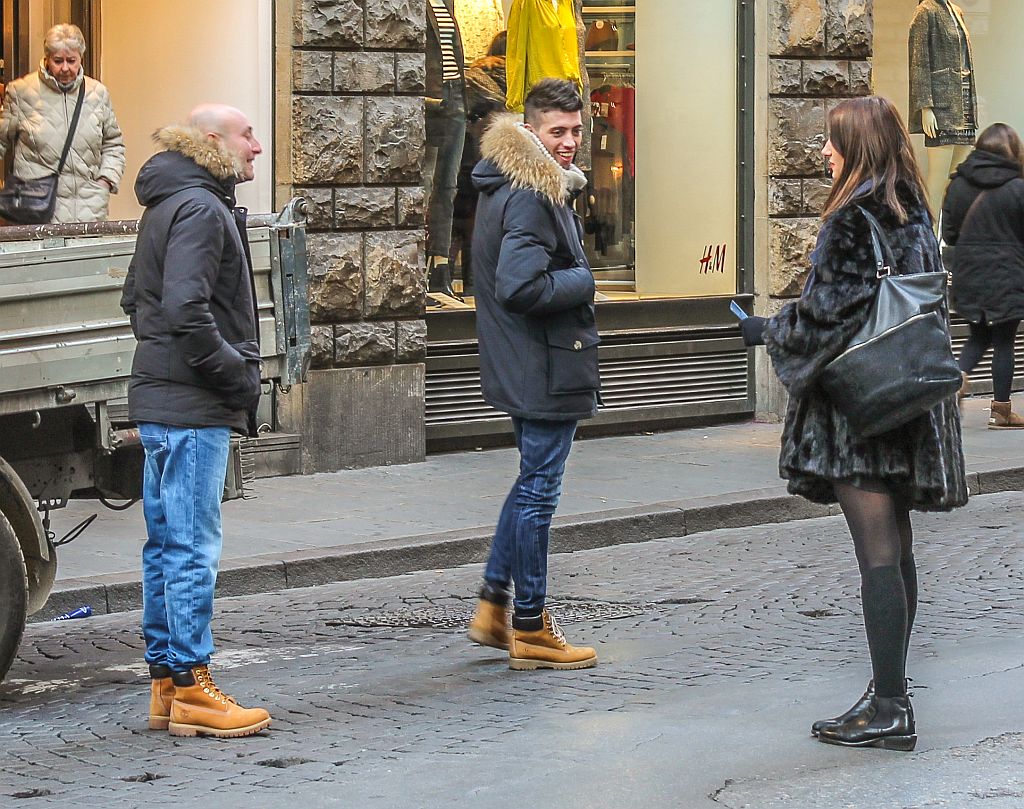 Florentines
I actually bough a pajama at that H&M store seen in the background (above image)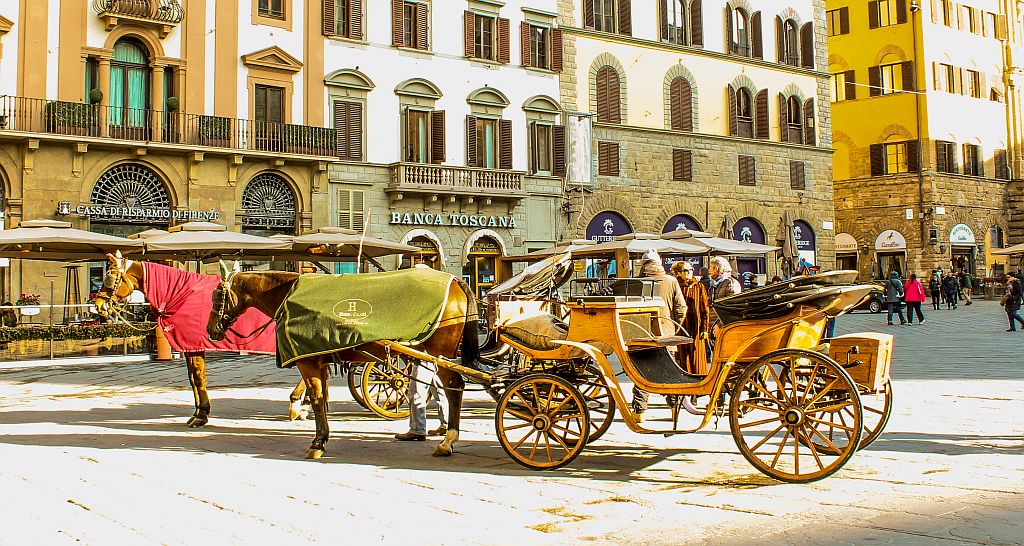 A chariot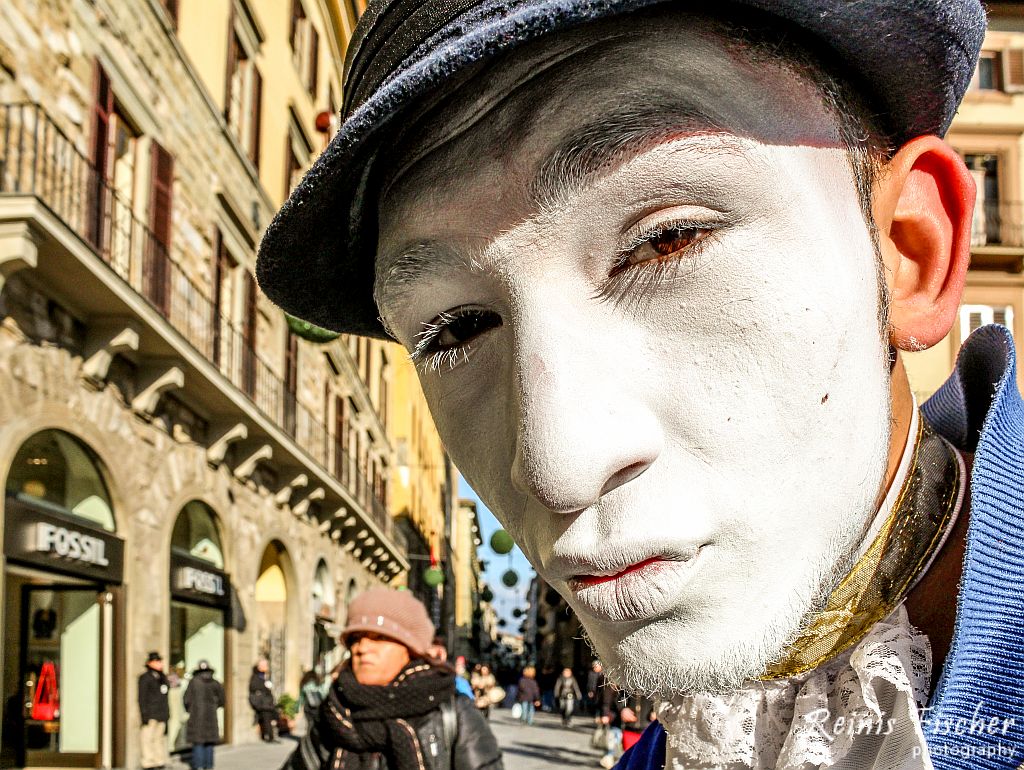 Mime posing for a shot in Florence