Pullman Tbilisi Axis Towers Wellness Center is located in Vake (37M Ilia Chavchavadze Avenue) on the 6th floor at Axis Tower. It has a 25 meters heated indoor pool with a retractable roof, sauna, steam room, gym (more like a fitness), spa treatment rooms, and a lounge.
We booked an unlimited membership here for one month in November 2022 (paying GEL 600 each, kids go free) with unlimited access to the gym pool and sauna facilities.
Kids (pre-schoolers) going free was the selling moment for us - as I believe this is a great family deal, spend about GEL 1,200/mo but gain access to a gym, and swimming pool - a good and healthy way to spend the winter months in Tbilisi.
My favorite gym for years has been and still is the Champions Academy on Aghmanashebeli avenue. In fact, during the month of November, I visited both gyms, sometimes both on the same day. lol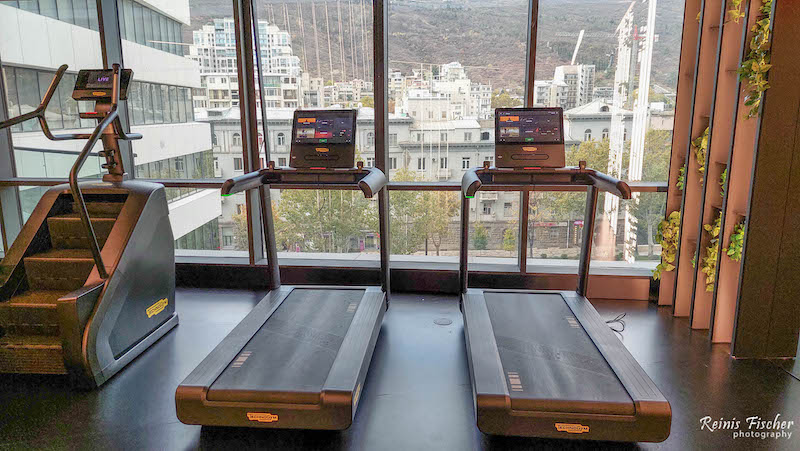 Kind of brand new and equipped with the latest soft, built by Techn0Gym but still I'm not very enthusiastic about the Technogym brand. Don't get me wrong. They do the job, just are not very sturdy. If comparing gym equipment at Champions Academy - it feels much better over there. It seems I just prefer the Freemotion brand over Technogym. Though the software-equipped treadmills are fun and the soft can actually help with setting up your training cycle.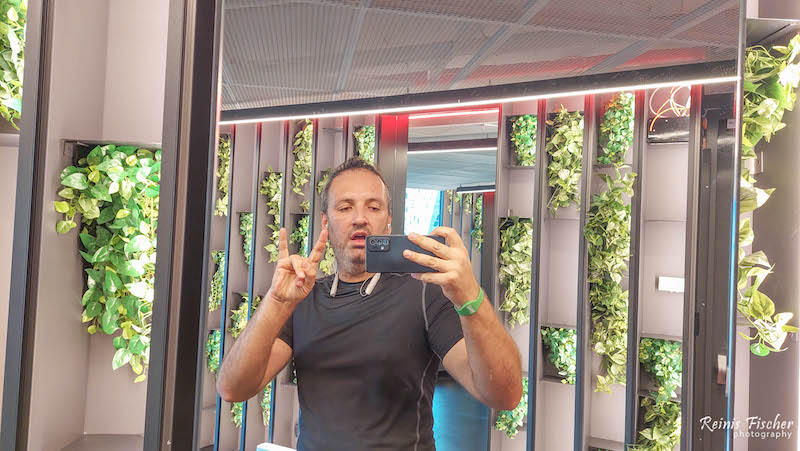 During the past few months, I have dropped about 17kg -  intermittent fasting, plus daily gym going and medium workouts with dumbells and more.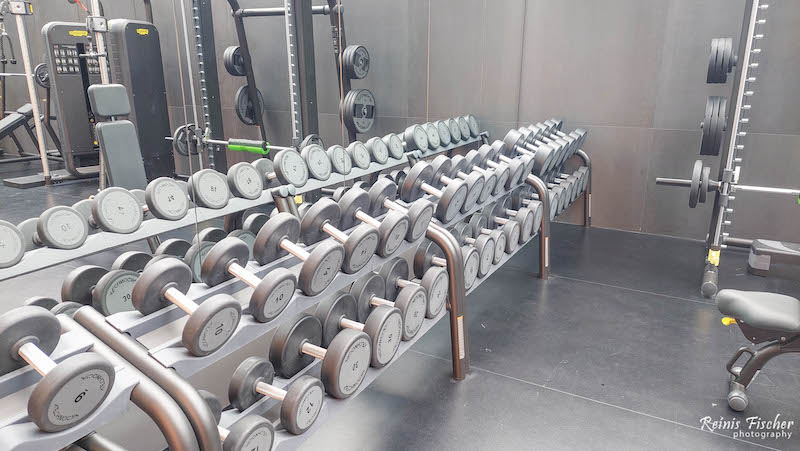 The gym is decent - it has most of the important equipment to work out both with the upper and lower body.
Most of the machines seem are again from Technogym. As this is not my favorite brand, I'm not 100% happy with them, but again, they do their work - and the rest is up to you. Some can train in a meadow by just throwing rocks. So to be on the objective side - the gym is very decent.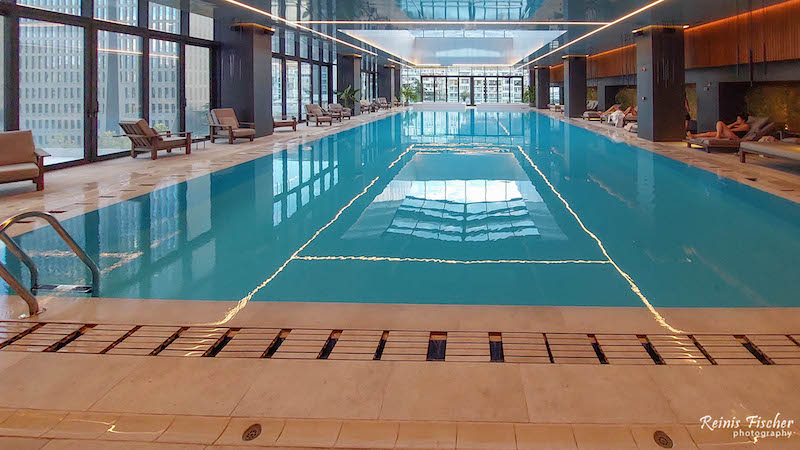 I believe the selling element for this wellness center is the swimming pool, two hot pools, saunas, and great cappuccino from the restaurant.
We also got happy by hiring a 7-time Georgian champion in butterfly swimming to teach our 4-year-old daughter swimming here (12 lessons GEL 550 as in 2022)
I guess this place is rocking also in Summer, with outdoor sun decks that could be an awesome place to chill in Tbilisi.