Shavnabada Monastery is a medieval Georgian Orthodox monastic complex that is located upon Shavnabada Mountain, approximately 30 km away from Tbilisi, Georgia.
I have noticed this monastery atop of the hill in the past, mostly when driving to the Birtvisi canyon, but this time we were visiting Tbilisi Hills golf club from which the monastery complex was nicely seen, and it was agreed to actually visit it.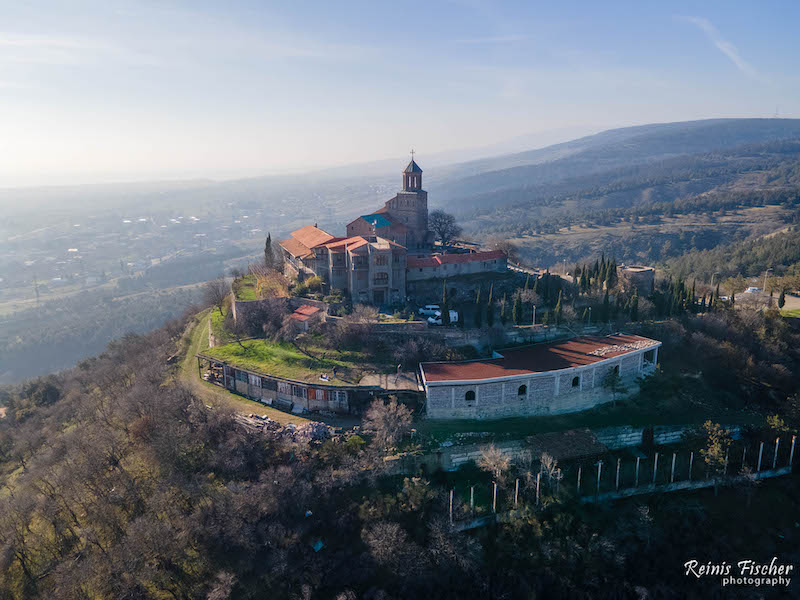 So we did and even had a nice picnic here (atop the roof of a dwelling house)
You can see more about our adventures here and Tbilisi Golf resort in this documentary: Holiday Season
Monastery was named in honor of St. George who, according to a local legend, wore a black cloak (Georgian: shavi nabadi, hence the mountain's name) while leading the army of the king of Georgia in one of the victorious battles of the time.
The monastery of Shavnabada is known for a rare variety of wine, also called Shavnabada, made by the monks there.