As the name suggests - Tbilisi Hills Golf & Residences is a place that offers golf and real estate. Kind of a millionaires oasis. But you don't have to be a millionaire to enjoy the perks of this place - playing the golf or at least having brunch or a menu at the restaurant. Price per gold seesions are quite afforable and you don't even have to be a club member to play some. 
Owned by an Estonian / Russian businessman Oleg Ossinovski, Tbilisi Hills is a place where the Estonian flag stands together with the Georgian and European.
We keep coming here time after time to enjoy dinner , beautiful views towards Tbilisi city or Shanbadaba monastery. or as one of our friends told -  to have that British colonial feeling. LOL.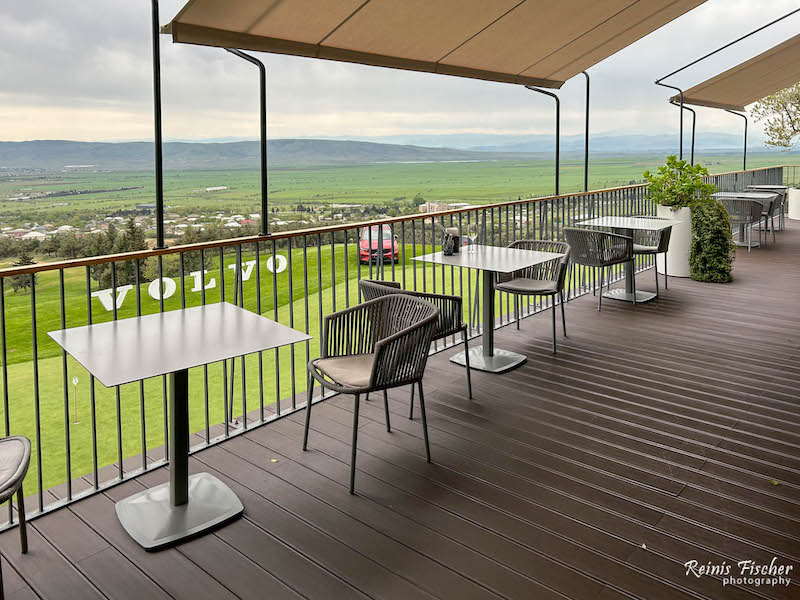 Restaurant serves typical European cuisine, with french fries, hamburgers, and if you are lucky enough - Estonain Saku beer can be ordered.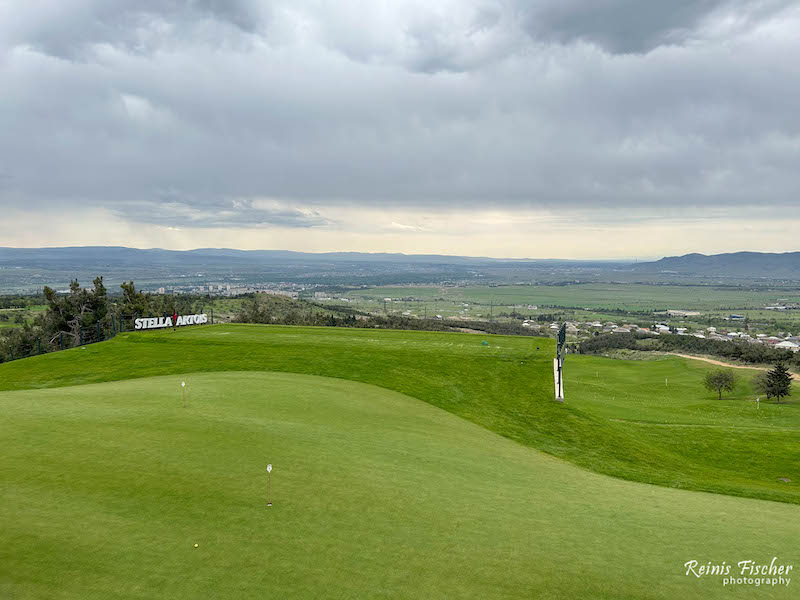 Tbilisi Hills has a professional 18-hole golf course. The golf facilities occupy 110 hectares, fully comply with European standards and are ready to host international tournaments. Golf is very popular all over the world, because people of different ages: from 7 to 77 years can play it. Although this kind of sport is not simple, because it requires talent and a strong character, it attracts not only professionals, but also amateurs.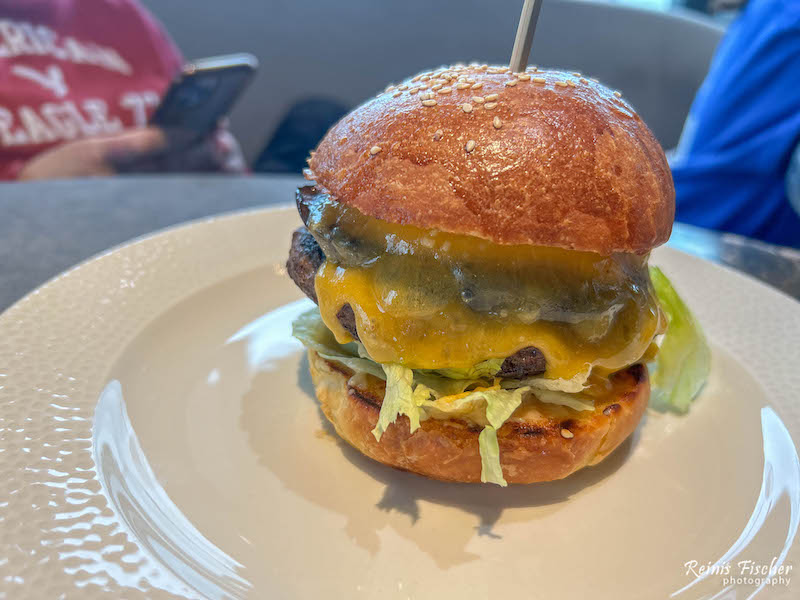 In Tbilisi Hills Restaurant you will taste the best European cuisine and large selection of cocktails. You will be able to enjoy your meal in the wide terrace with spectacular view to Tbilisi city.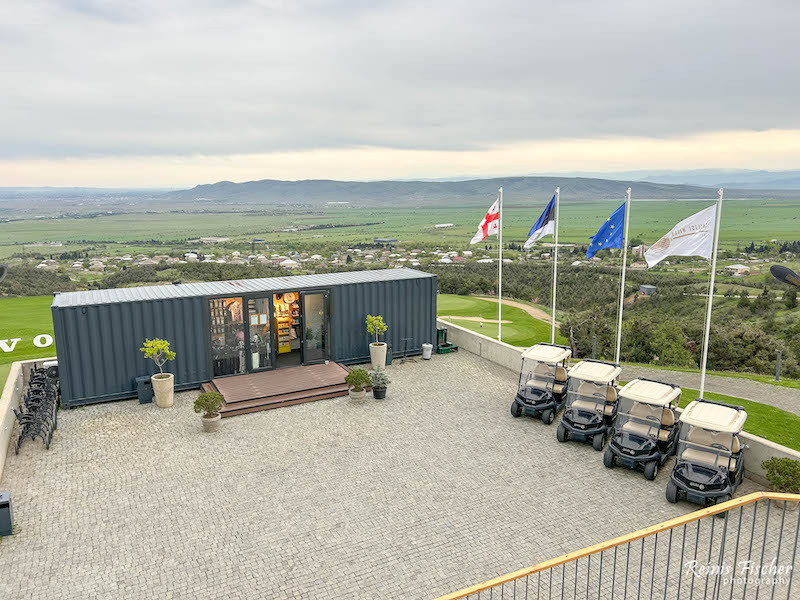 Last, but not least, Tbilisi hills also offers buying real estate and living in the neighbourhood. Learn more at: https://tbilisihills.com/