Nikortsminda Cathedral is a Georgian Orthodox Church, located in Nikortsminda, Racha region of Georgia.
I first discovered this beautiful cathedral in mid-October 2022, during our first trip to the region of Racha.
It is said, that Nikortsminda was built in 1010–1014 during the reign of Bagrat III of Georgia and was repaired in 1534 by the King Bagrat III of Imereti. Three-storied bell tower next to the cathedral was built in the second half of the 19th century. Frescoes inside the cathedral date from the 17th century.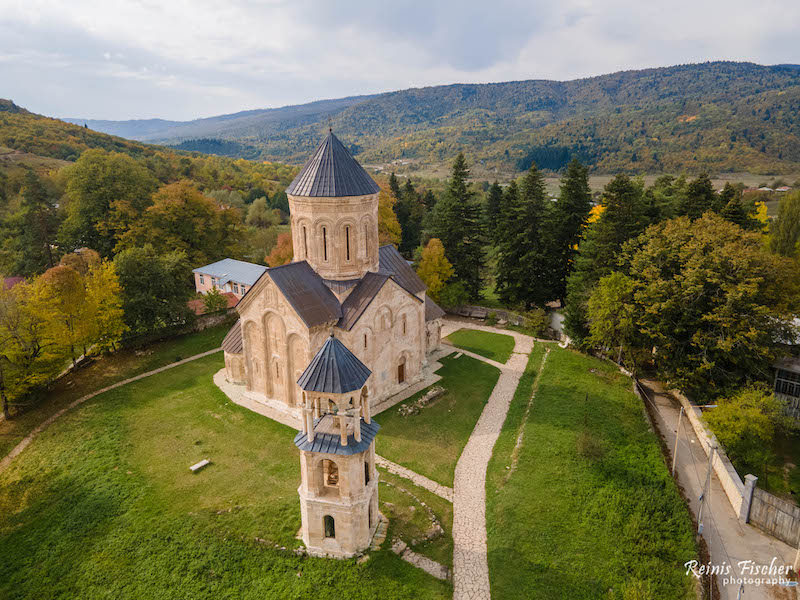 The cathedral is on the Tentative List for status as a UNESCO World Heritage Site.
Stylistically, Nikortsminda reflects the Georgian cross-dome style of architecture, following a six-conch-within-rectangle plan. The rectangular western apse has adjoining side chapels.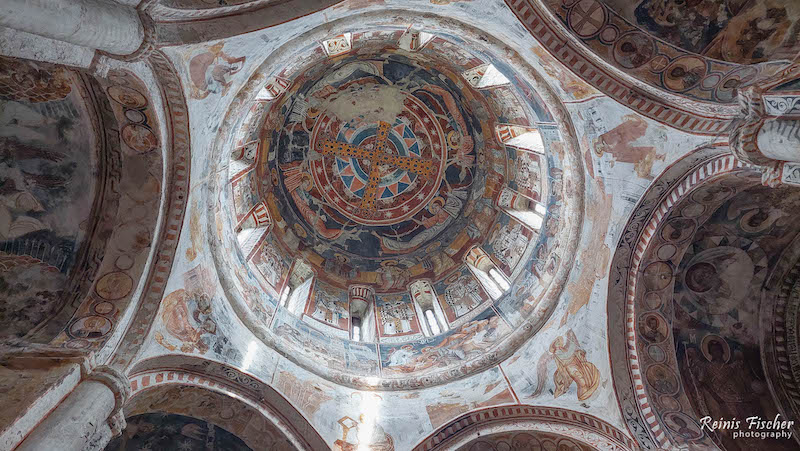 Nikortsminda has a massive dome and unbroken arcatures as its twelve windows, which are decorated with ornamented architraves.
Make sure to visit this cathedral, when planing a trip to the region of Racha in Georgia