The ancient church called ''Gorijvari'' stands between the Trialeti Mountains and the river bank of Mtkvari close to the Gori town in Georgia.
The church was named after Saint Georges, which was originally built in the 12th century.  It was burned down by the Turks, rebuilt, and destroyed again by an earthquake in 1920. The current church was built in the 1980s.
It was at the end of January 2022, we were traveling around Gori town and were looking for some interesting sightseeing objects  - and Gori Jvari popped on our radar. Unfortunately, we were not able (didn't try) to actually reach the monastery complex, instead, I was using a drone to film and photograph this place from a distance. Impressive!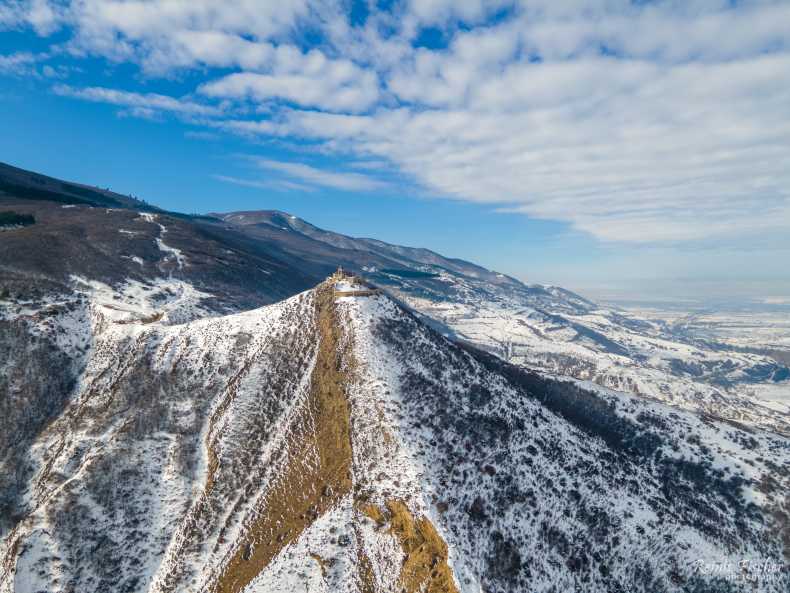 I would call this place as awesome as Gergeti church near Kazbegi. Great touristic potential. The views from the top should be awesome. I guess a hotel like Rooms Hotel in Kazbegi in the footsteps would help Shida Karli region to boost tourism.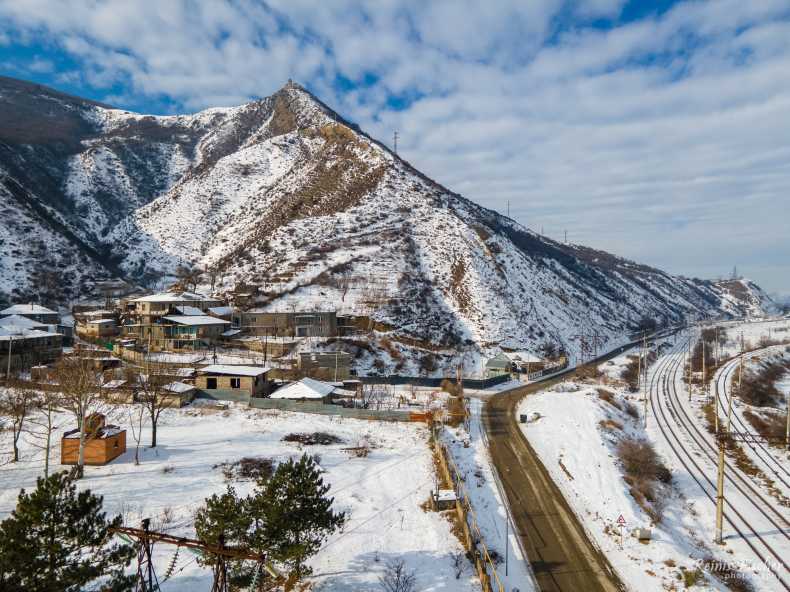 Gorijvari church is located in Shida Kartli region, Gori Municipality, in the village of Didi Gorijvari, 4 km away from Gori. The road goes to the church.