Summer café-bar "Kazbārs" is located next to the watermill in the heart of the scenic park of Kazdanga.
This place serves freshly ground coffee, Italian dessert affogato, refreshing soft ice cream (including vegan options), cold live beer, and vegan soups. 
Place is run by energetic couple from Riga, if you will be happy enough you could catch up with host Ernests and enjoy the conversation about the running restaurant, flying planes, local area and more
Top 3 Things to do in Kazdanga, Latvia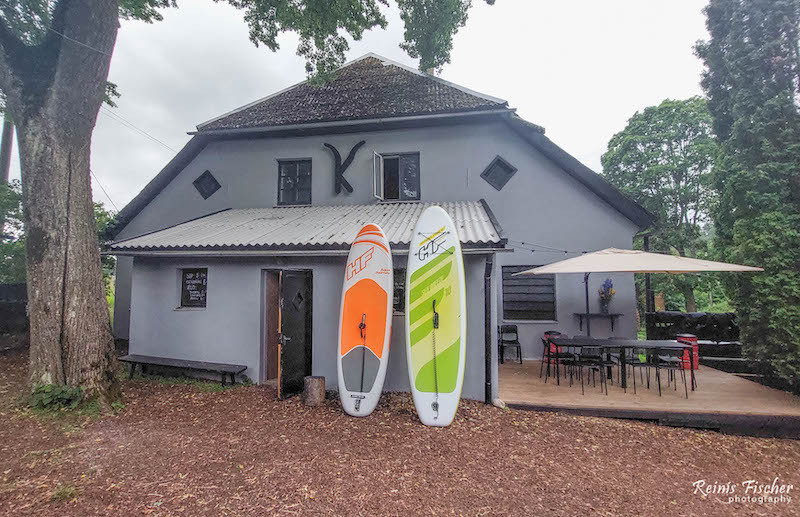 Kazbārs offers to rent sup boards (around EUR 5/h in 2022), as the lake is located across the street, this seems quite attractive.
Sup boards are getting the momentum in Latvia. Smart to have them at rural cafeteria I guess.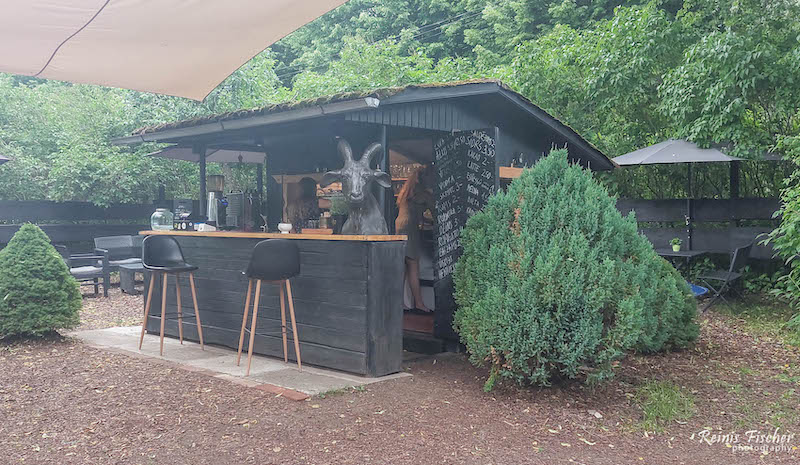 The place is open May-September. 
They are looking to open indoor restaurant and serve steaks soon. 
If you happen to be in area - make sure to visit Kazbārs