One of the most impressive tourist sights in Tallinn, most probably is Tallinn Town hall square and its surrounding restaurants and cafes. Speaking of the Town Hall it is the oldest town hall in the whole of the Baltic region and Scandinavia.
We visited Tallinn's Town Hall square while headed to our hotel (located somewhere close) during a short 2 day trip to Estonia's capital to celebrate my 30th birthday.
To enter into Old Town we had to cross Viru gate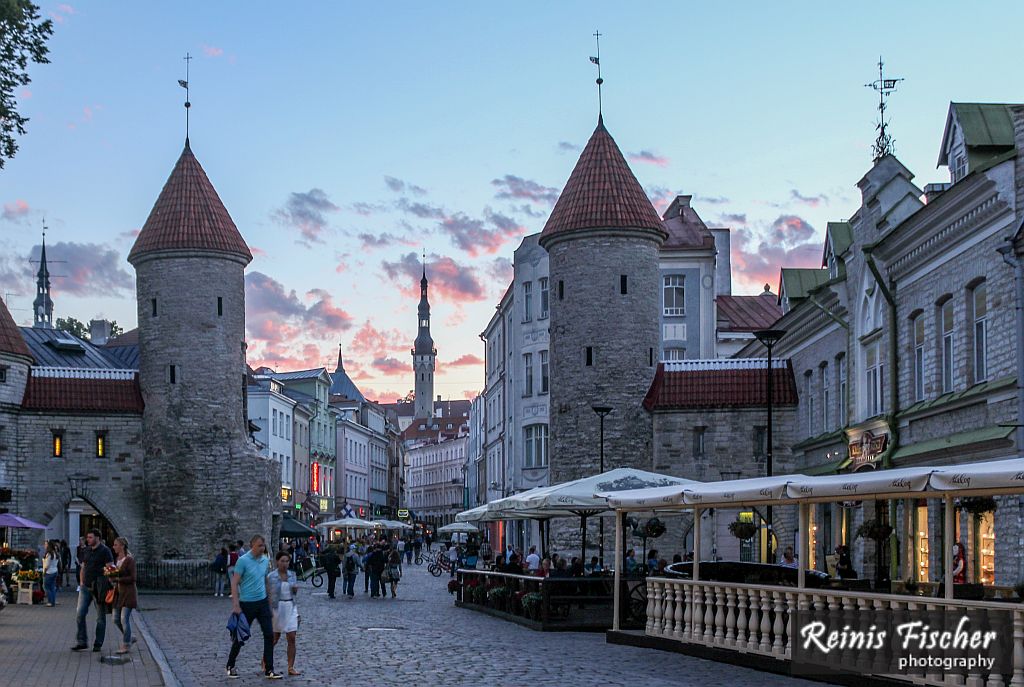 Viru Gate in Tallinn, Estonia
The barbican of Viru Gate was part of the defense system of Tallinn city wall built in the 14th century. By the 16th century, it had 8 gates that consisted of several towers and curtain walls connecting them. The main tower of a gate was always square and the barbicans were equipped with one or two small round towers. As the entrances to the Old Town were widened, several gates were demolished. The Viru Gate had to pay its dues to a horse-drawn tram route that connected the Old Market with Kadriorg. However, the corner towers were preserved; also, you can still see a part of the bastion that is called Musumägi. In 1898, its southern tower received a small Neo-Gothical addition.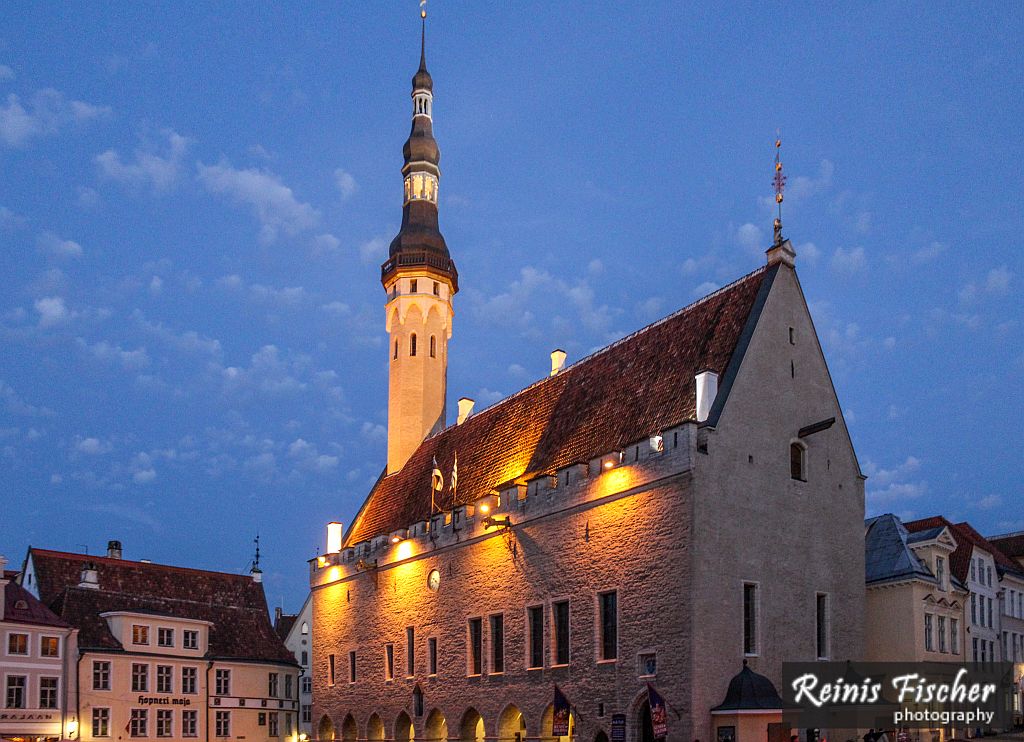 Tallinn Town Square
Town Hall Square has been a market place and the centre of this old Hanseatic town since the Middle Ages. It became the centre of the Lower Town at the turn of the 13th and 14th centuries. As a square it plays an important role today as well - in summer it is filled with outdoor cafes, plays host to the Old Town Days and other medieval festivals, is a venue for open air concerts and fairs and more. In winter it becomes a magical Christmas market, the centrepiece of which is a towering spruce tree. The tradition of celebrating Christmas festivities here dates back to 1441, when the Brotherhood of the Blackheads are thought to have erected the world's very first Christmas tree.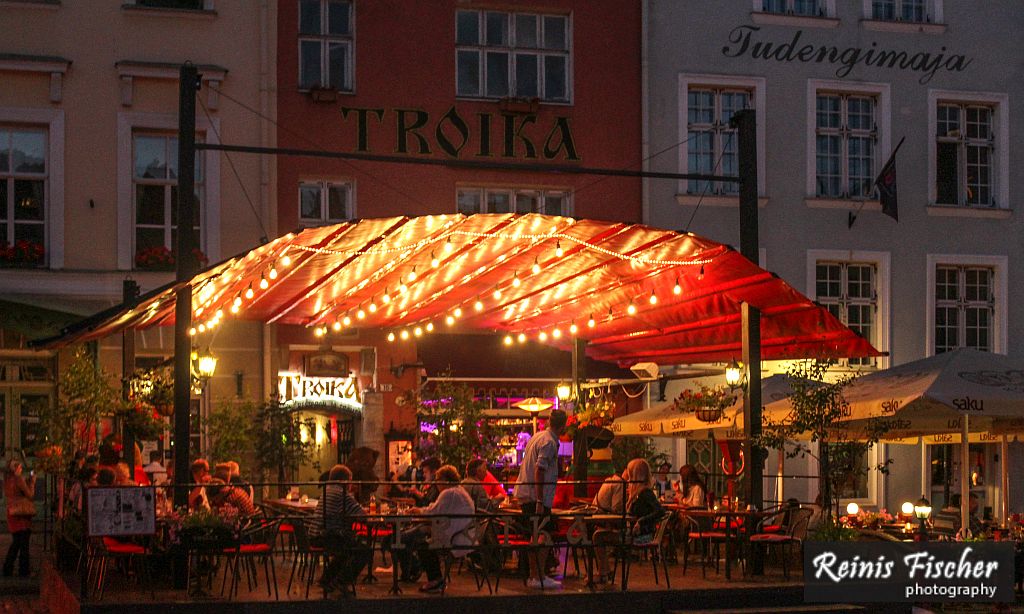 Russian tavern Troika in the heart of Tallinn
Although a vey pricey place, this place knows how to attract visitors - dancers dressed in Russian national costumes performing Katyusha, after some second beer you don't care of price actually.