Shatter the boundaries of what's possible with NVIDIA® Quadro RTX™ 5000. Powered by the NVIDIA Turing™ architecture and the NVIDIA RTX™ platform, it fuses ray tracing, deep learning, and advanced shading to supercharge next-generation workflows. Creative and technical professionals can make more informed decisions faster and tackle demanding design and visualization workloads with ease.
In this article I've listed top 5 best selling laptops with Nvidia Quadro RTX 5000 on Amazon
Disclosure: This article contains affiliate links to Amazon.com, by clicking on links on this page and by making a purchase on the Amazon site, I might earn an affiliate income from that. Prices for laptop computers listed on this page are retrieved using Amazon Product Advertising API and is updated daily. For actual prices please refer to the product page on Amazon.
ASUS ProArt StudioBook Pro 15 Mobile Workstation Laptop, 15.6" UHD NanoEdge Bezel, Intel Core i7-9750H, 48GB DDR4, 2TB PCIe SSD, Nvidia Quadro RTX 5000, Windows 10 Pro, W500G5T-XS77, Star Grey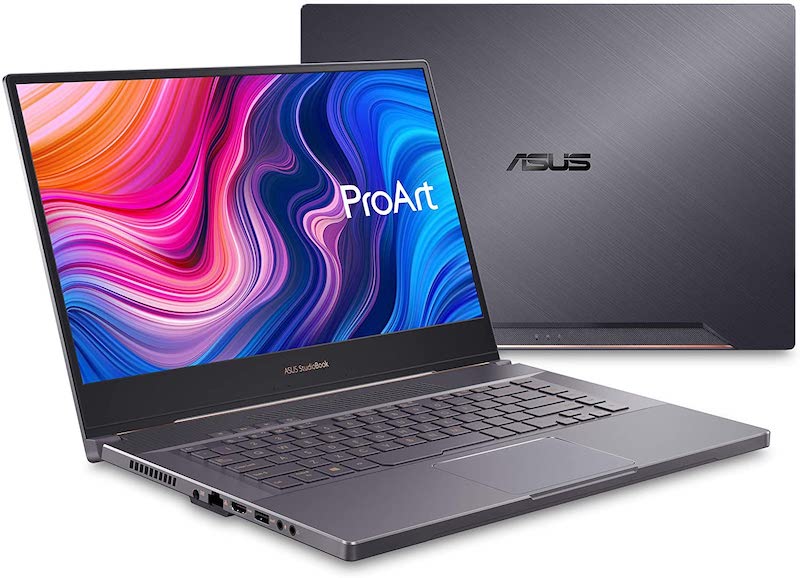 15.6'' UHD (3840*2160) NanoEdge matte display; 100% Adobe RGB; Pantone validated color accuracy; Delta E <1.5
Intel Core i7-9750H (12M Cache, up to 4.5GHz) with Windows 10 Professional
NVIDIA Quadro RTX 5000 with 16GB GDDR6 VRAM - RTX Studio Ready
Fast storage and memory featuring 1TB + 1TB (2TB total) PCIe NVMe SSD (RAID 0) Hyper Drive and 48GB DDR4 Memory
Extensive connectivity with HDMI 2.0, RJ45, USB-C Thunderbolt 3, USB 3.1 Gen 1
List price: $2,149.99 Buy this laptop on Amazon (Paid link)
Razer Blade 15 Studio Edition Laptop 2020: Intel Core i7-10875H 8-Core, NVIDIA Quadro RTX 5000, 15.6" 4K OLED Touch, 32GB RAM, 1TB SSD, CNC Aluminum, Chroma RGB, Thunderbolt 3, Creator Ready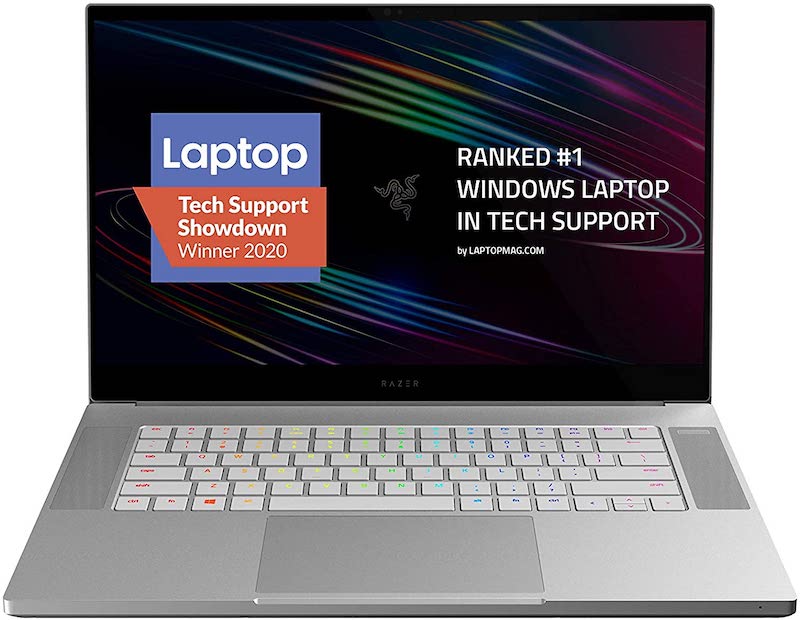 More Power, More Cores: The 8-Core 10th Gen Intel Core i7-10875H processor provides the ultimate level of performance with up to 5. 1GHz Max Turbo.
Studio Ready: The NVIDIA GeForce RTX 2080 Super with Max-Q Design (8GB GDDR6 VRAM) graphics is up to 25% faster than the original RTX 20 Series with more cores and higher clocks.
Vivid Visuals: The 4K OLED touch display delivers blazing fast 1ms response time and a wide color range covering 100% of the DCI-P3 space, while the HDR 400 True Black ensures deep blacks and vibrant colors.
Thin and Compact: The CNC aluminum unibody frame houses incredible performance in the most compact footprint possible, while remaining remarkably durable and just 0. 7" thin.
Innovative Cooling: A unique vacuum sealed, liquid filled copper vapor chamber spans the heat generating components and is the key to getting maximum performance and user comfort in a compact, thin design.
Connectivity technology: HDMI
List price: $4,299.99 Buy this laptop on Amazon (Paid link)
New Precision 7750 Mobile workstations Laptop with10th Gen i9-10885H, 8 Core up to 5.30GHz Quadro RTX 5000 w/16GB 17.3" UltraSharp 4K IGZO AG Display (4TB SSD|128GB RAM|Win 10 PRO)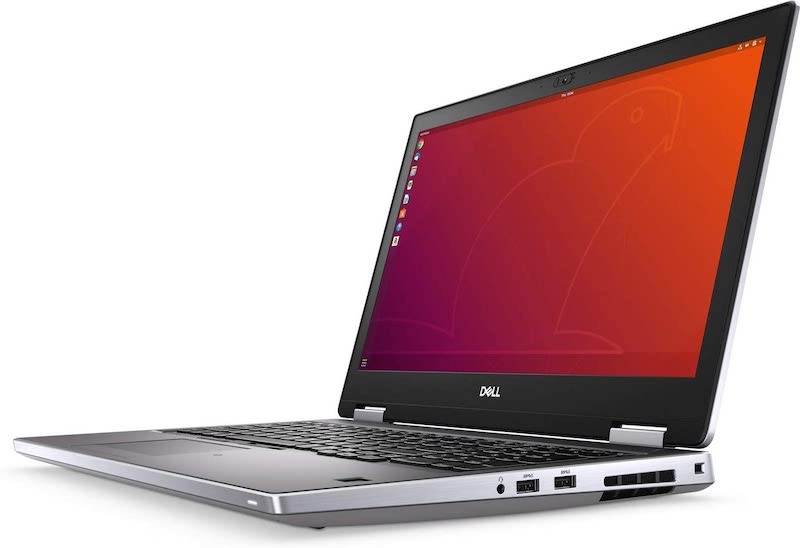 Processor 10th Gen Intel Core i9-10885H (8 Core, 16MB Cache, 2.40 GHz to 5.30 GHz, 45W,vPro)
128GB DDR4-2666 SDRAM memory Upgrade Plenty of high-bandwidth RAM to smoothly run your games and photo- and video-editing applications
4TB PCIe Solid State Drive. Save files fast and store more data.
Graphics Card Nvidia Quadro RTX 5000 w/16GB GDDR6 Workstation Video Card
17.3" UltraSharp UHD IGZO 3840x2160 AG NT,No WWAN,IR Cam/Mic,w/Prem Panel Guar 100% Adobe Aluminum
List price: $5,699.95 Buy this laptop on Amazon (Paid link)
New ThinkPad P17 (17") Mobile Workstation 10th Intel Xeon W-10855M vPro 5.10GHz 8 core Quadro RTX 5000 Max-Q 16GB 17.3" 4K UHD IPS Display Win 10 Pro (8TB SSD|128GB RAM|RTX 5000 16G)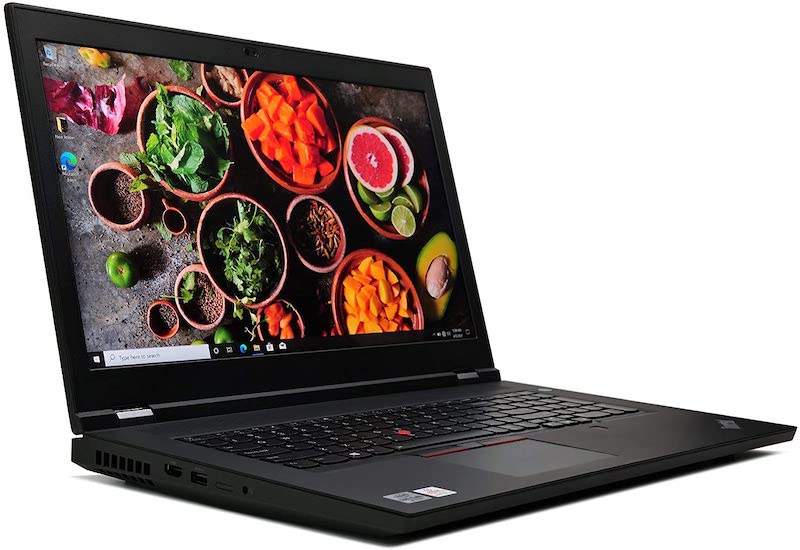 Processor Intel Xeon W-10585M Processor with vPro (2.40GHz, up to 5.10GHz with Turbo Boost, 8 Cores, 16 Threads, 16MB Cache)
Memory 128GB DDR4 2933MHz (32GB X 4) Upgrade
Storage 8TB M.2 NVMe PCIe SSD Upgrade
Quadro RTX 5000 with Max-Q 16GB
Display 17.3" UHD (3480 x 2160) IPS, anti-glare with Dolby Vision HDR 400, 500 nits
List price: $9,999.00 Buy this laptop on Amazon (Paid link)
New ThinkPad P17 (17") Mobile Workstation 10th Gen i9-10885H with vPro 8 core Quadro RTX 5000 with Max-Q 16GB 17.3" 4K UHD IPS Display Win 10 Pro (4TB SSD|128GB RAM)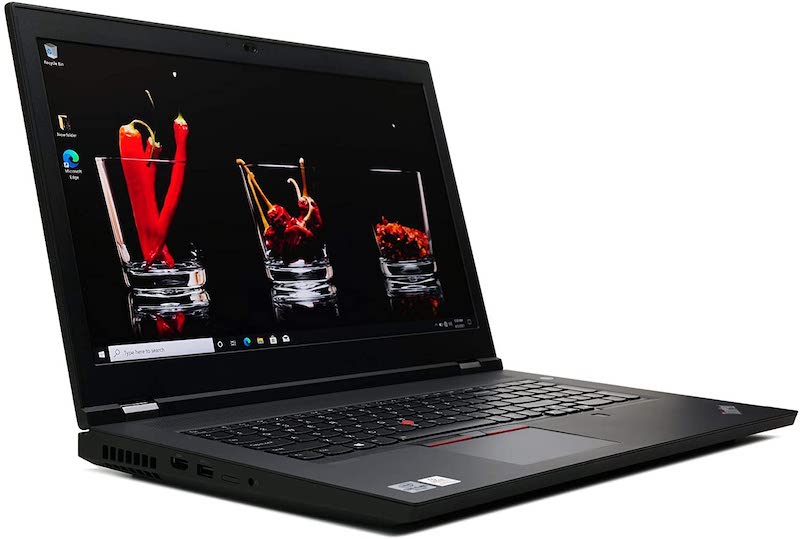 10th Generation Intel Core i9-10885H Processor with vPro (2.40 GHz, up to 5.30 GHz with Turbo Boost, 8 Cores, 16 Threads, 16 MB Cache)
Memory 128GB DDR4 2933MHz (32GB X 4) Upgrade
Storage 4TB M.2 NVMe PCIe SSD Upgrade
Graphics Quadro RTX 5000 with Max-Q 16GB
Display 17.3" UHD (3480 x 2160) IPS, anti-glare with Dolby Vision HDR 400, 500 nits
List price: Buy this laptop on Amazon (Paid link)