Some people visits theater to watch spectacles, some people visits to theater to enjoy a cup of coffee at theaters' buffet. That's exactly what happened to us in late November Sunday afternoon. After wandering around David Aghmeneshabeli avenue we headed here to enjoy cup of latte and try some sweets.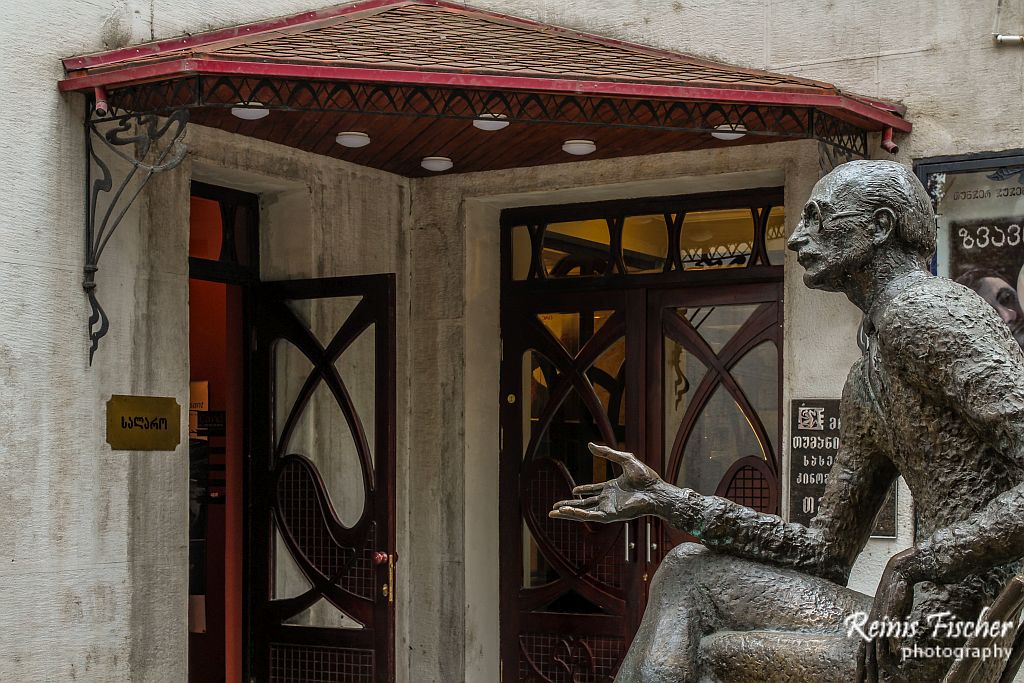 Entrance at Tumanishvili theater
You probably have noticed this lovely sculpture if wandered in this neighborhood - now you now - there is a lovely cafe inside and of course the Tumanishvili theater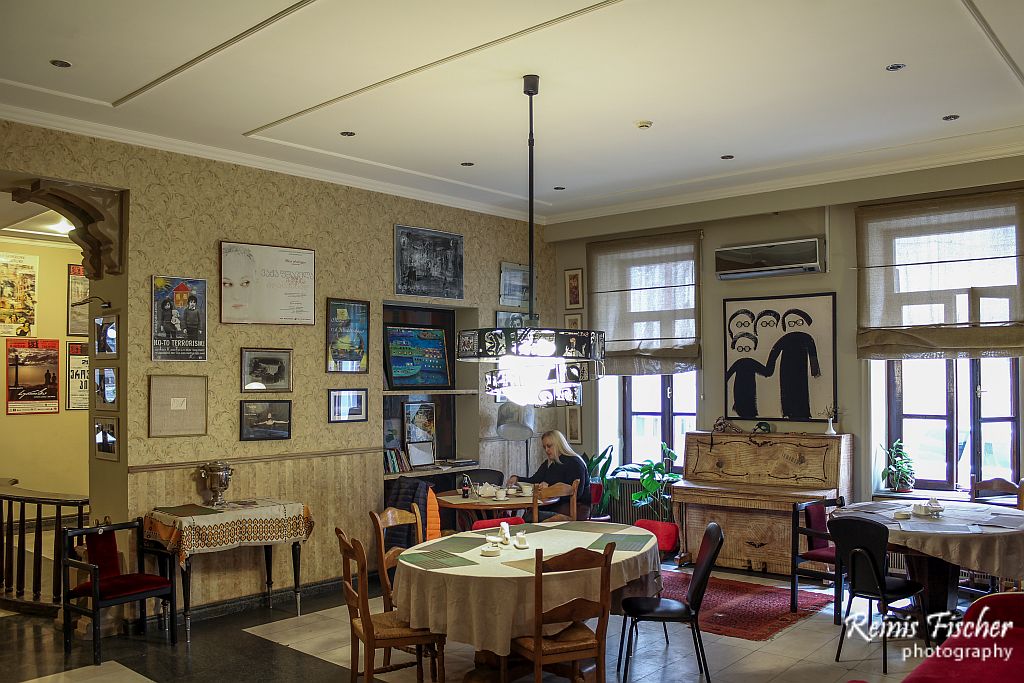 Artistic interior 
There are few elements I really like here and would like to implement something from above scene in our rural house. The round dinning table is a must have.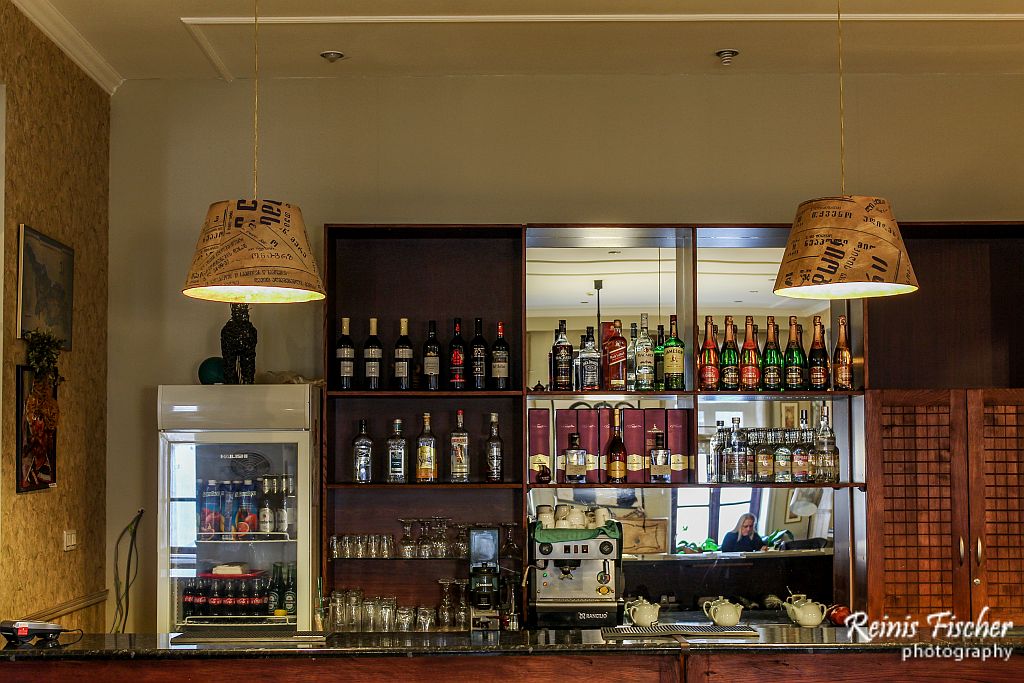 Wide selection of alcoholic beverages 
Glass of good brandy / cognac perhaps is a good idea after or before spectacle. Although I prefer coffee and cola.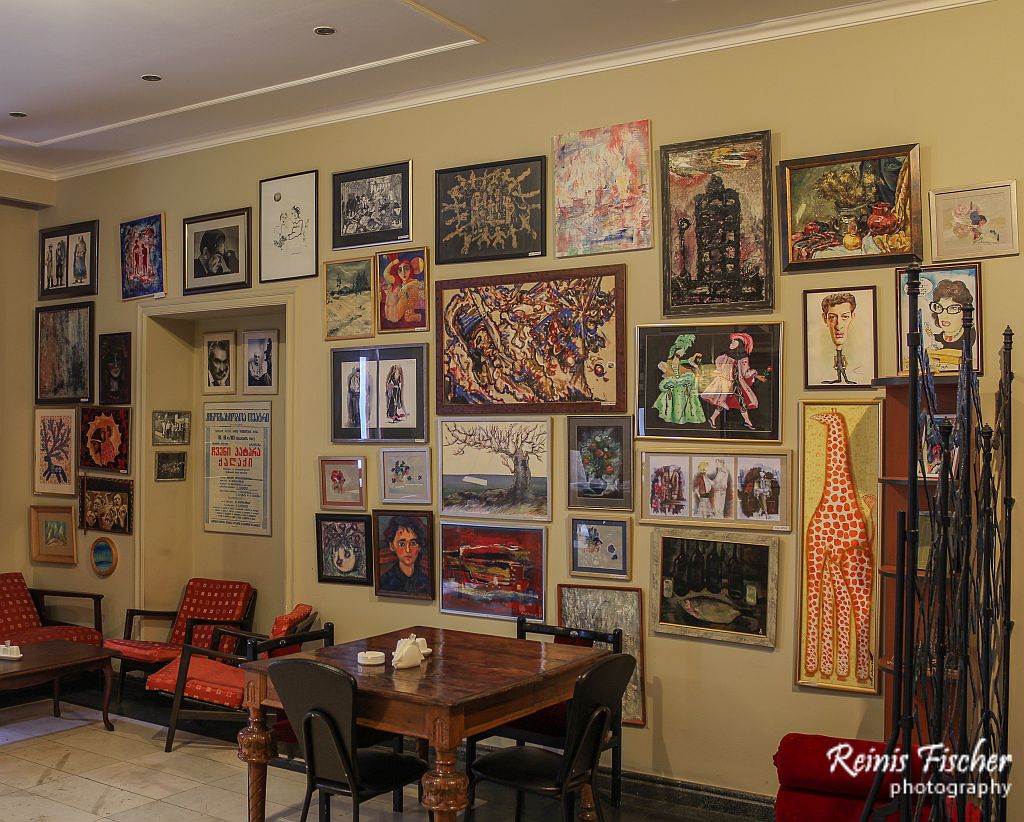 Posters and paintings
The bottom line
Tumanashvili's cafe seems a nice place where to enjoy a cup of coffee or try some sweets. Prices are pretty well above average in city. For two lattes, bottle of Coca Cola and a tiramisu cake we paid 17 Lari. Thus interior is very well done. Good place.