Vet House is a 24-hour hospital with all kinds of veterinary services, a hotel for pets, a rehabilitation center, grooming, a zoo shop, a veterinary pharmacy, and a school for future doctors. 
Vet House is located on Adam Mitskevichi Street 70, Tbilisi, and 7 Kipsidze street, Tbilisi
We were recommended this place for our cat, to take blood samples. So far I've visited this place twice and I can say this is a pretty nice clinic.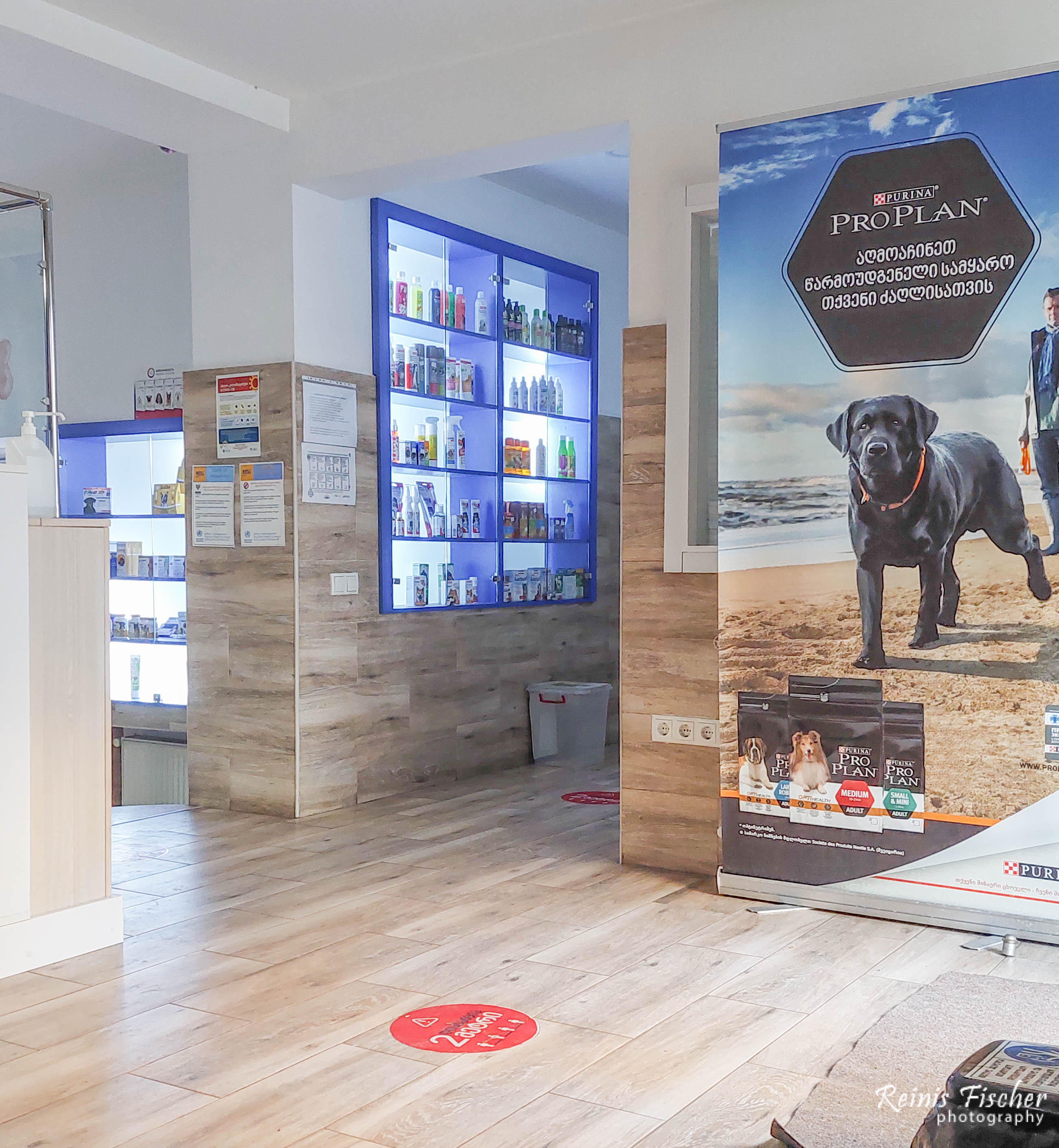 We gave some blood samples here, the cost was about GEL 180 (price as of December 2021)
Highly qualified veterinarian specialists are ready to help your four-legged friends 24hr a day. We use ultramodern equipment of expert class for quick and accurate diagnosis.
Service "call a vet to your house" allows us to perform manipulations in your comfy home environment, with minimal stress for animals. Arrival of specialist for examination, vaccination, consultation and preliminary diagnosis, and taking all necessary analysis at home.
Hotel "Vet House" which consists of 20 rooms, will open its doors on February 1st 2017. We guar-antee You the safety of your pets, patient and friendly attitude towards them, walks and games, attention and control, proper nutrition and care, as well as comfortable living conditions.
Learn more at https://www.vethouse.ge