It has been a while since the latest update from the Vilgale apartment, in fact, it has been 3 months since I last visited it. Now, having a Spring break from QSI school in Tbilisi, we decided to visit Latvia for some 2 weeks and do some things - like continuing with the renovation works at the Vilgāle apt.
I bought some materials back in Riga at the Depo store and was the very happy and enthusiastic starting day today at Vilgāle.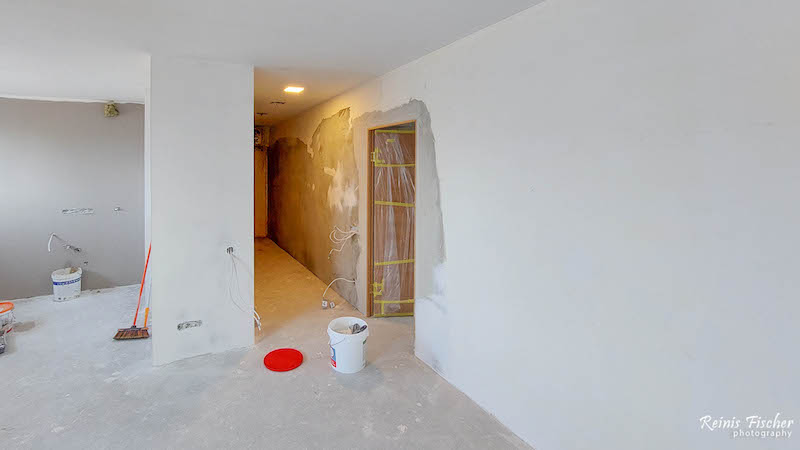 This is where we were left before the New Year of 2022. Today I decided to plaster walls in the hallway.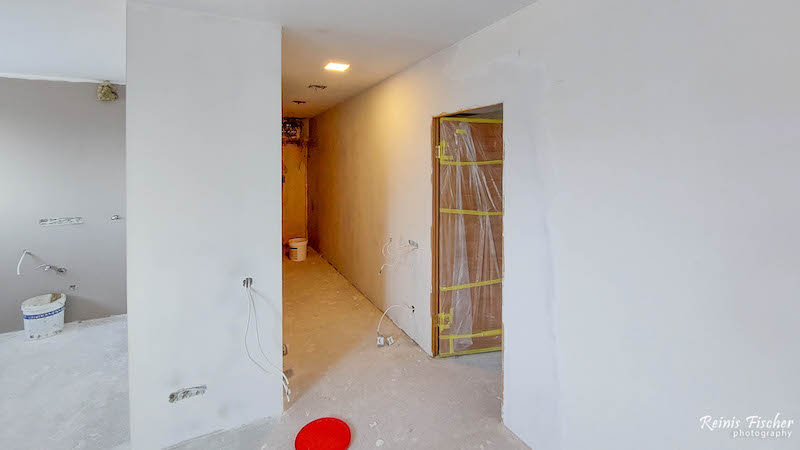 After couple of hours I was done. Saved a few hundred euros I guess.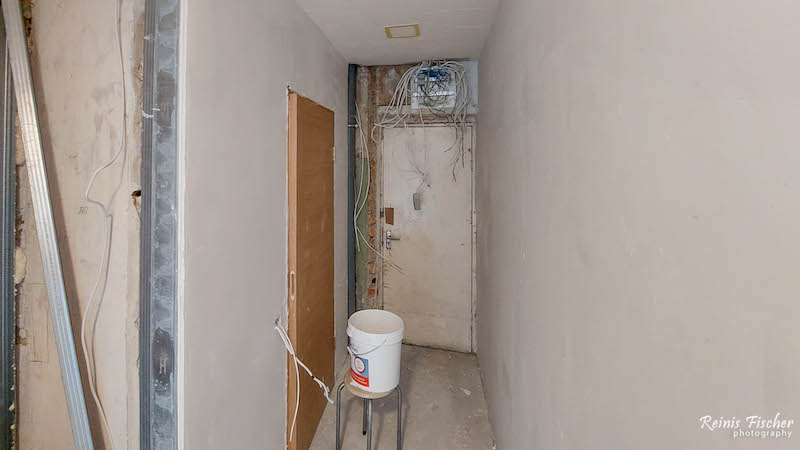 Most of the plasteting works should be done now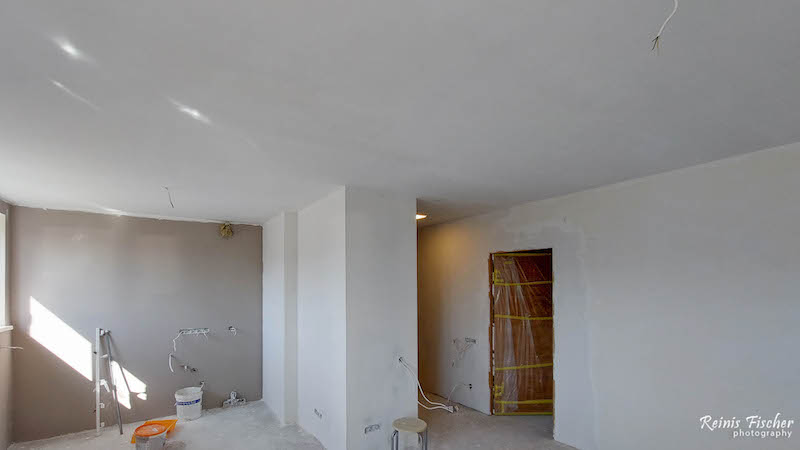 After plastering works, I decided to apply the second layer of paint for the ceiling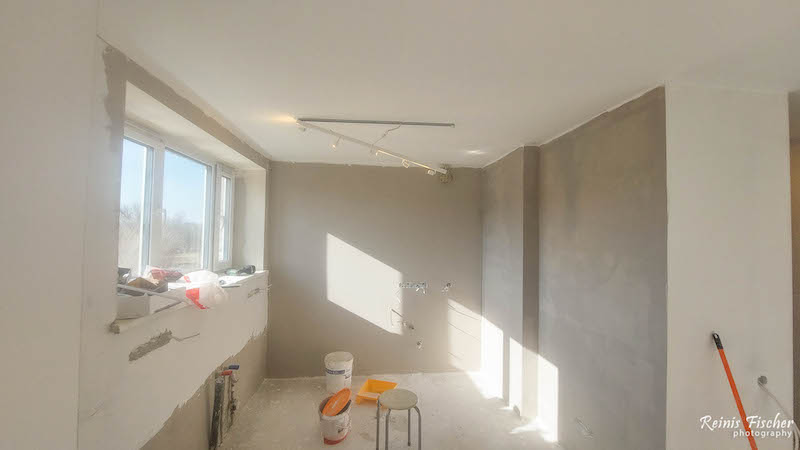 We bought this lamp at the end of 2021 in IKEA store.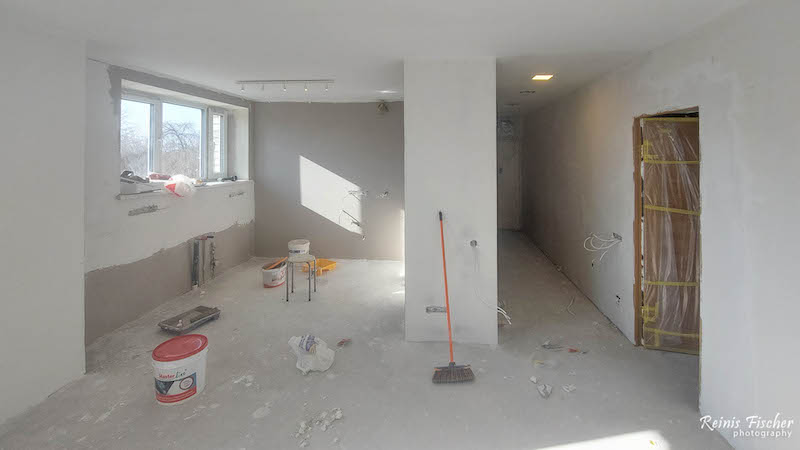 Indeed I feel I have saved at least a few hundred euros today.
Cost so far:
Water plumbing: EUR 60
Sadales Tīkls: EUR 60
Electrician: EUR 155
Architect: EUR 800
Removing walls and floor: EUR 775
Chalk removing, / wiring: EUR 500
Wall plastering/frame for drywall ceiling (bedroom): EUR 875
New windows: EUR 1,252 
Window replacement: EUR 200
Estrich floor with an underfloor heating system and all plumbing: EUR 1,916
Rock wool for the ceiling, drywall constructions, drywall, and some wiring: EUR 866
Plastering bedroom and living room: EUR 1,200
Chimneysweep: EUR 30
More drywall, rock wool, electric cables, plumbing, and others: EUR 1094
Doors for bedroom and bathroom: EUR 291.58
More sauna, more drywall, more plumbing, more wiring EUR 1,992.56
More sauna, more drywall, more electricity: EUR 370
more plastering: EUR 340
Paint and tools (paintbrush, rolls, gloves, scothc): EUR 74.86
27 Liter of ready-made plaster, dozen of electricity plugs, rolls, screwdrivers: EUR 45
TOTAL: EUR 12,897