The other day during a hiking tour at Birtvisi Canyon we discovered another interesting tourism object in Georgia- Algeti reservoir. I couldn't resist making some photos here (see below). 
I didn't find much information about this reservoir in English language resources, but I found one in Russian Wikipedia, so I will try to translate it here:
Algeti reservoir is a reservoir on the river of Algeti, located in the territory of Georgia in Tetri Ttskaro district, near the village of Tbeti.
The total volume of the reservoir - 65 million m³, useful - 60 million cubic meters. It's is planned to build a hydroelectric power station "Algeti HPP" with a capacity of 1.1 MW on Algeti reservoir.
Water from the Algeti reservoir is used in the irrigation system of Tbisi-Kumisi, which supplies water to villages of Jorjiashvili, Asureti, Borbalo, Koda, Marabda, Khaishi, Dundruki, Kasalari and other villages in Marneuli region.
Photos: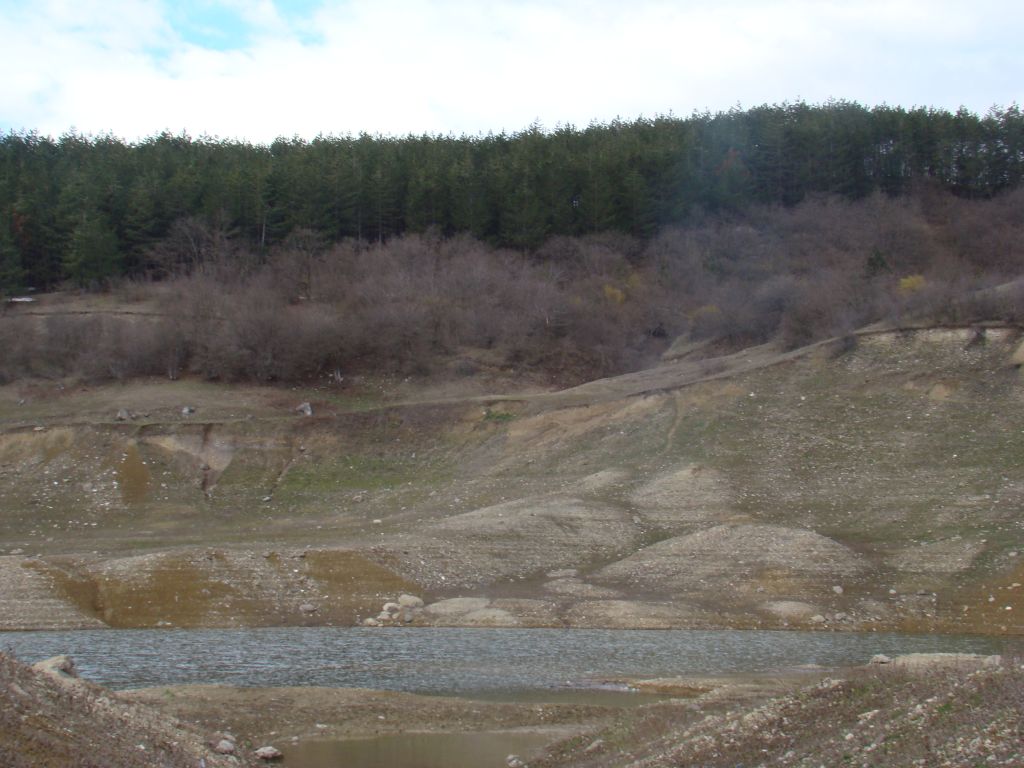 Down at the Algeti Reservoir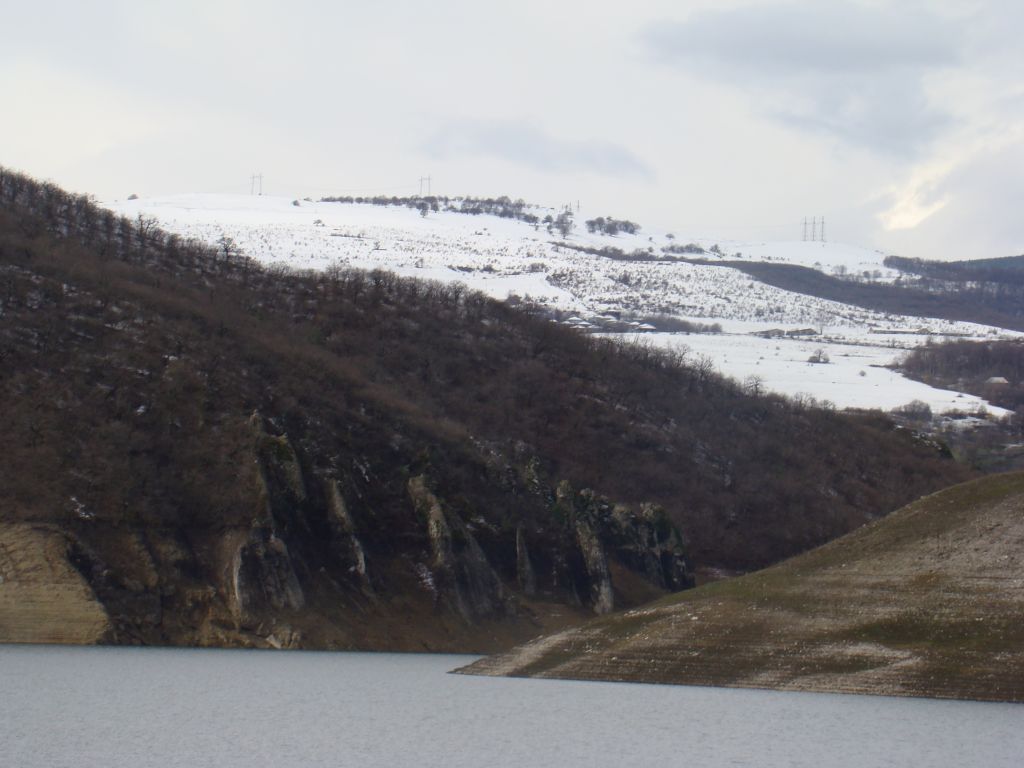 Scenic view to Algeti Reservoir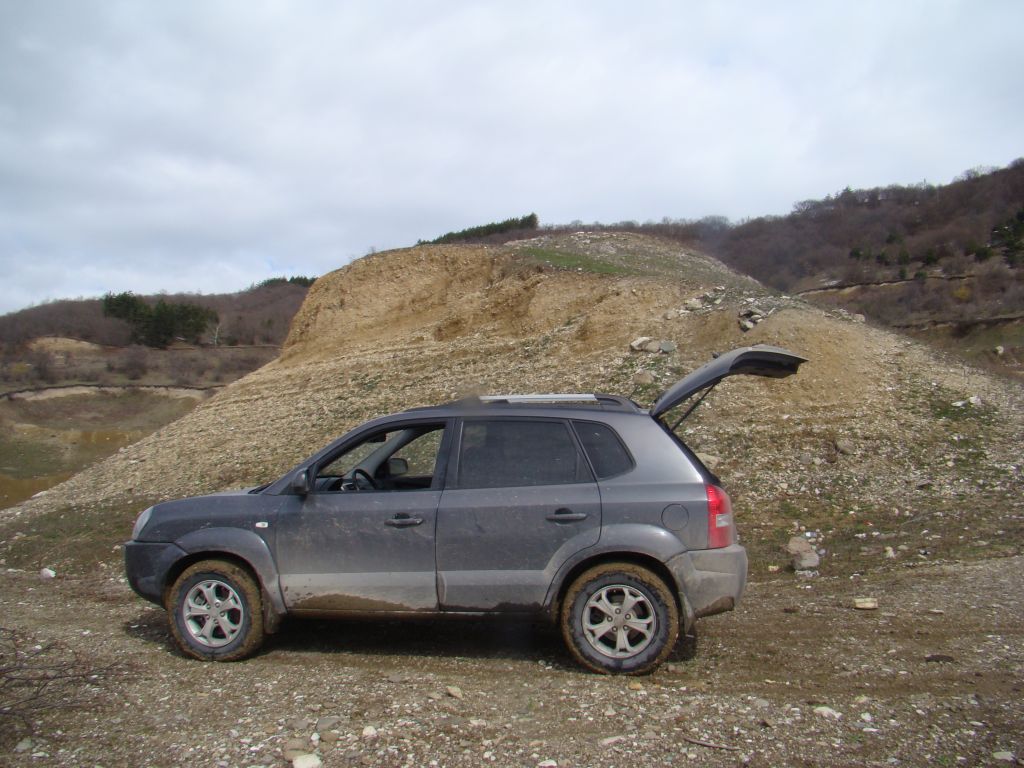 You can drive down and park your car
Though I would not recommend doing that - the road down to the reservoir is pretty bad and with many pits, you can be stuck easily on that road. If you are going down - make sure you have an SUV at least.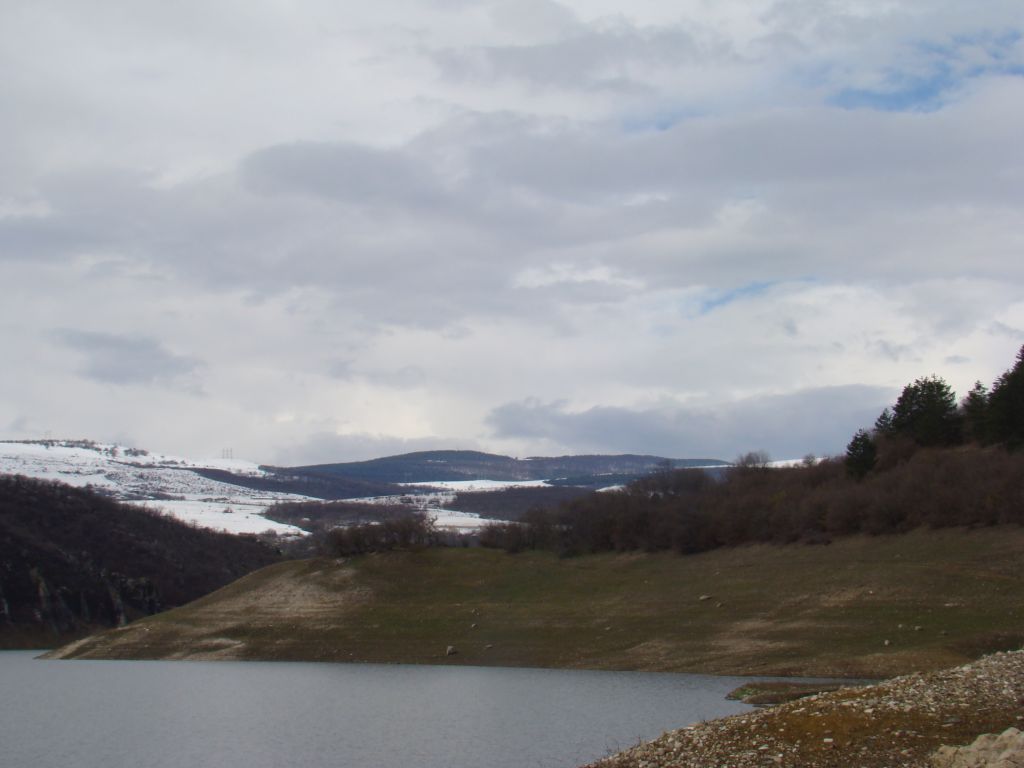 Algeti reservoir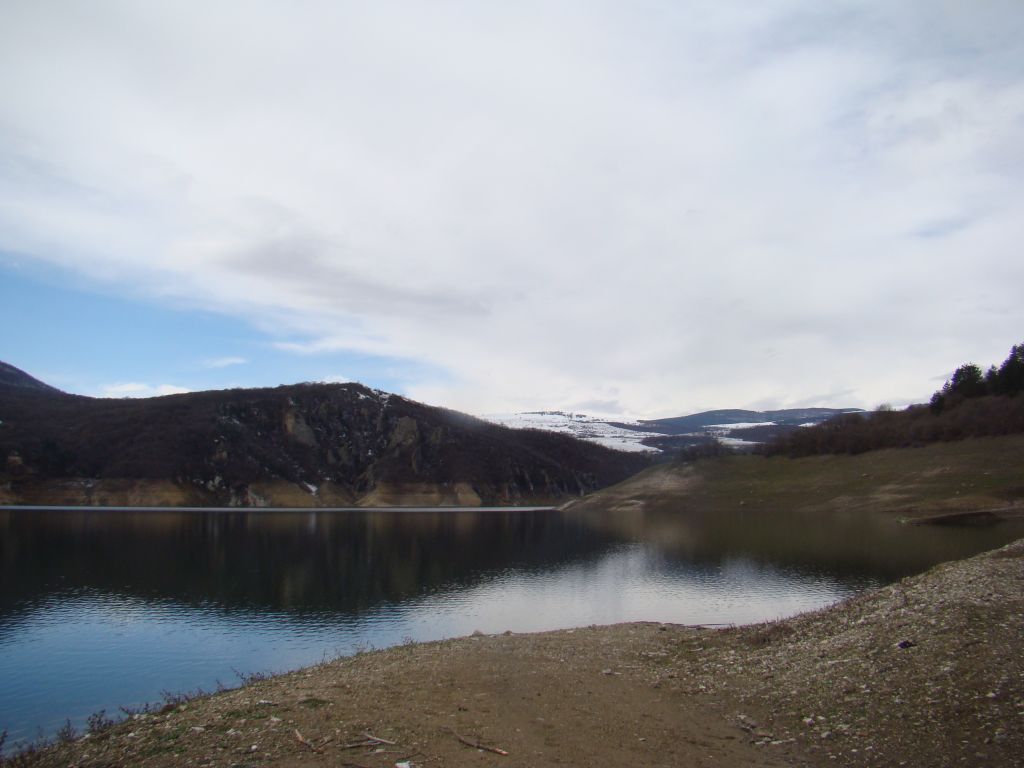 Algeti Reservoir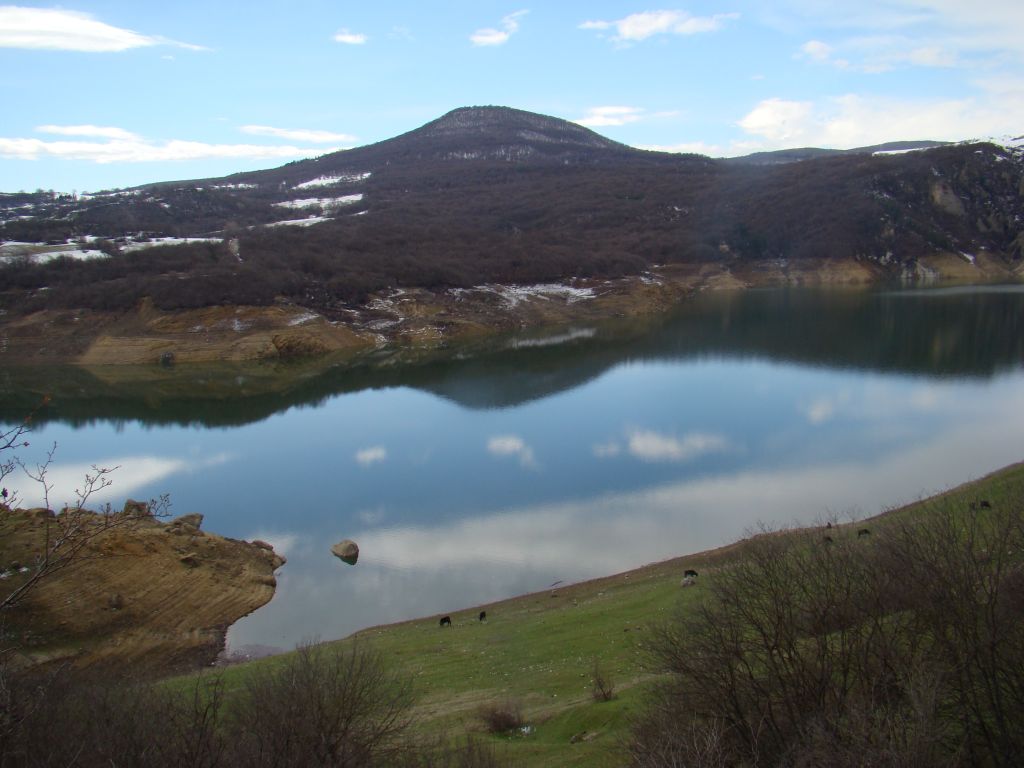 Tremendous view of Algeti reservoir
This view recalls me a scene from the movie 'Michael Clayton' with George Clooney, when he drives his car in a dawn through a fog and stops after seeing horses in a meadow... he goes closer to take a better look and ... boom his car explodes.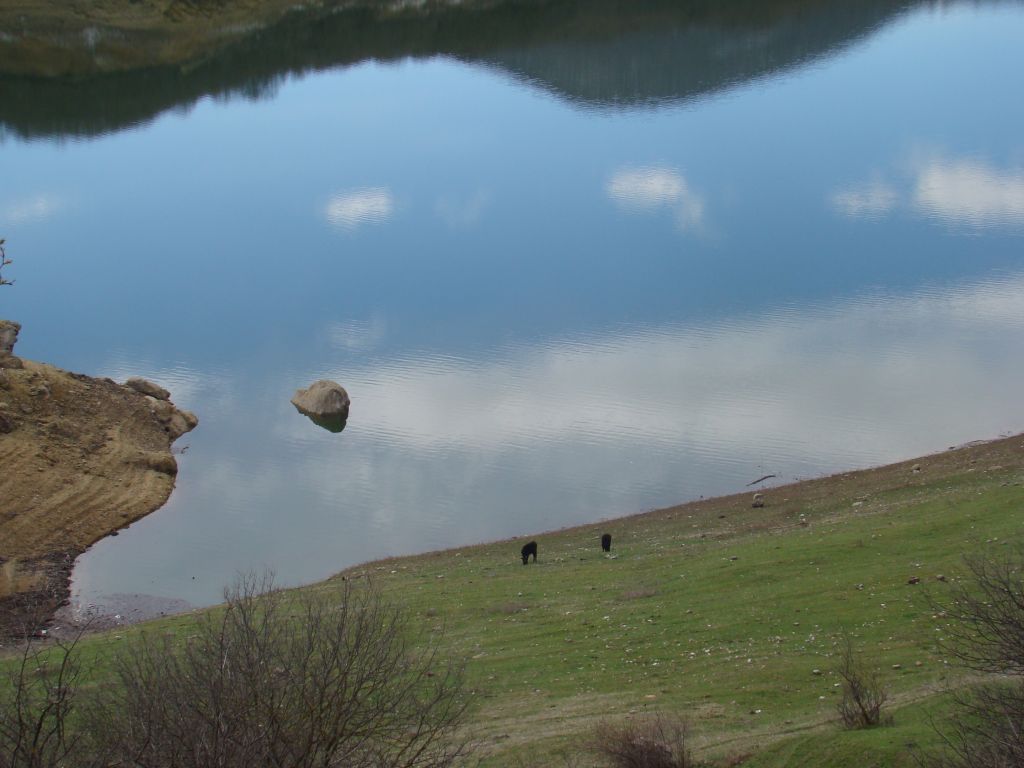 Algeti reservoir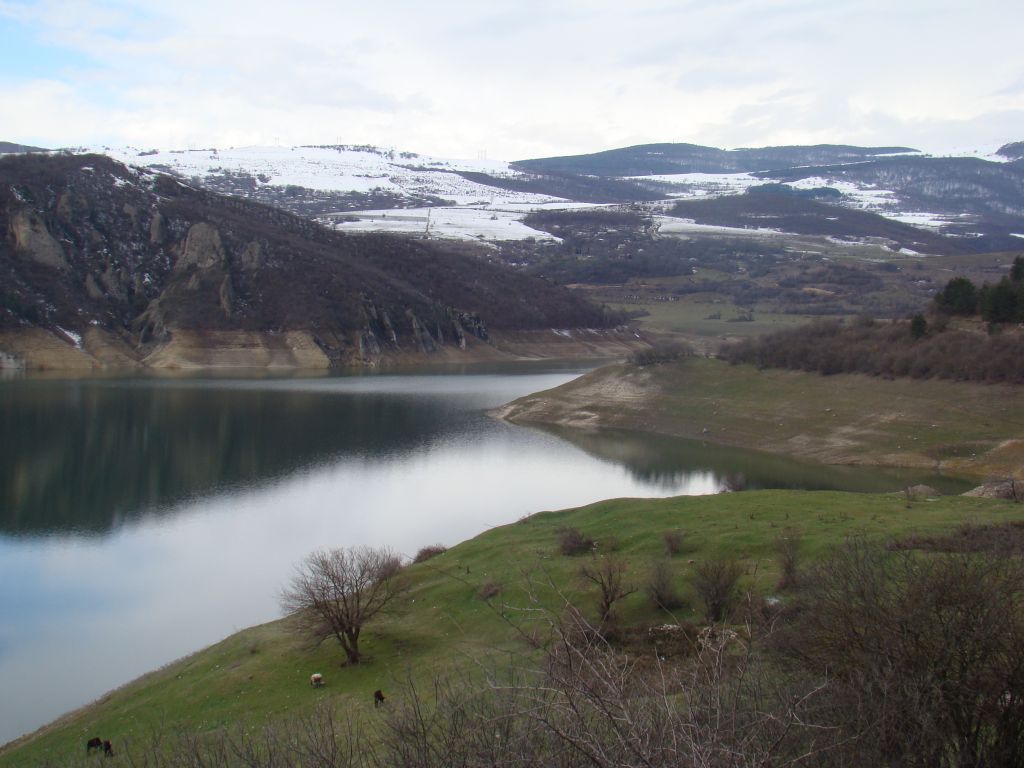 Algeti reservoir in Georgia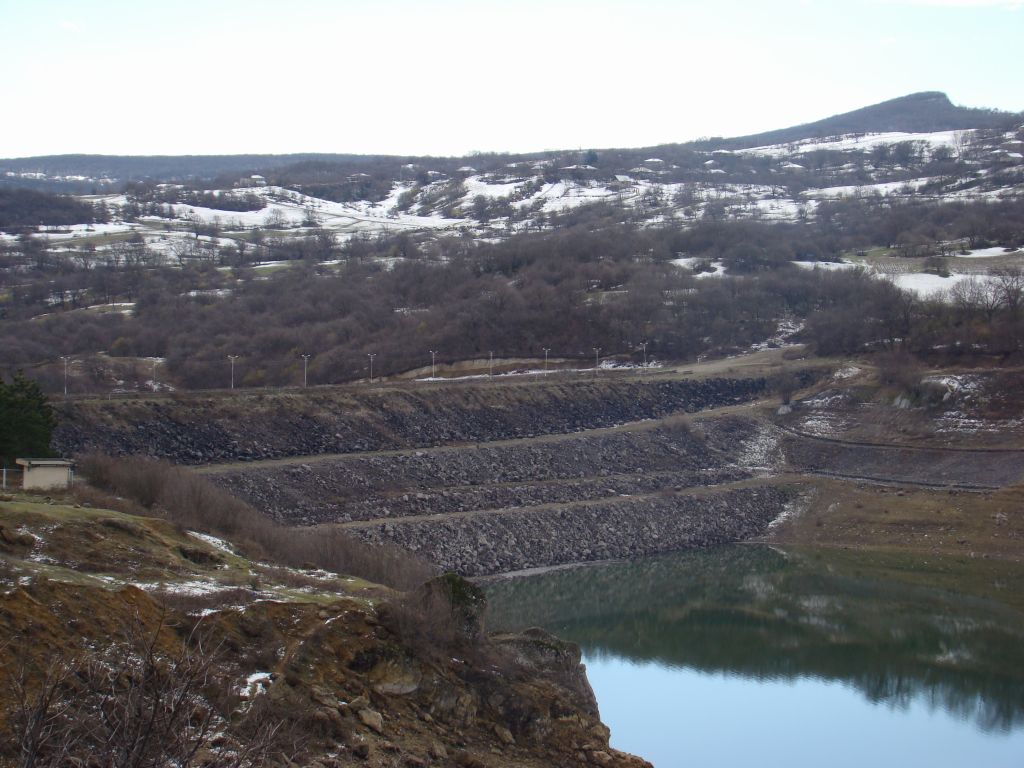 A dam on Algeti Reservoir
I'm eager to return to this place in summer and would like to float a boat here or to test my eventually new drone to film this place from above.