Ar Cafe Qartuli also called The Georgian is a lovely roadside restaurant near the town of Khashuri (located next to Khashuri - Borjomi highway) which serves typical Georgian cuisine.
The pricing is quite affordable, the cuisine is delicious and the interior is nice.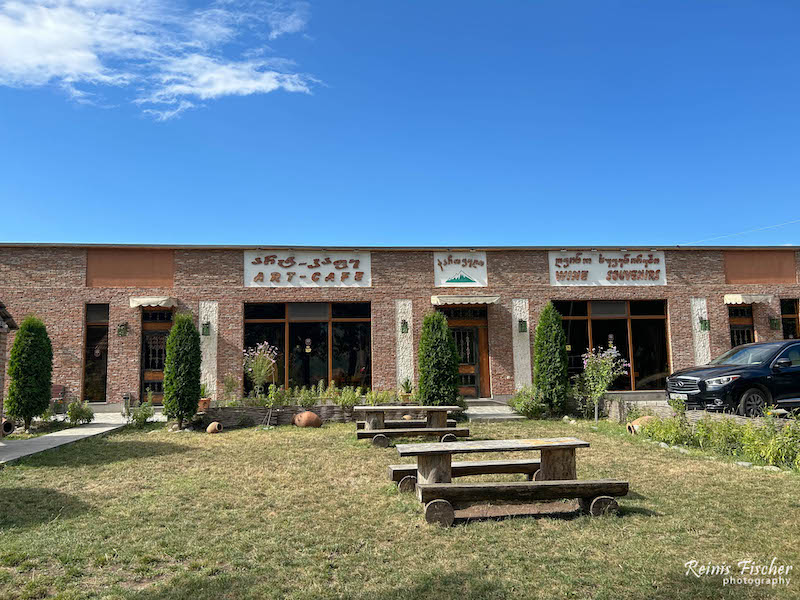 When traveling form Tbilisi to Borjomi, I highly recomend to take a stop here, just after finished the Khashuri circle.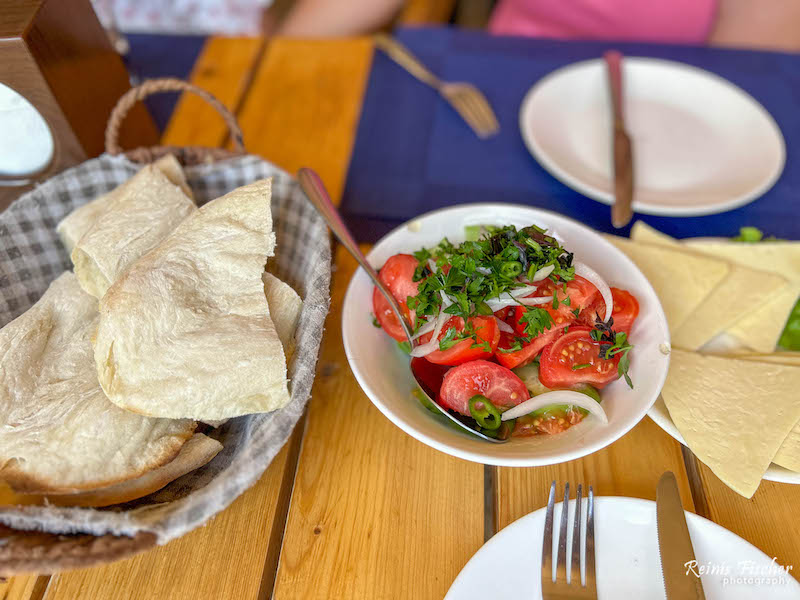 they have it all - khinkali, khachapuri, badrijaani, even fish. Tastes just amazing.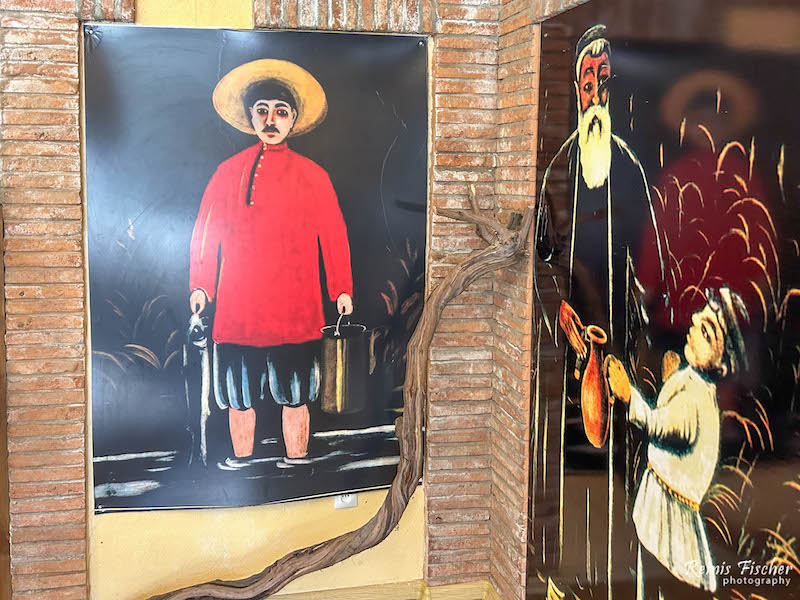 Next time when travleing to Borjomi or Khashuri I will definetly make a stop here again.