If you cannot get breakfast in the Netherlands you go to Germany. That's how I could in short describe how we discovered a lovely German bakery - Oebel Backerei in Aachen (Germany).
After a negative experience last night back in small Dutch town-let of Kerkrade (during our stay at Golden Tulip hotel) we couldn't find any decent place to have a dinner (except McDonald's) in the morning we decided - hey let's go to Aachen, there will be some lovely German cafeteria, and indeed, shortly after arriving at Aachen (some 10 km South of Kerkrade) we found this lovely bakery Oebel Bäckerei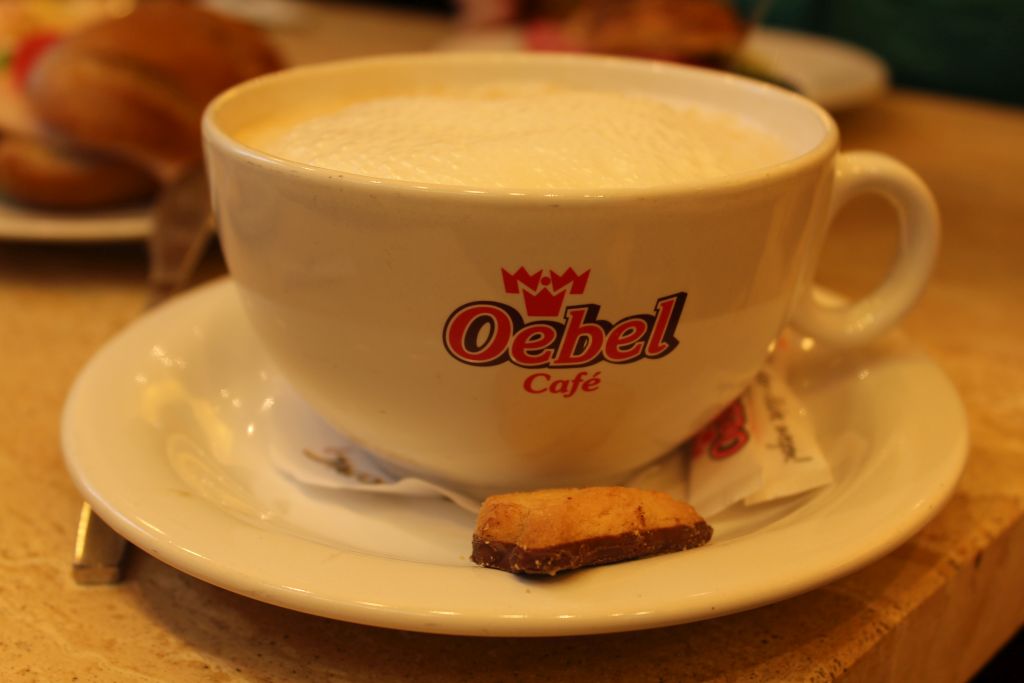 Coffee at Oebel Bäckerei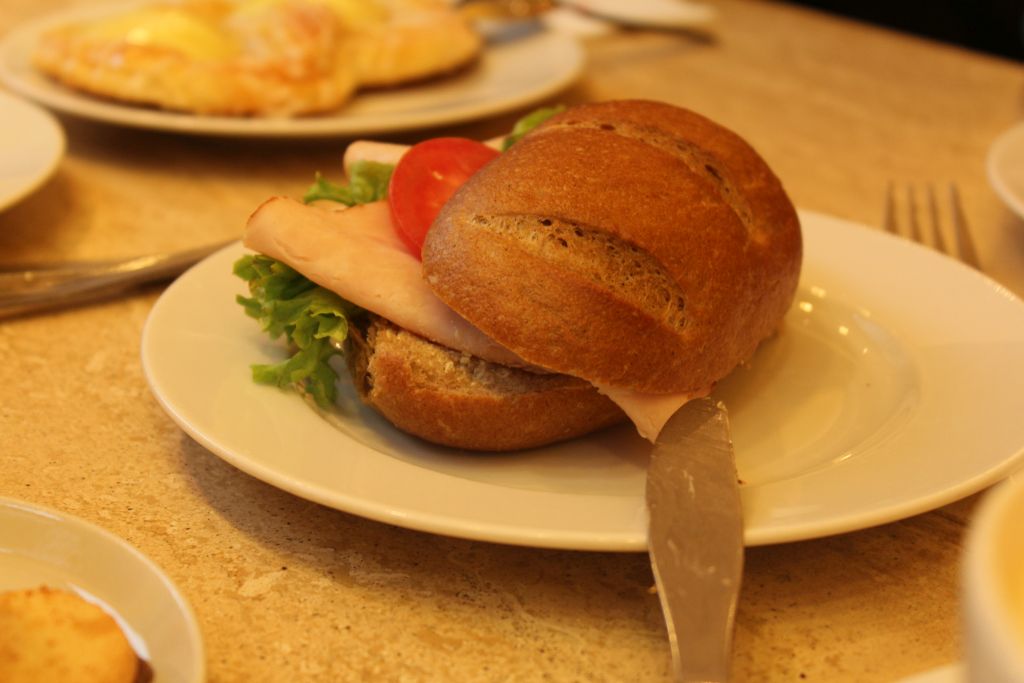 Sandwich at Oebel Bäckerei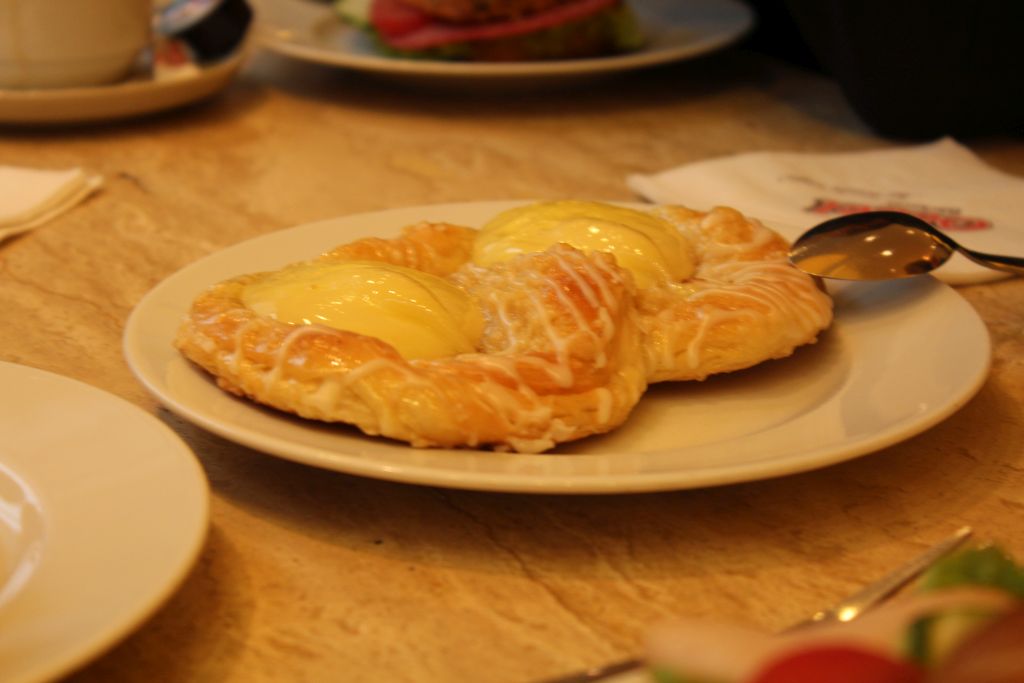 A Fake Amerikaner 
I found it funny when found there is a cookie named Amerikaner in Germany - turns out a cookie from the above picture actually is not an Amerikaner, but still funny. According to Wikipedia: An Amerikaner is black-and-white cookie, or half-and-half cookie, is a soft, sponge-cake-like shortbread which is iced on one half with vanilla fondant, and on the other half by chocolate fondant. It is similar to a neenish tart, although neenish tarts are filled with a cream center, whereas a black-and-white cookie is not.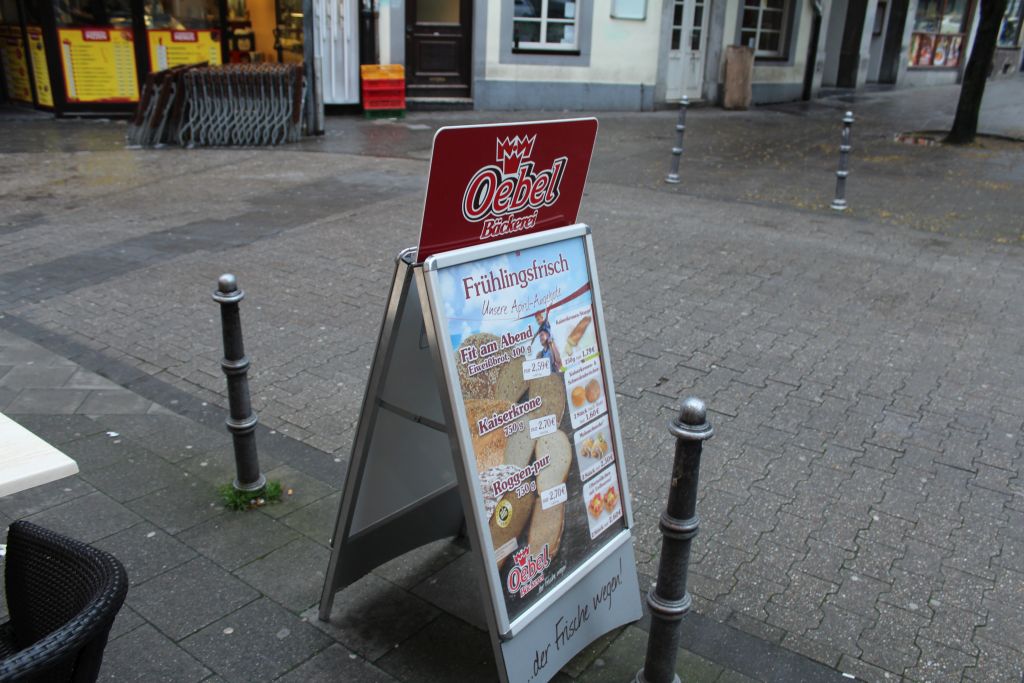 Signboard at Oebel Backerei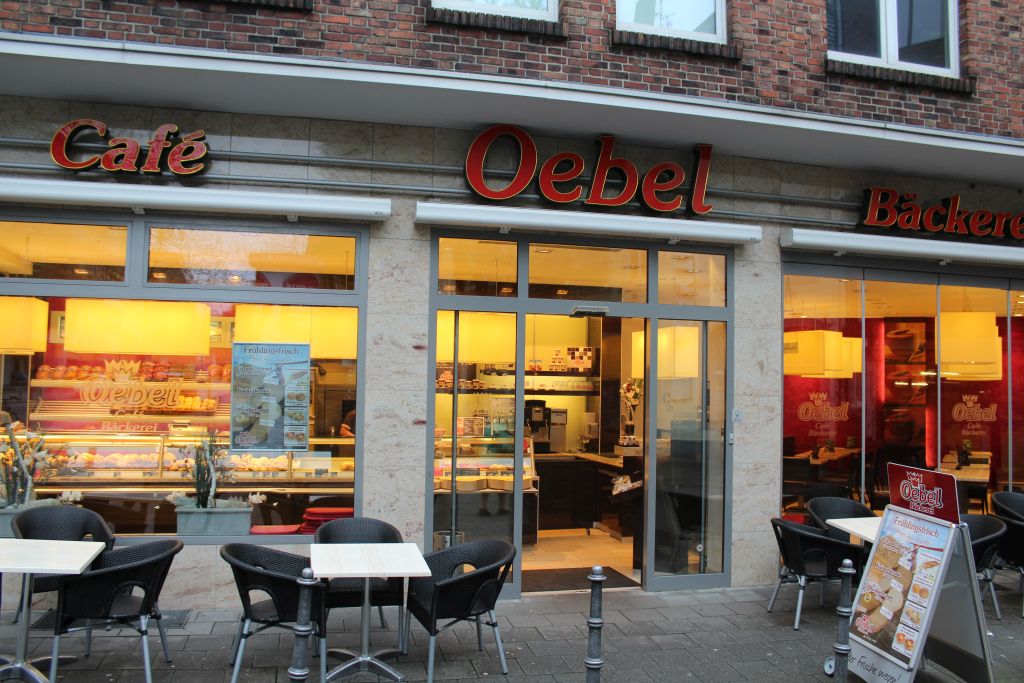 Cafe Oebel Backerei
The bottom line:
They serve real German sweets here at Oebel Backerei in Aachen, great place to have your breakfast.