Cafe bar Gradus is located in Georgian ski resort town in Gudauri. Located  just between the first and second ski lifts, this place offers great cuisine, drinks and lovely view to Caucasus mountains.
It's outdoor terrace is great for sun bathing. The prices here are in - it depends category, although not high compared to Western standards, there are some items with higher price attached and some for very reasonable price. So for a 5 years old Georgian Sarajishvilli brandy I paid about 6 Lari (50 g), while a small portion of dumplings cost twelve lari. Hard to tell.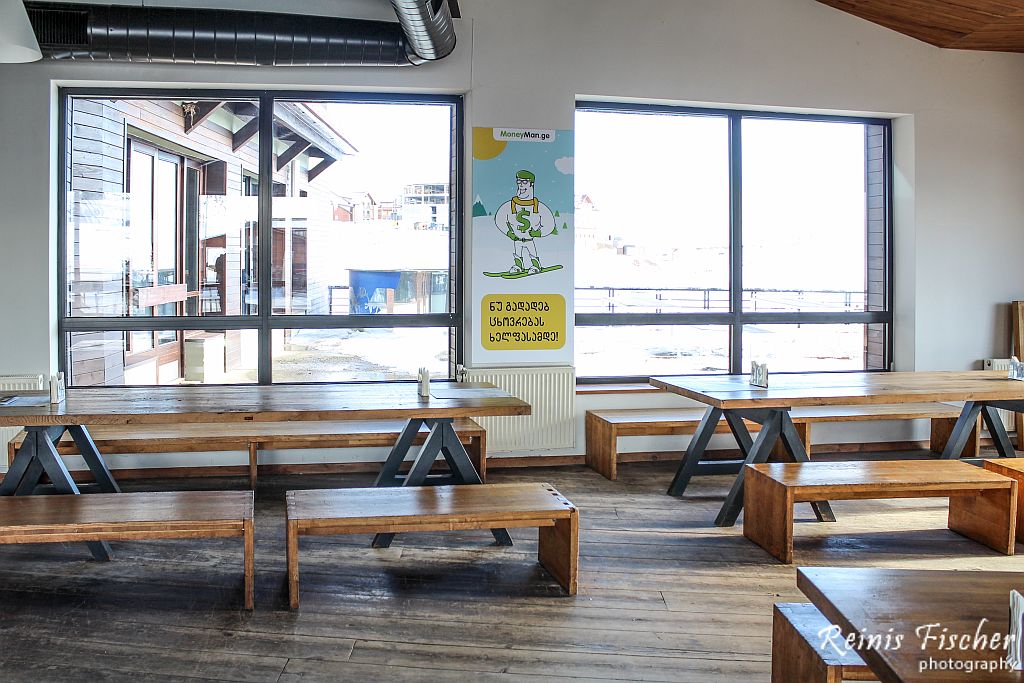 Interior at cafe bar Gradusi
They have a Free Wi-Fi on site and debt cards are accepted for payments.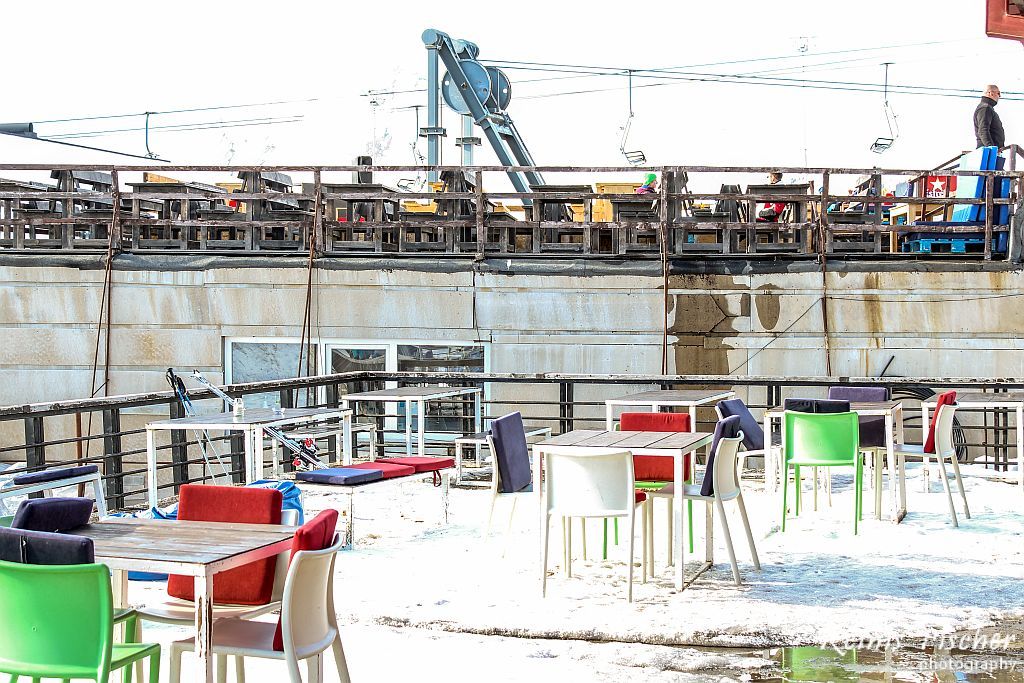 Outdoor terrace at Gradus cafe bar in Gudauri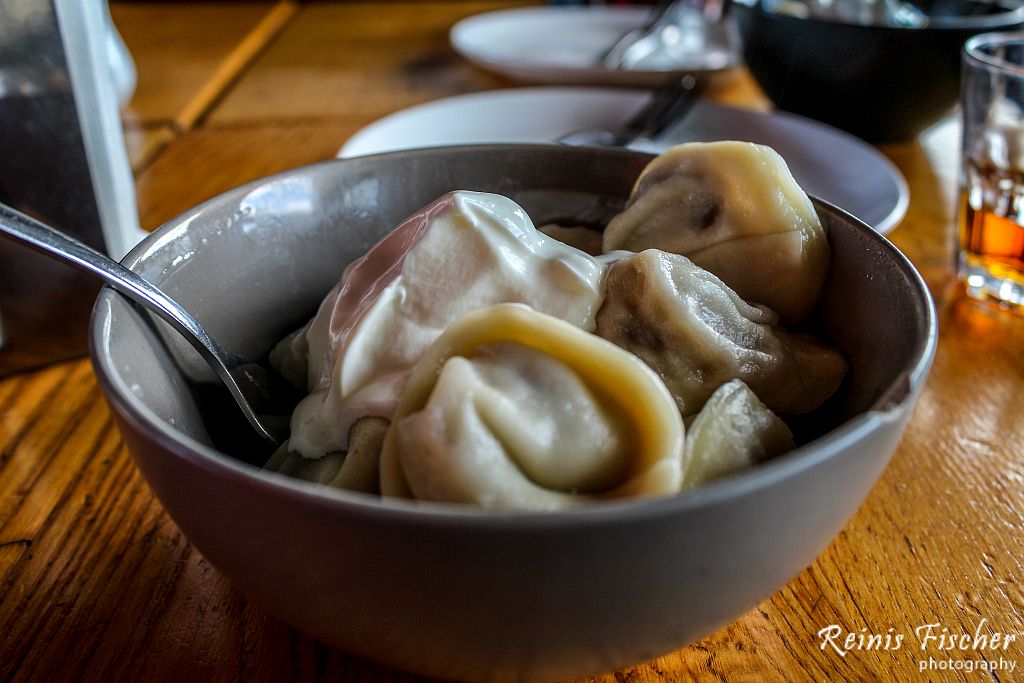 Dumplings at Cafe bar Gradus