Cafe Jumis in Skrunda was among my top dining places during Summer 2015, because of it's close location to our rural house.
Located next to the highway connecting Riga with Liepaja in Skrunda town, they serve a typical bistro food here for a very attractive prices. They definitely have the best desserts I have tried in these parts of Latvia. Banana, plum and other milkshakes just rocks here.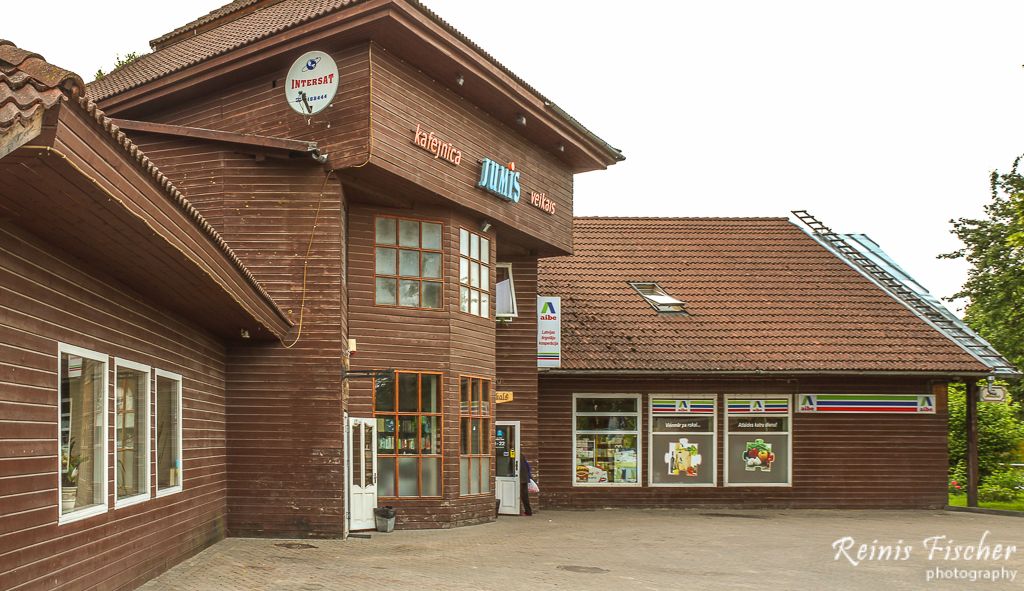 Cafe Jumis in Skrunda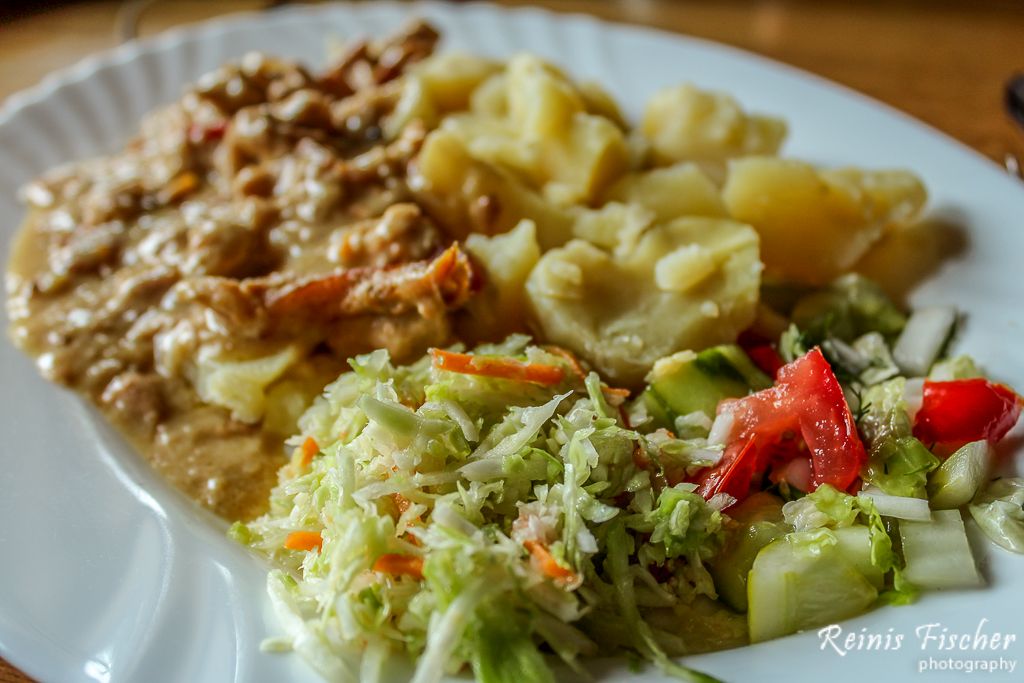 Daily menu at Jumis cafe
Typical Latvian bistro food - boiled potatoes, cabbage salads and meat sauce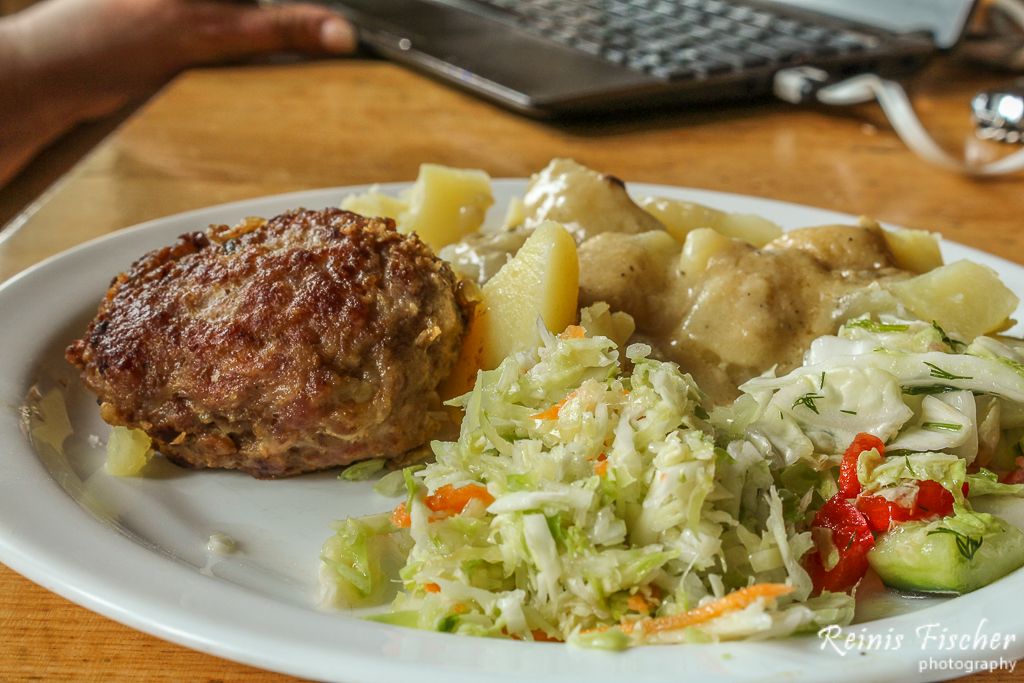 The same menu, but instead of meat sauce you can choose meatballs 
They have a free WiFi so you can check your e-mail as well (take a look in the background)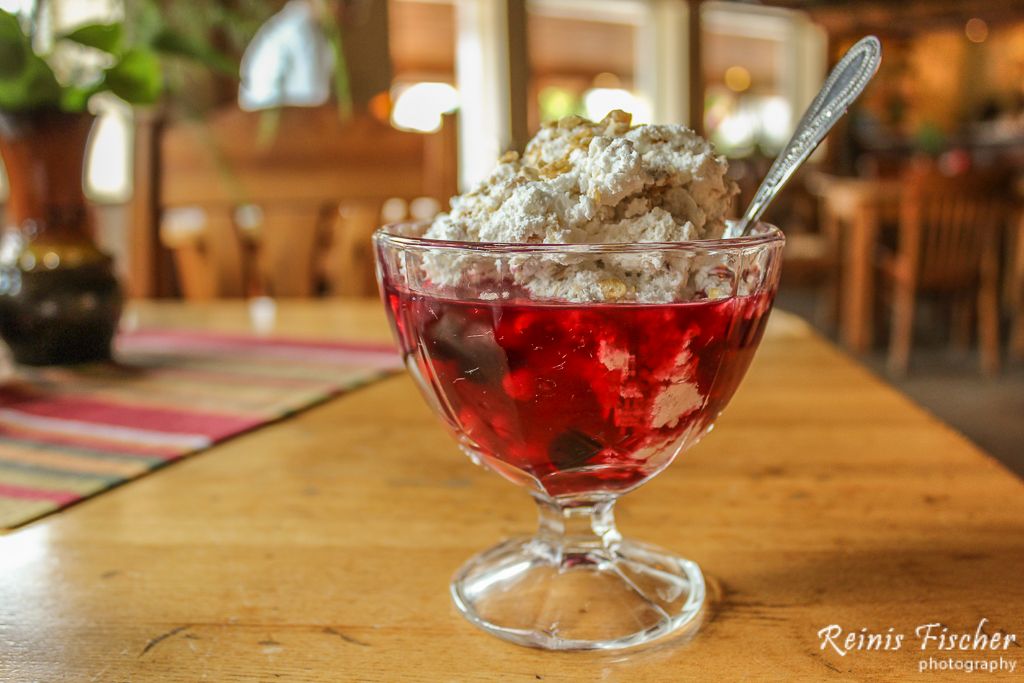 Tremendous out flake jelly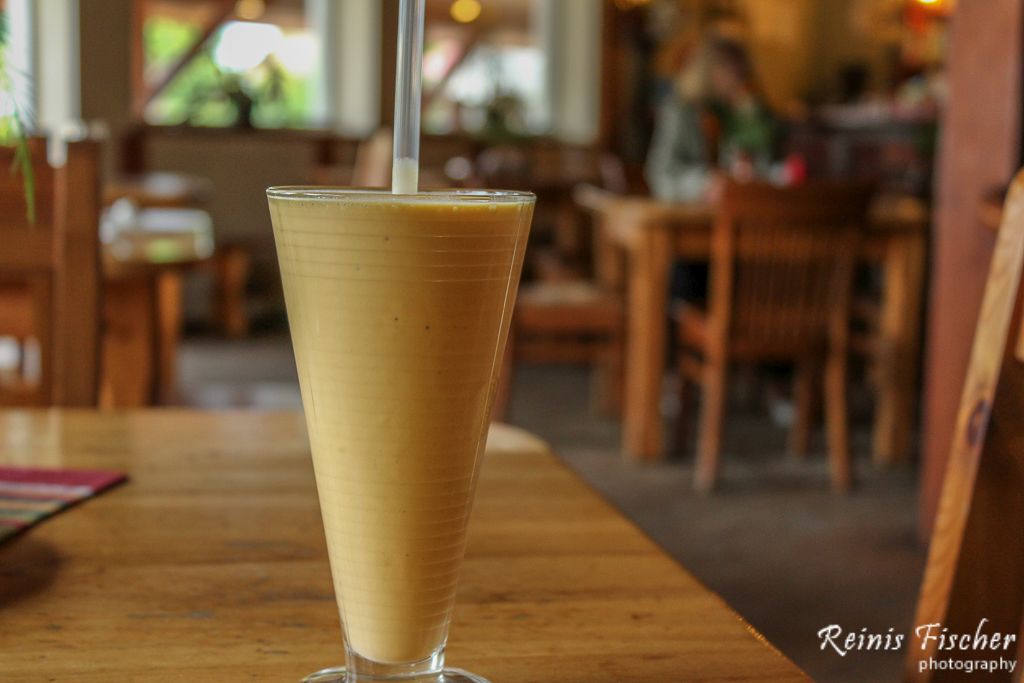 Banana milk shake
The Bottom line
When traveling to or near Skrunda, make sure you make a stop here and have a lovely Latvian style dinner.