Skrunda Manor is an attractive final destination in the culturally historical region of Kurzeme (Courland) in Latvia. What's use to been a manor house now is turned into a boutique hotel in Western Latvia. I know for sure they have restaurant on site and after midnight you can get a take away coffee at reception (well, don't forget about tips to the receptionist).
I visited this place at the start of June 2015, since I was a little bit in rush, I didn't photographed lovely interior they have on site, and I feel some regrets about it now.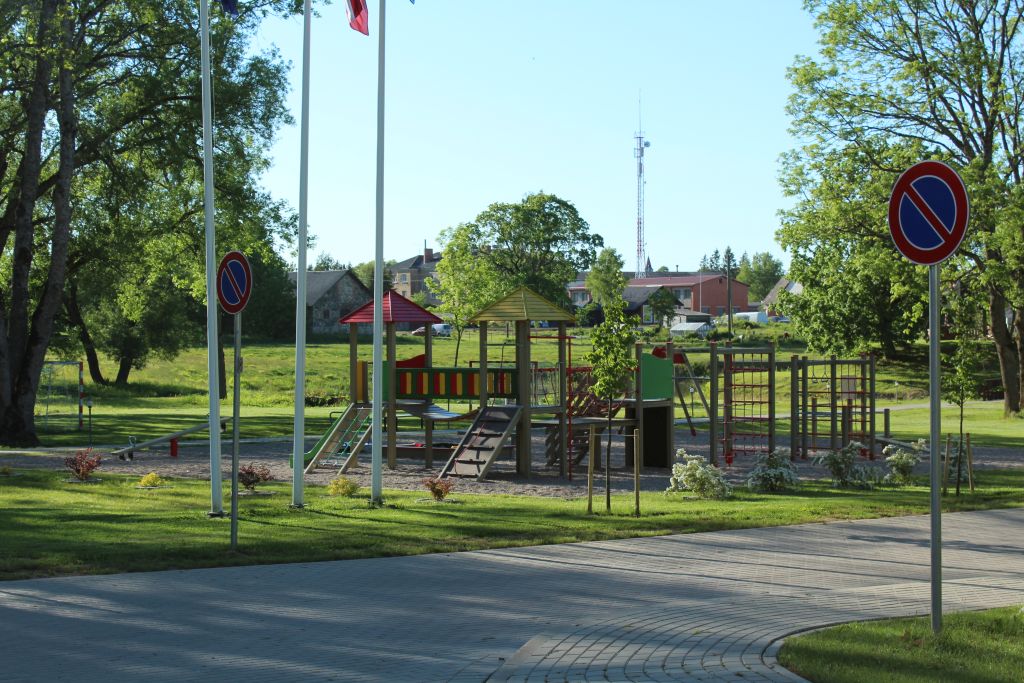 Playground at Skrunda manor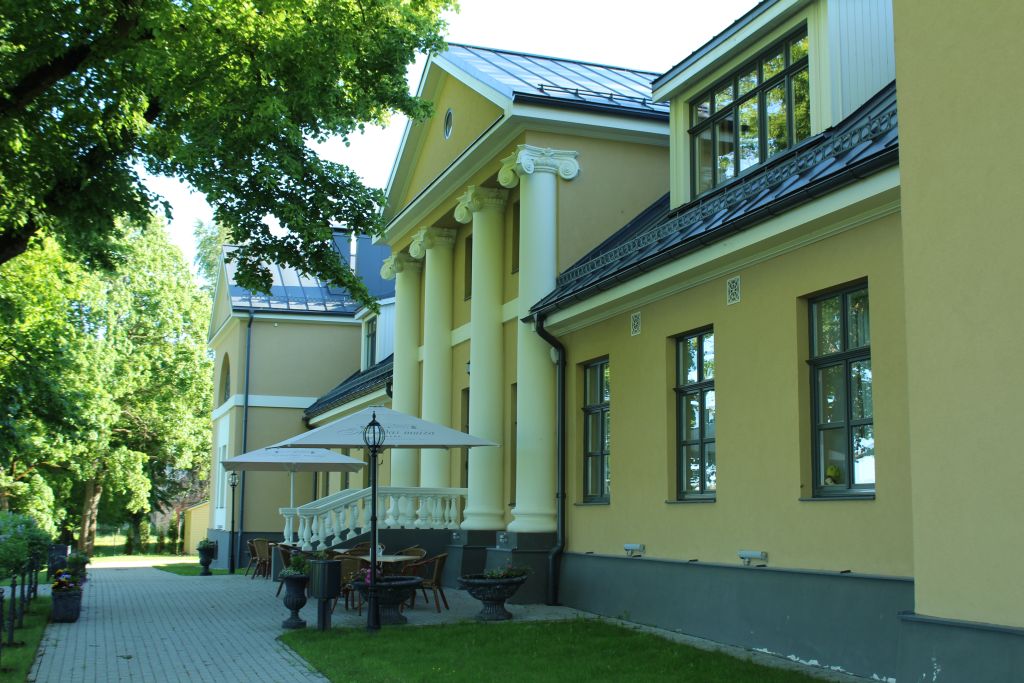 Skrunda manor
Skrunda Manor built in classicism style with design similarities with Mežotne Palace was reconstructed in 2012 according to Eleja Castle design created by the world-famous architect Giaccomo Quarenghi. Today the building serves as home for a hotel, restaurant and conference rooms.
According to the studies of the Latvian writer and historian Arturs Heniņš, Skrunda Manor can be considered as miniature copy of Mežotne Palace and, most credibly, the design of Mežotne Palace of Johann Georg Adam Berlitz was used for its construction. Johann Georg Adam Berlitz (1753 - 1837) was a German architect who designed classicism palaces in Mežotne, Durbe and Kazdanga. In addition, a similarity with the design of Eleja Castle created by the world-famous Italian architect Giaccomo Quarenghi can be noticed both in Mežotne Palace and Skrunda Manor.
Skrunda Manor is located on a high bank of Venta River and it is built in classicism style on the first half of the 19th century. Skrunda Manor has also been referred to as a palace in chronicles and in the lists of real estate of the municipality. The company Anderson Baltic, which purchased the manor in the auction, arranged by Skrunda Municipality in 2006, has invested in reconstruction of Skrunda Manor and it also has implemented the design. The reconstruction procedure lasted five years due to its complexity and labour-intensity. Skrunda Manor received the honourable third prize in the nomination "Reconstruction" of the competition of the Latvian Construction Contractor Association "The Best Construction of the Year in Latvia 2011". Skrunda Manor is also a member of Association of Latvia's Castles, Palaces and Manors.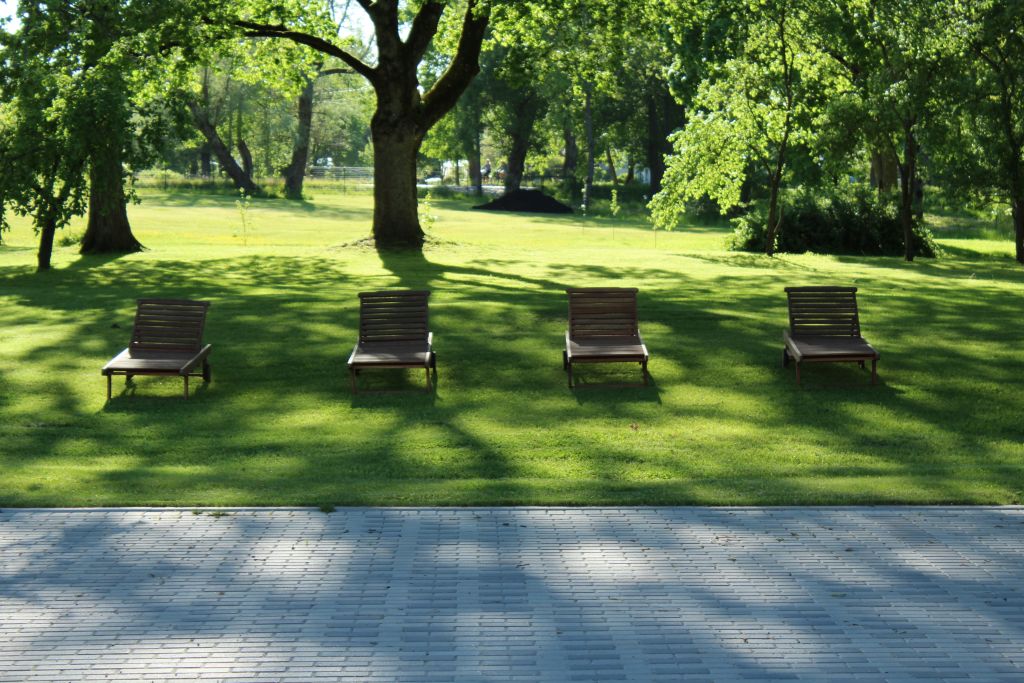 Sun beds at Skrunda manor
About Skrunda manor hotel
Skrunda Manor hotel apartments are comfortable for both adults and children. The Manor is a nice place to stay either for a short or long visit. The hotel has been awarded with the internationally recognized Hotelstars Union 4 star Superior certificate. The high quality standards and cosy atmosphere will make your stay at the hotel very pleasant. Our hotel has 12 rooms where each one is different having its own individual design. The equipment of the Manor will serve even the most demanding of guests; to comply with the quality standards, our two-storied historical building even has an elevator.