Caffe 'Lielā Pietura' literally translates as 'The Great Stop' and there is no surprise of this name, this cafeteria is actually located close to the ... a bus stop in Grobiņa, connecting capital city Rīga with Liepāja. This cafeteria serves traditional Latvian cuisine for a very reasonable price.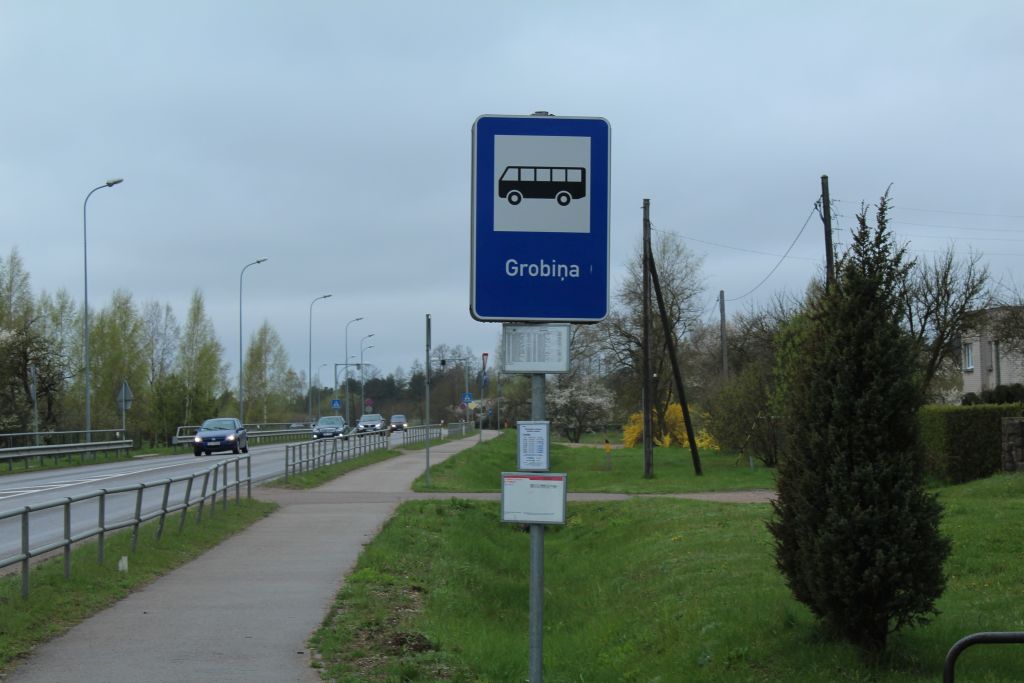 Bus stop 'Grobiņa'
Rīga - Liepāja interstate buses takes a stop here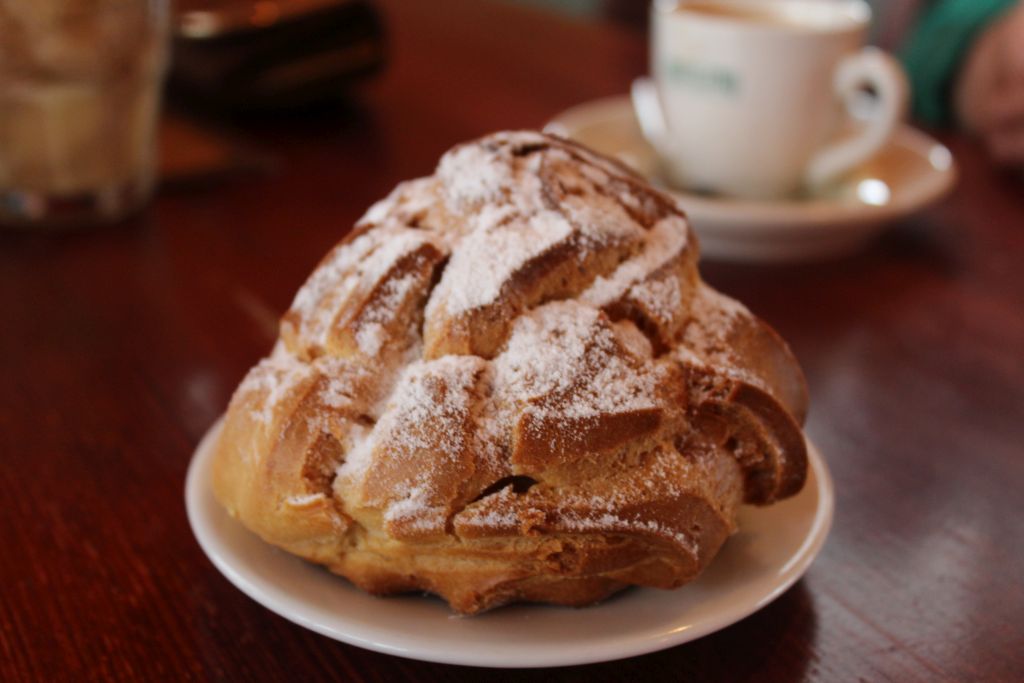 Cake 'Old Riga'
Traditional Latvian cake named after a lovely Old Riga,filled with cottage cheese in sugar... or something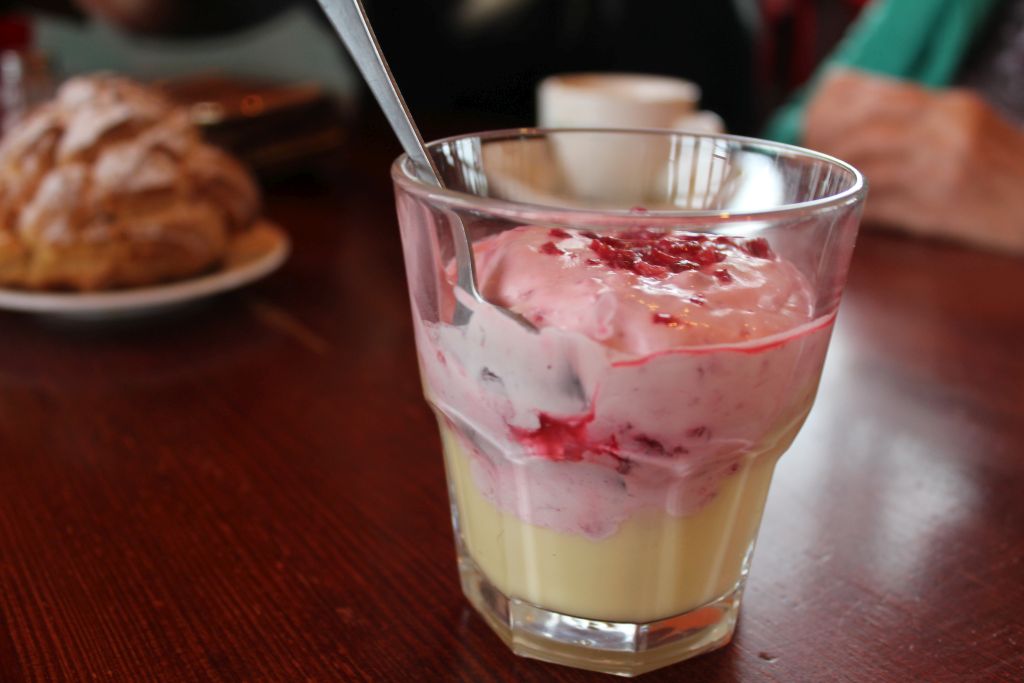 Raspberry cream
Really delicious deserts here at Lielā Pietura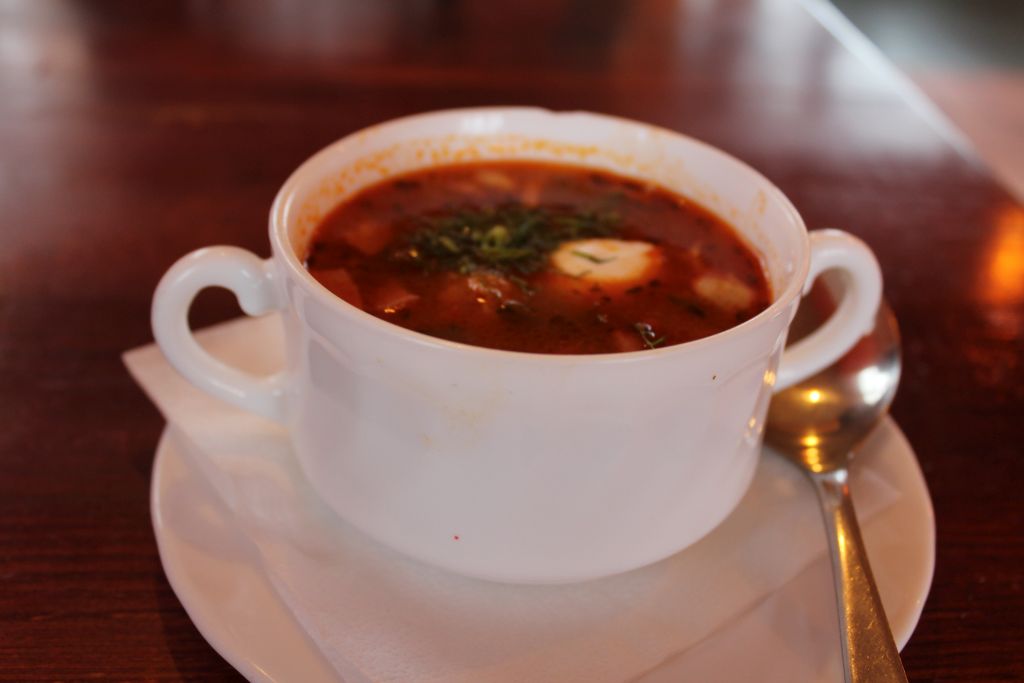 Solyanka soup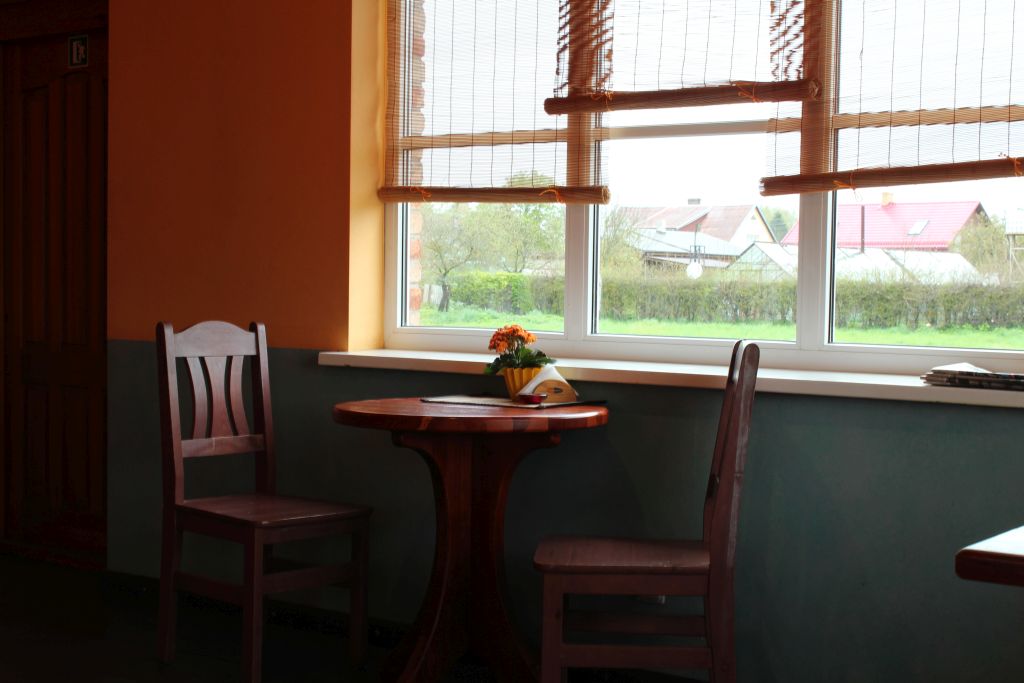 Interior at Lielā Pietura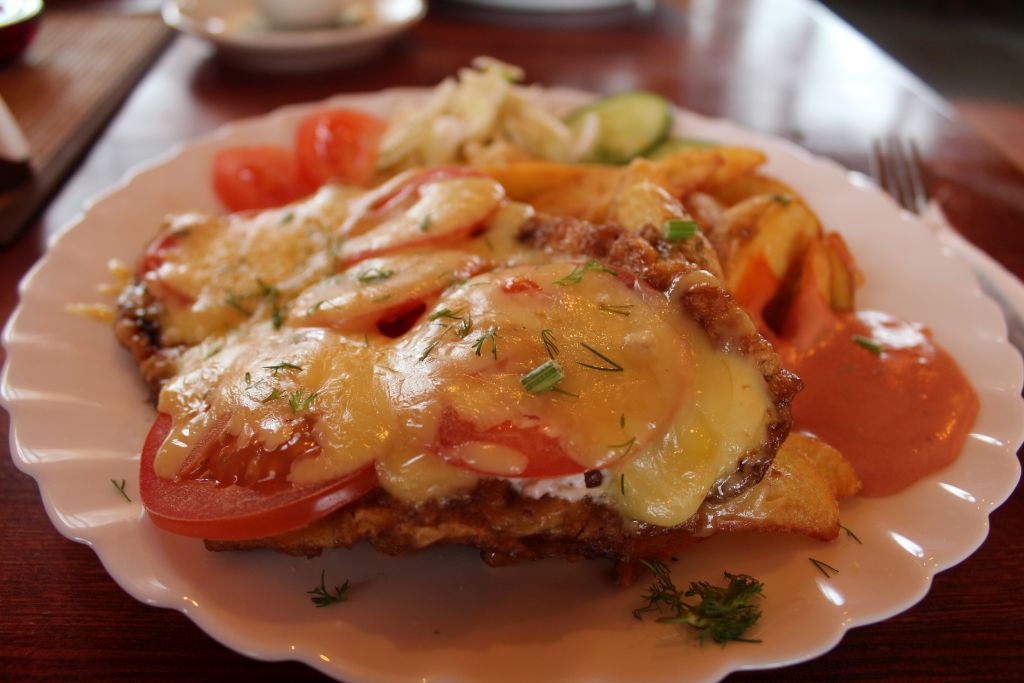 Chop dressed with cheese and tomatoes and served with potatoes
The Bottom Line
Caffe 'Lielā Pietura' indeed is a Great stop when travelling to or from Liepāja city. Prices here are much lower than in capital city. Deserts are just tremendously tasty. Definitely worth of a visit.