The Champ de Mars  is a large public greenspace in Paris, France, located in the seventh arrondissement, between the Eiffel Tower to the northwest and the École Militaire to the southeast. The park is named after the Campus Martius ("Mars Field") in Rome, which was dedicated to the god Mars.
The name alludes to the fact that the lawns here were formerly used as drilling and marching grounds by the French military. 
We visited Champ de Mars, and had an amazing picnic in the footsteps of the Eiffel Tower at the start of July 2023 during about our 2 weeks trip around France.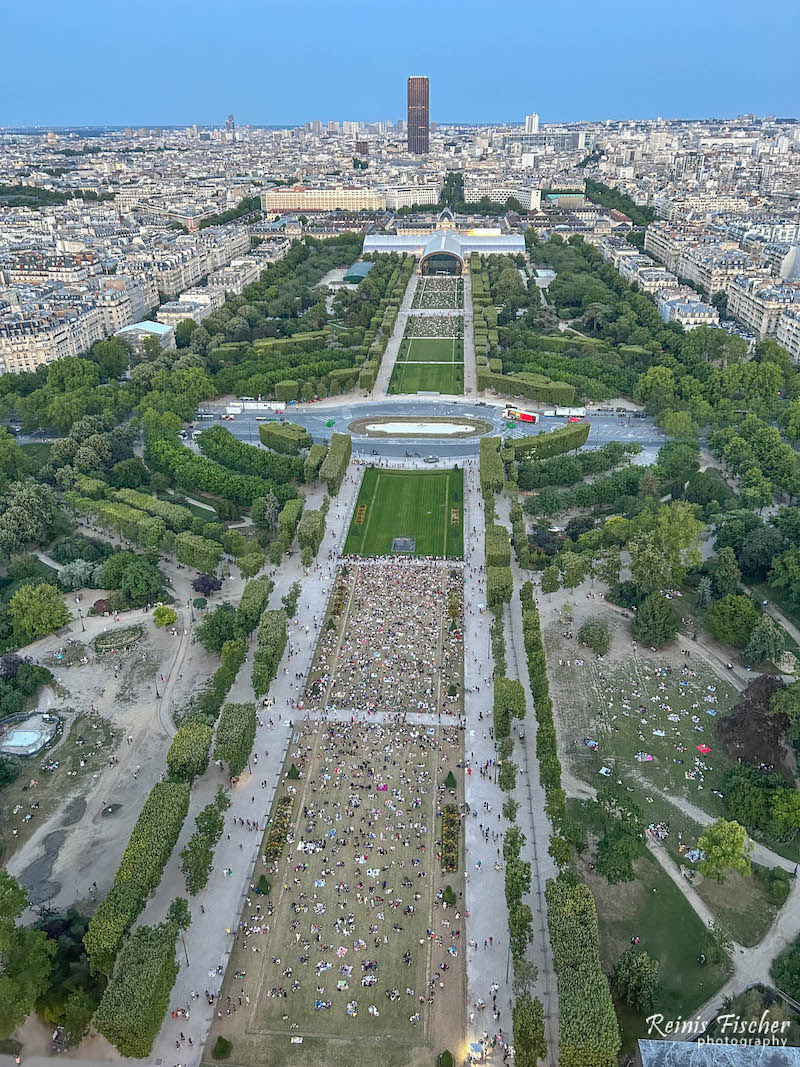 Originally, the Champ de Mars was part of a large flat open area called Grenelle, which was reserved for market gardening. Citizens would claim small plots and exploit them by growing fruits, vegetables, and flowers for the local market. However, the plain of Grenelle was not an especially fertile place for farming.
The construction, in 1765, of the École Militaire designed by Ange-Jacques Gabriel, was the first step toward the Champ de Mars in its present form. Grounds for military drills were originally planned for an area south of the school, the current location of the place de Fontenoy. The choice to build an esplanade to the north of the school led to the erection of the noble facade which today encloses the Champ de Mars. The planners leveled the ground, surrounded it with a large ditch and a long avenue of elms, and, as a final touch, the esplanade was enclosed by a fine grille-work fence.
When in Paris, pay a visit to Champ de Mars.