Diana Krall performed in Tbilisi in frames of Tbilisi Jazz Festival and her own Wallflower World Tour on October 23, 2015. 
We visited this show at Tbilisi Philharmonic hall (Previous time I was here was a concert of a Russian band Aquarium and Boris Grebenshchikov 2014).
During this show some older songs from Diana Krall repertoire, like Fly me to the moon were performed and  of course some new ones. But speaking of me, I most probably enjoyed the most song California Dreamin'. Amazing show, great animated visuals on screen.
The show was set to start at 20:00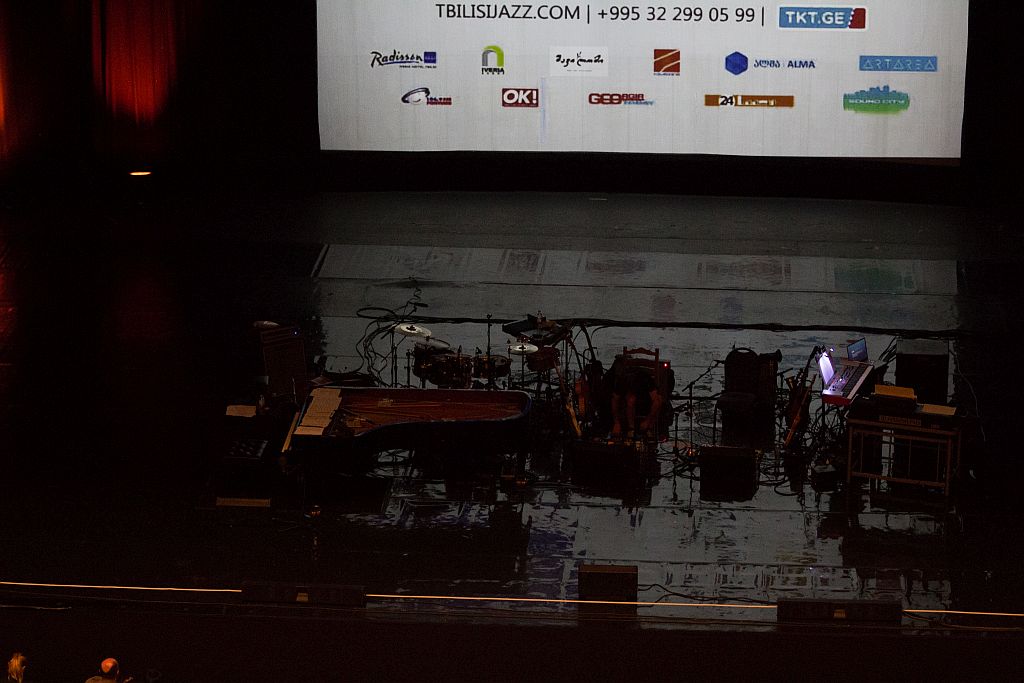 Stage is ready for Diana Krall at Tbilisi Jazz Festival 2015
As it happens in such events, show didn't started at 20:00 but at 21:00, so the visitors had plenty time to take selfies and I had plenty time to master my DSLR photography (I took my camera with telephoto lens attached)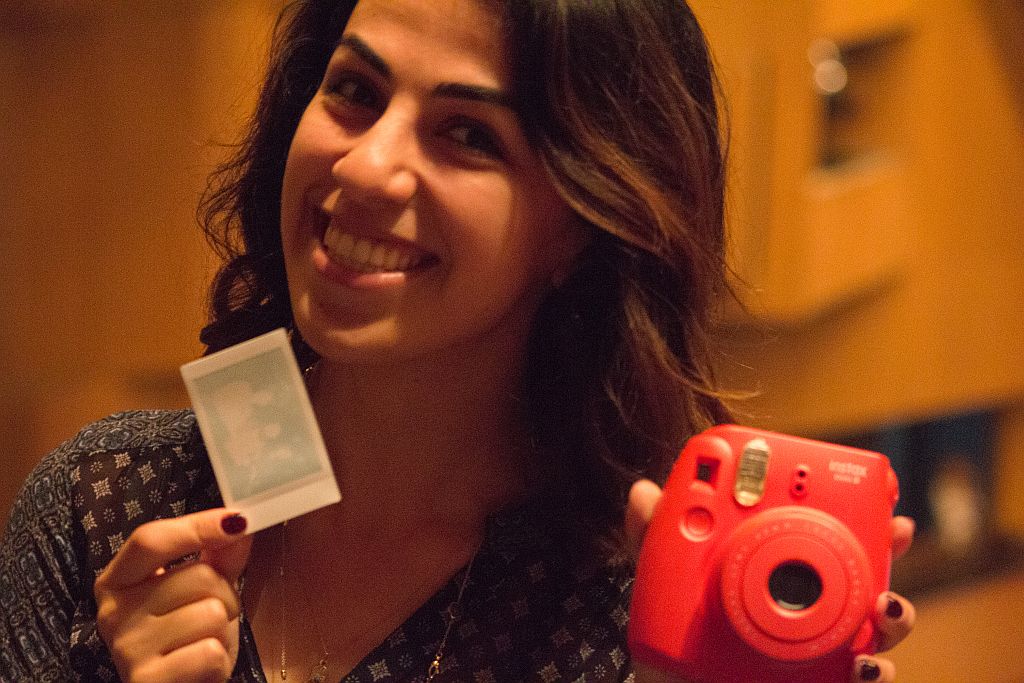 Girl with a Polaroid camera
I captured this lovely girl with her Polaroid camera (instant photos)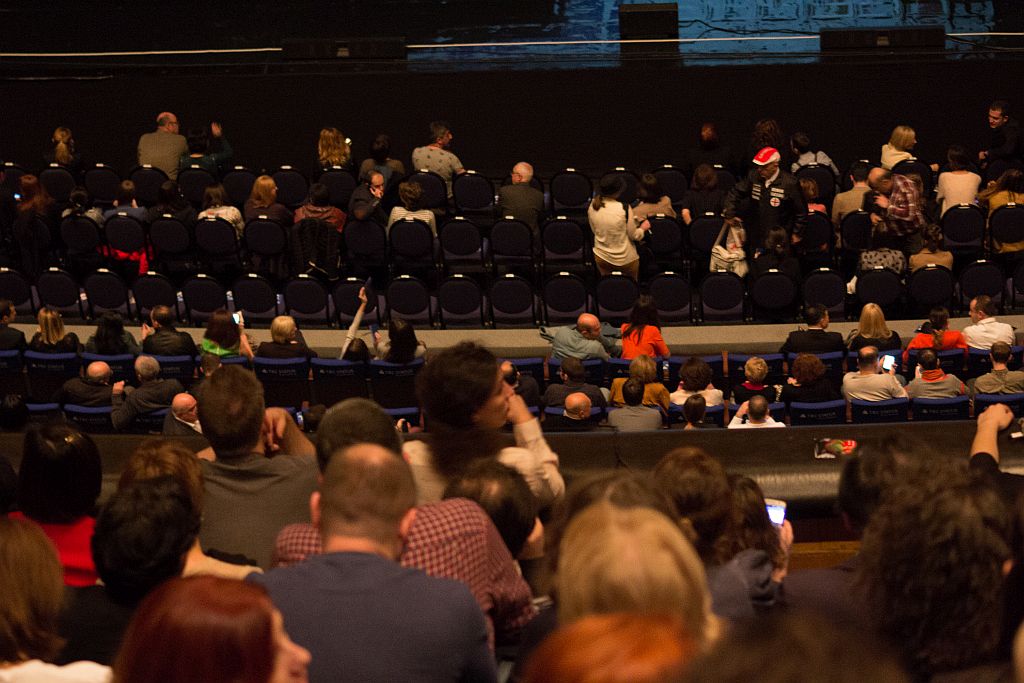 Tbilisi Philharmonic hall
Our seats were at the balcony and telephoto lens test for my digital photography school project seemed just right solution. So I played a little while waiting show to be started.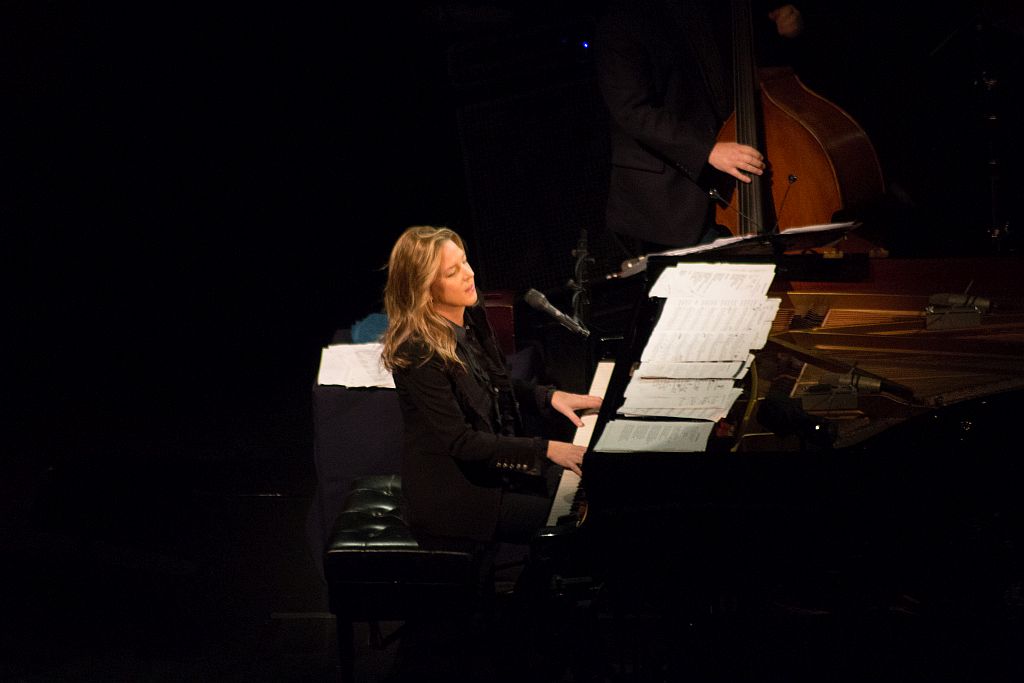 Diana Krall at Piano during Tbilisi Jazz Festival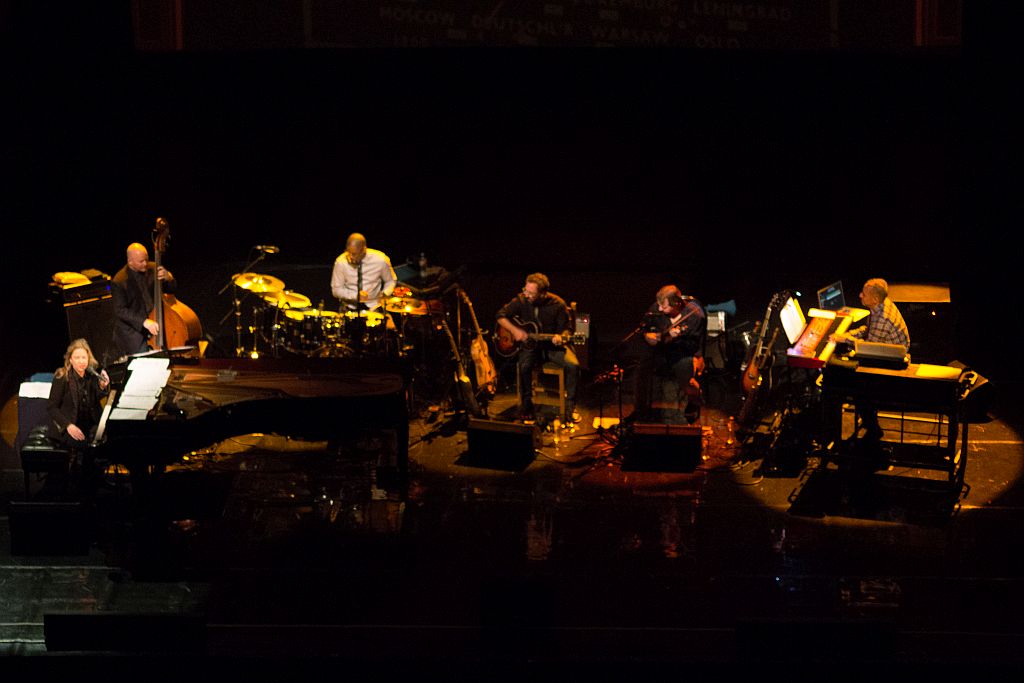 Diana Krall and band performing in Tbilisi, Georgia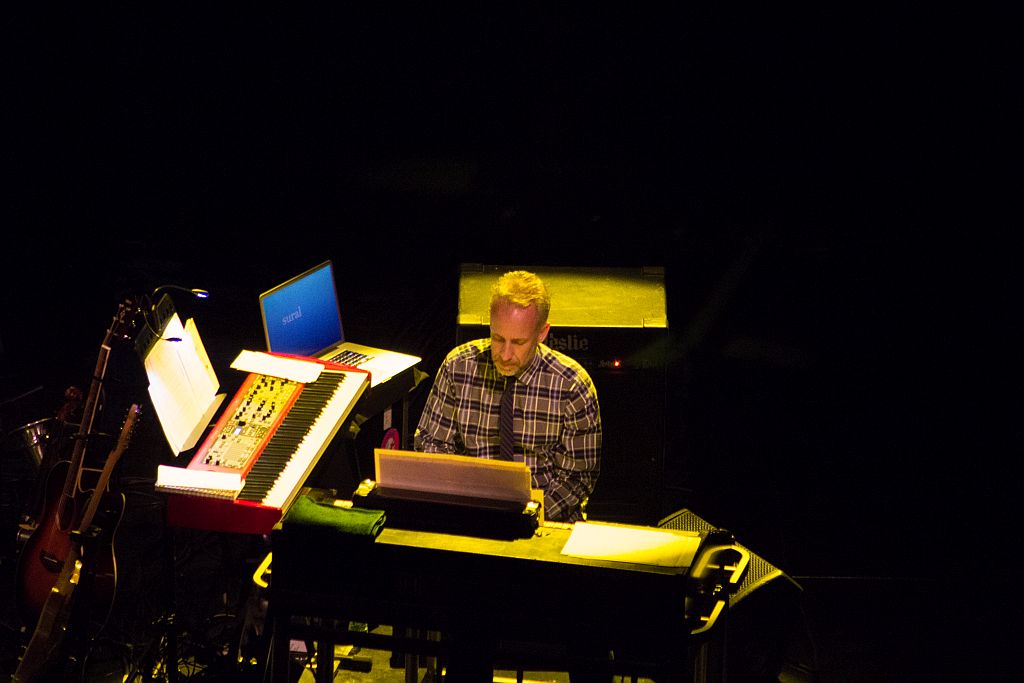 Patrick Warren at keyboards
Just amazing how keyboards (Patrick Warren) and piano (Diana Krall) worked together in ideal symphony. And amazingly good photo as well.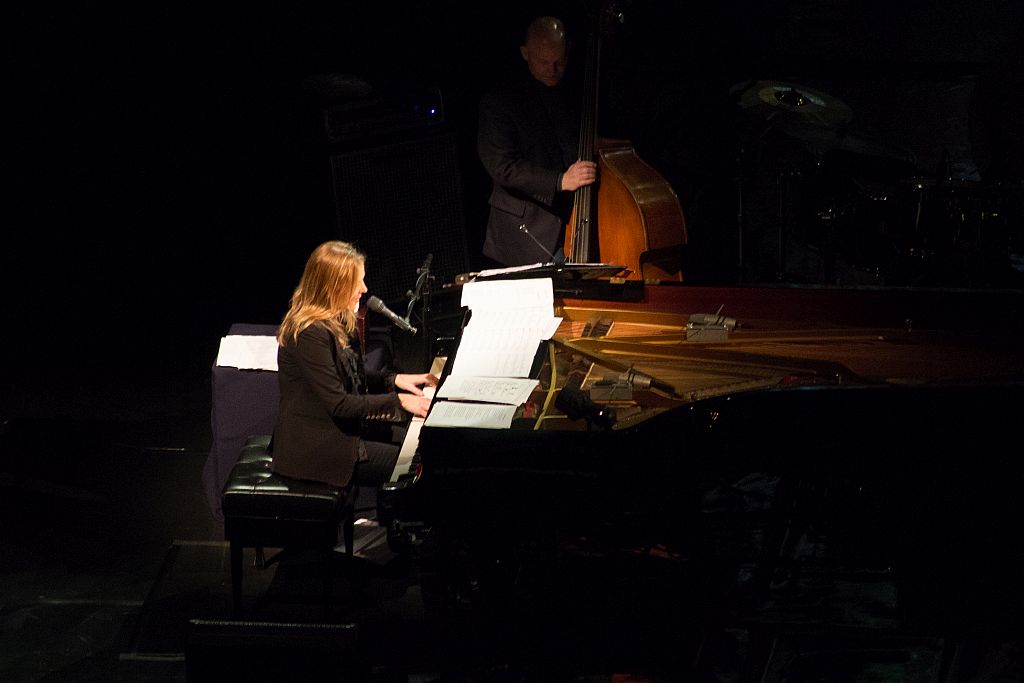 Diana Krall and Dennis Crouch (bass)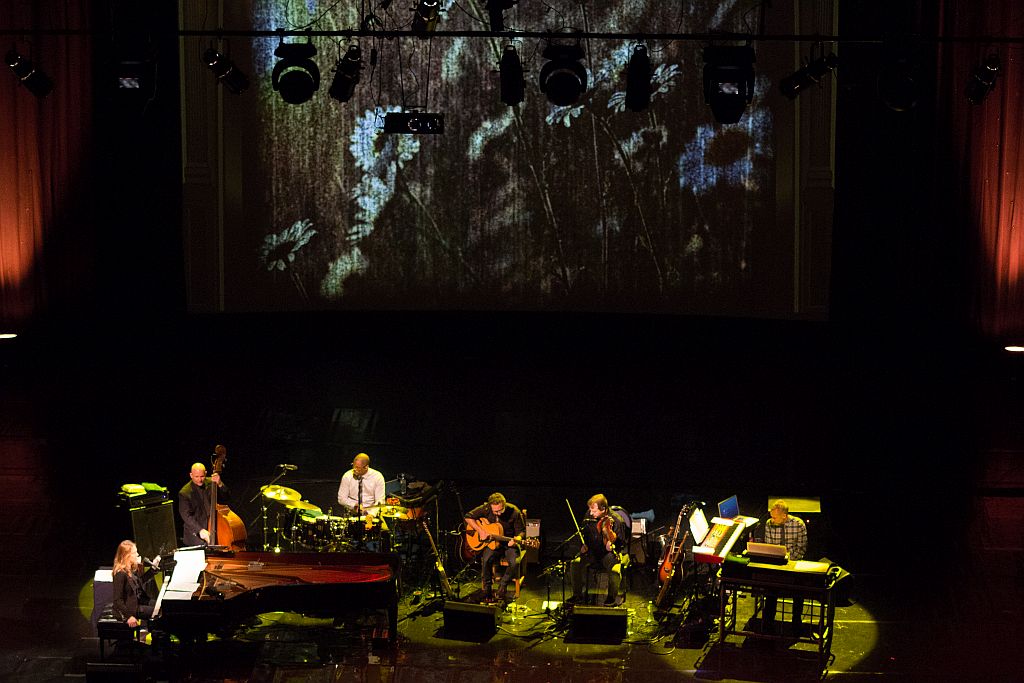 Diana Krall and band performing California Dreamin' on Tbilisi stage
This was probably the version of California Dreamin' I have enjoyed the most. Just amazing.
The Bottom Line
I must admit I was not familiar with Diana Krall until few years ago I was "educated" on Jazz music drinking wine and listening to classics like Louis Armstrong and other, and then.. then I was introduced to great works of Diana Krall. Speaking of this night - Absolutely brilliant show spent in pleasant company. 
About Diana Krall
Diana  Krall, OC, OBC (born November 16, 1964) is a Canadian jazz pianist and singer, known for her contralto vocals. She has sold more than 6 million albums in the US and over 15 million worldwide. On December 11, 2009,Billboard magazine named her the second Jazz artist of the 2000–09 decade, establishing her as one of the best-selling artists of her time.
Krall is the only jazz singer to have eight albums debuting at the top of the Billboard Jazz Albums. To date, she has won five Grammy Awards and eight Juno Awards. She has also earned nine gold, three platinum, and seven multi-platinum albums.