In this tutorial I will show how to create Drop-down menu for your monthly archives using Drupal 7 and views.
At first, please read this Drupal 7 tutorial on how to create Drupal archive page. By following this guide, you will learn how to create monthly archive page using views, and we go to add one minor change to change it to drop down menu.
Open that views page, select contextual filters, and change settings from unformatted to jump menu: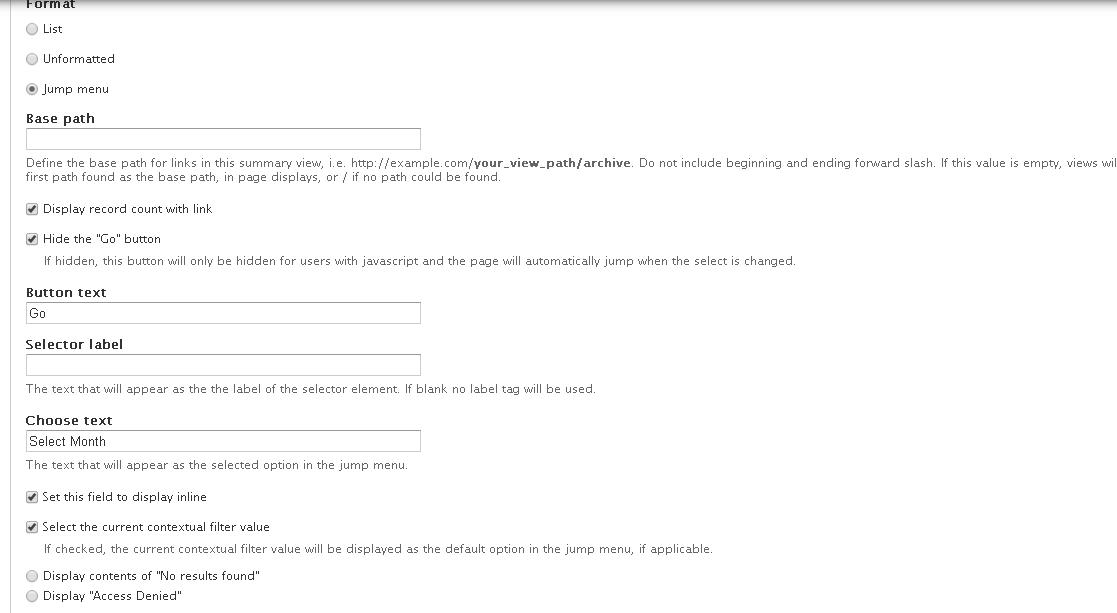 That's it, so easy.
For more Drupal tutorials please visit: Drupal development
P.S. If you are considering a hosting for your Drupal website check out Bluehost, their shared hosting starts as low as $3.95/mo or read more about cheap Drupal hosting.