On September 19th, 2015 First meeting of Georgia Expat Photographers Club happened. As some of you already know - in the middle of this Summer Johann approached me with his idea to create a photo/travel club, and back then we established a community on Facebook. Read more on that here: Georgia Expat Photography Club
Since our community was established on Facebook (if you are up to for something in Georgia, then Facebook is your best friend) we quickly gathered critical mass of fellow expats and photographers and just logical that our next step was to plan some meeting to discuss further things and plans.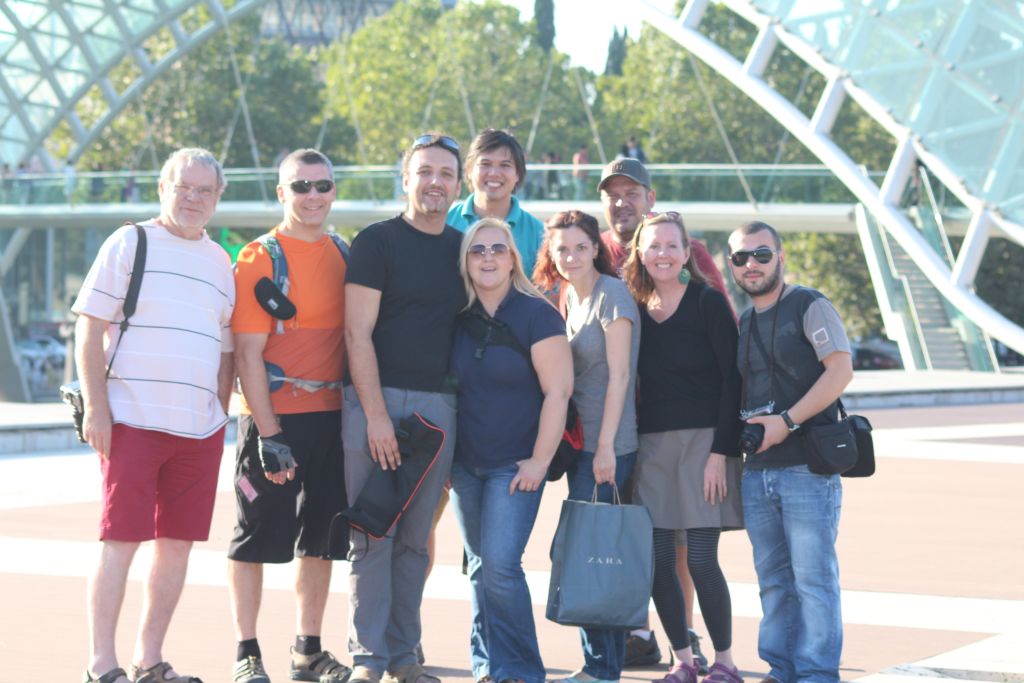 Georgia Expat Photography Club members
At the start of September I met Johann again and we decided to create and boost an event on our best buddy Facebook, things went pretty fast and after spending $5 on Facebook ads we realized there are already more than 30 people interested to join our first meeting.
We planed our meeting at local Tbilisi Hangar bar (it's pretty popular among exapts in Tbilisi) and...
...and it worked out pretty well.
Instead of more than 30 people we were nine. We spent some 30 minutes at Hangar Bar (Georgian rugby team played against Tonga at that time and it was both very exiting and very loud) and then we headed to Rike Park, but before that Johann held a small talk to all club members, informing our goals - which basically are to learn new things in photography, plan some shared trips to scenic and remote places in Georgia and to have fun.
Next hour or something we spent in Rike park, doing both photography, talking about different things, again photography... Since I'm a complete noob in DLSR world I asked some questions to more experienced members, got answers, yeah... things like that.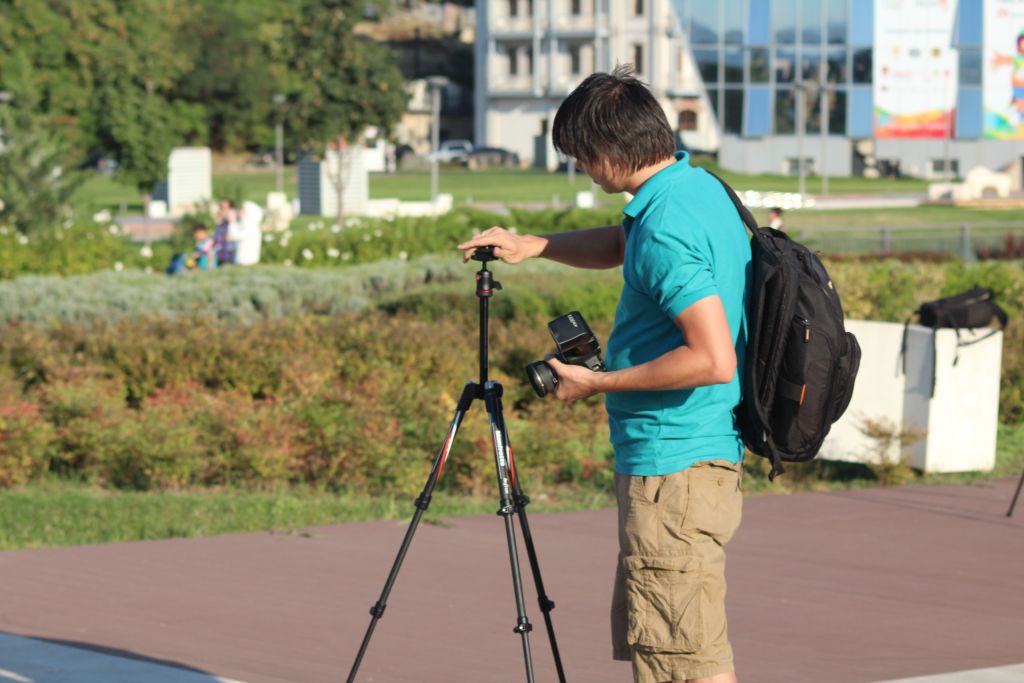 Georgia Expat Photography Club
What photographers do at their meetings? They photograph!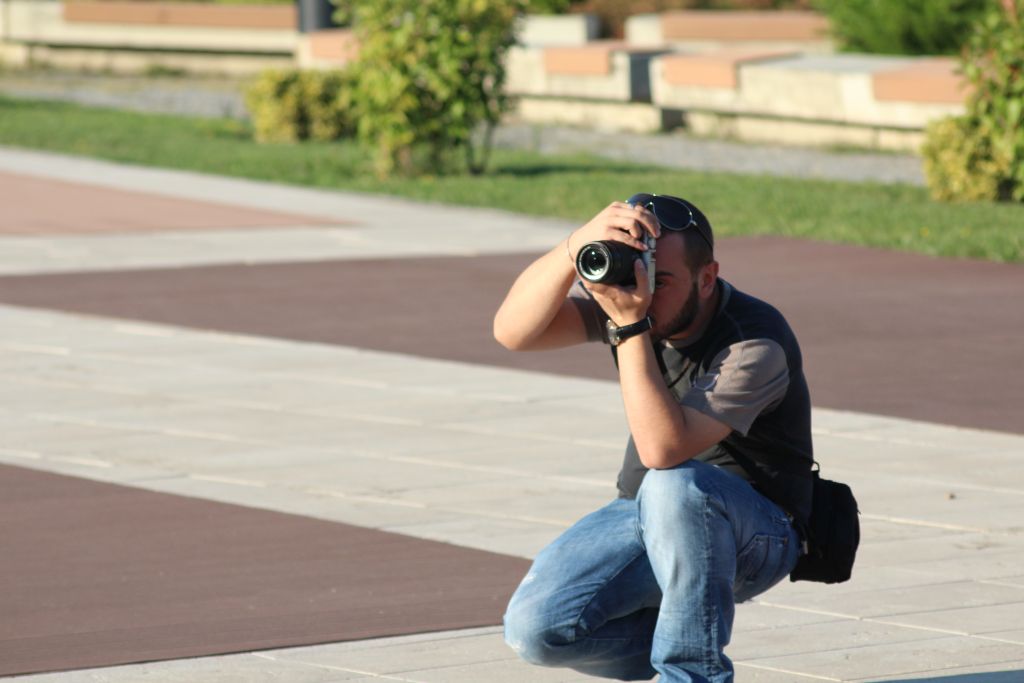 Georgia Expat Photography Club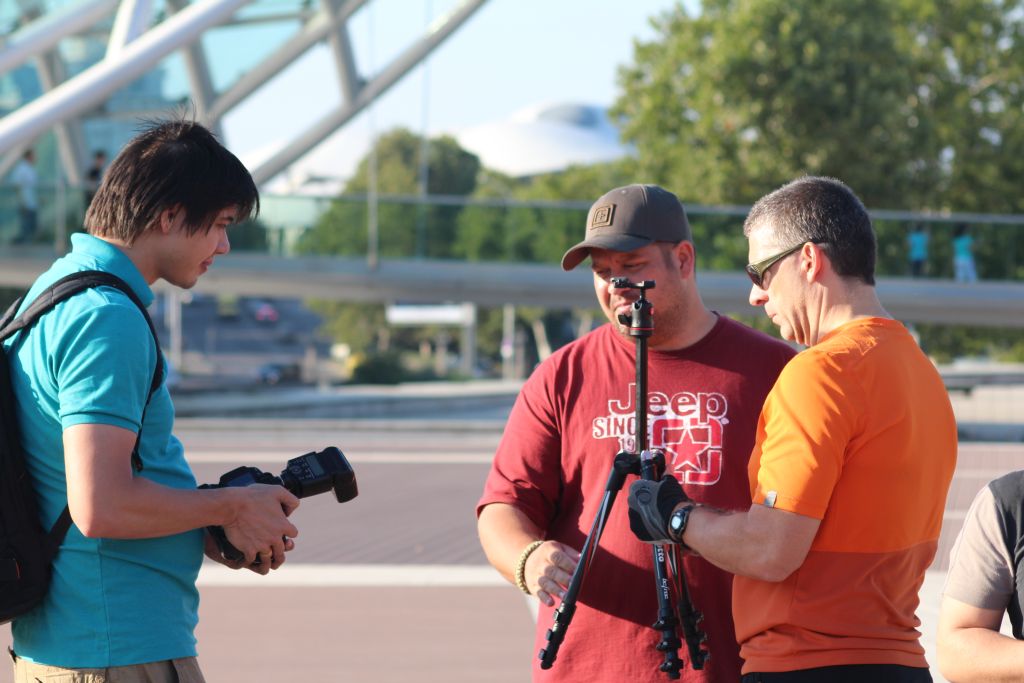 Georgia Expat Photography Club
Professional photographer talks, as you can see things go very seriously now.. tripods, flashlights, lenses (a lot of lenses) no shortcuts here! :)
The Bottom Line
During our meeting we agreed to plan a daytrip and weekend trip this season to happen. Also one club member advised us to convert our existing Facebook page (it's all about Facebook, once you are in Georgia) to a group, so all club members can share photos on wall. Since I didn't find a way to actually convert a Facebook page to a group, I instead created a new group. So now it's actually much easier for everyone wanting to join and share some photography. And that's what I'm actually recommending - to get access to latest trips, meetings or just to meet cool people in Georgia, join Georgia Expat Photographer Club now!