Despite some people would recommend you avoiding Frankfurt-Hahn airport because of it's location and some would even call this place a barn somewhere in the middle of nowhere, my experience shows that Frankfurt-Hahn airport although is not centrally located is a pretty decent airport,with all the basic facilities traveller could need.
We arrived here from Riga airport using low-cost air carrier Ryanair. Took a rental car from Hertz (pre-booked) and spent some days in both Germany and The Netherlands. I was impressed to learn that historically Frankfurt Hahn airport has been built as a military base for NATO needs, which latter were transformed into a civil airport. (Read more about it at the end of this post)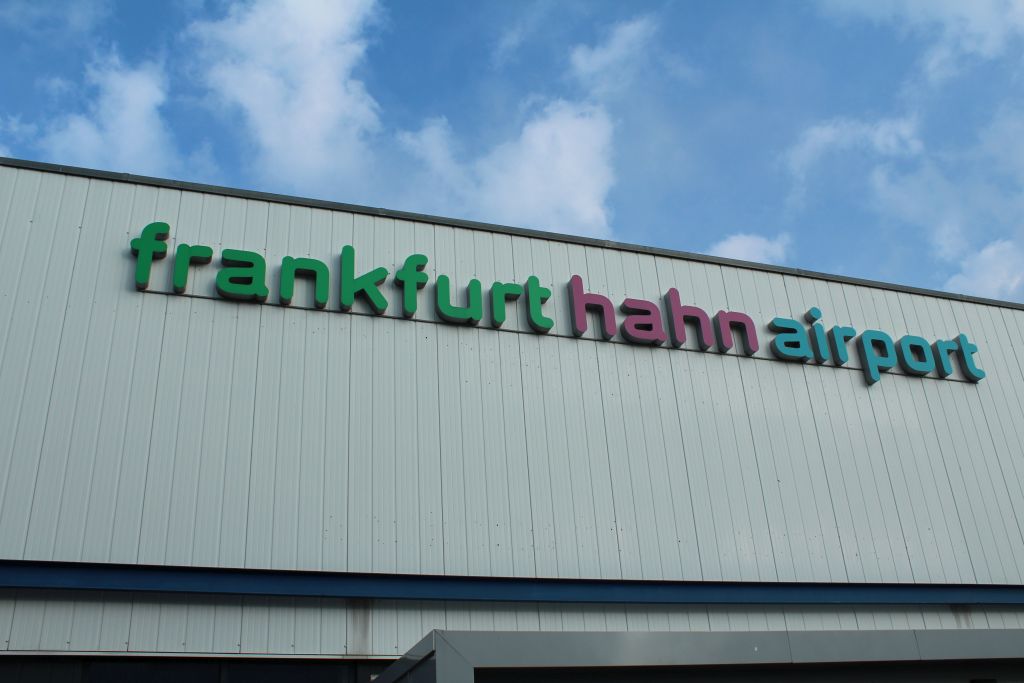 Frankfurt Hahn Airport Logo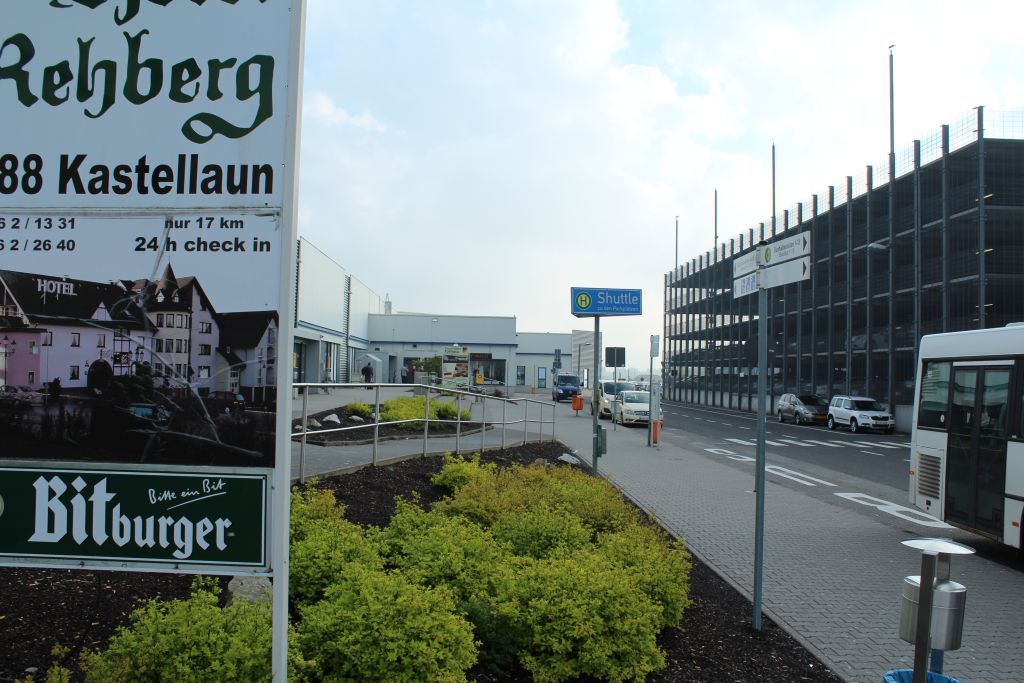 Frankfurt Hahn Airport
A parking lot and shuttle service available at Frankfurt Hahn Airport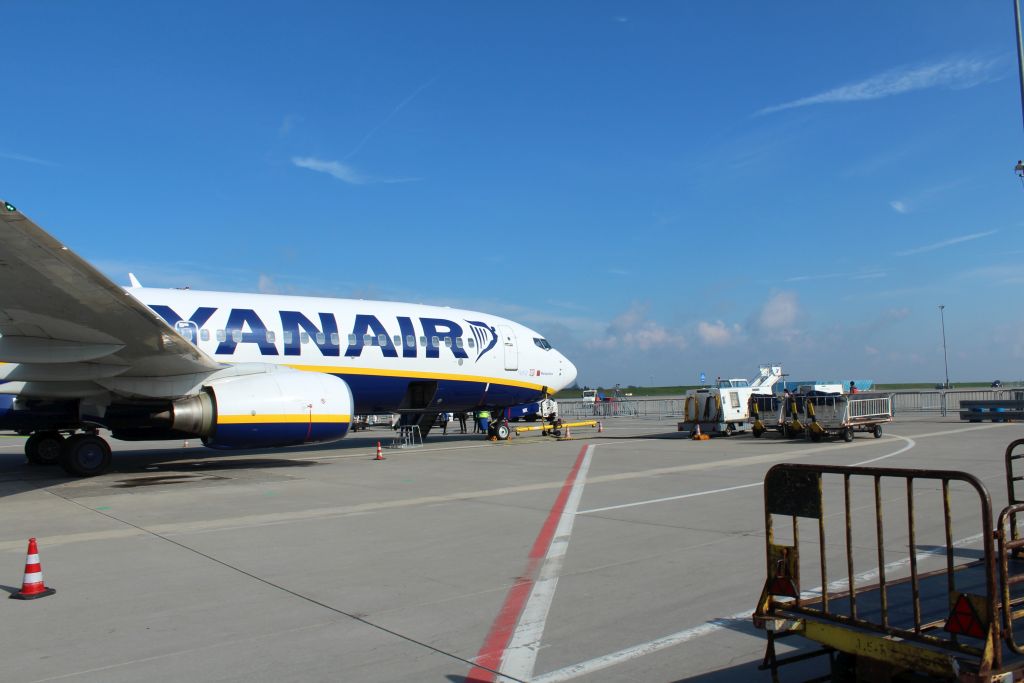 Ryanair air plane at Frankfurt Hahn airport
Ryanair uses this airport as a major base.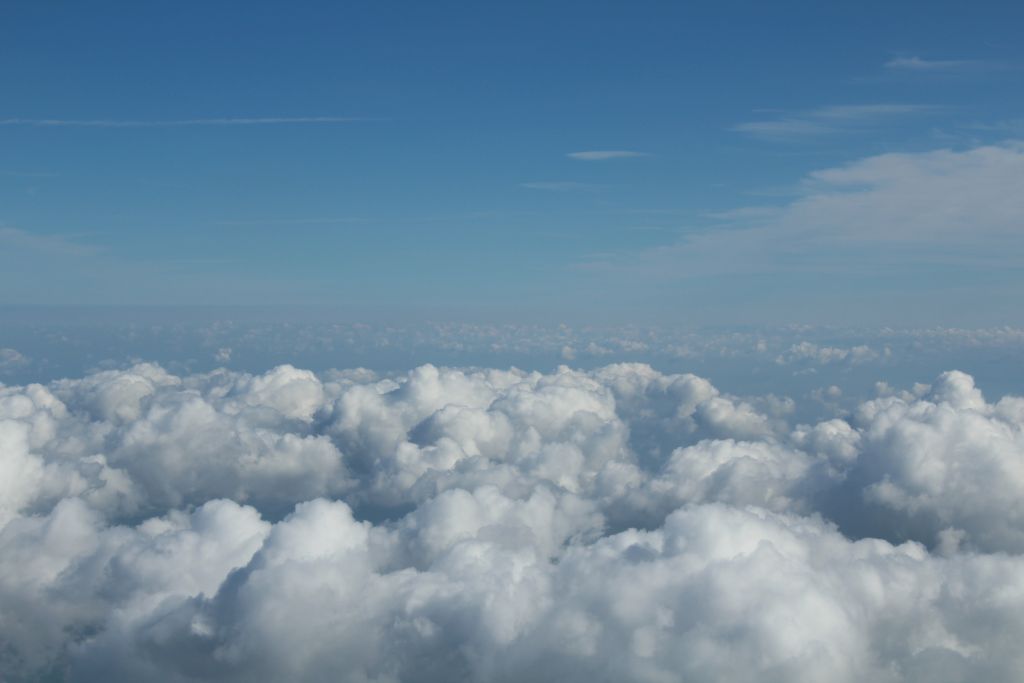 Clouds over Germany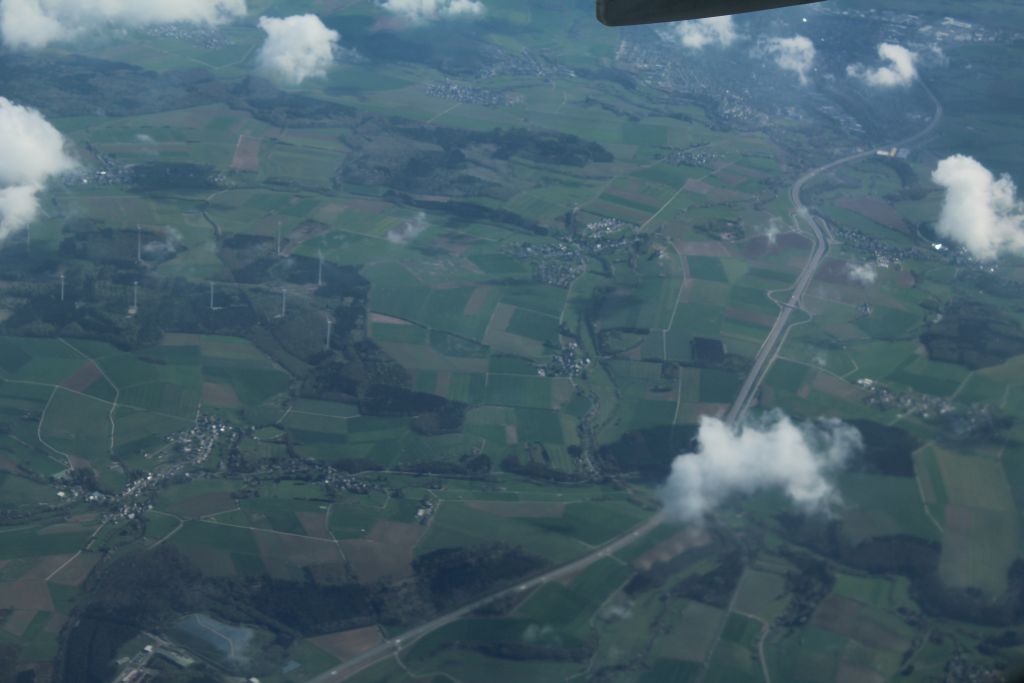 Clouds and ground
About Frankfurt Hahn airport
Frankfurt–Hahn Airport is a minor international airport located 10 km (6.2 mi) from the town of Kirchberg and 20 km (12 mi) from the town of Simmern in the Rhein-Hunsrück district of Rhineland-Palatinate to the west of central Germany. Despite its name, the airport is virtually equidistant between Frankfurt and Luxembourg – about 120 km (75 mi) to each city by road. It is actually closer to the German cities of Koblenz at about 70 km (43 mi) and Mainz at about 90 km (56 mi). The addition of Frankfurt to its name, however, is not an invention of low-cost carriers as is the case with some other airports – Frankfurt-Hahn is the airport's official name as it positioned itself as an alternative to Frankfurt Airport for low-cost and cargo traffic. 
The airport consists of one passenger and one cargo terminal. The passenger terminal is equipped with some shops and restaurants, for example a branch of McDonald's.The apron features eleven stands for mid-sized aircraft such as the Boeing 737 which are reached by walk-boarding. The cargo apron features three stands for large aircraft such as the Boeing 747-8F.
Hahn is served by a number of (mostly) private coach operators that run regular services to Frankfurt am Main (1 h 45 min, via Frankfurt Airport, Terminal 2), Cologne (2 h 15 min), Luxembourg (1 h 45 min) and a number of other cities in western Germany and the region.
During the Cold War Frankfurt–Hahn Airport was a frontline NATO facility known as Hahn Air Base. Hahn Air Base was the home of the United States Air Force 50th Fighter Wing (in various designations) for most of those years as part of the United States Air Forces in Europe (USAFE). It was one of several USAFE bases in Germany (Zweibrücken, Ramstein, Sembach, Bitburg, Spangdahlem, and Rhein-Main) all within 100 kilometres (62 mi) of each other. Beyond their location in the heart of US troop concentrations, these air bases were well situated to reach all locations within Europe and the Mediterranean region.
The German government decided to turn the former airfield into a civil airport. One of the main investors in the development of the new Frankfurt–Hahn Airport was Fraport, which primarily runs Frankfurt Airport, the aim being to reduce the amount of traffic using that airport. However, in 2009 Fraport sold its 65% Frankfurt–Hahn shares for €1 including debt of €120 million to the federal state Rhineland-Palatinate.